Margarita cupcakes pair a perfectly sweet vanilla-lime cupcake with the boozy goodness of tequila. They're a hit at any summer party!
It's always 5 o'clock somewhere, right? When I spotted these margarita cupcakes over at Annie's Eats, I knew I had to make them (the tequila isn't even cooked down!). However, making these turned into a much longer process than required, because in the middle of beating the egg whites, my neighbor spotted my 70 pound dog with a baby bird in his mouth. Not cool.
I am not one to watch any animal suffer needlessly, but the baby bird seemed to be relatively intact. It was slow to move, and covered in drool, but nothing was bleeding. I spent the next 3 hours debating what to do, as the momma bird watched us from a few feet away.
Finally the little bird seemed to come out of shock and went about it's business. I really hope it ended well for the little bird. I was depressed for hours. If a hungry cat had gotten it, I would have been upset, but ok. I would understand if other natural events had occurred, but my dog was simply playing with it. Not cool.
My dark sense of humor couldn't help itself when it came to naming the margarita cupcakes, though...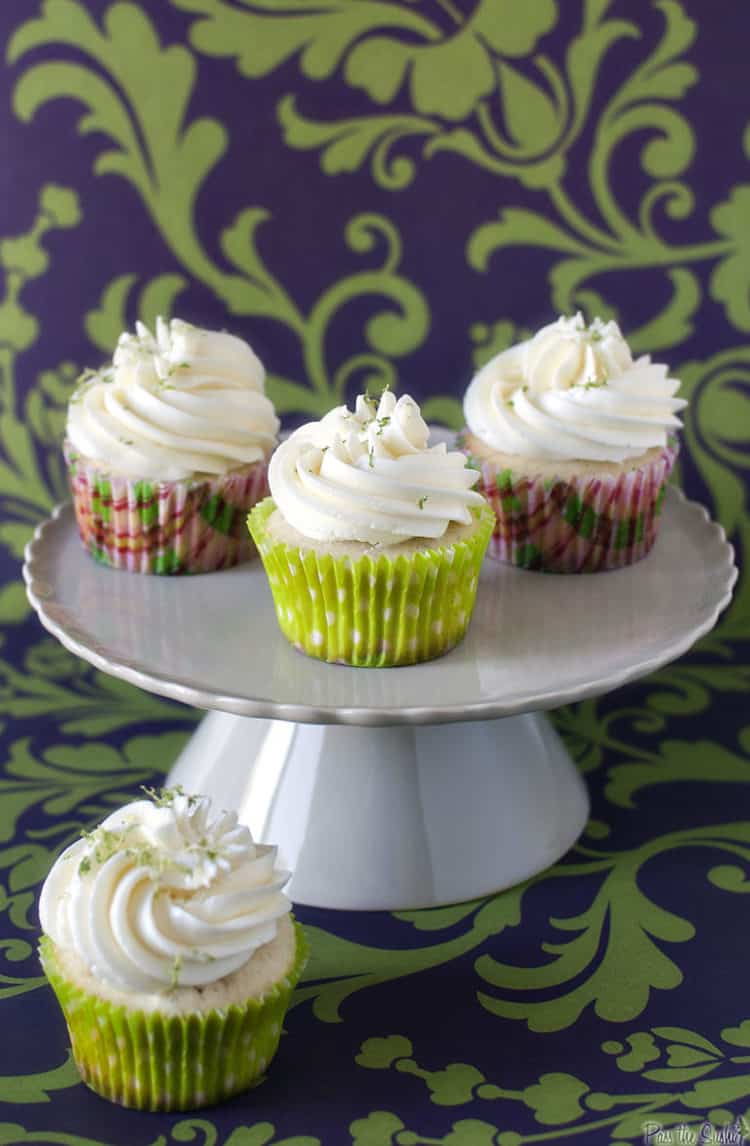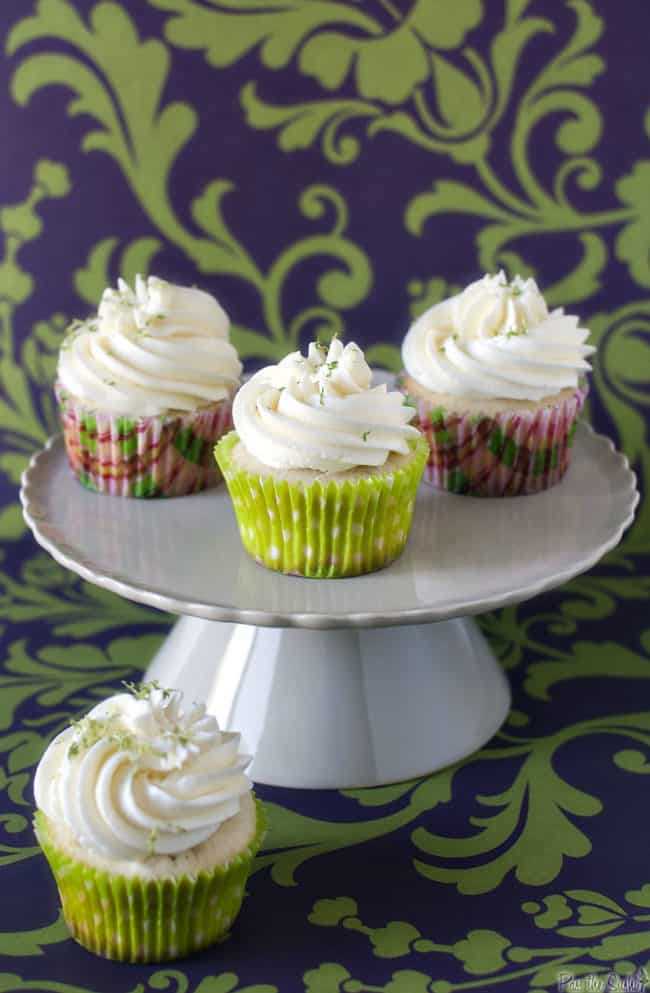 Margarita Cupcakes
Discovered on Annie's Eats adapted from Confections of a Foodie Bride, who adapted it from Martha Stewart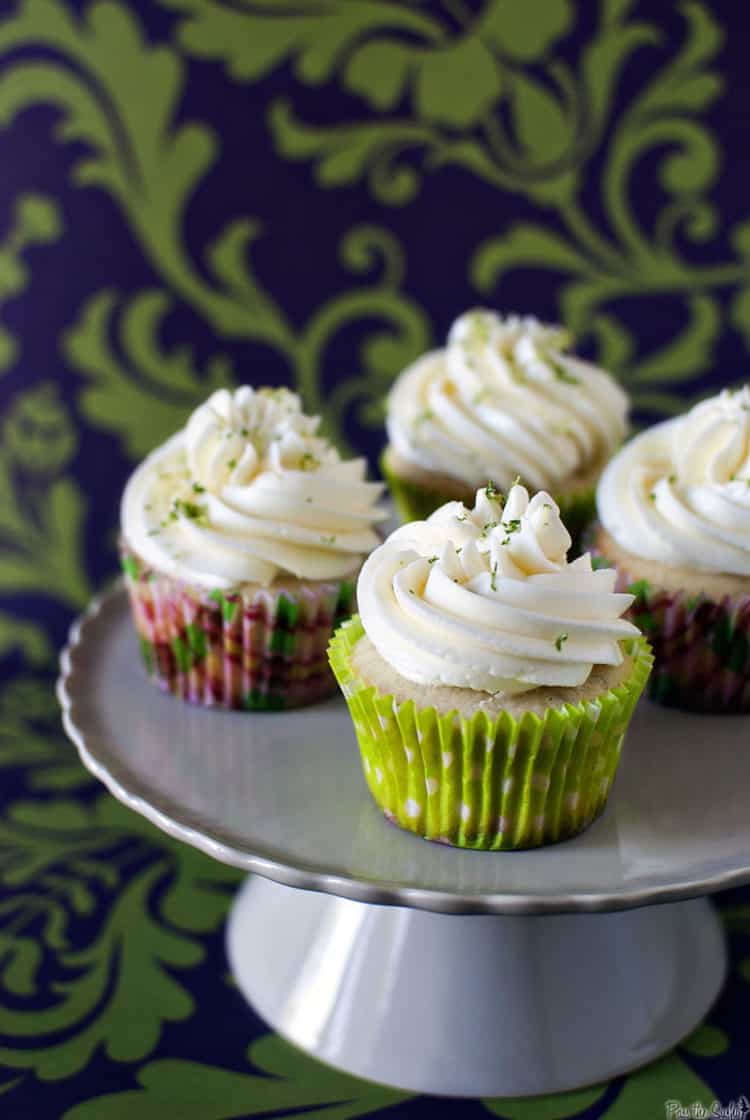 Ingredients:
For the cupcakes:
3 cups all-purpose flour
1 tbsp. baking powder
½ tsp. salt
1 cup (2 sticks) unsalted butter, at room temperature
2 cups sugar
4 large eggs, at room temperature
3 limes, zested and juiced
½ tsp. vanilla extract
1 cup buttermilk
For the frosting:
2 cups sugar
8 large egg whites
Pinch fleur de sel (coarse salt)
1½ cups (3 sticks) unsalted butter, at room temperature
2½ tbsp. freshly squeezed lime juice
2-4 tbsp. tequila
Preparation:
To make the cupcakes, preheat the oven to 325˚ F.  Line two cupcake pans with paper liners.  In a medium bowl, combine the flour, baking powder and salt; stir with a fork to blend.  In the bowl of a stand mixer fitted with the paddle attachment, cream together the butter and sugar on medium-high speed until light and fluffy, 3-5 minutes.  Blend in the eggs one at a time, mixing well after each addition and scraping down the sides of the bowl as needed.  Beat in the lime zest, lime juice and vanilla.  With the mixer on low speed, mix in the dry ingredients in three additions alternating with the buttermilk, beginning and ending with the dry ingredients.  Beat each addition just until incorporated.
Divide the batter between the prepared cupcake liners, filling each about ¾ full.  Bake 20-24 minutes, or until a toothpick inserted in the center comes out clean.  Let cool in the pan 5-10 minutes, then transfer to a wire rack to cool completely.  If desired, brush the cooled cakes with tequila to emphasize the true margarita flavor.
To make the frosting, combine the sugar, egg whites, and salt in a heatproof bowl set over a pot of simmering water.  Heat, whisking frequently, until the mixture reaches 160° F and the sugar has dissolved.
Transfer the mixture to the bowl of a stand mixer fitted with the whisk attachment.  Beat on medium-high speed until stiff peaks form and the mixture has cooled to room temperature, about 8 minutes.
Reduce the speed to medium and add the butter, 2 tablespoons at a time, adding more once each addition has been incorporated.  If the frosting looks soupy or curdled, continue to beat on medium-high speed until thick and smooth again, about 3-5 minutes more (don't worry, it will come together, though it may take a long time!)  Stir in the lime juice and tequila and mix until fully incorporated and smooth.
Keep buttercream at room temperature if using the same day, or transfer to an airtight container and refrigerate up to 3 days or freeze up to 1 month. Before using, bring to room temperature and beat with paddle attachment on low speed until smooth again, about 5 minutes.
Frost the cooled margarita cupcakes with the buttercream.  Garnish with lime zest and lime slices as desired.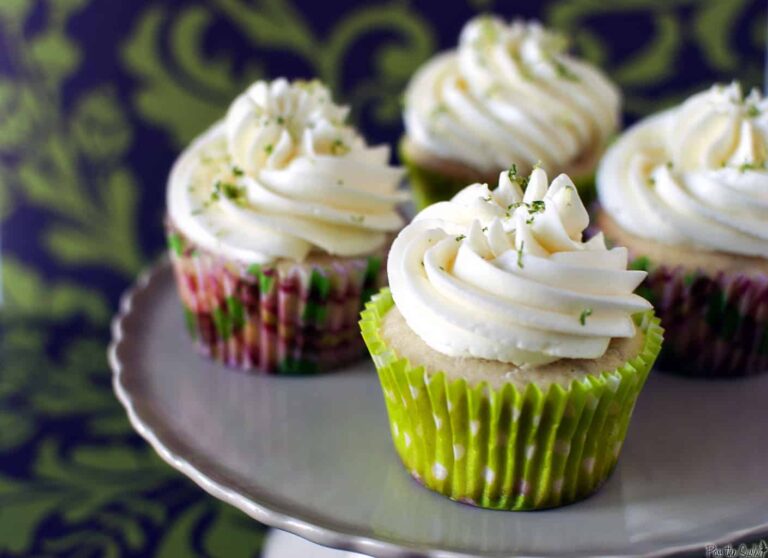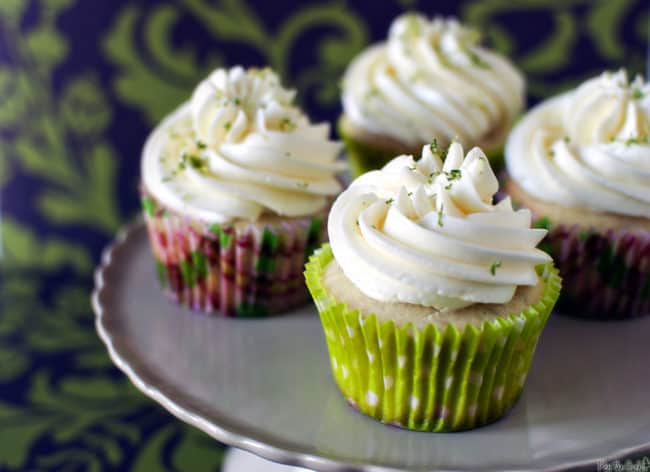 PS. if your family is having a huge 4th of July get together, these margarita cupcakes would be perfect. It may quiet the kids a bit and lower stress levels. 😉