Mother's Day is this Sunday and what a better way to celebrate than with breakfast in bed? I'm not even a mom and I would be down with someone bringing me a delicious and satisfying breakfast that I didn't have to cook myself. Sadly, I did cook this fritatta myself… but I was also the only one in my house eating it, and let me just tell you, with all these flavors packed in, it was amazing.
Just in case you are considering not enjoying this in bed, this frittata would make an amazing brunch recipe for a large group. The 9×13 pan is enough to feed an army. If you only have three or four people around the breakfast table, I suggest halving this recipe and everyone will still be satisfied.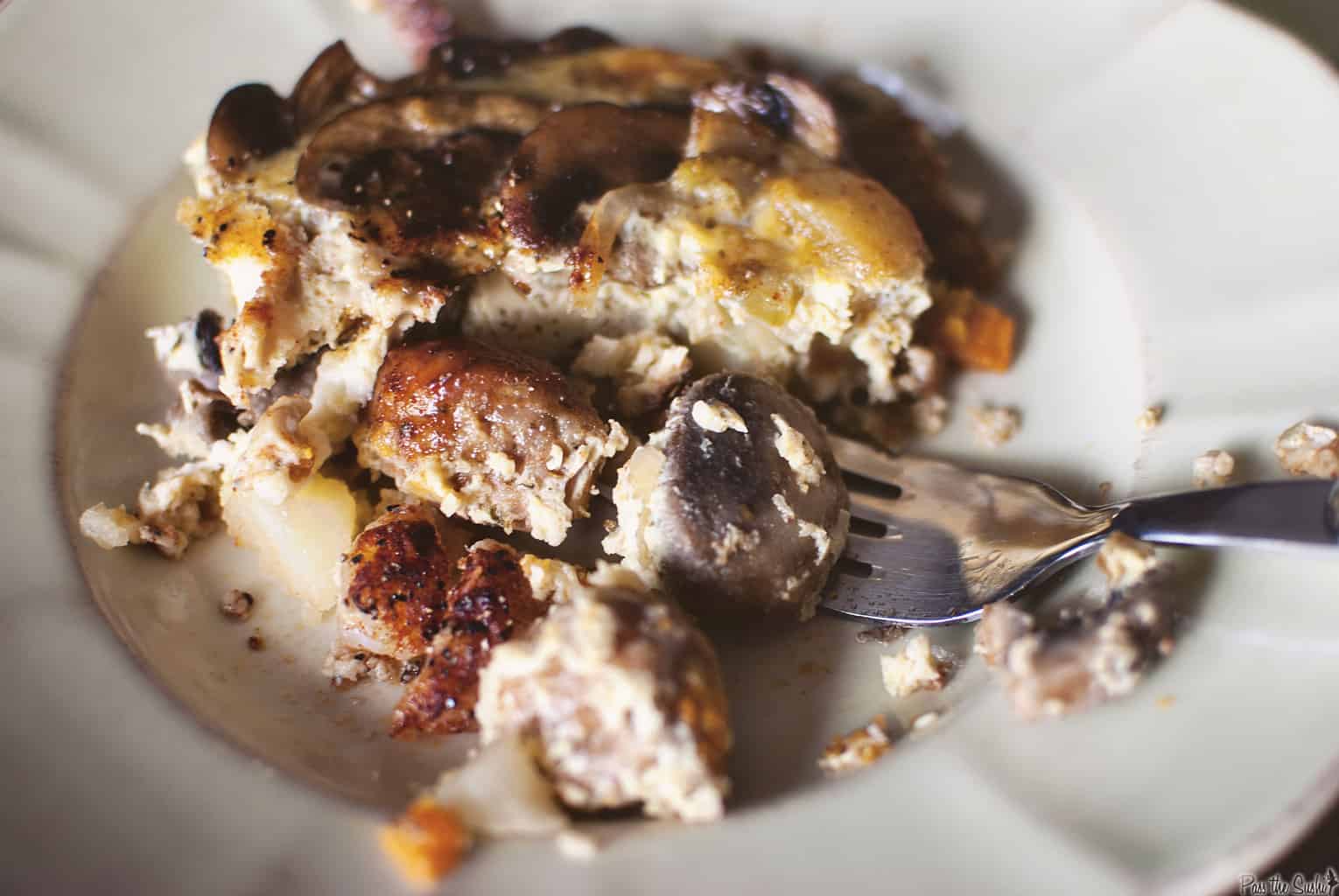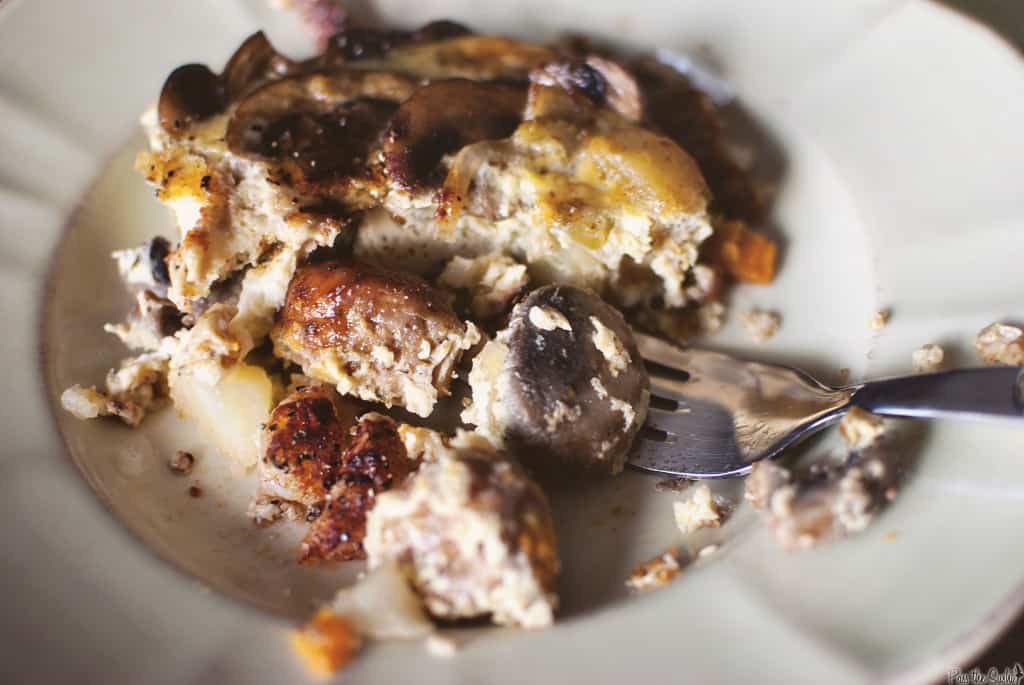 Low-Country Frittata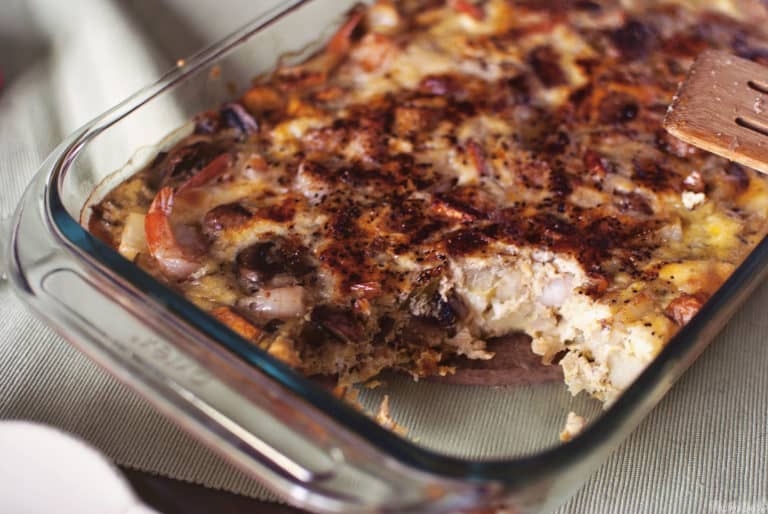 Ingredients:
4 medium white potatoes
3 medium sweet potatoes
2 sprigs fresh rosemary
2 or 3 sage snippings (6 leaves)
5 tbs unsalted butter, melted
1 teas olive oil
1 1/2 teas sea salt
2 andouille sausage links
1 medium yellow onion, sliced
2 celery stalks, diced
4 ozs white mushrooms, sliced
10 eggs
2 tbs water
8 ozs peeled and deveined shrimp with tails removed
4 ozs queso fresco
1/4 teas paprika
1/8 teas cumin seeds
1/4 teas freshly ground black pepper
Preparation:
Preheat the oven to 375 degrees F.
Peel and dice the potatoes and sweet potatoes into 1/4 inch cubes. Submerge in water for a few minutes to remove an excess starch and drain well. Toss the cubes with rosemary, sage and 3 tbs butter, oil and 1 teas of salt. Spread the mixture on a baking sheet lined with parchment paper and roast about 35 minutes, tossing halfway through.
Meanwhile, in a separate dish, roast the sausage links for 20 minutes in the oven. Remove and slice into 1/2 pieces.
In a large skillet, heat the remaining 2 tbs butter over low heat. Add the onions, and cook, covered, until softened, about 10 minutes.  Stir in the celery and mushrooms, increase heat to medium, cover, and cook for another 10 minutes.  Remove from heat and set aside.
In a large bowl, whisk the eggs with water until lightly foamy. Fold the shrimp and cheese into the eggs.
Grease a 9 x13 inch pan and sprinkle with salt. Arrange the potatoes and sausage in the pan and pour the egg mixture over top. Sprinkle with paprika, cumin, and pepper.
Reduce the oven heat to 325 degrees F and bake for 50 minutes, until the edges are browned and the center doesn't jiggle or appear wet. Let cool for 10 minutes before serving.