Kitchen sink cookies are chewy oatmeal cookies, loaded with peanut butter, coconut, chocolate candies, pretzels, and raisins. You know, everything but the kitchen sink!
I wish I had some divine words of epiphany for you today. I don't. I'm still recovering from my weekend, haven't sat down for more than five minutes, am writing this far later than I would like to admit and have a mountain of laundry to move before I can begin to find my pj's or pillow. Handsome and I over booked ourselves all weekend long and even into tonight, had company over, without realized that he starts school again tomorrow. So much for cuddle time. 😉
But hey, kitchen sink cookies fix all troubles!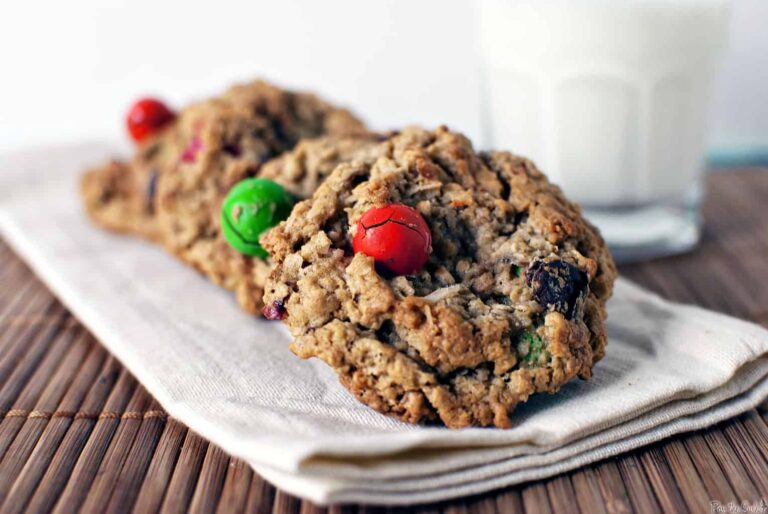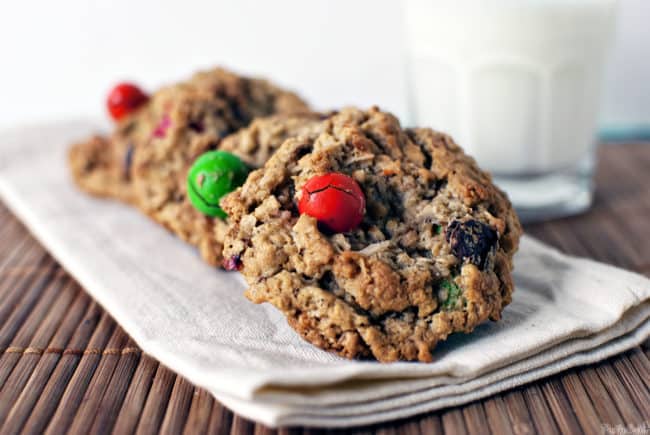 Kitchen Sink Cookies

Discovered on Smells like Home adapted from Blue-Eyed Bakers via Annie's Eats
Ingredients:

1 cup sweetened coconut
1 1/4 cups light brown sugar, packed
1 cup sugar
1 1/3 cups creamy peanut butter
1 stick unsalted butter, at room temperature
3 large eggs
2 teas baking soda
1 teas pure vanilla extract
1/2 teas salt
4 1/2 cups oats, quick-cooking or old fashioned
1 1/4 cups pretzel M&Ms
3/4 cup chocolate chunks
1/2 cup raisins
Preparation: 

Preheat the oven to 375 degrees F.  Line baking sheets with parchment paper and sprinkle coconut evenly across. Bake for 8 minutes, flip coconut over with a spatula and bake for another 3-5 minutes. Be careful not to burn the coconut, which can happen in moments if you walk away at this point.  Remove from oven and set aside to cool.
Preheat oven to 350 degrees F.
In the bowl of an electric mixer fitted with the paddle attachment, or with a hand held mixer and some muscles, combine the sugars, peanut butter and butter.  Beat on medium-high speed until well blended.  Mix in the eggs one at a time, scraping down the bowl as needed.  Add the baking soda, vanilla, and salt, mix to combine.  Adjust the speed to low and add the oats, mixing until just incorporated. Remove the bowl from the stand mixer and with a rubber spatula fold in the pretzel M&Ms, chocolate chunks, raisins,  and cooled toasted coconut.
Drop heaping tablespoons of dough onto the prepared baking sheets, leaving a couple of inches between each dough ball.  Bake 8-11 minutes, until light golden and just set, being careful not to overbake.  Let cool on the baking sheets 5 minutes before transferring to a wire rack to cool completely.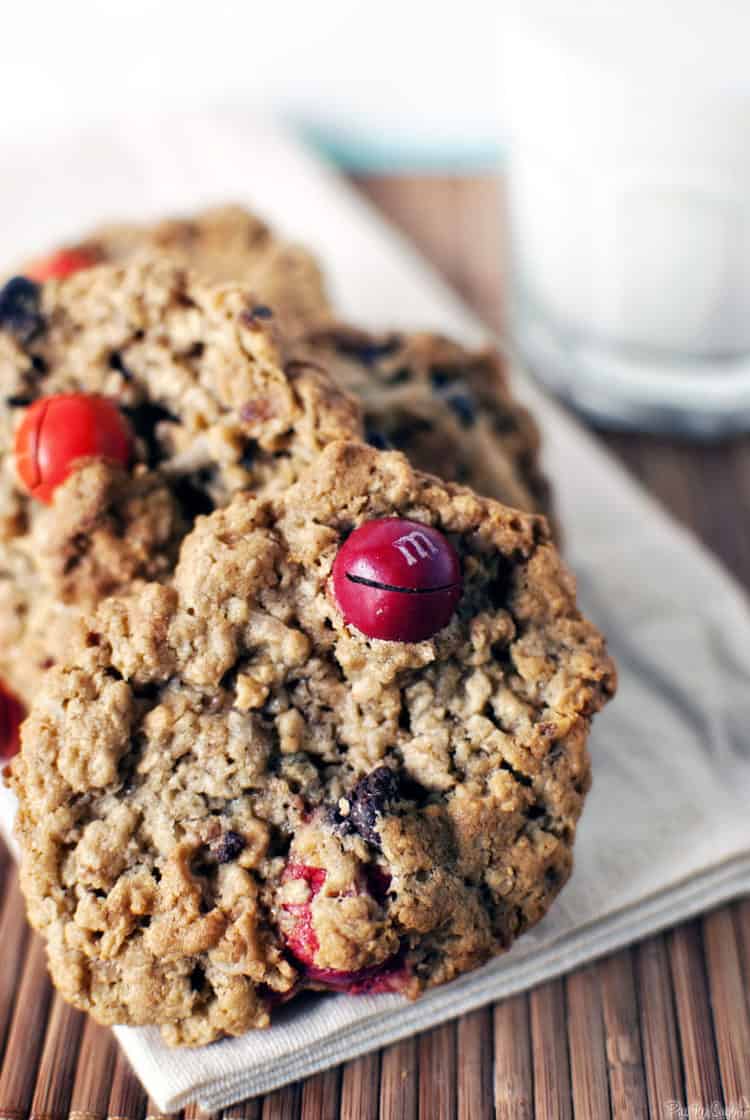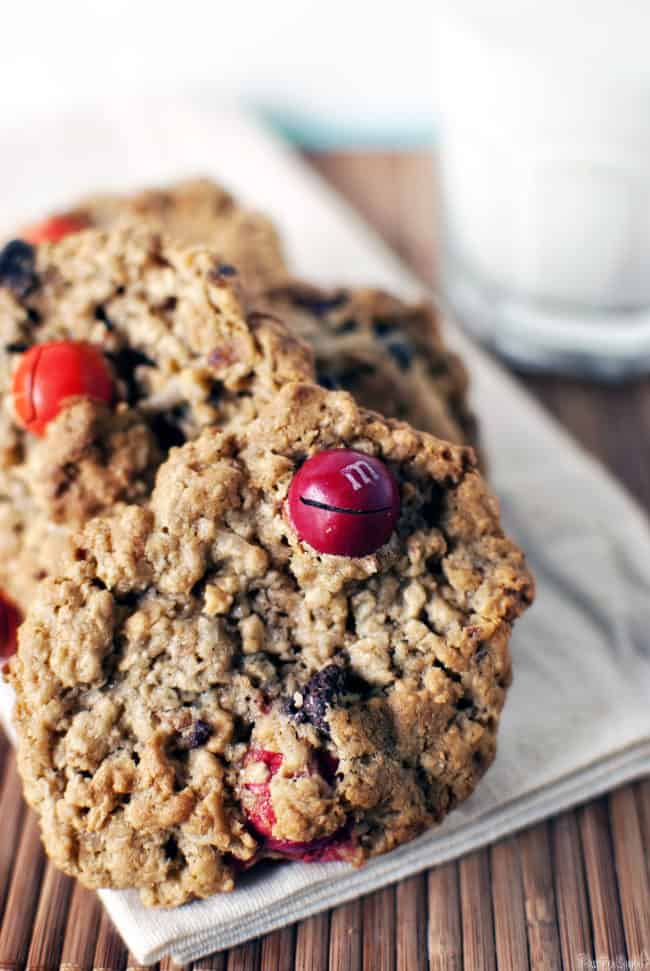 I know its bad to not bring your A game to every post. I know there are a slew of real bloggers that would put their noses high in the air over this one, but sometimes, kitchen sink cookies are just going to have to do.