Turnovers filled with chicken, bacon, and brie. Your mouth is watering, isn't it? Chicken bacon brie turnovers are easy to make and perfect for a weeknight dinner!
It isn't great to admit this for business, but today was just what I needed. A slow day at the shop, but back to the routine and swing of things. Hopefully the normalcy will get me motivated for some tasty posting, too! Now if only I could catch up on a little blog loving, things would feel like normal.
I had on the Food Network in the background at the shop today because I'm a masochist (really it's because I can just drown it out), and overheard Rachael Ray talking about how important dinner is to her. How she spends more time at work than at home, but how she enjoys the few moments together with her husband, unwinding over dinner. Whether or not that was a facade for the camera, I can empathize. I often don't get home until 9 or later after working all day and want to savor those quick moments that flash by before its time to close my eyes and start it all again.
Quick weeknight dinners are essential to that (or just killer leftovers). Sometimes take out, but not nearly as often as others I know. How ever you do it, those few moments not in front of the TV, with the ones you care about (even if its just the cats) decompressing, and getting rid of any bad juju that may have stuck around from the day are essential moments.
On nights like that, it's great to have quick recipes with short ingredient lists like these turnovers.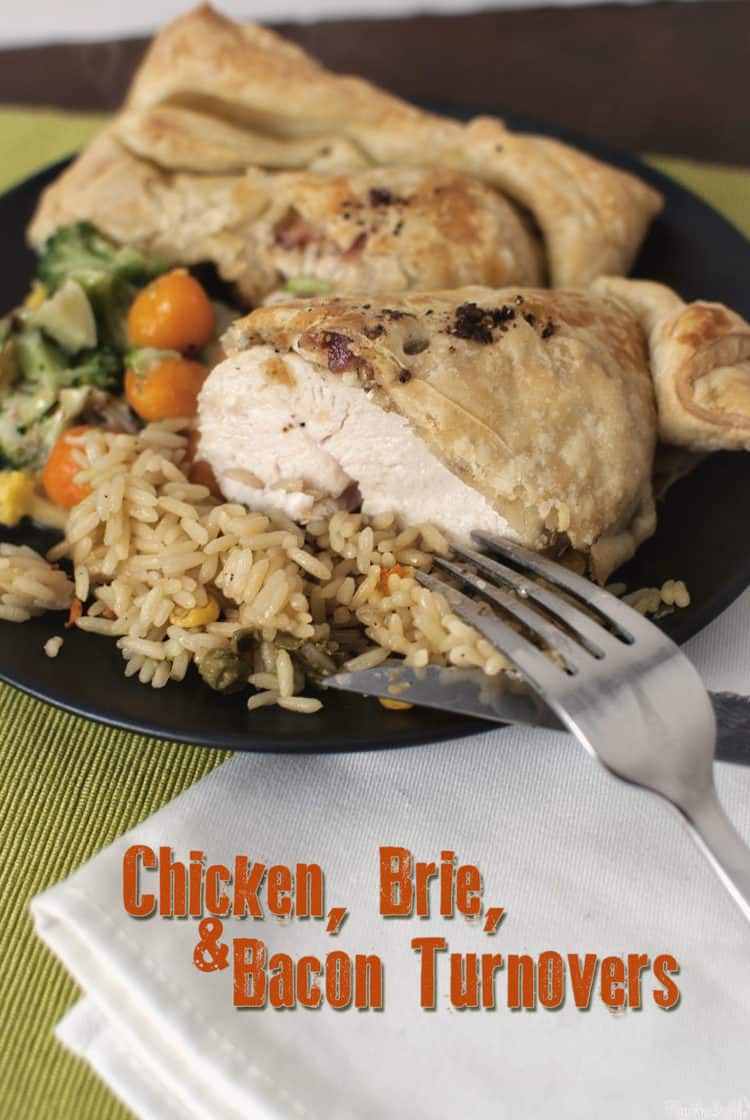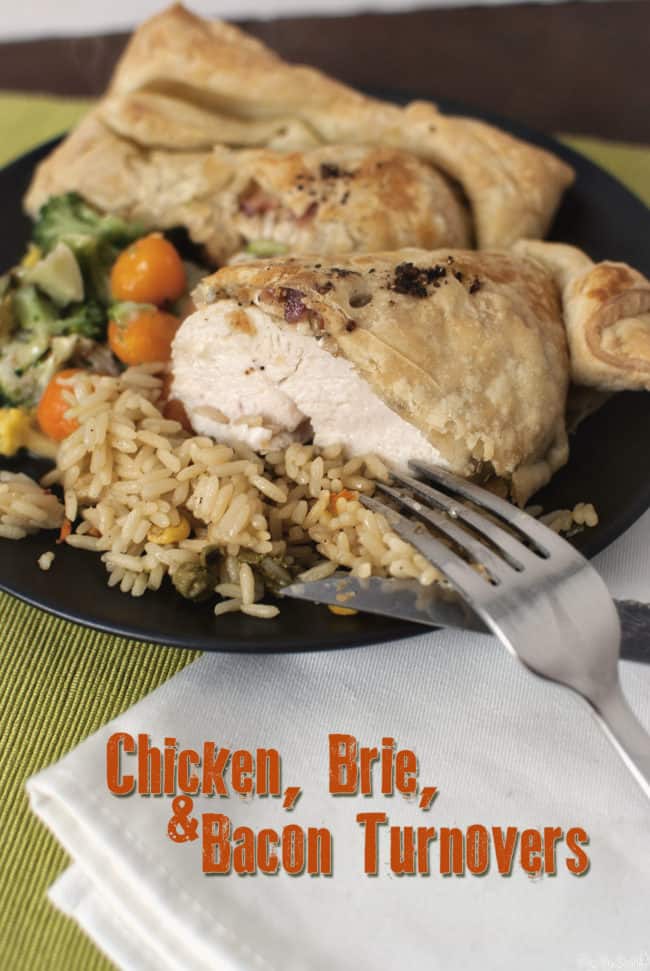 Chicken Bacon Brie Turnovers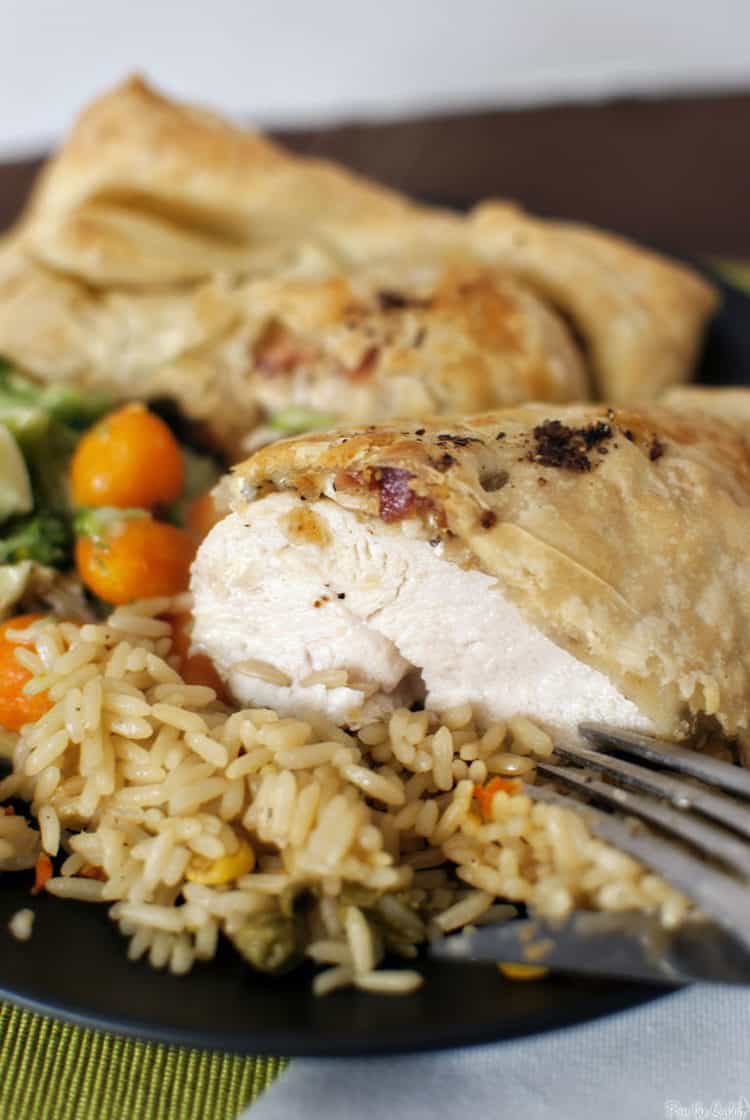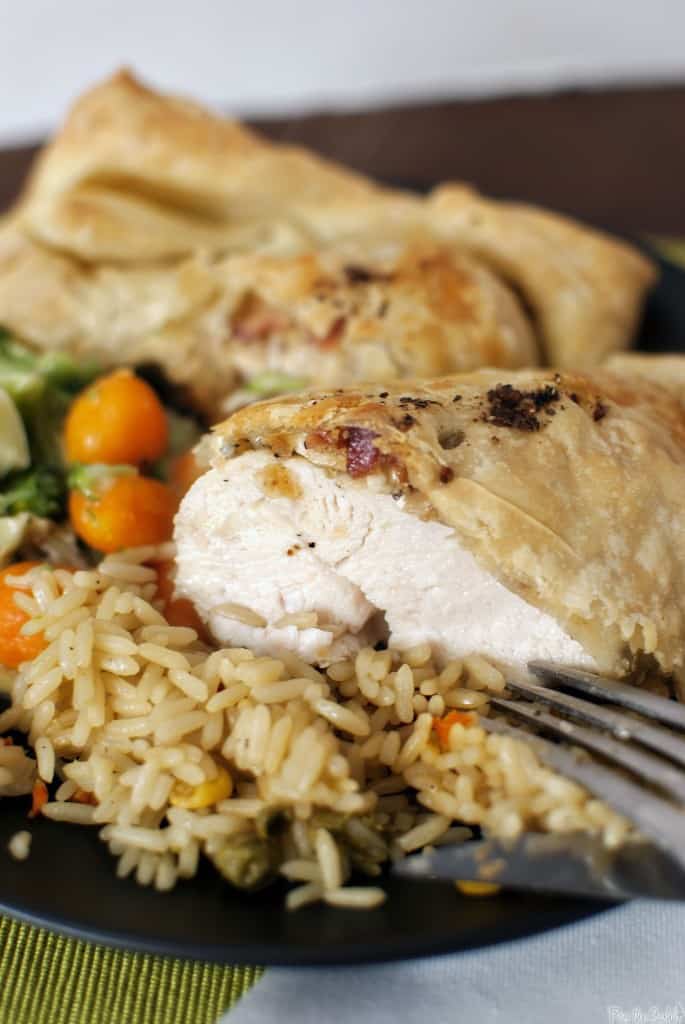 from Rachel Ray Magazine, Courtesy Julie Spain
Ingredients:
4 6-oz skinless, boneless chicken breasts
2 teas cajun seasoning
2 tbs Extra Virgin Olive Oil
1 sheet frozen puff pastry, thawed
4 oz brie, cut lengthwise into 4 slices
4 slices bacon, cooked and crumbled
Preparation:
Preheat the oven to 350 degrees F and line a rimmed baking sheet with aluminum foil and a wire rack.
Season the chicken with salt, pepper and cajun seasoning.
In a large skillet, heat 2tbs olive oil and brown the chicken on each side for about 2 minutes; transfer to a plate and reserve the skillet. Cut the puff pastry into 4 equal pieces and roll each one into an 8 inch square. Place on chicken breasts onto each of the squares toward one corner; top each with a brie slice and 1 tbs bacon. Fold the pastry in half to create a triangle and pinch closed alonf the edges. Brush with chicken drippings from skillet. Using a sharp knife, cut 2 small slits to vent.
Bake until chicken is cooked through and pastry is golden brown, 30 to 35 minutes.
My pastry got a little soggy on the bottom, even on the wire rack. I am not sure if a few more minutes would have helped this or if my chicken was just a little on the excited side when it got all snuggled in.
Even though I think these turnovers are an easy meal, the recipe doesn't get tossed into the Quick Dinner Fixins category. It's a few minutes of prep, cooking the chicken and then 30-35 finishing it off in the oven. If everyone is just hanging out in the kitchen with a glass of wine or a sippy cup, the time will fly by though.