Brioche is homemade yeast bread perfection. Fluffy, with lots of eggs, it makes just about everything you put on it taste that much better.
Here we are 4 days into the new year and I have yet to declare any resolutions. I believe that stating your goals makes you more likely to achieve them and validates them with yourself and the people who are going to support you with them. That being said, I think I may have one too many aspirations for 2011, so please no stone throwing or name calling if I don't actually live up to all of my goals.
2011 Resolutions for Pass the Sushi!
Back away from the technology: I have too many magazine subscriptions and own far too many books to justify, so this year I am making it a goal to stop bookmarking every recipe I find and start actually flipping open the pages of my books and using them. I will post one recipe a week from a non-viral source but from actual paper!
I will start educating myself on eating more sustainable, organic, and local foods. I will make every effort I can to purchase food this way (with in my financial ability).I believe this isn't just a resolution for 2011, but a life choice. I know it's trendy right now to be into this, but I believe it will have long term effects for people and our planet (not to mention our purse strings if this really does catch on). Ok, enough with the Greenpeace from little miss meatatarian.
I will conquer yeast! That's right. I'm not setting the bar within reach on this one (like, I'll get 'good' at making things with yeast). No! I'm out to conquer it's single-celled ass!
I will be more daring in the kitchen. Go big or go home, right? I won't let the name Thomas Keller scare me away from trying things. I won't let bizarre ingredients or weird tools keep me from trying things! I won't let the idea of pig cheeks keep me from finding a way to use them! I will rock this kitchen out in 2011 educating myself on as much as possible along the way. Sure, I'll never go to culinary school or have a fancy pleated hat, but I can cook.
So, for 2011 and on, let's bring home the bacon....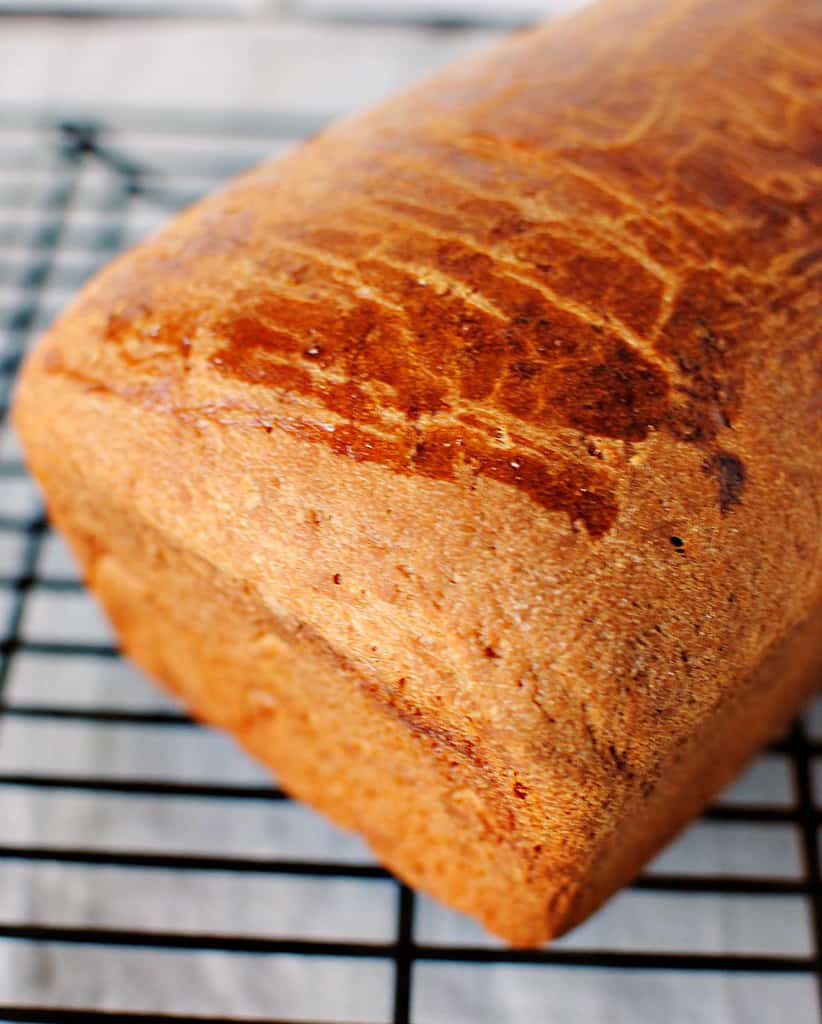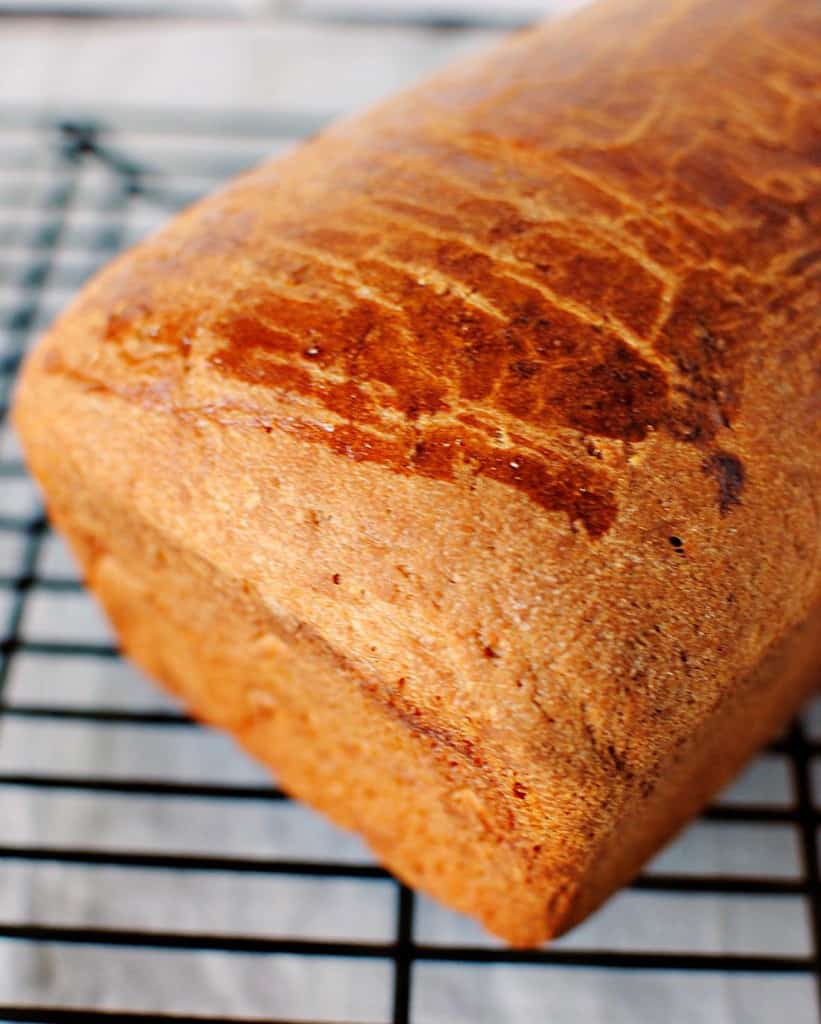 ...and the brioche recipe!
Basic Brioche
from Flour: Spectacular Recipes from Boston's Flour Bakery and Cafe by Joanne Chang

makes 2 loaves
Note: Do not halve this recipe. There won't be enough dough to engage the dough hook of your mixer, and the dough won't get the workout it needs to become a light, fluffy bread.  Don't worry about having too much: Both the dough and the baked loaves freeze well, and having a freezer filled with brioche is never a bad thing.
Ingredients:
2 ¼ cups (315 grams) unbleached all-purpose flour
2 ¼ cups (340 grams) bread flour
1 ½ packages (3 ¼ teaspoons) active dry yeast, or 1 ounce (28 grams) fresh cake yeast
½ cup plus 1 tablespoon (82 grams) sugar
1 tablespoon kosher salt
½ cup (120 grams) cold water
6 eggs
1 cup plus 6 tablespoons (2 ¾ sticks/310 grams) unsalted butter, at room temperature, cut into 10 to 12 pieces
Preparation:
In a stand mixer fitted with the dough hook, combine the all-purpose flour, bread flour, yeast, sugar, salt, water, and 5 of the eggs.  Beat on low speed for 3 to 4 minutes, or until all of the ingredients have come together.  Stop the mixer as needed to scrape the sides and bottom of the bowl to make sure all of the flour is incorporated into the wet ingredients.  Once the dough has come together, beat on low speed for another 3 to 4 minutes. The dough will be very stiff and seem quite dry.
On low speed, add the butter one piece at a time, mixing after each addition until it disappears into the dough.  Then, continue mixing on low speed for about 10 minutes, stopping the mixer occasionally to scrape the sides and bottom of the bowl.  It is important for all of the butter to be mixed thoroughly into the dough.  If necessary, stop the mixer occasionally and break up the dough with your hands to help mix in the butter.
Once the butter is completely incorporated, turn up the speed to medium and beat for another 15 minutes, or until the dough becomes sticky, soft, and somewhat shiny.  It will take some time to come together.  It will look shaggy and questionable at the start and then eventually will turn smooth and silky.  Then, turn the speed to medium-high and beat for about 1 minute.  You should hear the dough make a slap-slap-slap sound as it hits the sides of the bowl.  Test the dough by pulling at it: it should stretch a bit and have a little give.  If it seems wet and loose and more like a batter than a dough, add a few tablespoons of flour and mix until it comes together.  If it breaks off into pieces when you pull at it, continue to mix on medium speed for another 2 to 3 minutes, or until it develops more strength and stretches when you grab it.  It is ready when you can gather it all together and pick it up in one piece.
Place the dough in a large bowl or plastic container and cover it with plastic wrap, pressing the wrap directly onto the surface of the dough.  Let the dough proof in the refrigerator for at least 6 hours or up to overnight.  At this point, you can freeze the dough in an airtight container for up to 1 week.
To make two brioche loaves, line the bottom and sides of two 9 by 5 inch loaf pans with parchment, or butter the pans liberally.  Divide the dough in half and press each piece into about a 9-inch square.  The dough will feel like cold, clammy Play-Doh.  Facing the square, fold down the top one-third toward yo, and then fold up the bottom one-third, as if folding a letter.  Press to join these layers.  Turn the folded dough over and place it, seam-side down in one of the prepared pans.   Repeat with the second piece of dough, placing it in the second prepared pan.
Cover the loaves lightly with plastic wrap and place in a warm spot to proof for about 4 to 5 hours, or until the loaves have nearly doubled in size.  They should have risen to the rim of the pan and be rounded on top.  When you poke at the dough, it should feel soft, pillowy and light, as if it's filled with air - because it is! At this point, the texture of the loaves always reminds me a bit of touching a water balloon.
Position a rack in the center of the oven, and heat the oven to 350 degrees F.
In a small bowl, whisk the remaining egg until blended.  Gently brush the tops of the loaves with the beaten egg.
Bake for 35 to 45 minutes, or until the tops and sides of the loaves are completely golden brown.  Let cool in the pans on wire racks for 30 minutes, then turn the loaves out of the pans and continue to cool on the racks.
The bread can be stored tightly wrapped in plastic wrap at room temperature for up to 3 days (if it is older than 3 days, try toasting int) or in the freezer for up to 1 month.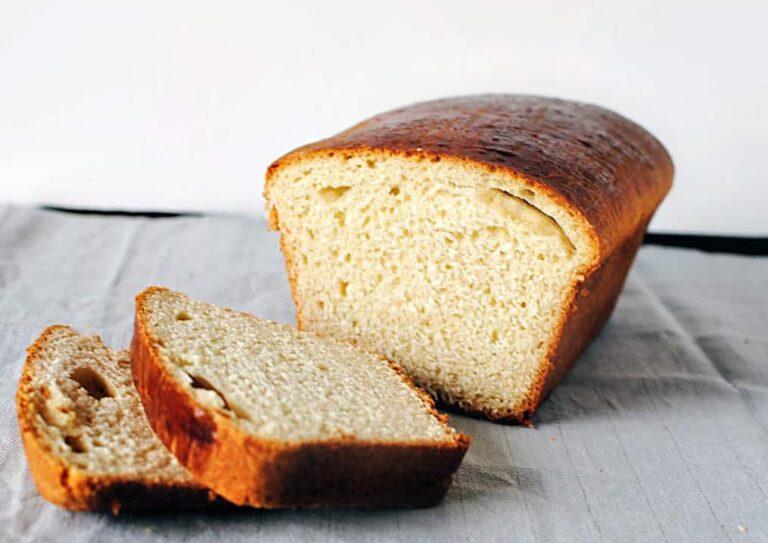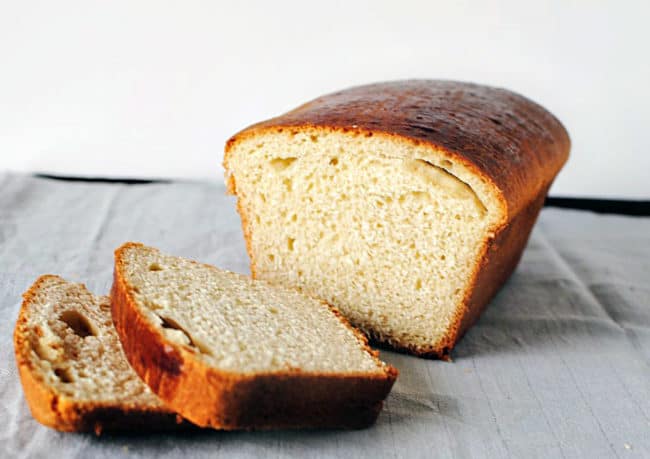 It took forever for my brioche dough to rise after being in the fridge over night, but once it got going, these loaves really turned out perfectly. And what does one do with a perfect loaf of homemade brioche?
Make the
best French toast ever
! Oh yeah, you're gonna love that one.