These easy dinner recipes are quick and easy to make. Creamy chicken enchiladas are a quick and easy Mexican dinner to make. Corn tortillas are rolled up with zesty, juicy chicken breast and two types of cheese, then a spicy enchilada sauce and more cheese is baked onto the top. For dessert, make a pan of Copycat Applebee's Blondies.
We're snowed in again today as another blizzard is blanketing the area. I'm not exactly sure how much we're supposed to get this time, but I think people are pretty much over the 'ohh and ahh pretty snow' stage - mainly because I don't have 38 Facebook posts announcing the snow.
Walmart was so picked over that they were even out of frozen spinach. People had moved past milk and bread and the heavy cream and tortillas were gone as well.
I got what I needed as was able to get out in a reasonable time to come home and wait for the snow to start.
My two new easy dinner recipes this week were accomplished in very short time, but I'm hoping to knock another out this week if I have a few extra bucks for the grocery store.
Creamy Chicken Enchiladas 
recipe from a friend of my B.F.
Ingredients
3 /4 chicken breasts
8 corn tortillas (flour tortillas will also work)
4 oz cream cheese
2 tbs tabasco sauce
2 cups shredded Mexican blend cheese or cheddar
1 10oz can enchilada sauce
Instructions
Throw 3 or 4 chicken breasts in the crock-pot with onion and other desired seasonings until they are able to be shredded.
Pull the chicken, add 4 oz. cream cheese, chopped onion (or the onion you cooked the chicken in) and a tablespoon of tabasco sauce. Fold tortillas together in a baking dish and put a small amount of shredded cheese on the bottom. Spoon the chicken mixture evenly into the tortillas and wrap them up against one another. Top with enchilada sauce and cheese.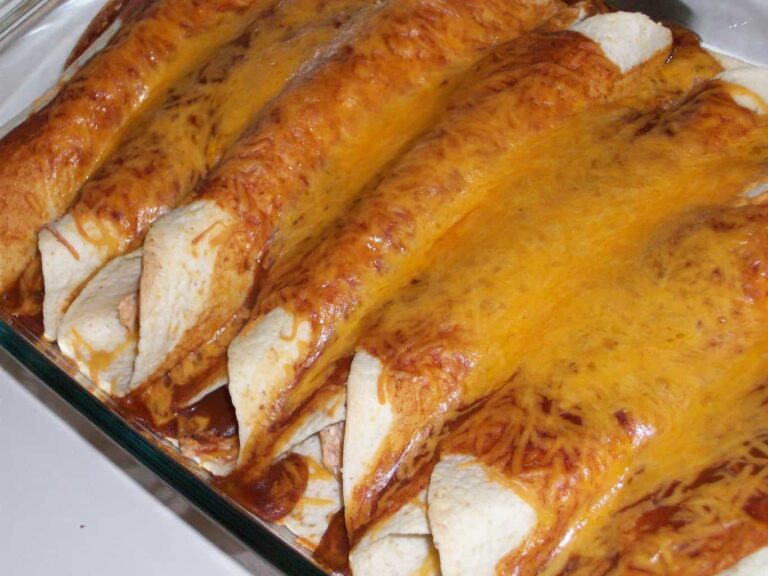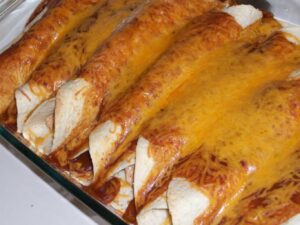 I would totally stuff these with refried beans or seasoned black beans, peppers, onions, and rice if my boyfriend wasn't so picky. Next time, I'm doing a few just for me with these additions because they would really be awesome then.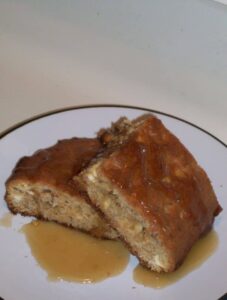 Applebee's Blondies
recipe from Food Network Magazine (these looked too good not to try!)
For the Blondies:
Ingredients
10 tablespoons unsalted butter, at room temperature,
plus more for the pan
1 cup walnut pieces
2 cups all-purpose flour
1 teaspoon baking powder
½ teaspoon baking soda
1 teaspoon salt
1 ½ cups packed light brown sugar
3 large eggs
2 tablespoons vanilla extract
6 ounces white chocolate, cut into chunks
For the Topping:
⅓ cup maple syrup
6 tablespoons unsalted butter
¼ cup heavy cream
Vanilla ice cream, for serving
½ cup walnut pieces
Instructions
Make the blondies: Preheat the oven to 350 degrees F. Line a 9-by-13-inch baking pan with foil, leaving an overhang on two sides; butter the foil. Pulse ½ cup walnuts in a food processor until almost fine (do not overprocess). Whisk the ground nuts, flour, baking powder, baking soda and salt in a medium bowl.
Beat 10 tablespoons butter and the brown sugar with a mixer on medium speed until fluffy, about 2 minutes. Beat in the eggs, one at a time, scraping down the bowl with a rubber spatula. Beat in the vanilla. Gradually beat in the dry ingredients until just combined. Fold in the white chocolate and the remaining ½ cup walnuts.
Spread the batter in the prepared pan and bake until the blondies are light brown around the edges and spring back when pressed, about 30 minutes. Cool slightly on a rack.
Meanwhile, make the topping: Place the maple syrup and butter in a small saucepan over medium heat and cook until the mixture bubbles and thickens, swirling the pan, about 6 minutes. Add the cream and continue to cook until the mixture is the consistency of caramel.
Use the foil to lift the blondies out of the pan, then cut into large bars. Serve warm topped with ice cream, the maple-butter sauce and the walnuts.
The dessert was yummy, but not 100% Applebees. I think microwaving the blondie for a few seconds to reheat it and actually having ice cream to kinda make it mushy would definitely improve it. Our oven is also still cooking a little hot so I pulled them out at 22 minutes and they were done, but a little too dry.
I loved both of these easy dinner recipes!