Homemade Hostess cupcakes have the taste and visual appeal of the popular snack cake, but without all of the artificial colors and ingredients.  Chocolate cupcakes, stuffed with fluffy cream filling, and decorated with chocolate fudge frosting and a swirl of icing on top.
Who doesn't love playing hostess? I like to imagine one of those 1950's scenes, dress pearls and all with a house full of friends and cute little serving trays rotating through a room filled with chatter. Laughter and great wine keeping the mood light long after the sun it set.
Yeah, that doesn't happen to much these days. Sure, we have guests over, but it's never my perfect color coordinated matching napkin kind of event. By the time I get home from work and get dinner ready for my guests, I'm lucky if there is a fork and knife at each place setting. Not to mention the house is always in a state of disarray from one project to the next and after just the normal cleaning, making a cute tablescape is just not on my to do list.  But here's to dreaming that someday I'll  get my pearls on and host some of those fancy parties I see on pinterest all day long.
Until then – take a bite out of one of these homemade Hostess cupcakes!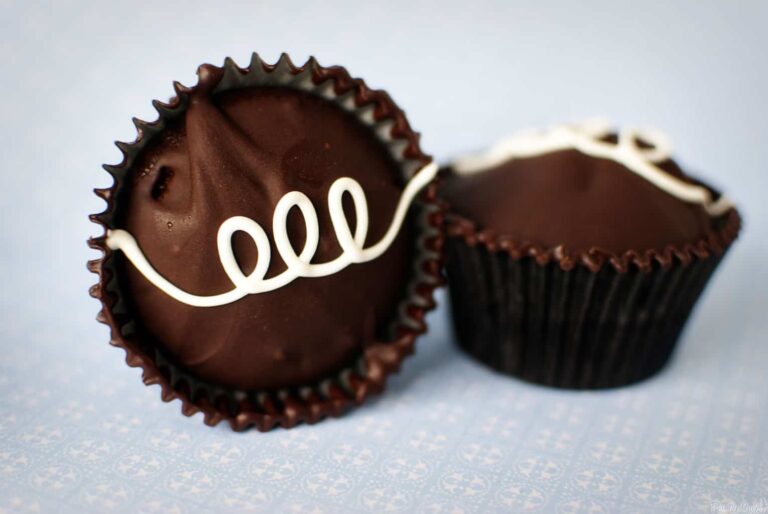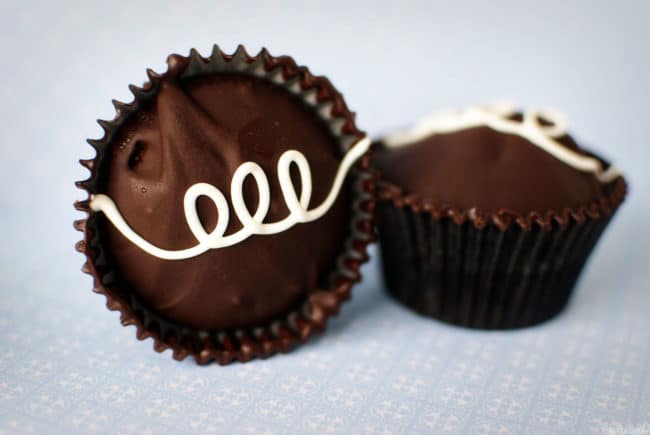 Homemade Hostess Cupcakes
Ingredients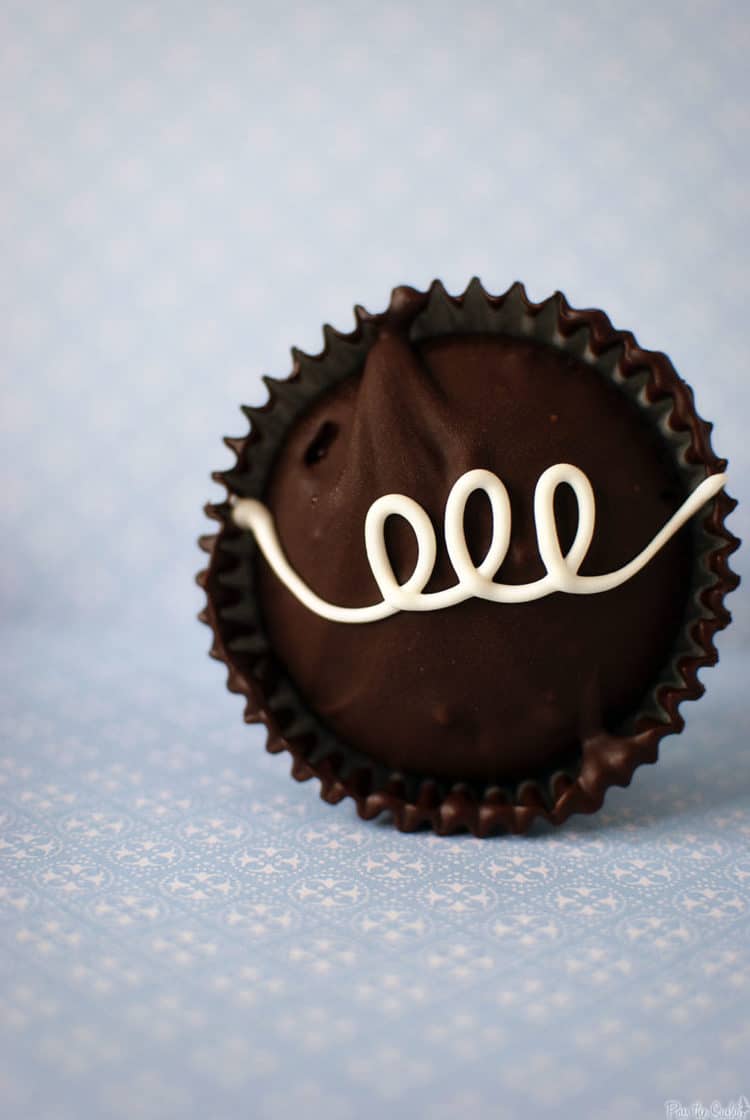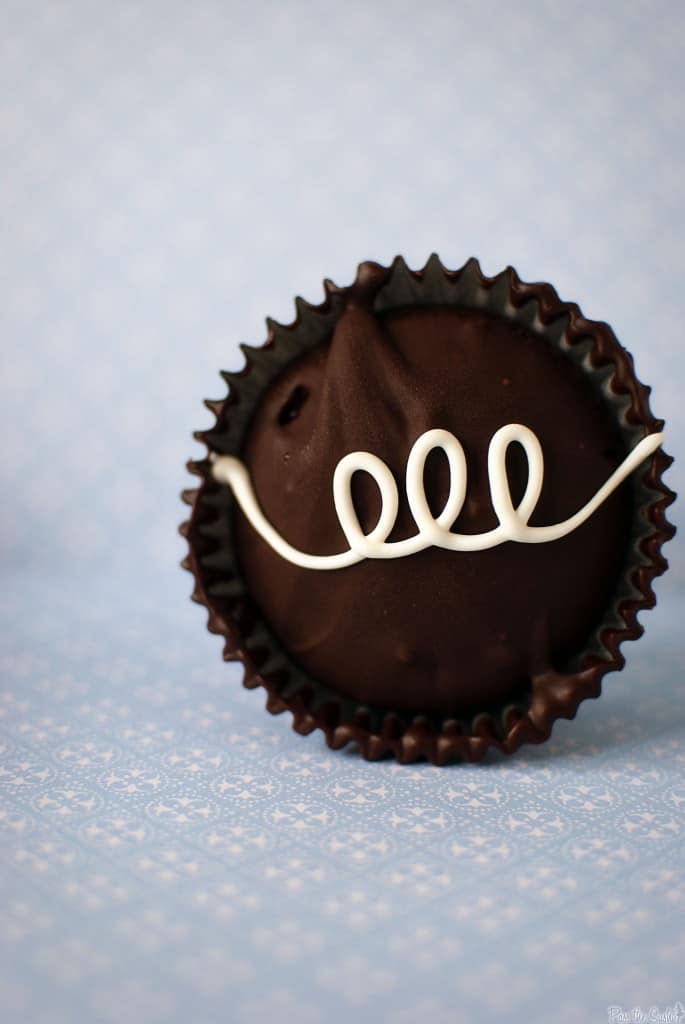 For the Cupcakes:
3 cups all-purpose flour
1 cup cocoa powder
2 teaspoons baking soda
1 teaspoon salt
1 cup canola oil
2 cups sugar
3/4 cups applesauce
8 ounces (1 cup) milk
1 cup water
1 teaspoon vanilla
For the Filling:
6 tablespoons unsalted butter, softened
1/2 cup, plus 2 tablespoons confectioners' sugar
3/4 teaspoon vanilla
pinch salt
1 1/4 cups marshmallow spread
For the Frosting:
6 tablespoons unsalted butter, softened
1 1/2 cups semi-sweet chocolate chips
2 tablespoons light corn syrup
1/2 teaspoon vanilla
Preparation of homemade Hostess cupcakes:
Preheat oven to 375 degrees. Line muffin pan with cupcake liners.In a medium bowl, combine the flour, cocoa powder, baking soda, and salt; set aside.In a large bowl, or the bowl of a standing mixer, combine oil and sugar; mix well. Stir in the apple sauce and vanilla. Add half of the flour mixture and mix until just combined. Slowly pour in the water, mixing on low until combined. Scrape the sides of the bowl with a rubber spatula. Beat in the remaining flour mixture until just mixed. Slowly add the milk and beat on low until thoroughly combined. Scrape the bowl and mix for another 15-20 seconds.Fill each cupcake liner with 2 tablespoons of batter. Bake for 15-18 minutes, or until a toothpick inserted in the center comes out with a crumb or 2 clinging to it. Allow to cool completely before filling or frosting.
While cooling, make the filling. In a medium bowl, cream the butter and sugar together. Stir in the vanilla and pinch of salt. Mix in the marshmallow spread and whisk until light and fluffy. Cover bowl with plastic wrap and chill for 30 minutes.
Meanwhile, make the frosting. In a small bowl set over an inch or two of lightly simmering water, melt the butter, chips, and corn syrup until smooth and glossy. Remove from heat and stir in the vanilla. Or in a medium, microwave-safe bowl, heat at 30-second intervals, stirring between each, until completely melted and glossy. Stir in the vanilla. Cover and chill for 20-30 minutes until thickened slightly.
Equipped with a large round tip, fill a piping bag with the marshmallow cream mixture. Place in the center of each cupcake, pressing into the cupcake and fill. After a few cupcakes you will get a feel for when it is full. Use an offset spatula to remove any excess filling on top. Cool for at least 15 minutes before frosting.
To frost, dip a cupcake in a bowl of frosting. Twist a little for good coverage. Cool again.
To make the classic swirls on top (or whatever else you may like to make), use a small round tip in a piping bag with any extra leftover marshmallow cream.
I've never eaten Hostess cupcakes before, but if they are nearly as good as these homemade Hostess cupcakes are, I am going to need a bigger shopping cart!
I have never fallen for end cap trickery before, but I may have to just pick a box of them up to see how they rate compared to this homemade Hostess cupcakes recipe. If you've ever had the real deal, try these and let me know how they rate!