Glazed Cranberry-Lemon Crystallized Ginger Loaf is great as a breakfast treat or afternoon snack with a warm beverage.
My sister's big day is almost here. My nails are all pretty, the dresses are hanging, and the rehearsal dinner awaits us tonight. I wish I had some words of wisdom to offer up as her maid of honor. But, I'm the baby sister, this is my first time being a maid of honor annnd simply, I'm not married.
But the things I would like to say are:
Don't sweat the small stuff. It's not worth it and it's crazy to go to bed angry at one another over something that doesn't matter.

"You're right" isn't one sided. Sometimes you just are, smile and nod. Eventually, he'll figure it out and you'll be satisfied then.

Don't worry about money. You can't buy happiness and there will never be enough. So, don't even bother worrying about it. Find the joy in the things that will never cost you a penny. Those nights on the sofa, the debates over which leftovers are for supper, and who has the joy of stringing the lights on the tree; those are the moments that matter. No extravagant vacation, no appliance, no shiny new appliance will ever be worth the stress or cash that you won't remember when it's time to count your blessings.

No matter how long you ignore that pile of dishes, you won't win. Just break down and do them. He doesn't even realize they are there. Even when your out of forks, only one will be washed at the time that's its needed and the just end up back in the pile. Trust me.

Not everything you do has to be together. Find joy in his hobbies, and let him be curious about yours. I know food blogging isn't that interesting to non bloggers and I learned to not share every moment with everyone else. Just like every piece of wood isn't that exciting to me, but I care and am interested when I am hearing about it or learning something new.
That's really all I got for now. You've had months to listen to advice and you will have years to figure it all out how to work it for the two of you. So, enjoy your day. Remember its for you and no one else. So have fun, enjoy the party and congratulations and best wishes for your happy future.

Glazed Cranberry-Lemon Crystallized Ginger Loaf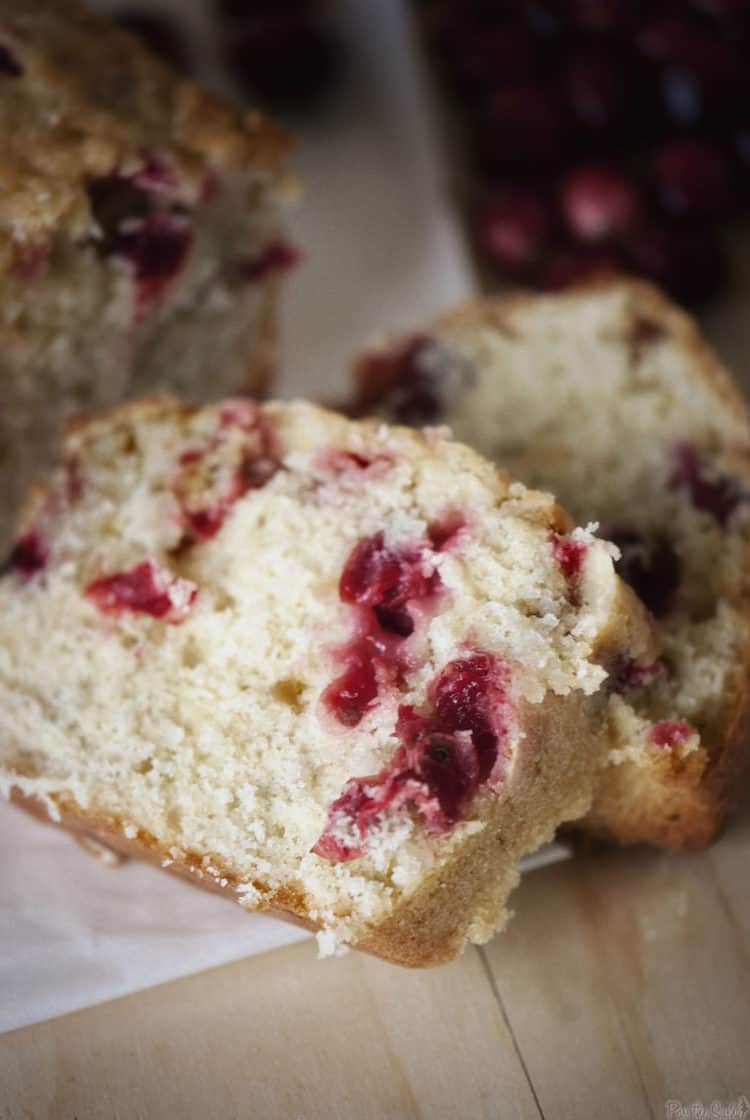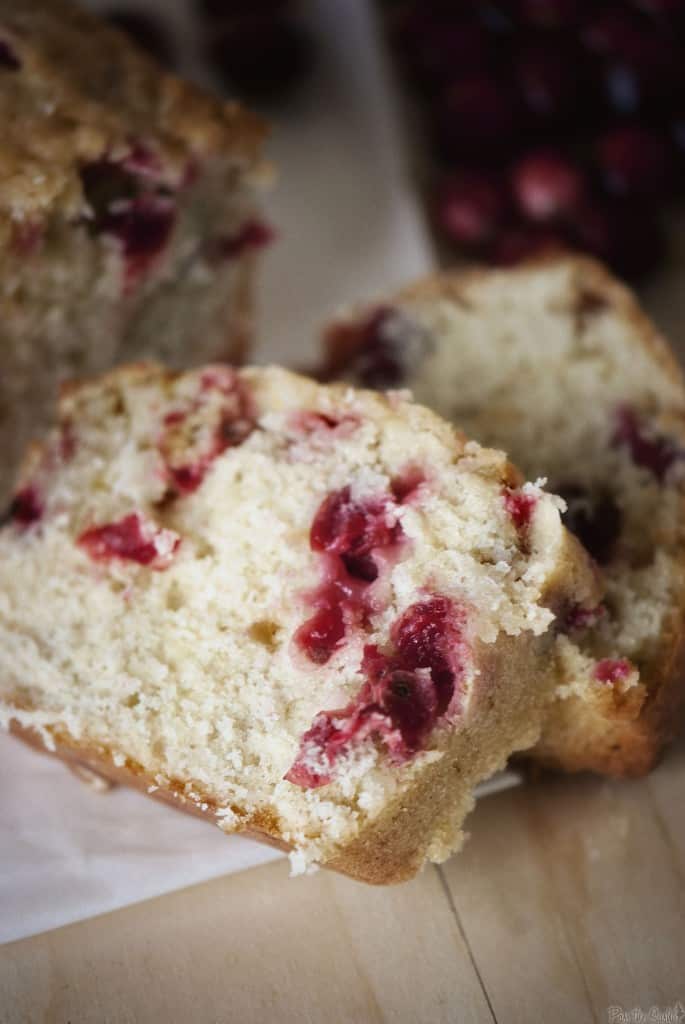 From Cookin' Canuck
Ingredients:
For the Bread:
1 3/4 cups all-purpose flour
1/2 teas baking powder
1/2 teas salt
4 ounces unsalted butter, softened
1 1/3 cups granulated sugar
1 tbs grated lemon zest
3 large eggs
1/4 cup plus 1 tbsp milk
1 cup fresh or frozen cranberries, picked over
1/4 cup finely chopped crystallized ginger (you may want to coat your knife with cooking spray when chopping to reduce sticking)
For the Glaze:
3/4 cup powdered (confectioner's) sugar
4 1/2 teas fresh lemon juice
1/2 teas grated lemon zest
Pinch salt
Preparation:
Preheat oven to 325 degrees F. Grease a 8 1/2- by 4 1/2-inch loaf pan, or line with parchment paper and grease the paper. (I used two smaller paper loaf pans).
In a bowl, whisk together flour, baking powder and salt; set aside.
In the bowl of a stand mixer (or a large bowl, using a hand mixer) set on a medium speed, beat together butter and sugar until light and fluffy. Add the lemon zest and  eggs, one at a time, beating to combine after each addition and scraping the sides of the bowl as needed. Set the speed on the mixer to low and in three additions, add the flour mixture and milk. Beat until just combined. (Don't over mix!) With a spatula, fold in the cranberries and ginger.
Pour the batter into prepared pan and bake for 50 to 60 minutes, or until a toothpick comes out with only a few moist crumbs. Let the bread sit in the pan for 10 minutes then cool on a wire rack for 1 hour.
Meanwhile, make the glaze by whisking all glaze ingredients in a bowl to combine and dissolve and sugar clumps.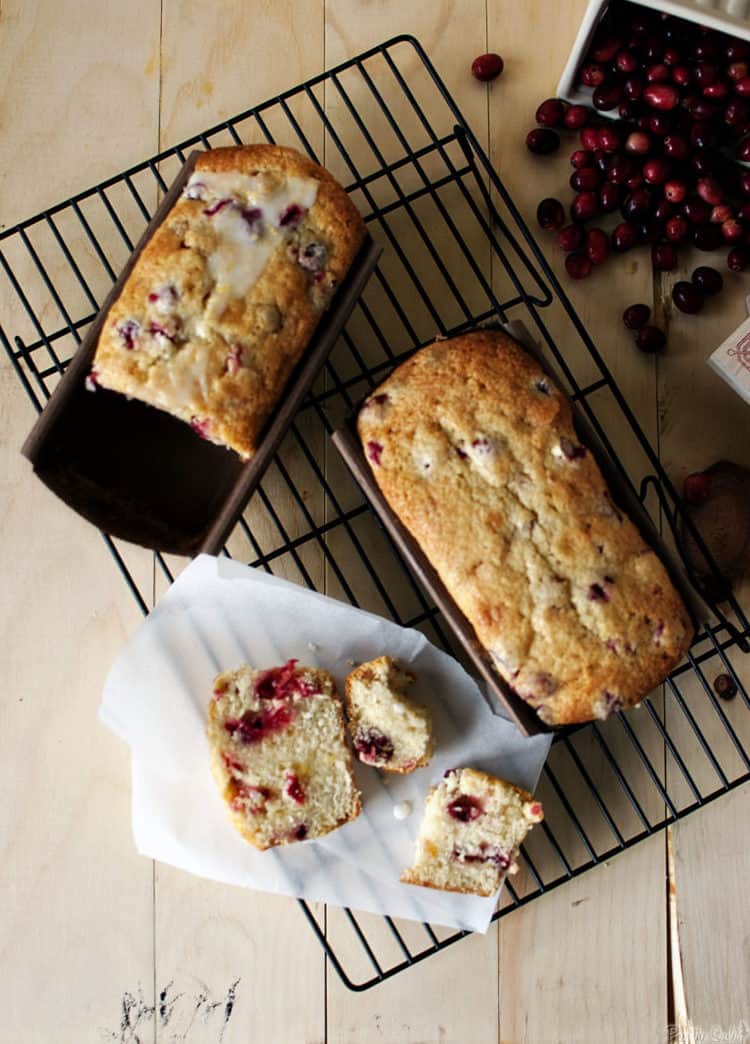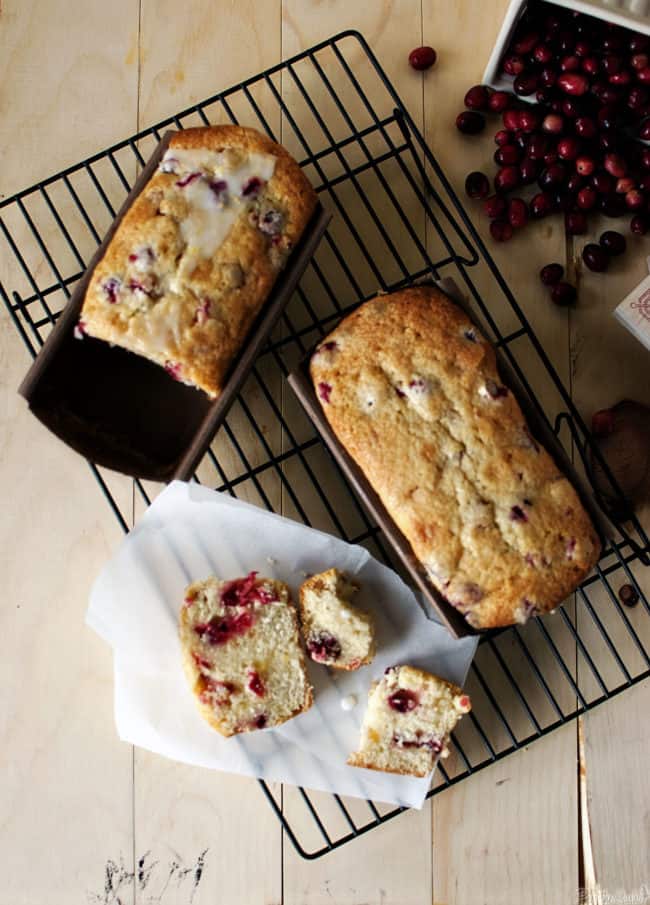 I think this Glazed Cranberry-Lemon Crystallized Ginger Loaf would be perfect with a hot beverage like tea or latte.