Confession: I know nothing about coffee. I don't drink coffee. Handsome doesn't drink it. We don't even own a coffee maker.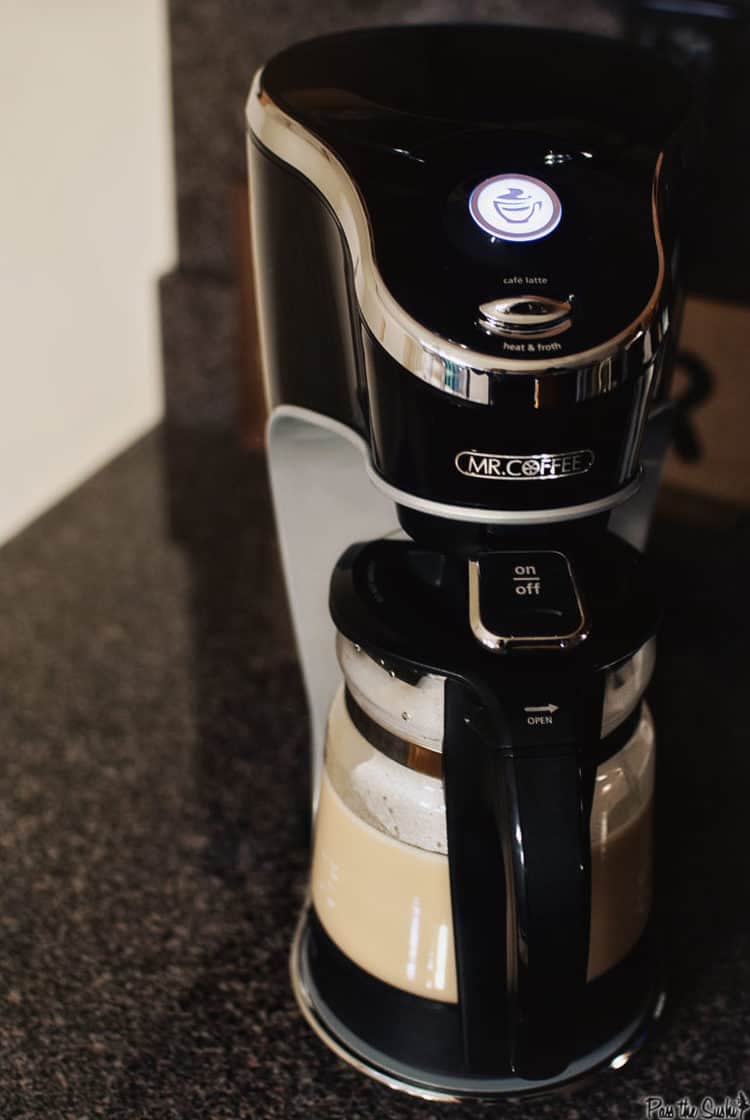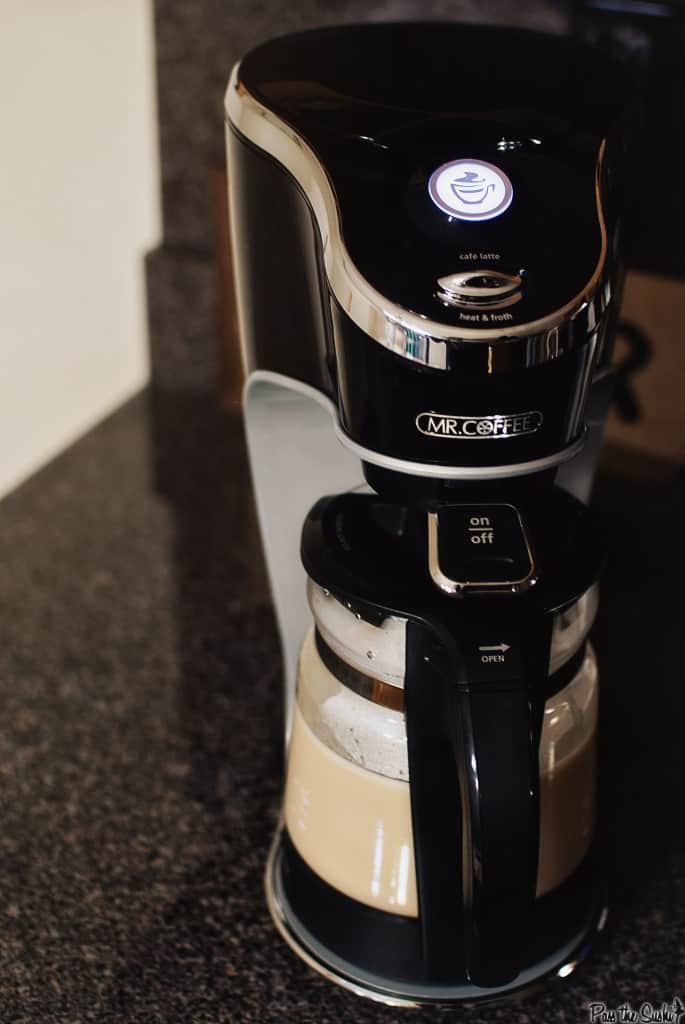 But when Mr. Coffee asked if I would like to test drive their latte machine I went for it. Why? Because having a coffee for entertaining is essential. And I'm also trying to convince myself it's time to learn to like coffee. But to be honest, I really just wanted fancy hot chocolate on command. (That's totally earning my brownie points with the boyfriend right now).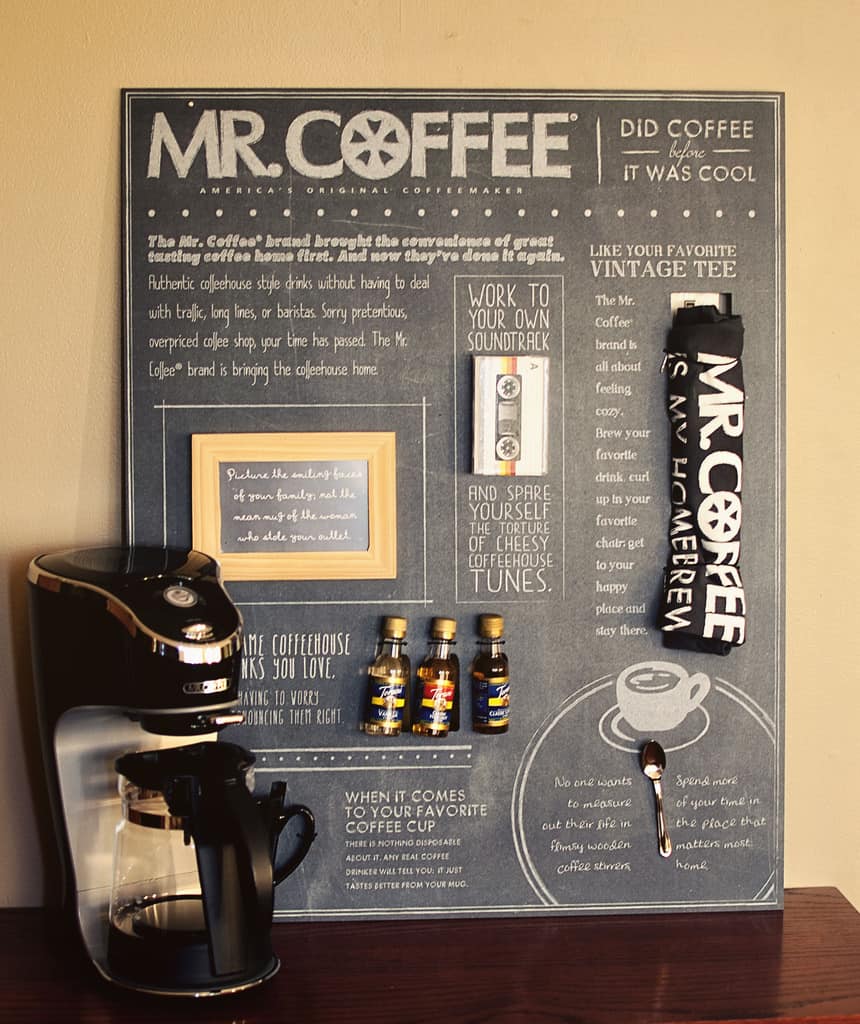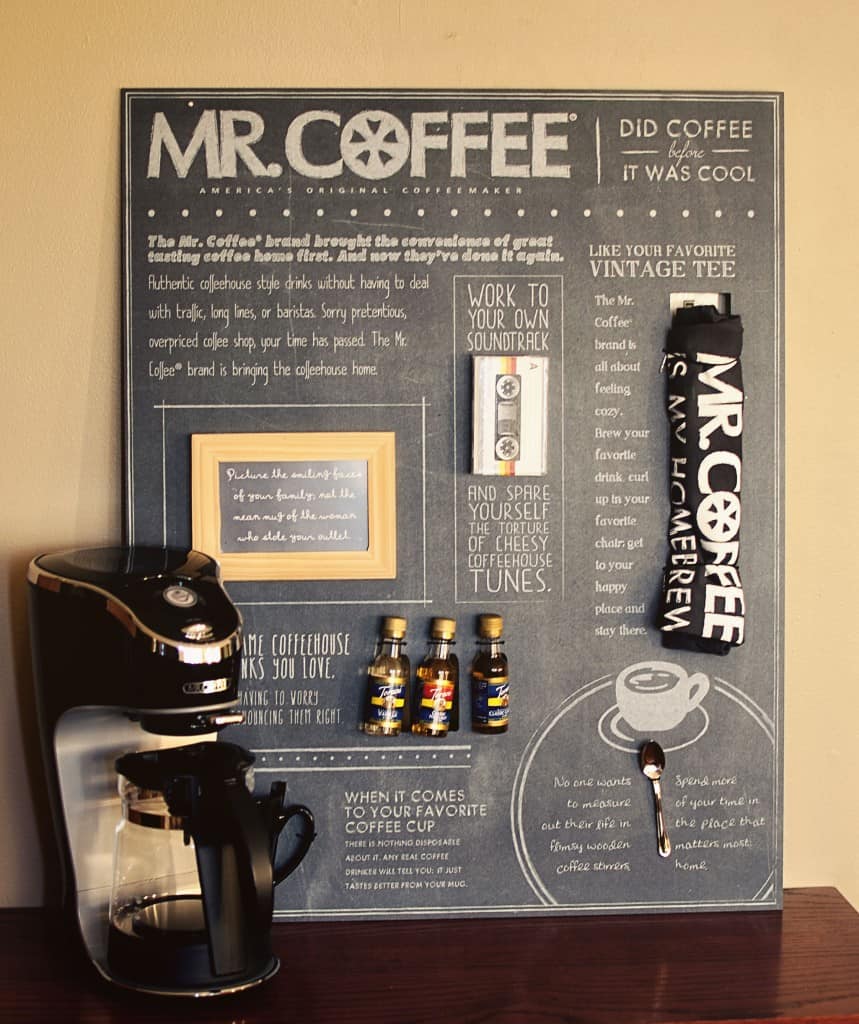 My Mr. Coffee Café Latte arrived in a GIANT box with the coolest display I have ever seen for bloggers. Really, they went all out with a cute chalk board style board with ideas and flavor samples for my new spiffy machine. The Café Latte itself was packed very well, is slender and takes up less space then my parents traditional coffee machine. It's totally adorable!
I took it over to my parents house for Thanksgiving to give it a test drive with some classic coffee drinkers. Nothing fancy, very dark Maxwell house every morning since I can remember. I picked up some flavored coffee (with no idea what I was buying) and set it up on the counter. My aunt and I figured out how to use it and BAM we had fancy coffee drinks for everyone! The classic coffee connoisseurs even seemed to enjoy their frothy little drinks.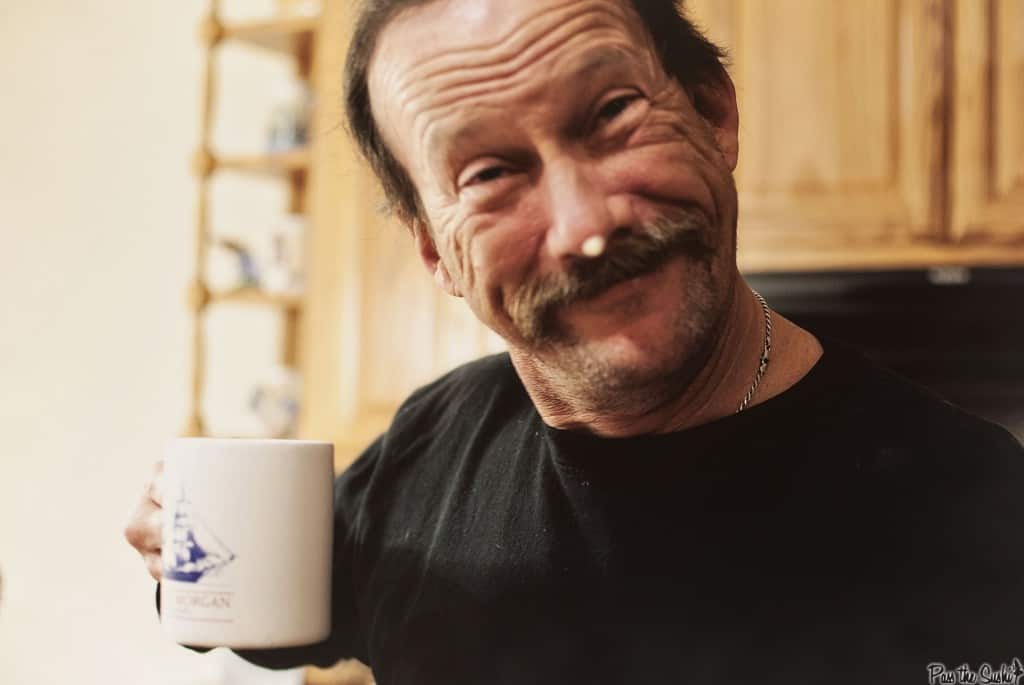 That's my daddy with his latte froth covered nose!
Really, it doesn't get much simpler. Pour in the water, add the coffee, put milk in the pitcher and push the button. You can then watch the little whisk froth your coffee to magic smooth deliciousness.
With as trendy as single cup and fancy coffee drinks are right now, the Mr. Coffee  Café Latte would be an awesome holiday present for the caffeine junkies in your life.
For $10 off and free shipping on the purchase of a Café Latte at mrcoffeelatte.com. Enter promo code: MLAT10A
This post was sponsored by Mr. Coffee. They provided Pass the Sushi with a Café Latte however the thoughts and opinions expressed in this post are my own.