This Frozen Rum Runner should deliver just the relaxation you needed to kick off the weekend with a blend of rum, liquors, and fruit juice. If it doesn't, have another.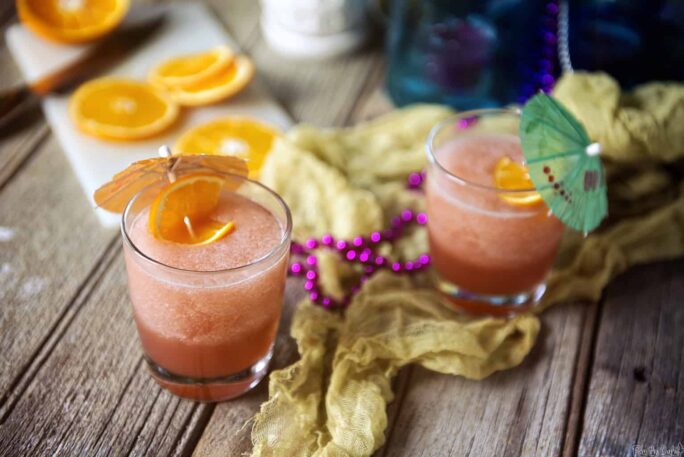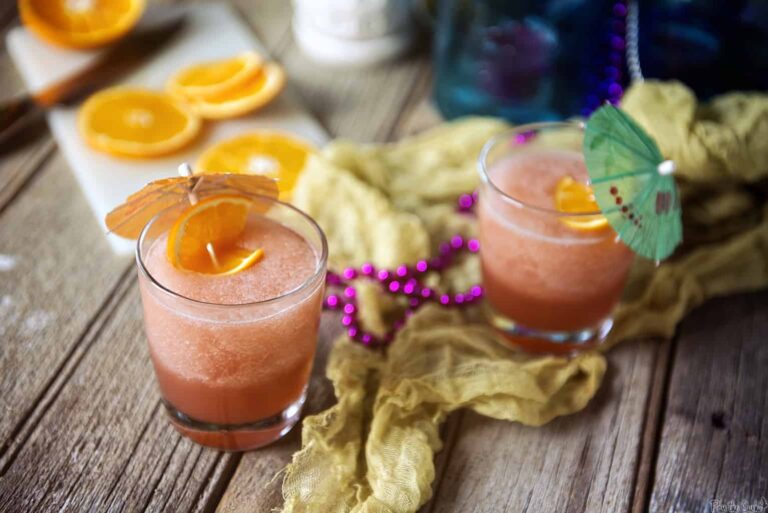 If you are as obsessed with summer and enjoying some toast-worthy cocktails, you stumbled onto the right spot.
What is a Rum Runner?
With the start of prohibition in 1920 begins the story of the Rum Runners. One of the most famous, Captain William McCoy began bringing rum from Bimini and the rest of the Bahamas into south Florida.
Similar to "Bootlegging" Rum Running was the smuggling of alcohol into places where it was outlawed. by water in particular. Often the larger vessels would transfer the cargo to smaller skiffs just outside of the US territorial waters where it would then be rowed ashore under cover of darkness.
To maximize profits the rums were often mixed with water, cheaper brands, moonshines, and flavored liquids, then rebranded and sold as high end libations.
Legend says that the Rum Runner cocktail was created in the 1950s at the Holiday Isle Tiki Bar in Islamorada, Florida, but it's basis lies in the mixed rums of the prohibition.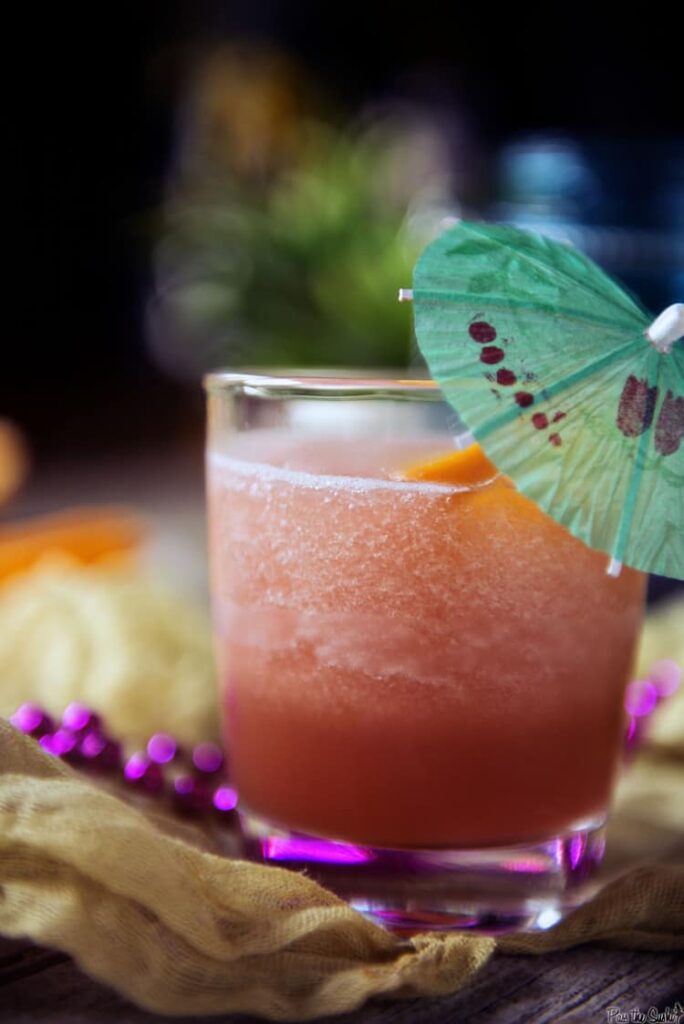 What is in a Rum Runner Cocktail?
There are probably as many variations on the rum runner as there are bars that serve it. As it should be. Paramount to it's character, a Rum Runner involves multiple types of alcohol, typically rum of one or more varieties, banana liquor, some juice, and grenadine.
I added Raspberry liquor to mine, though blackberry liquor is just as common. It can be served frozen, over crushed ice, or on the rocks.
Lets Start this Weekend right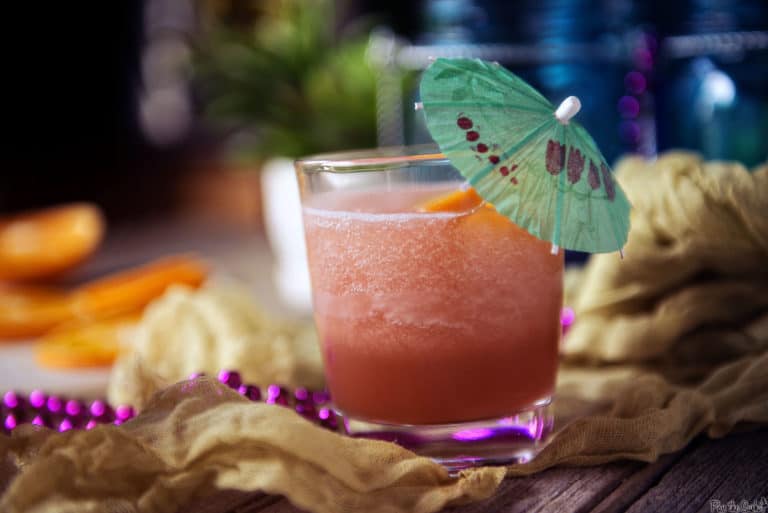 I seriously need this Rum Runner.
A lot of people get this idea that "food blogging" is so fun (that is, once they google food blogging, because the rest of the world still thinks it's just a really weird fad, like bronies – which is NWS if you go to google that too, but with instagram).
We are all always out at the hottest new restaurant wining and dining our booties off with them there fancy cameras.
Reality check.
It's Friday night and I just mixed my own frozen cocktail after working overtime this week at my full-time salary-based job. (And yes, I do need to take pictures of it before I can enjoy it) I am eating leftover ribs with my bare hands out of tupperware because one rack of ribs wouldn't have taken pretty enough pictures so here we are, on night three of leftovers.
But, damn, they are pretty good.
And here I am on a beautiful Friday evening with amazing weather sitting outside staring at 27 photos of crab cakes trying to figure out which one is tantalizing enough for the site and what the heck I am going to say about them that really makes you understand that they were the. best. crab. cakes. ever. and to get you to want to taste test them yourself.
(no, seriously, you should).
Frozen happiness
But I do have one amazing drink in hand, and am taking a moment to savor how the banana, coconut and raspberry flavors coalesce in my mouth. However crazy this day has been, closing it out with a rum runner on the porch was the best choice possible.
I hope your Friday night is looking a lot more wild and crazy than mine! And if not, I hope it's just the relaxation you needed to kick off the weekend.
So, in short, I'm pretty lame on a Friday night. But at least I'm a cheap date 😉
Lets make a Frozen Rum Runner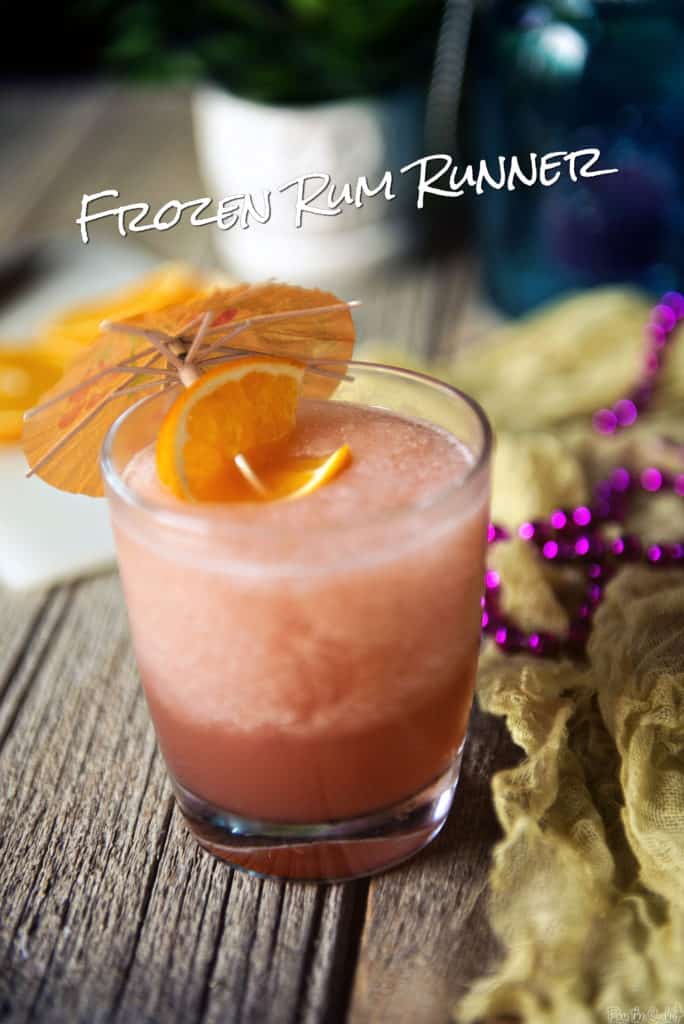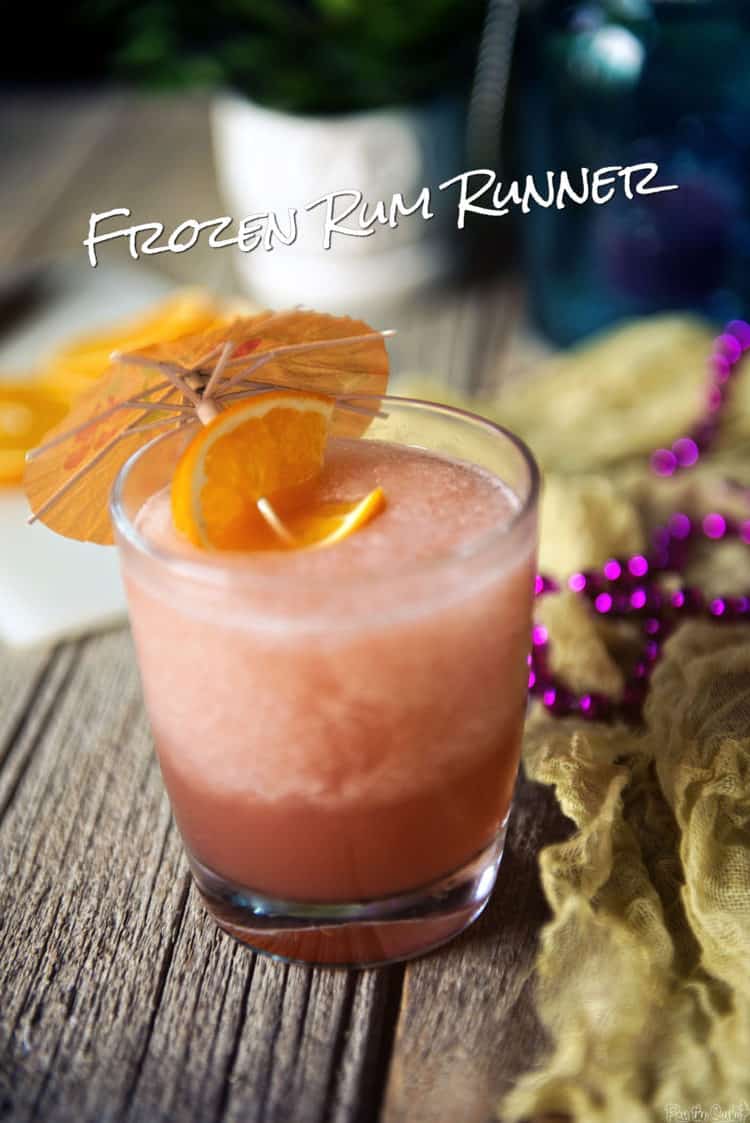 Frozen Cocktails might just be my favorite way to cool down and relax on a summer night. Try these out!

Frozen Summer Cocktails
Spiked Mexican Chocolate Milkshake
Frozen Strawberry Gin and Tonic
Fresh Pineapple Margaritas
If you've tried my Frozen Rum Runner Cocktail recipe or any other recipe on passthesushi.com please don't forget to rate the recipe and let me know where you found it in the comments below, I love hearing from you! You can also follow along for more good eats and travel tips on Instagram @passthesushi & @girlcarnivore, Twitter & Facebook.
Yield: 2 cocktails
Frozen Rum Runner Cocktails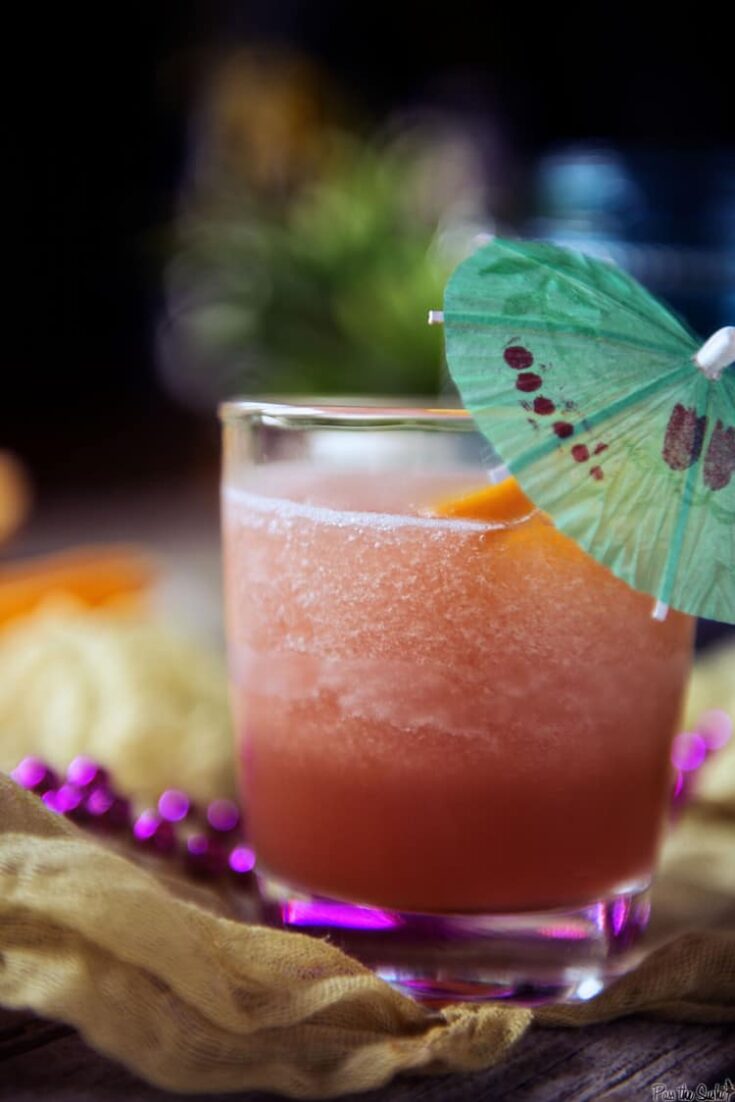 This Frozen Rum Runner should deliver just the relaxation you needed to kick off the weekend. If not, have two.
Ingredients
3 oz coconut rum
2 oz banana liquor
2 oz raspberry liquor
splash grenadine
2 oz pineapple juice
2 oz orange juice
orange slices for garnish
Instructions
Combine rum, banana liquor, raspberry liquor, greadine, pineapple juice, and orange juice in a blender with lots of ice cubes.
Pulse a few times for a smoothie like texture.
Pour into glasses and serve with orange slices and fancy little cocktail umbrellas.
Notes
**If you are feeling a little extra dangerous, top with a thin layer of 151**
Recommended Products
As an Amazon Associate and member of other affiliate programs, I earn from qualifying purchases.
Nutrition Information:
Yield:
2
Serving Size:
1
Amount Per Serving:
Calories:

275
Total Fat:

0g
Saturated Fat:

0g
Trans Fat:

0g
Unsaturated Fat:

0g
Cholesterol:

0mg
Sodium:

6mg
Carbohydrates:

35g
Fiber:

2g
Sugar:

28g
Protein:

1g
Nutrition information provided is an estimate from nutritionix.com. For specific health concerns, please put the recipe into your Dr recommended nutrition calculator.