Flank steak, perfectly seasoned and pan seared, sits on a bed of tender egg noodles in a creamy peanut butter sauce. Dinner in 20 minutes!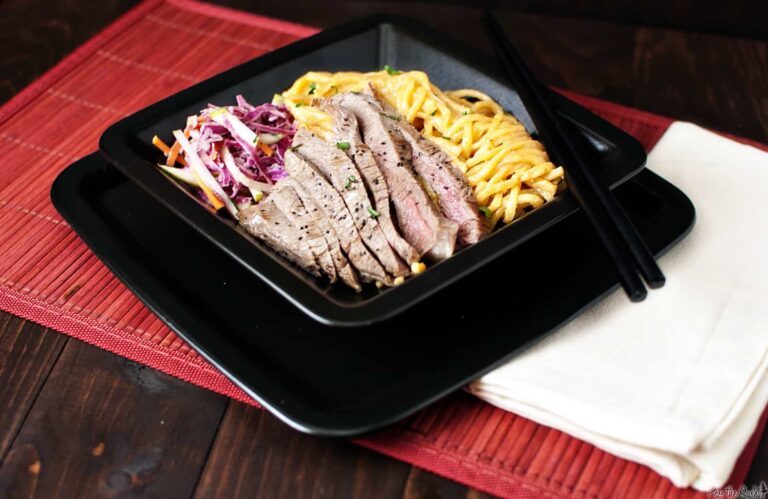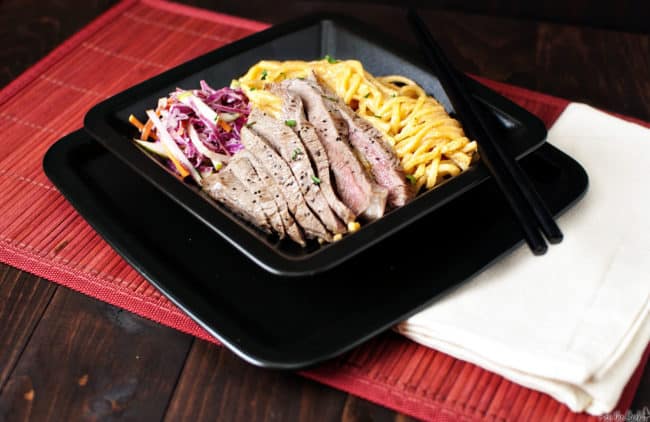 This weekend was awesome. First off all, I had off. For those of you who work in retail or have a non-9-to-5 job, you get what I'm saying. Second, I got to meet some great food bloggers at R2L, an awesome event organized by Wendy at La Phemme Phoodie!
R2L is a stunning restaurant located on the 37th floor of Liberty Place and Chef Daniel Stern did a wonderful job of pulling out all the stops by serving wonderful appetizers, drinks and preparing a flawless selection of dishes for us 'foodies' to photograph and  indulge upon. Photographer Eric Mencher gave a nice talk covering some photography basics and Visit Philly and Philly Homegrown introduced myself to their efforts with FoodSpotting and interest in local blogger scene.
All in all everyone did an outstanding job of throwing a great meet-up and it was a pleasure to be able to attend. Even if I did have to immediately run off to buy a new washing machine to replace the one that decided bite the dust earlier that day.
To see some photos of the event, please check out the images at the bottom of the page.
An unrelated note to the above: if you would like to sneak this flank steak with peanut butter noodles on the table without any argument, hide the jar of peanut butter before your better half sees it.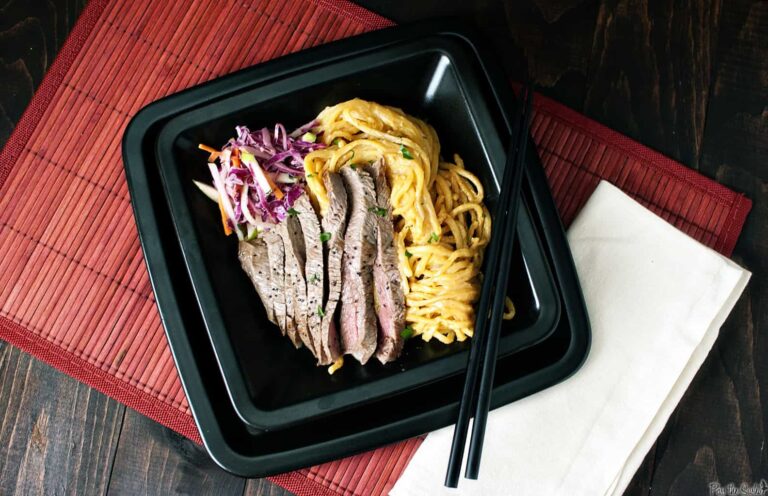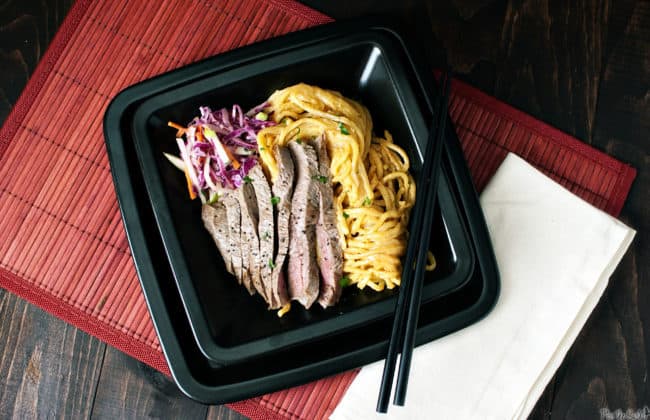 Quick Dinner Fixins: Flank Steak with Peanut Butter Noodles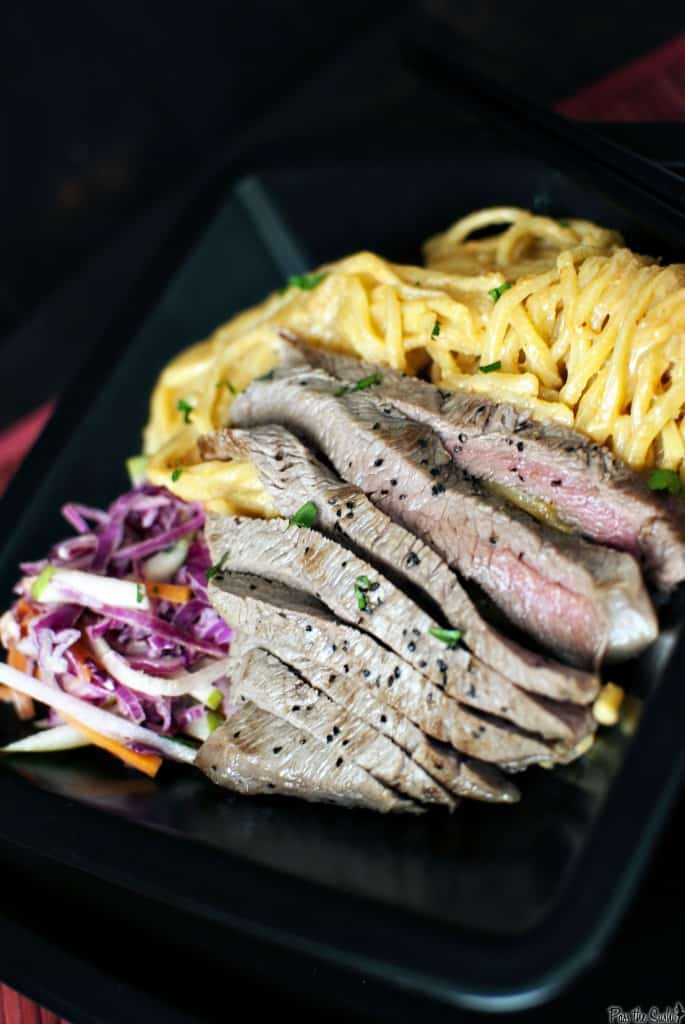 From America's Test Kitchen 30-Minute Suppers Spring 2011
Ingredients:
½ cup creamy peanut butter
½ cup coconut milk
¼ cup lime juice
3 tbs fish suace
3 medium garlic cloves, minced
4 teas Thai red curry paste
2 teas sugar
Salt and Pepper
1 (9 oz) package fresh Chinese egg noodles, rinsed
4 scallions, sliced thin on bias
1 flank steak (about 1 ½ lbs)
1 tbs vegetable oil
Preparation:
Bring 3 quarts of water to a boil in pot. Meanwhile, blend peanut butter, coconut milk, lime juice, fish sauce, garlic, curry paste, and sugar in blender until smooth.
Add 1 tbs salt and noodles to boiling water and cook until tender. Drain, run under cold water to cool, drain again. Toss noodles with ½ cup peanut butter sauce and scallions. Season with salt and pepper. Set aside.
Pat steak dry with paper towels and season with salt and pepper. Heat oil in large skillet over medium-high heat until just smoking. Cook steak until well browned, 3 to 6 minutes per side. Transfer to cutting board, tent with foil, and let rest for 5 minutes. Slice steak thin against grain. Transfer steak to platter. Serve with remaining peanut sauce.