Cinnamon Chai Cream Pie is the perfect holiday dessert! Rich cinnamon pudding sits on a hazelnut crust, with fluffy chai whipped cream on top. Delicious!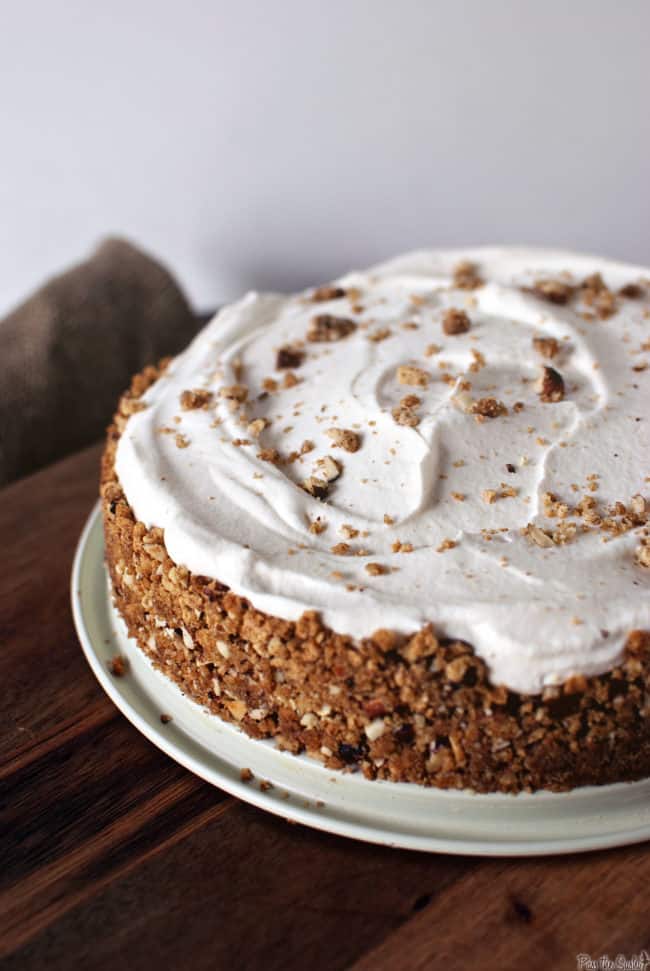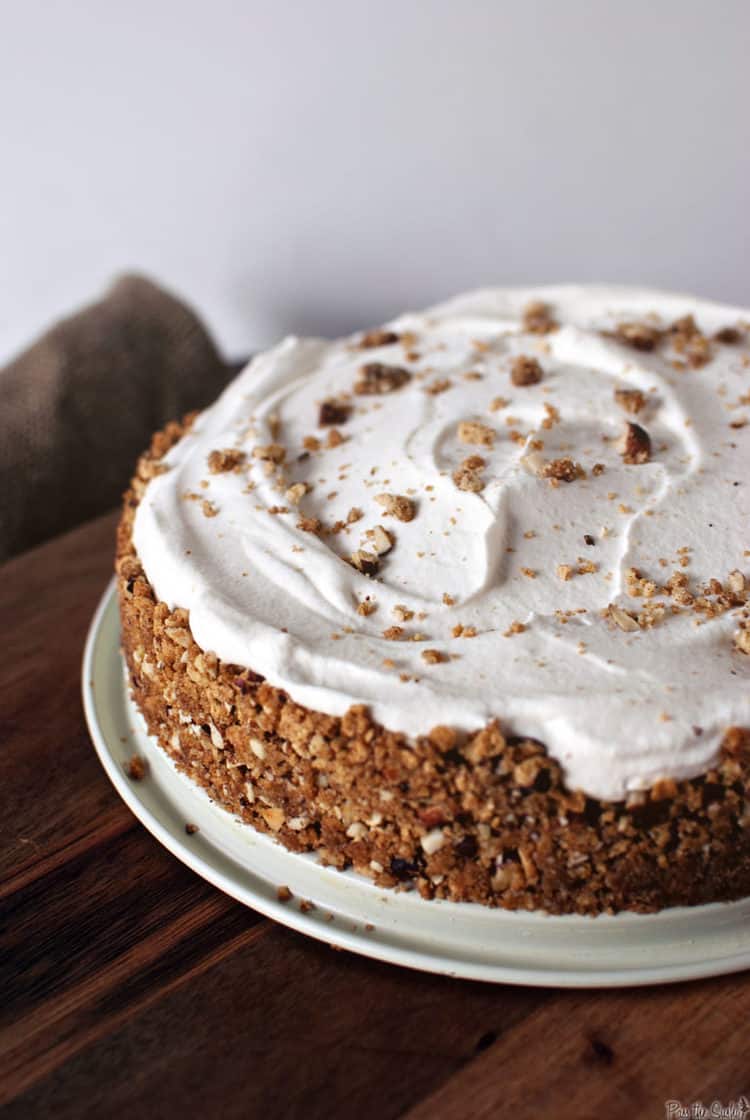 It's too early to utter the word holiday, to think about stocking stuffers, or heaven forbid, hum White Christmas in public (or on the internet) for fear of someone wiping out their make shift voodoo doll and lighting you on fire. There's something about the thought of "the holidays" before Black Friday that just sets some people off.
I can't blame them, seeing red and green decked aisles in August really puts a sour taste in my mouth. But, personally, I start thinking about the holidays as early as mid July. It's not that I want to skip down the aisles of those stores filling my cart with more holiday decorations.
Nope, its the little trinkets I find here and there that I know will make someone smile come Christmas morning. I don't tell anyone. I just sneak them in and hide them away.
But something changed in the air last week, and I found myself singing out load (in the privacy of my own home) to one or two new albums I had to add to my holiday collection as I started to day dream about mistletoe and perfect bows.
I wont add the holiday music to my MP3 player for a few more weeks – I promise. But for those of us who get into it – don't hate us for it. As long as I'm not shoving my jingle jangle down your throat, let me have my holiday mojo as long as I want it in my own home or car without fear of persecution.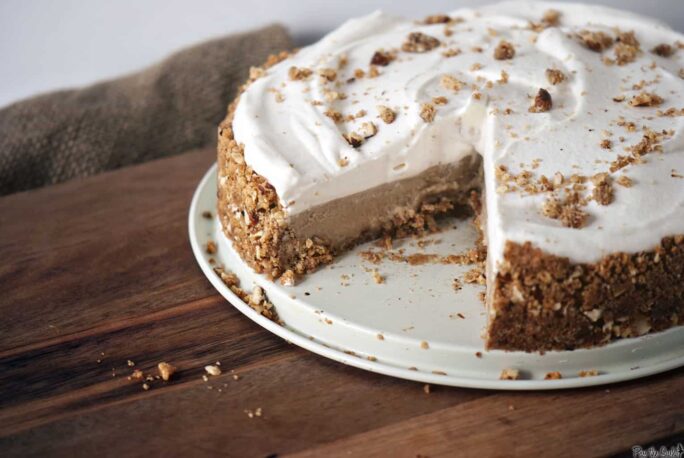 Now, what would the holidays (or maybe just a Thursday in November) be without cinnamon chai cream pie to get us through?