Black bean brownies are all of the rage, so I really thought I'd like them, but I didn't. 
They can't all be winners, right? As far as recipes go, this one was a failure for me.
And frankly, it would be unrealistic to assume everything that comes out of my kitchen is covered in awesomesauce. Truth be told, it's not. I spend time picking apart even the dishes I get the most compliments on. Jotting down my thoughts and notes in cookbooks, on scraps of paper or here on the computer on how to better the recipe the next time around. I burn chicken, experiment with foods that Handsome pushes around his plate trying to make disappear, and have on more than on occasion, watched all day for a dough never to rise. It's all about learning though – and that's why I keep coming back for more. I probably wouldn't have such a hard time consuming an expensive hobby if I didn't.
I spotted these black bean brownies on the food porn sites and penciled them into my list of things I wanted to try.
Black beans are a favorite of mine, and I love even more the idea of sneaking something somewhat healthy into a snack that Handsome may not even notice. Shh, don't tell him. Problem was, once these came out and cooled, I hated them. They weren't brownie-like in texture or taste. All I could taste was sodium. And not that, 'I just walked up and ran my tongue along a salt lick' kind of sodium. More like something that crept up on the back of your throat and just hung out there. I took another bite hoping I was just being too critical, but no. These were gross.
So, why post them then? Well, I figured what the hell, maybe someone has some tips or suggestions regarding this recipe that they could post. I'll try anything twice. 😉 The hostess of the blog that the recipe comes from loved them, and so did her family, so maybe I'm just weird.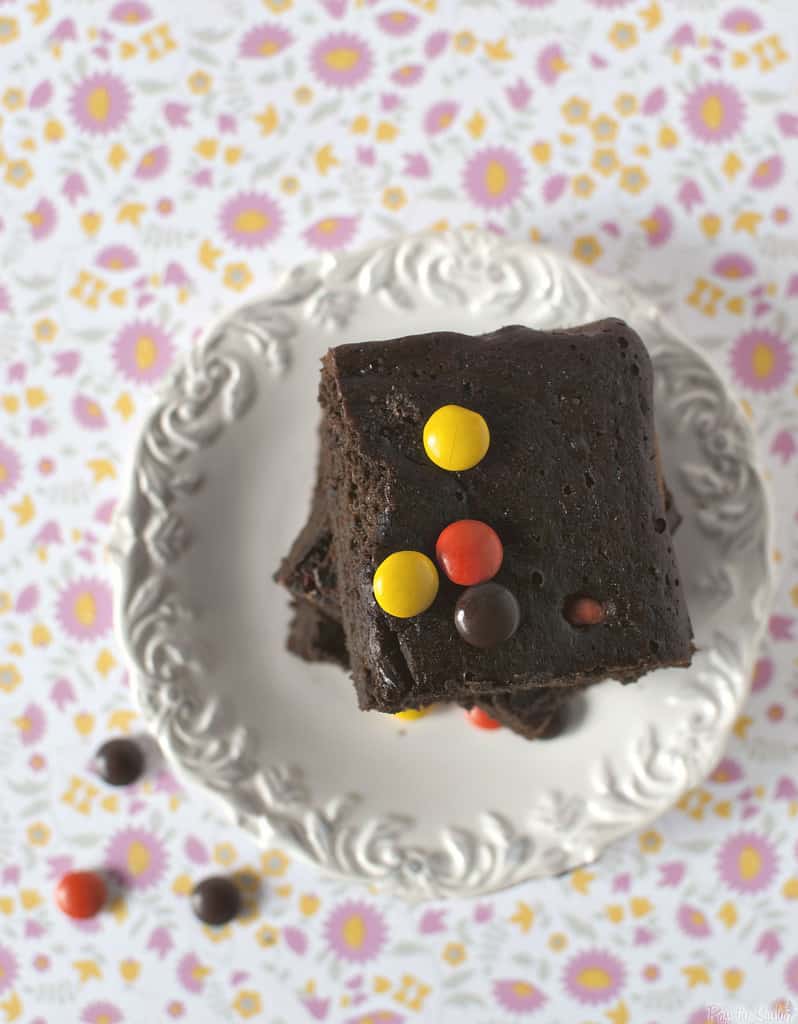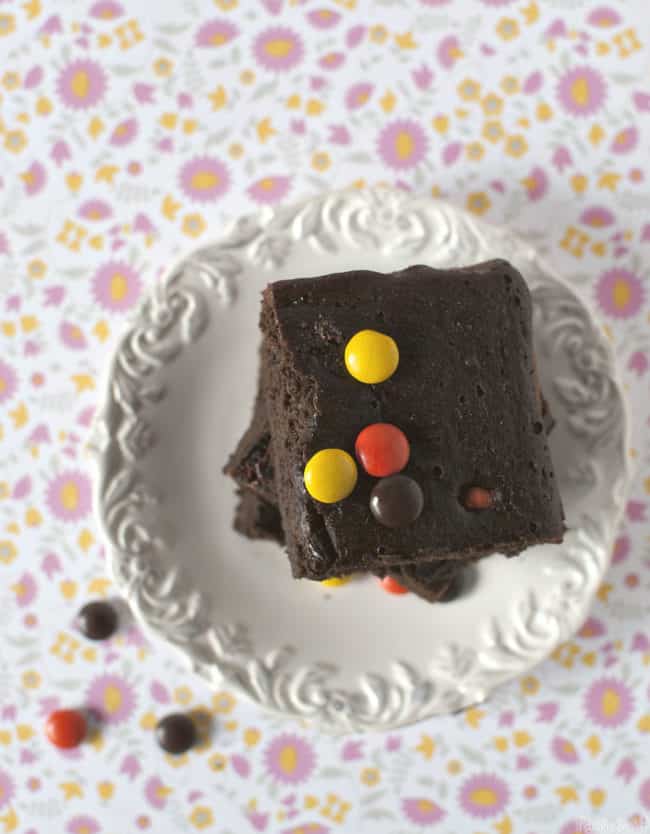 Black Bean Brownies
Discovered on Mmm is for Mommy Adapted from Allrecipes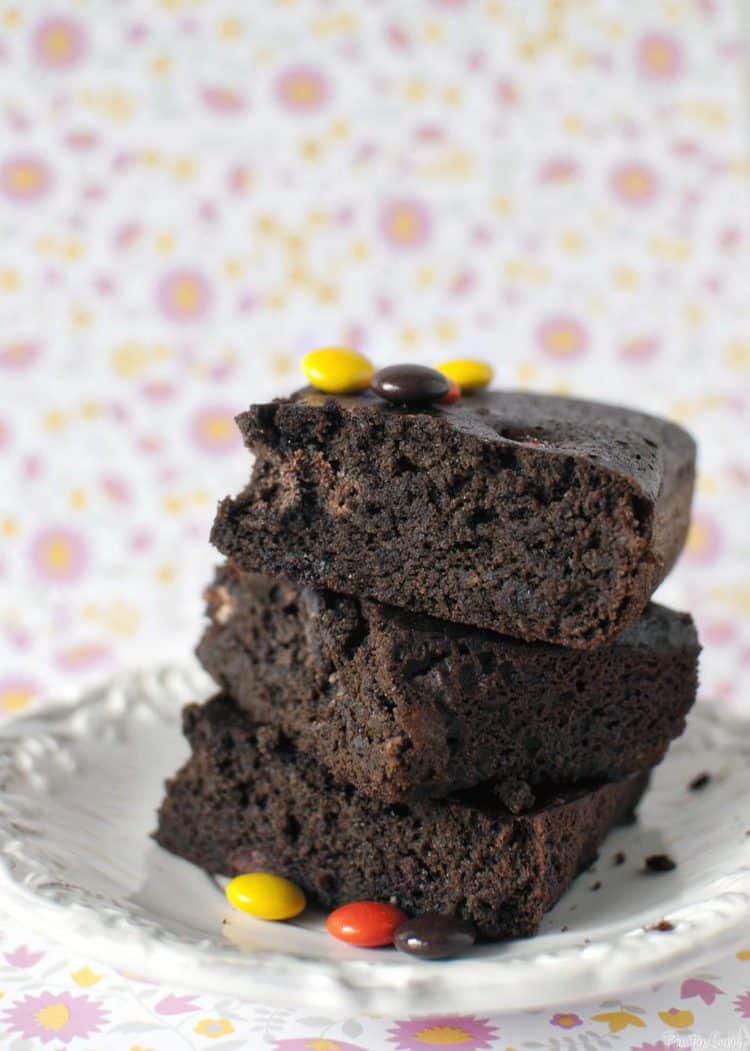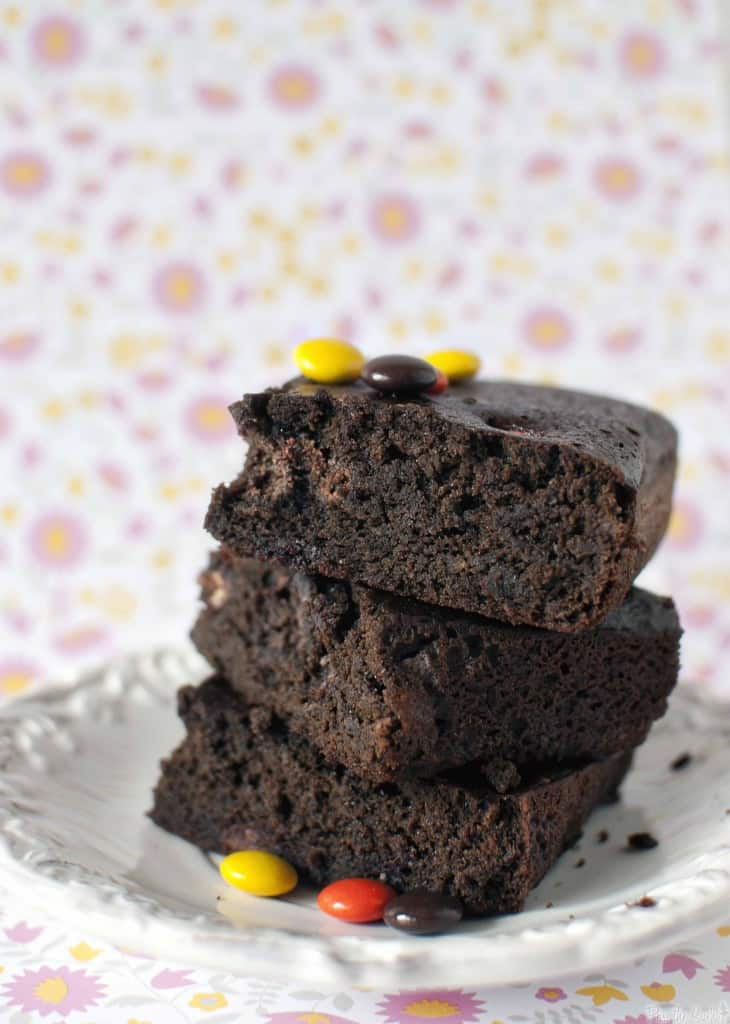 Ingredients:
1 19oz (540ml) can black beans
3 large eggs
3 tbsp vegetable or canola oil
1/4 cup cocoa powder
2/3 cup white sugar
1 tsp baking powder
1/4 tsp salt
1 tsp pure vanilla extract
1 tsp instant espresso
1/4 cup bittersweet chocolate chips (in my case Reese's Pieces)
Preparation:
Preheat oven to 350 degrees F. Grease an 8×8 baking dish.
Drain and rinse the beans very well. Place all ingredients, except for chocolate chips, into blender and blitz until combined.
Pour batter into prepared pan and sprinkle with chips.
Bake for 30 minutes or until the top is dry and the sides pull away from the edges.
Ok, now please tell me where I went wrong. Nothing breaks a girls heart like throwing away an entire tray of brownies.