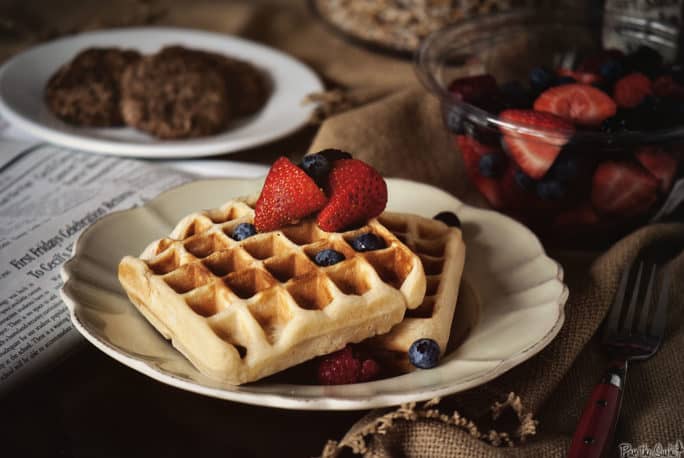 Earlier this summer I pulled/torn/hurt/something my groin. Not fun. I don't recommend trying it because, although it sounds funny, your groin is this mass of interconnected core muscles that you use for everything. So, finally, after 8 weeks of a slow improvement and no running, I started seeing a chiropractor to maybe help. Sure, a chiropractor is not going to heal a torn muscle, I know that. But, as this is my first time seeing a chiropractor for anything, I can kind of say they are the boom shiznit. She pops, cracks, pulls, and stretches me.
What makes this story funny, is still that it's a groin injury. So, I am forced to lay on a table with a lack of humility while someone pokes and prods asking if this or that hurts. It has resulted in some magic pulse treatments boarding on delicate boundaries. And this last week, I got to do some funky yoga poses in hoochie mama shorts (because its easier to use the stem machine) on the floor of the doctors office (imagine you are a tiny froggie). A move I have to repeat at home for my boyfriends bemusement. All dignity abandoned at the front door.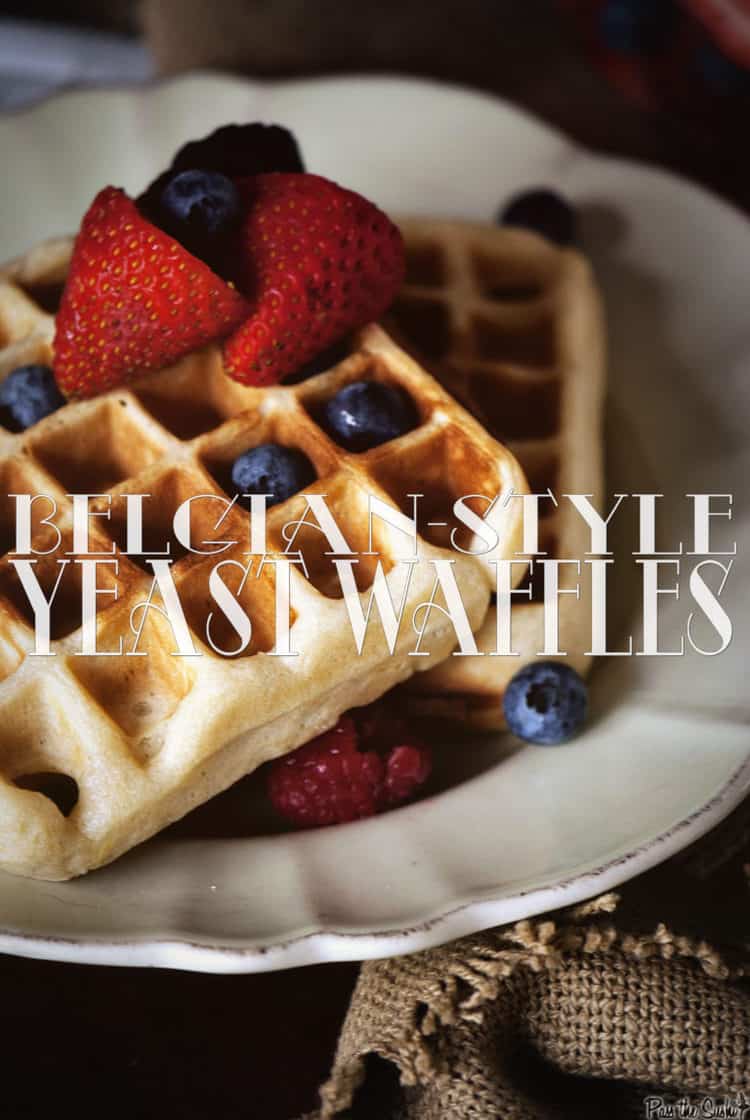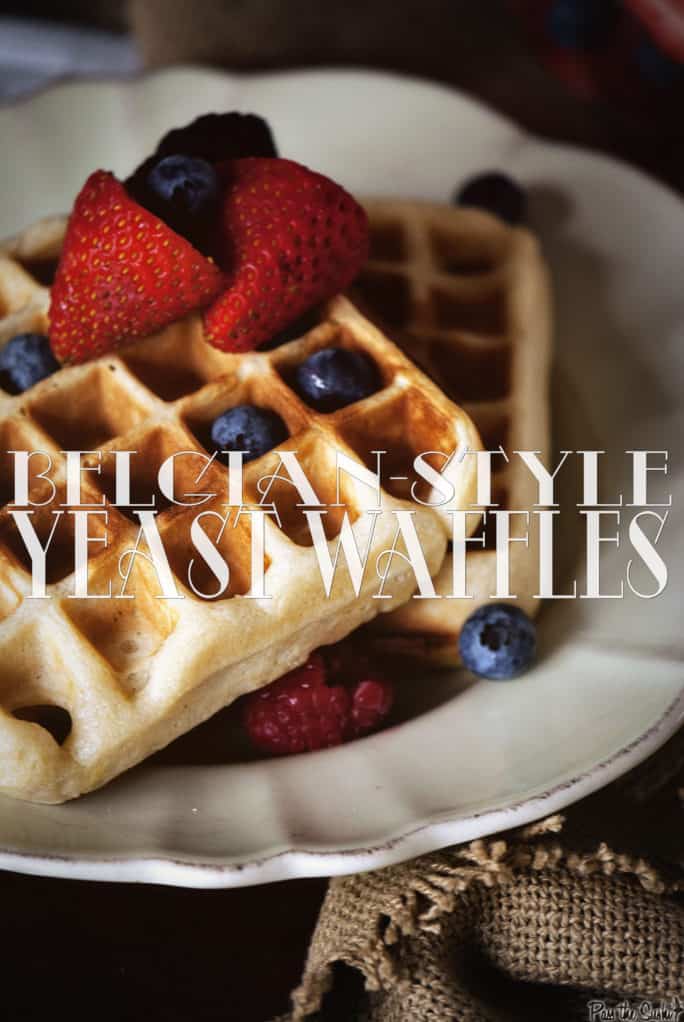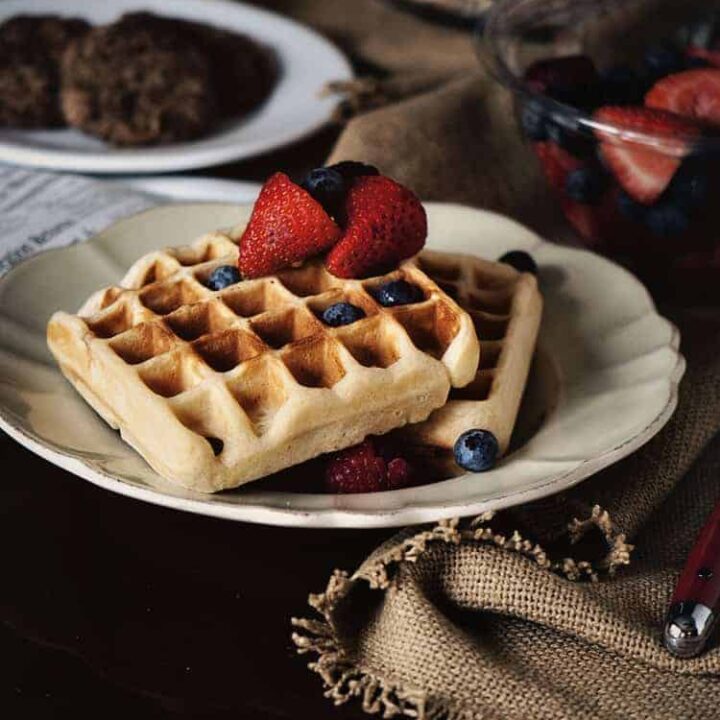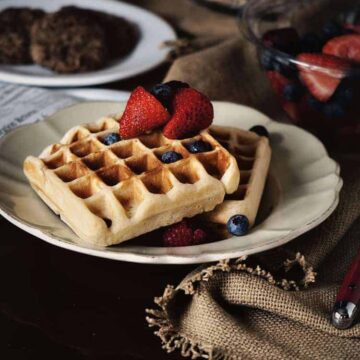 Ingredients
1 1/2

cups

lukewarm milk

6

tbs

butter

2 to 3

tbs

maple syrup

3/4

teas salt

1

teas vanilla extract

2

large eggs

2

cups

flour

1 1/2

teas active yeast
Instructions
In a small saucepan over low heat, stir the butter with the milk until just melted. Remove from heat and stir in the yeast do dissolve, milk should be warm to the touch, but not scalding. Let sit for 10 minutes.

In a large bowl, combine all of the ingredients and stir until combined. Don't worry about it being smooth and perfect, a few lumps are totally ok.

Cover with plastic wrap and let rest for at least 1 hour. Mixture will grow and begin to bubble. *At this point you can refrigerate the batter overnight.

When ready to cook, preheat your waffle iron. Spray with cooking spray and pour batter into iron. Be cautious not to over fill like I do every. single. time. Cook until waffle is golden brown and cooked through.

Serve immediately.
Notes
Nutritional informations provided as a courtesy and is only an approximatation. Values will changes based on ingredients used.
⭐ Tried this recipe? Rate it ⭐
Help out the next person and give it a star rating below!