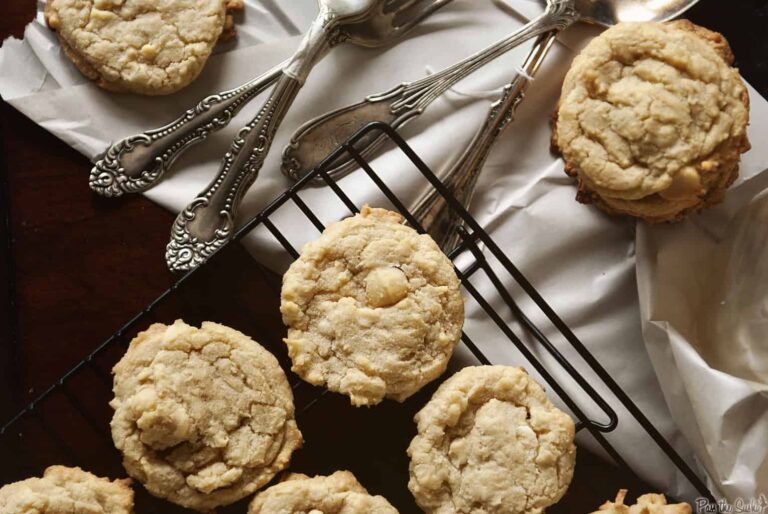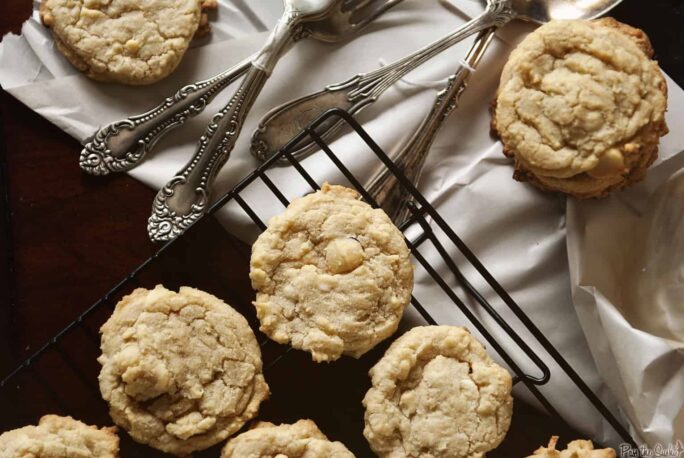 Let's talk about that summer that I gained 10 pounds. This summer. 
And learned looking at the scale wasn't the most important thing in the world. 
I'm 5'2″ – 5'3″, 27, and let me tell you, ten pounds is a big deal. A huge deal. I'm not sure I will ever reach a point when ten pounds won't be a big deal. I know men who can drop or gain that from week to week and not sacrifice a single beer over the stress of it. I hate to say it's a girl thing, but let me tell you, I stress about it. I was finally in a place where I was happy with my weight. In my late teens, early 20's, I did that whole 'freshmen 15' thing (which is really just bad eating habits) and had finally worked my way though that and was happy with myself. A good diet of home cooked meals, skipping that case of soda a week, and a job that wasn't making my hair fall out really helped to even out my weight. I was OK with the number on the scale. This summer that changed, and I became obsessed with weighing myself.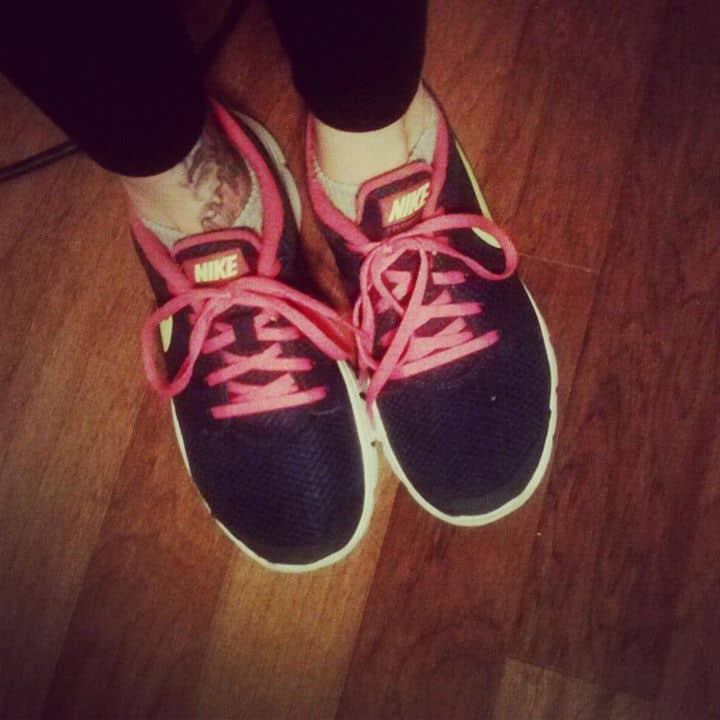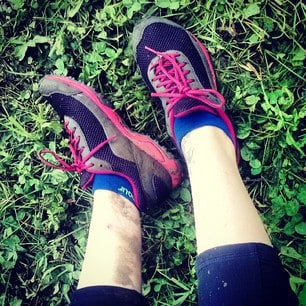 A while ago, my boyfriend and I started mountain biking. It quickly spiraled into a lifestyle and I am now more active than ever. I picked up running in the early spring and spent this summer actually using my vacation days to mountain bike, run, race, and road ride. It was possibly the most active summer of my life. (I'm not counting those childhood summers where you could run in circles for like 6 hours before passing out, eat a peanut butter sandwich and go out and do it all over again).
But, at the end of every night when I stepped on that scale, my heart sank a little. It was going the wrong way. I was sweating my ass off, working harder than I ever knew I could, and that hateful little dial was creeping up. I felt guilty every time I had a meal.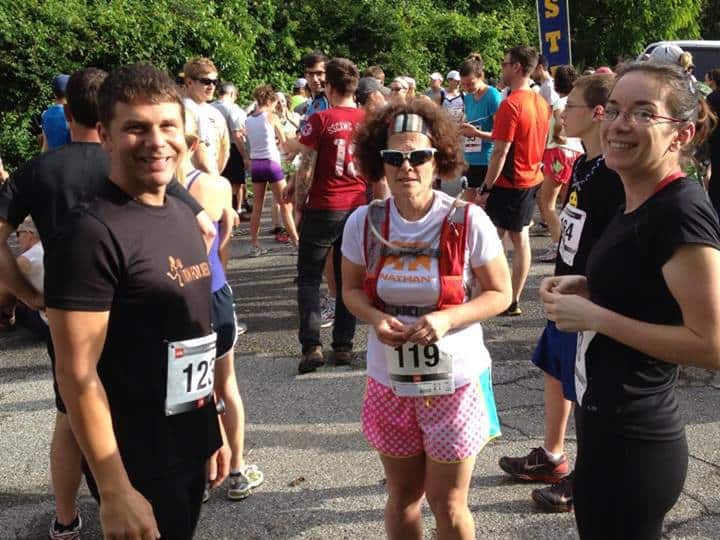 Quite possibly the most unflattering photo of myself I will ever post. It was like early. And I was tired. And sorry, I don't do my makeup to go run 7 miles. 
This summer I have gained t.e.n. pounds.
I was crushed. How could it be? How could I go from a lifestyle that couldn't even run a block, doing nothing, to being able to bike for 5 hours and gain ten pounds. I was convinced I was a fatty. It was horrible.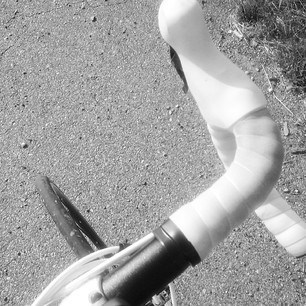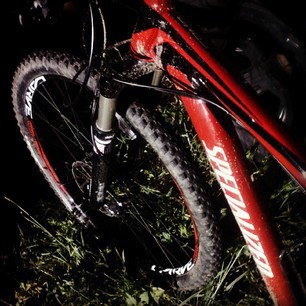 But it wasn't. That little number can be so misleading. Those charts can be so misleading. I met other girls, taller girls, skinnier girls, and they talked about what they weighed and it was shocking to me. Fit healthy attractive women weighed in at numbers I couldn't believe. At first I thought the scale was just broken, clearly I weighed much more than them! But then I realized, I was just
worrying too much about that number.
Because those rock solid bodies with curves and comfy tummies were healthy women – and they will crush your soul in a race. They are
healthy
women.
I was taught that a lower weight was prettier. That getting it lower and lower was the goal. I wanted that badly. And I was so wrong.
Now I have solid legs and I can feel the difference. I can see the difference. I am strong. I am healthy. And I won't be held back because that scale says otherwise.
If you are happy and healthy, who cares what that number says. Confidence is sexy. Own it. 
This post isn't about being skinny or fat. It's not a slight at naturally thin women or rockin curvy ladies. This is a post about being comfortable in your own skin.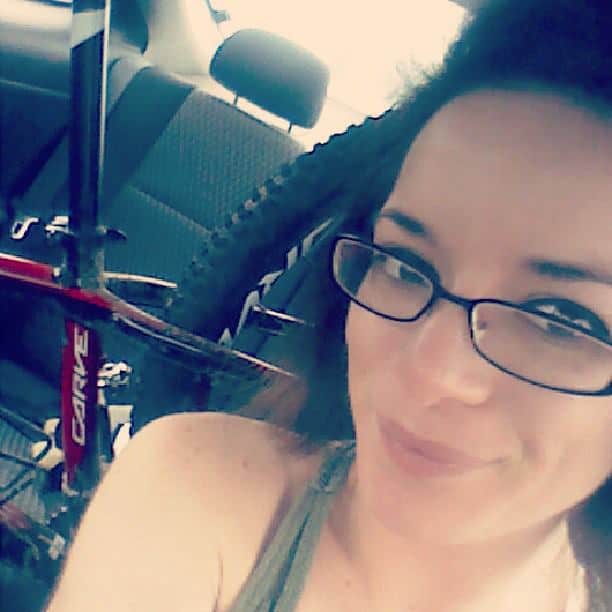 Now go eat a cookie.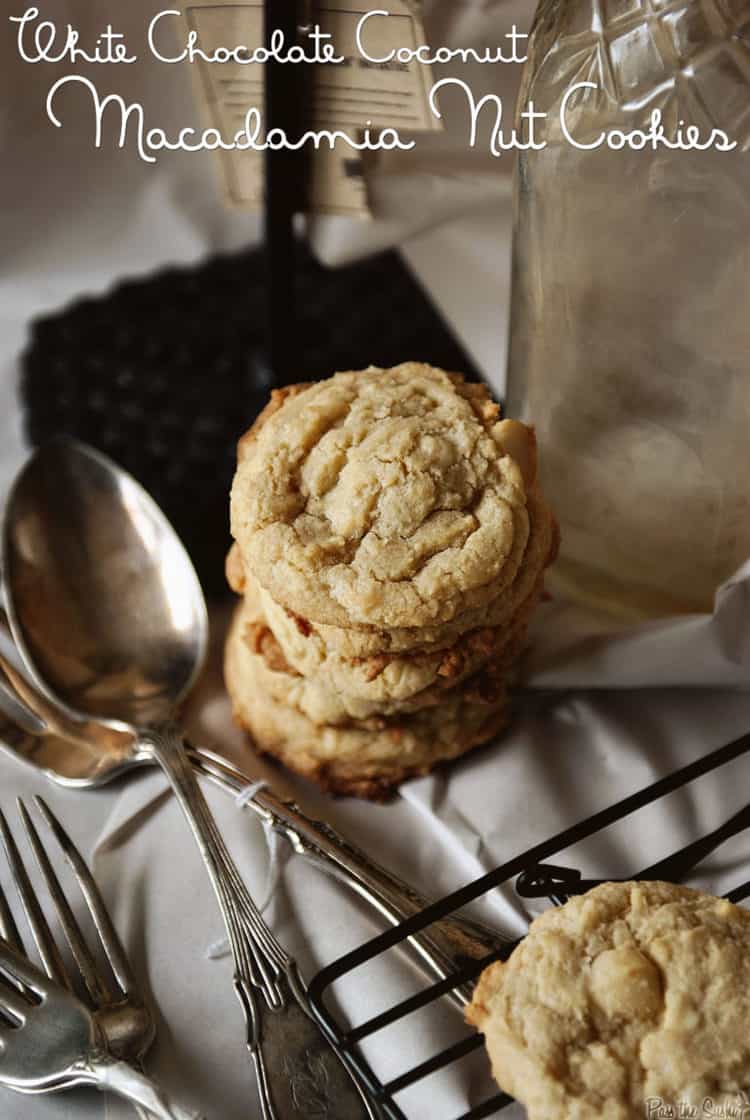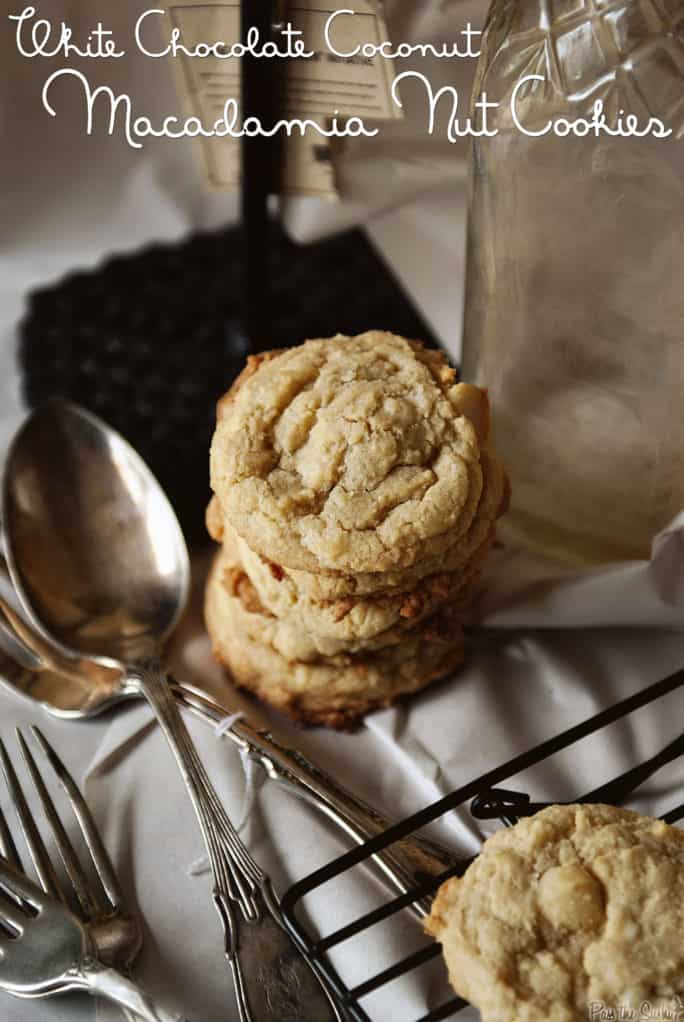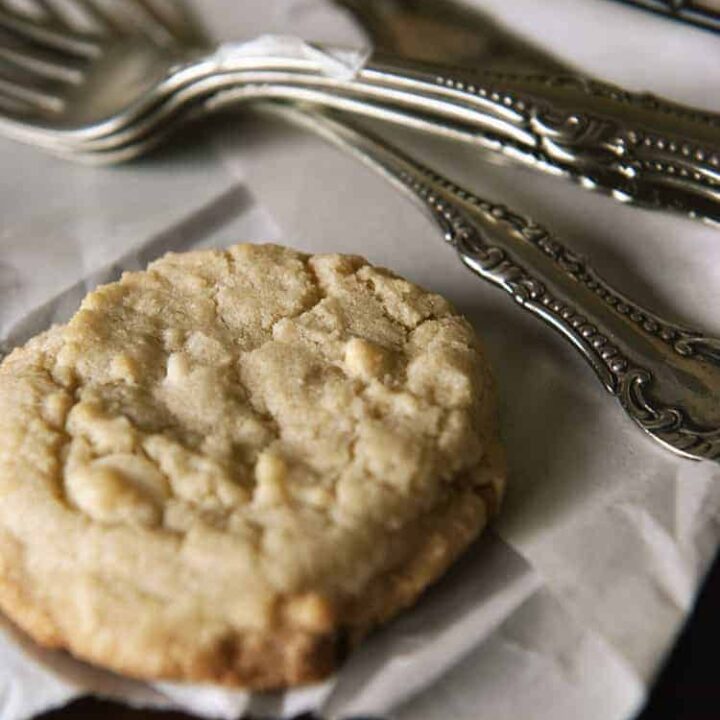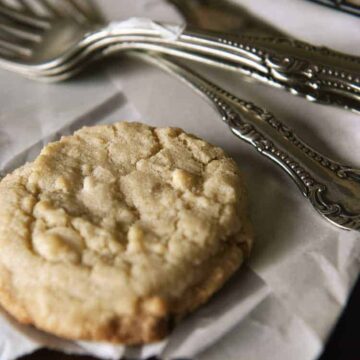 Ingredients
2

sticks unsalted butter

-

softened

1 1/2

cups

sugar

1

cup

packed brown sugar

2

large eggs

1 1/2

teas vanilla extract

3

cups

flour

1/2

teas baking soda

1

teas salt

1

cup

sweetened coconut flakes

1 1/2

cup

white chocolate chips

1 1/2

cups

macadamia nuts

-

chopped
Instructions
Preheat the oven to 350 degrees F. Line 2 baking sheets with parchment paper. Set aside.

Whisk together the flour, baking soda, and salt. Set aside.

In the bowl of your stand mixer fitted with the paddle attachment, cream the butter, sugar, and brown sugar about 3 minutes. Scrape down the sides. Add the eggs, one at a time and mix until combined, scraping the sides as needed. Add in the vanilla and mix 30 seconds longer. Gradually stir in the flour mixture.

Add the coconut flakes, white chocolate chips, and macadamia nuts. Mix until just combined.

Using a small ice cream scoop, or tablespoon, drop portions of dough onto prepared baking sheets with a little breathing room to expand while baking, about 2? apart. Bake for 10 – 12 minutes, until golden brown.

Cool on a wire rack and serve.
Nutritional informations provided as a courtesy and is only an approximatation. Values will changes based on ingredients used.
⭐ Tried this recipe? Rate it ⭐
Help out the next person and give it a star rating below!