Homemade bakery fresh bagels are the perfect food to wake up to on a weekend morning. A crunchy crust outside and tender inside, this recipe makes bakery fresh bagel perfection.
Ever get a bug up your booty and want to wipe the slate clean? That's where I am. I want to box everything up in the house, drag it into the front yard, clean top to bottom and only bring back the essentials.
Blame it on the women who put my through my teens, but I can't take a mess, clutter, or a single dish in the kitchen sink at night. Ha, I sound like everything I made fun of during those rough years.
The thinking behind it all is that you may never have much, but you should never be embarrassed of what you have. It starts with a little stain in the bathroom sink that keeps catching your eye and ends with you up to your knees in Comet, staring at a sparkly fresh bathroom before you can help it. Bet you can guess what I did this morning. I'm not alone right?
So, let me be weird and anal about my cleaning habits, while you enjoy the bakery fresh bagels recipe.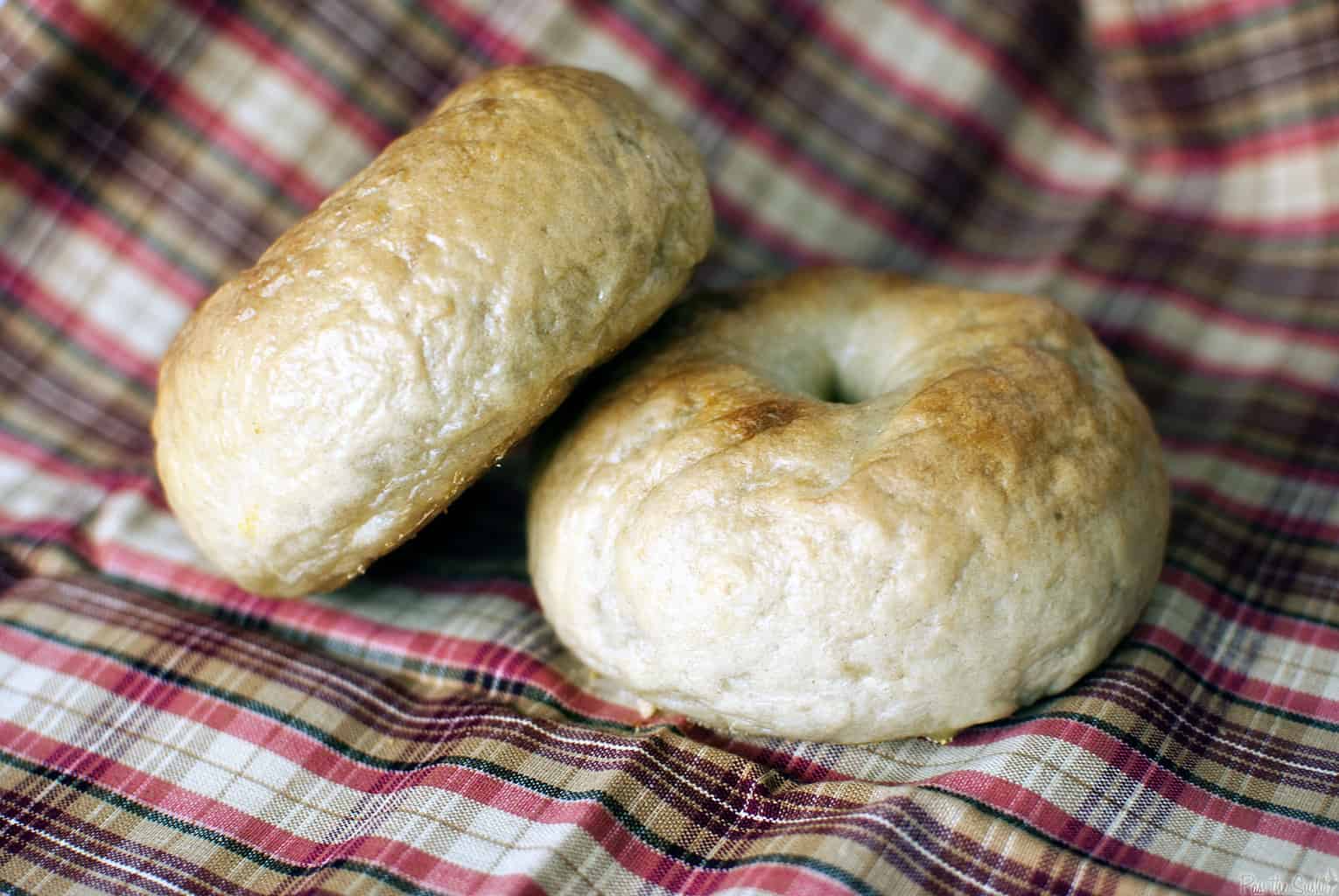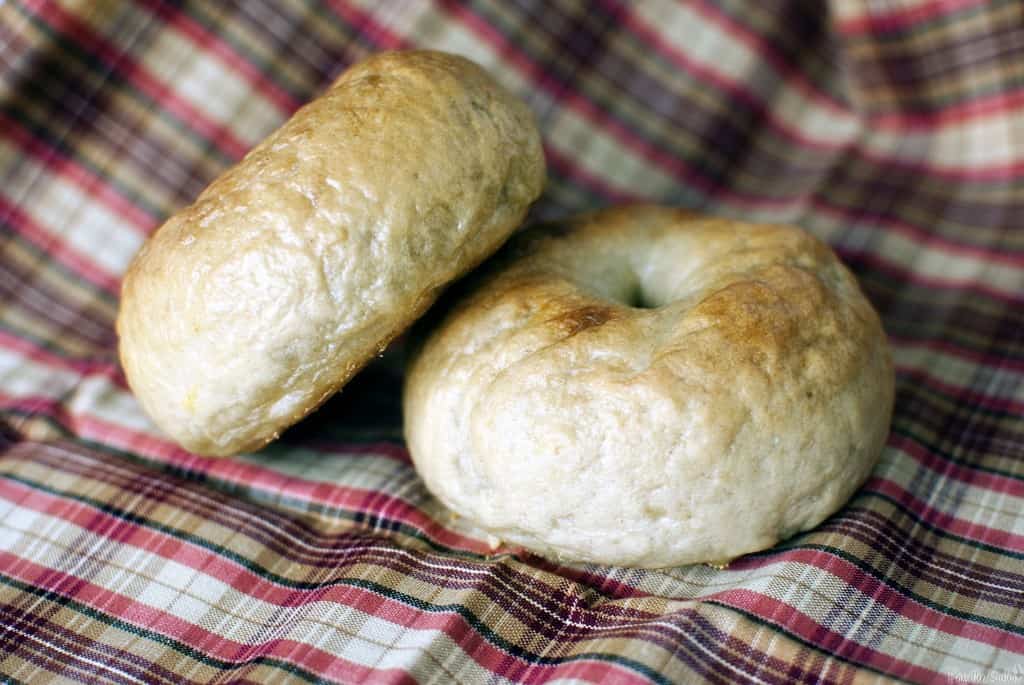 Bakery Fresh Bagels
Discovered on Wilde in the Kitchen; Adapted from The Bread Bakers Apprentice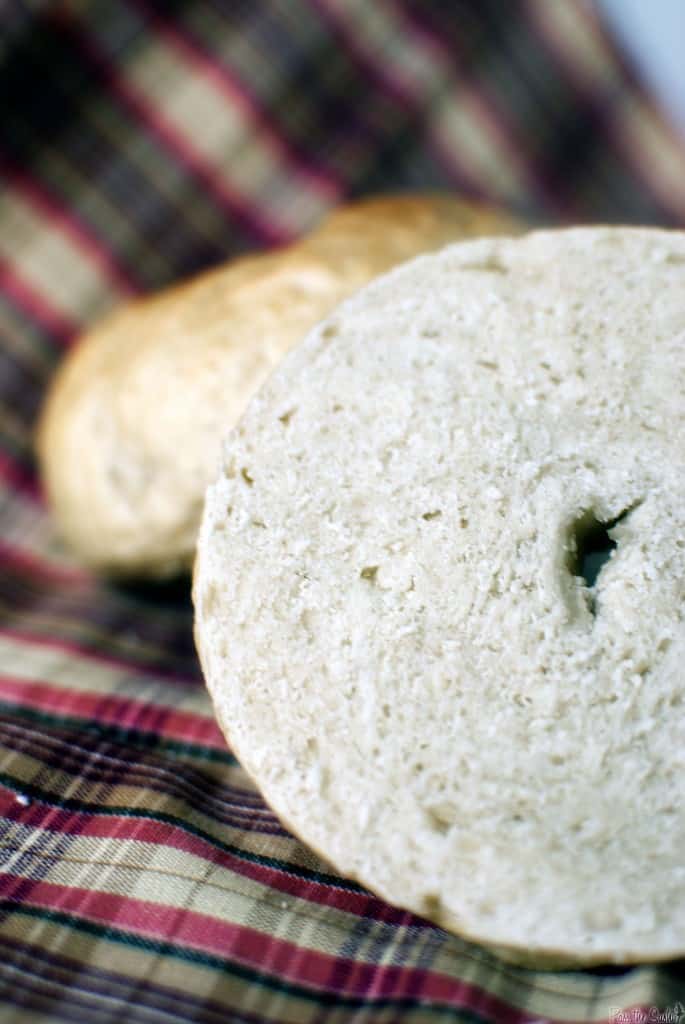 Ingredients:
½ teaspoon yeast
 cups bread flour
1 ¼ cups water
¼ teas yeast
1 ¾ cup plus 2 tbsp bread flour
1 1/3 teas salt
½ tbsp brown sugar
1 tbsp baking soda
Cornmeal
Preparation:
Make the sponge by combining 1/2 teas yeast, water and flour. Mix with a spoon and cover with plastic wrap. Allow to rise for 2 hours.
Add remaining 1/4 teas yeast, 1 ½ cups flour, salt and brown sugar. Stir (or mix with dough hook in stand mixer) until everything comes together. Add remaining flour until the dough becomes stiff. Knead by hand for ten minutes. The dough will be pretty stiff, but smooth and moldable.
Split dough into 6-4/5 ounce pieces. Form into balls and cover lightly in plastic wrap. Allow the dough to rest for 20 minutes. Next, poke a hole in the middle of each ball and run it around your fingers to widen the hole to about 2 inches.
Cover a baking sheet with parchment and lightly coat with spray oil. Place bagels 2-inches apart on prepared baking sheet. Recover bagels with plastic wrap and let sit for 20 minutes.
Fill a bowl with water and drop one bagel in. If it floats, dry off the bagel and place the covered bagels in the fridge overnight. If it doesn't float, let stand for another 20 minutes and test again. Continue allowing the bagels to sit until they float.
Cover a baking sheet with parchment paper and lightly spray with cooking oil. Sprinkle on a thin layer of cornmeal. Heat oven to 500 F and bring a large pot of water to a boil. Add baking soda to boiling water and stir. Boil bagels for 2 minutes per side. Place boiled bagels on parchment-lined baking sheet.
Bake for 5 minutes. Rotate pan 180 degrees and reduce heat to 450 F. Remove from oven and allow to cool on a wire rack for at least 15 minutes before trying to eat.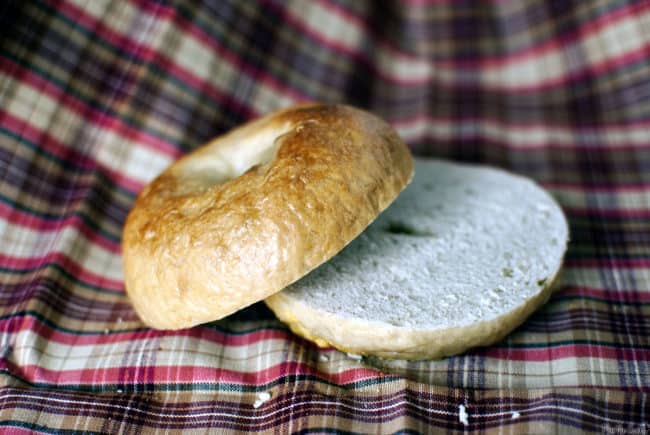 This was my first attempt at making bagels. Now I'm rather excited about the whole process and can't wait to experiment with more flavor combos.