If you had told me a year ago that I would be mountain biking upwards of 20 miles in a weekend, over rocks, roots and the occasional fallen log, I would have laughed and changed the conversation. I didn't know then that some crazy people actually clip their feet into tiny metal petals - yes, locking your feet into the bike - and if I did, I certainly would never clip my own shoes in. I had no idea that bunnies, squirrels, and groundhogs would dart widely in front of mountain bikes just like cars like tiny suicidal madmen. And oh yeah, I mocked the tight silly spandex outfits that I saw riding by.... Little did I know that I would be the spandex clad maniac with my tiny little shoes locked into deadly metal clips hiking the bikes out onto trails dodging rodents several nights a week. Little did I know I would love it.
But let me let you in on a little secret, I suck at mountain biking. I'm getting better, but I've got a long way to go yet. I know, I'm not supposed to come on here and tell you that I stink at mountain biking, that I crashed into a log today and went sideways off the bike into the rest of it... Or that I fell right over for no reason on flat ground into a giant pile of overgrown weeds. I'm not supposed to say things like that. But I want you to know that that's the way it is.
I know how to cope with failures in the kitchen, and let me tell you, there are quite a few. The other day I screwed up baked beans... Seriously. Baked. Beans. A full pound of navy beans and bacon went into the trash. I shed a tear and went out and bought more beans. That's how I deal in the kitchen. I start over again and do it until it's right. I'm still learning how to cope with the bike.
On the bike, I dust myself off and ride on. I don't want a pity party, I just want you guys to know that we all suck from time to time and that's 100% ok. I keep going back out there; keep trying.

Baked Bars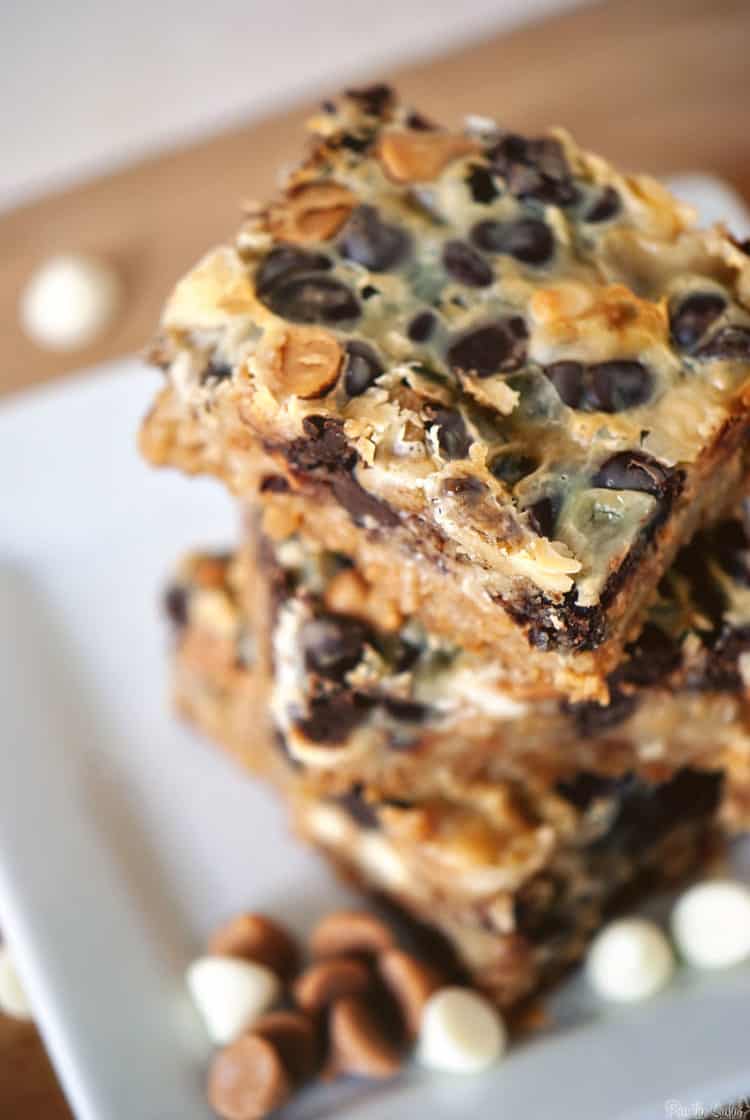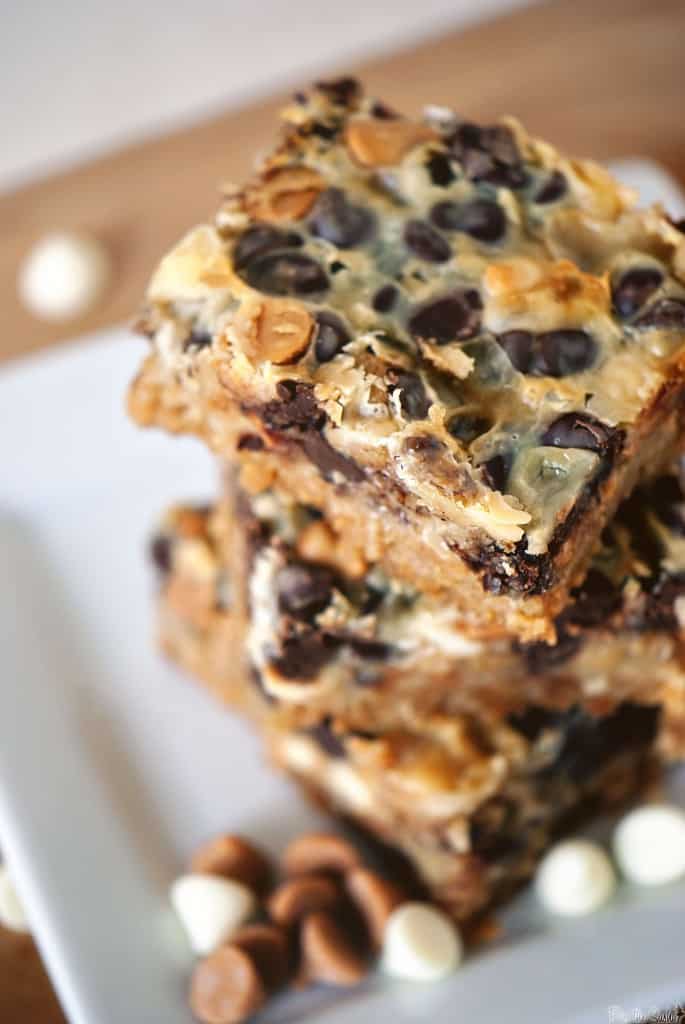 from Baked
Ingredients:
For the crust:
2 cups shredded sweetened coconut
2 ½ cups finely ground graham cracker crumbs
1 cup unsalted butter, melted
For the filling:
1 ⅓ cups walnuts, toasted and chopped
1 ½ cups semisweet chocolate chips
¾ cup white chocolate chips
¾ cup butterscotch chips
3 ¼ cups (26oz) sweetened condensed milk
Preparation:
Preheat the oven to 300 degrees F. Grease a 9 x 13inch baking dish.
Line a baking sheet with parchment paper and sprinkle coconut evenly over it. Bake for 7 - 10 minutes, toss, and bake for an additional 3 minutes. Let cool 3 minutes before trying to handle.
Toss the graham cracker crumbs with the toasted coconut in a large bowl. Add the butter. Using your hands, combine the mixture and turn it out onto the prepared baking dish. Press the crust into an even layer on the bottom and up the sides. Refrigerate crust for 15 minutes.
Remove crust from refrigerator and bake for 10 minutes, or until golden brown. Transfer to a wire rack to cool completely.
Increase the oven temperature to 325 degrees F.
Sprinkle the nuts over the cooled graham cracker crust. Sprinkle chocolate chips, white chocolate chips and butterscotch chips on next. Evenly pour the sweetened condensed milk over the filling. Gently shake and tap pan to make sure the sweetened condensed milk is even.
Bake for 30 - 40 minutes, rotating the pan every 10 minutes, until golden brown and bubbly. Transfer to a wire rack to cool completely before cutting into squares and serving.