Double chocolate loaf cake can be a snack or a dessert, and it's definitely a chocolate lover's dream cake. Eat it as is, with ice cream, or slathered with peanut butter cream cheese spread!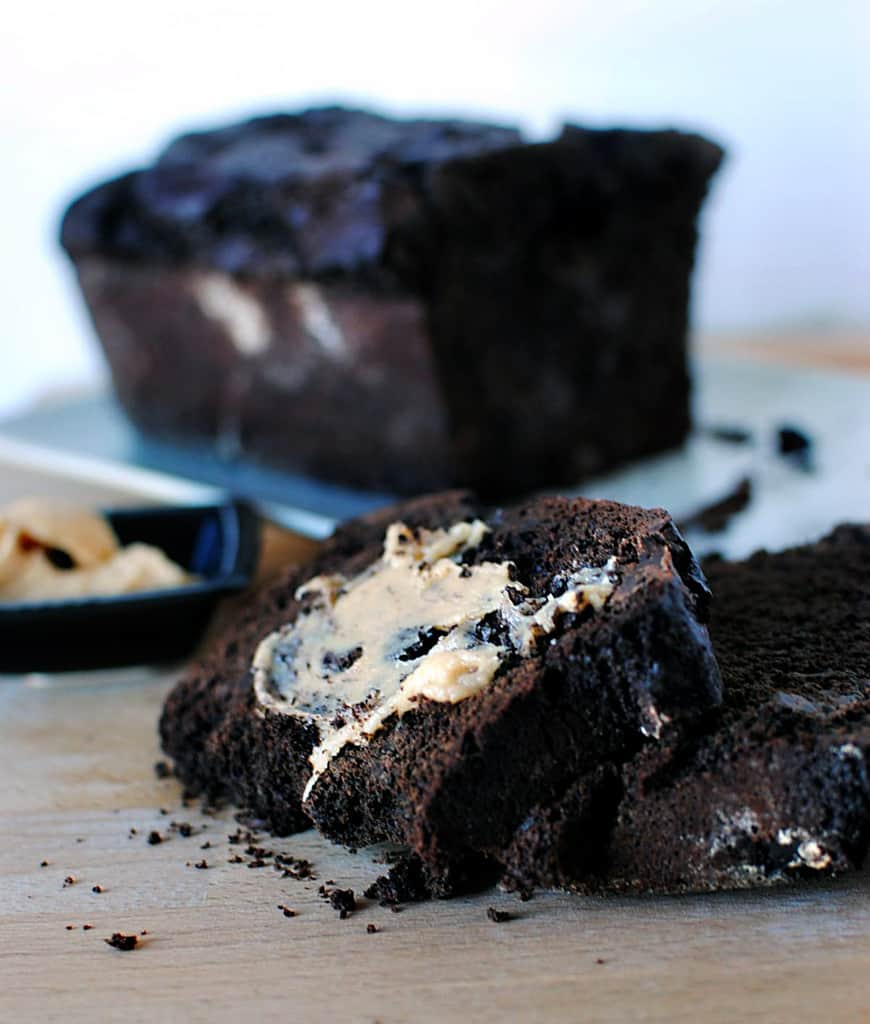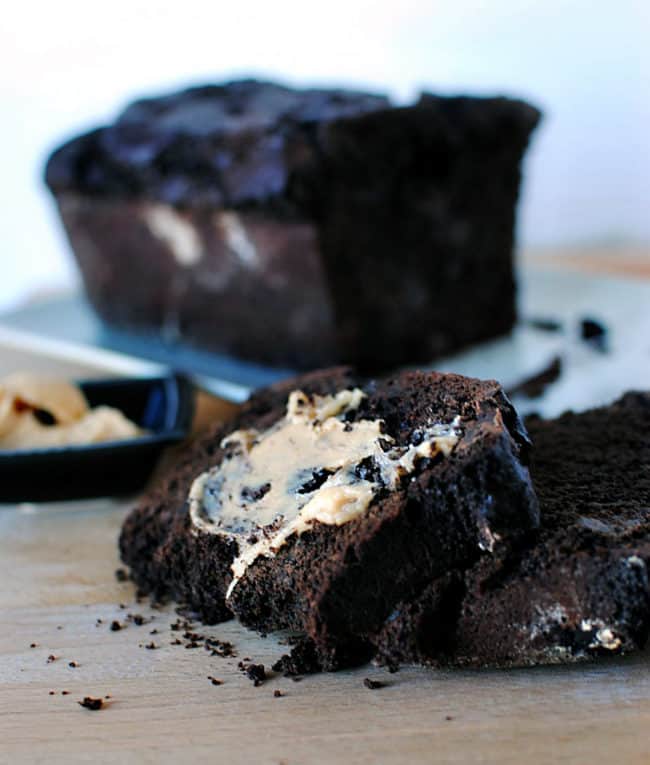 Woot woot! Runs with Spatulas awarded me with the Stylish Blogger Award.
The Rules:
Thank them, make a post, and put a link back to the person/s who gave the award.
Share 7 things about myself.
Pass the award to 10 recently discovered great bloggers.
Contact these bloggers and personally tell them about the award.
Why is it we always are super cool in our heads until we actually have to
say something and then we can think of nothing?
Yeah, about those 7 things about myself...
I just relived like 5 movies from when I was a kid while watching  Highlander with my BF. Mortal Kombat!
I'm a clean freak - apparently something brought about when your boyfriend is simply not.
I love to sing out loud as often as I can. Someday I'll be the next American Idol, but not one on a TV show because I'd cry with how mean they are to everyone.
In person, I'm a total smart ass. I'm trying to find a way to work that into this blog, but I don't think people understand sarcasm as much via the interwebs.
If I had money I would donate tons of it to charities but spoil myself with a new wardrobe that fits my personality more. Currently I'm too cheap to have style. However, not cheap enough to cut back on my shoe collection.
Every time I grow my hair out, I just want to chop it off again. Vicious cycle I know.
I currently owe the BF over 7 million dollars for bribes I haven't paid up on. Someday he's getting a shiny check. And it will bounce.
Now its time to spread the love to 10 other bloggers who rock.
Greats Eats with Pete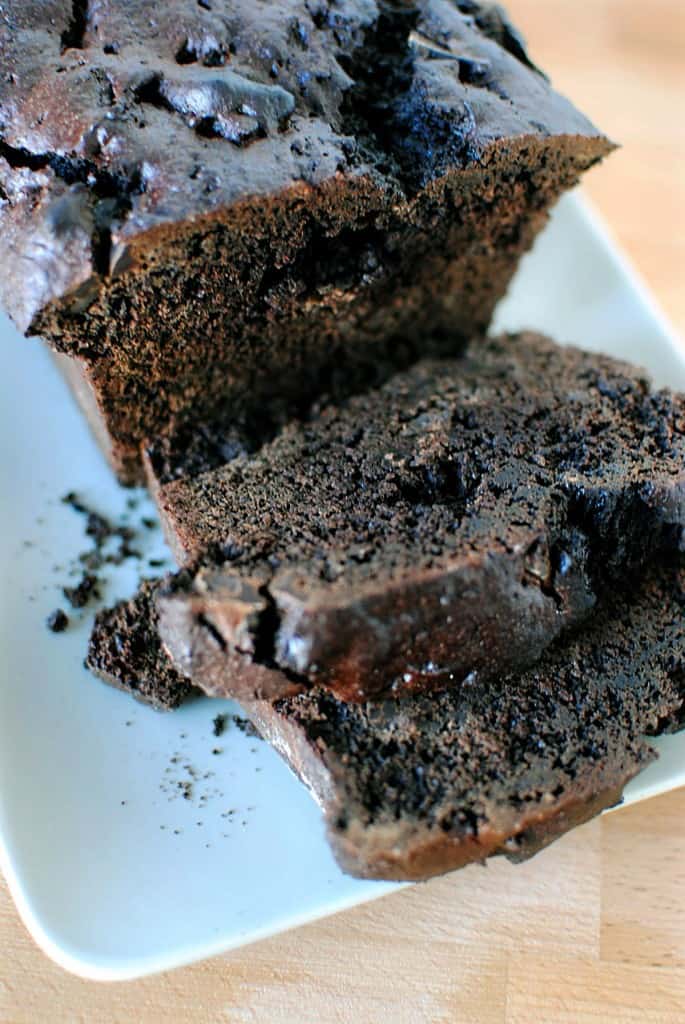 Double Chocolate Loaf Cake with Peanut Butter Cream Cheese Spread
from Baked Explorations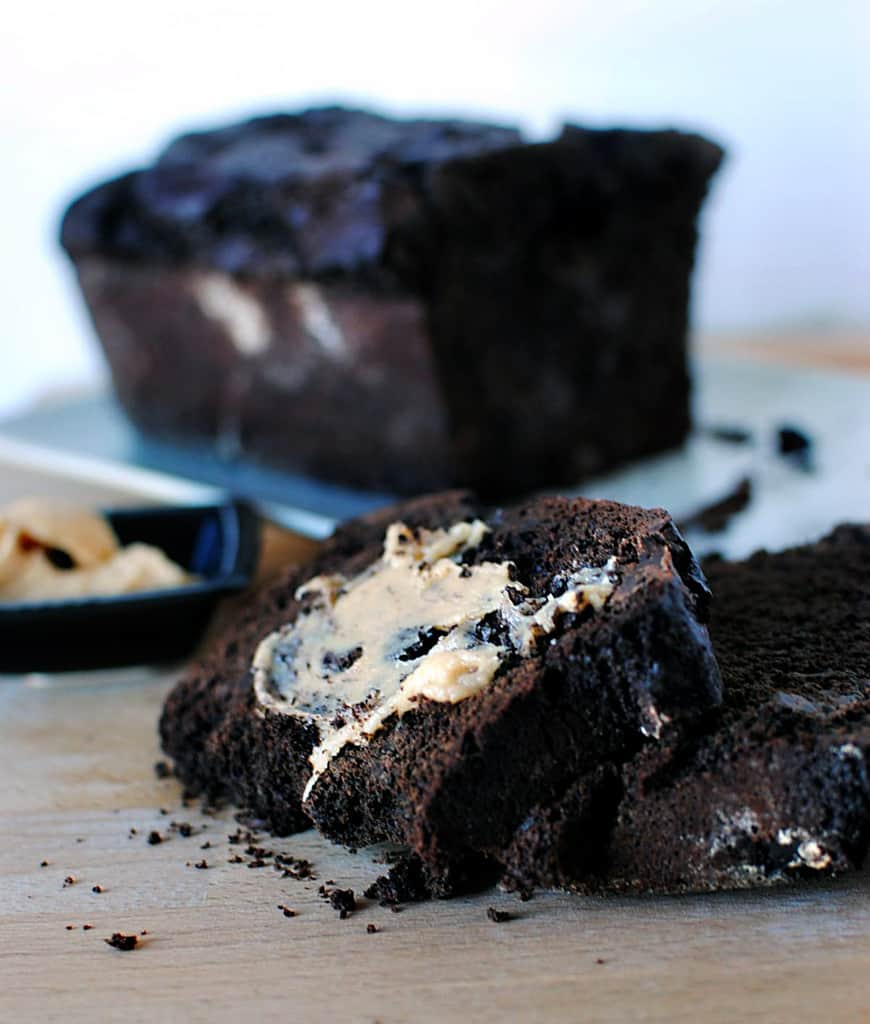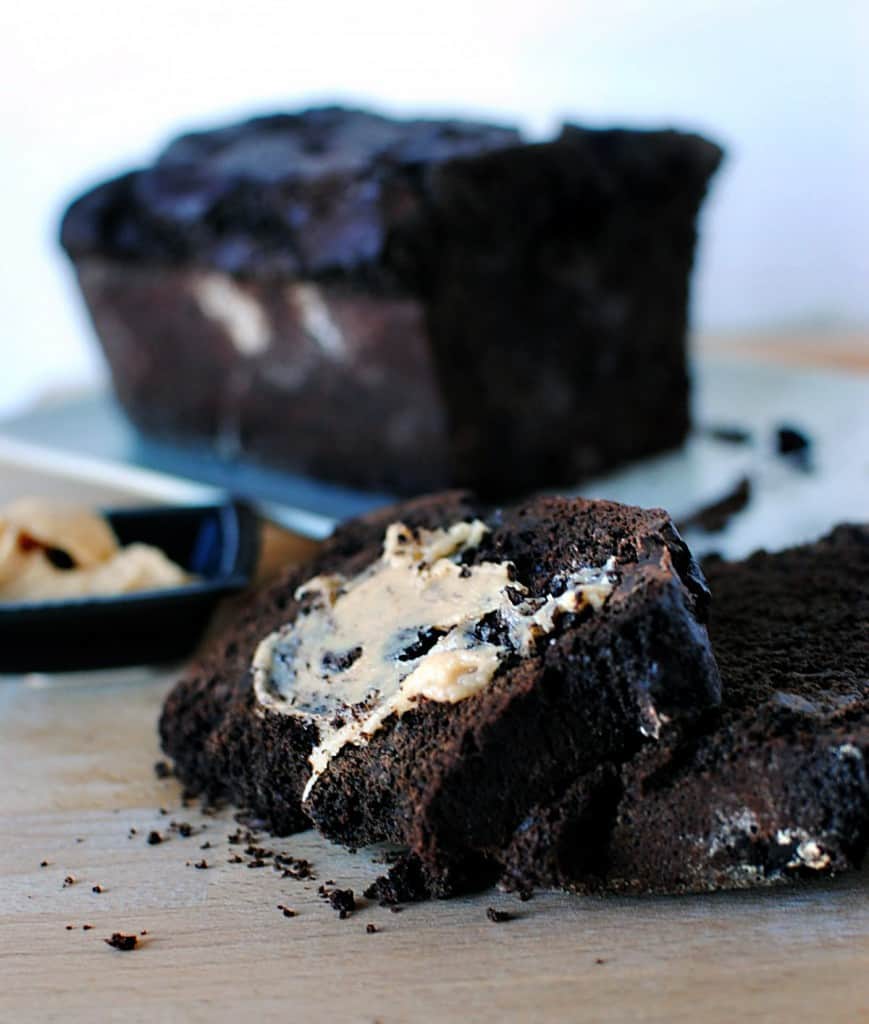 Ingredients:
For the double chocolate cake:
¾ cup tightly-packed dark brown sugar
1 cup Dutch cocoa powder, sifted
1 ½ cups all-purpose flour
¾ cup granulated sugar
1 ½ tsp. baking soda
¾ tsp. baking powder
1 tsp. salt
2 eggs
1 egg yolk
¾ cup buttermilk
½ cup vegetable oil
1 tsp. vanilla
8 ounces semisweet (60 percent) chocolate chunks
For the cream cheese spread:
5 ounces cream cheese, softened
2 tbs creamy peanut butter
½ cup sugar
Instructions:
Make the double chocolate loaf:
Preheat the oven to 350 degrees F and position the rack in the center. Butter a 9x5 loaf pan, dust it with flour, and knock out the excess flour.
Place the brown sugar in the bowl of a standing mixer fitted with the paddle attachment. Press out any lumps with the back of a large spoon. Ad the cocoa, flour, granulated sugar, baking soda, baking powder and salt. Scrape down the sides and bottom of the bowl.
In a separate bowl, whisk the eggs and egg yolk until blended, then add the buttermilk, oil and vanilla; whisk until combined.
Turn the mixer to low and slowly stream the wet ingredients into the dry ones, mixing until just combined. Stir in the dark chocolate chunks by hand.
Pour the batter into the prepared pan and bake for 1 hour to 1 hour and 10 minutes, or until a toothpick inserted in the center of the loaf comes out clean. Do not over bake.
Let cake cool in the pan for 15 minutes, then turn t out onto a wire rack to cool completely.
Make the peanut butter spread:
In the bowl of a standing mixer fitted with the paddle attachment, beat together the cream cheese and peanut butter until smooth. Add the sugar and beat until incorporated. (If you are not using the spread immediately, place it in a ramekin, tightly cover it in plastic wrap, and refrigerated it for up to 3 days).
Serve plain or toasted, topped with the peanut butter spread.
The double chocolate loaf cake will keep well for up to three days if kept at room temperature in an airtight container or wrapped tightly.
Thanks for the love lately! It really does make a blogger smile. 🙂