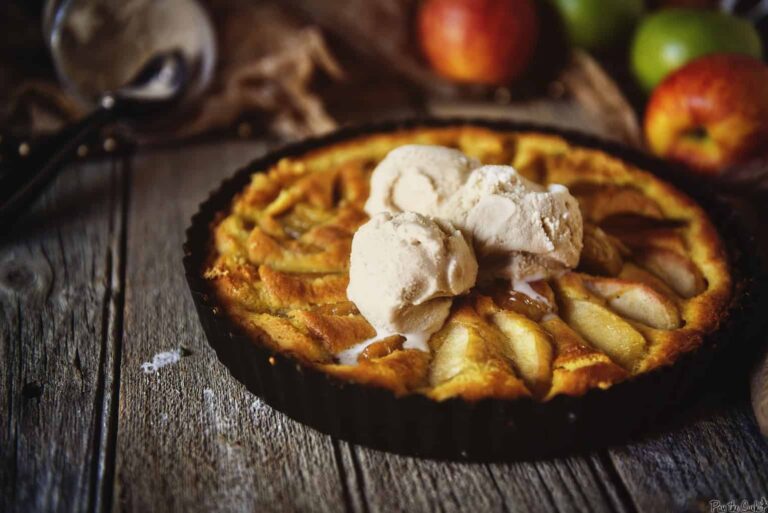 Today was spent walking through the town of Cologne, Germany while on a cruise down the Rhine River. It is a beautiful city that has history dating back to the Roman Empire still standing in the town to this day. I saw cathedrals, medieval history, culture and people of all sorts. I am not sure what I expected of my first trip to Germany, but this was not it. It was friendly smiling faces, warm and welcoming biergartens, exciting holiday markets getting the finishing touches before they open. The building had character and I wanted to peek inside to each, just to get a better view of what life was really like in this city on this unexpectedly warm day in November.
I saw so many restaurants I wanted to try of exciting regional specialties (and was sad I forgot to order cabbage for lunch!). There were so many shops I wanted to step into, but couldn't because many still close in respect of Sunday (which I also admire). There was a small elderly woman who stopped at a corner cafe to talk to guests at one table, only to realize she knew guests at all three tables out front and joined in talking with all of them as they sipped afternoon espresso. I wanted get her warm eyes to come over and join us our table as well. There was a moment when we were even allowed tourists to enter one of the beautiful old cathedrals as service was taking place. It was a peculiar moment to participate in, in which you are unsure if you are an unwelcomed interloper on this moment of calm self-reflection, or welcomed with open arms to join in the religion without fear of intrusion.
Now I sit sailing along the peaceful Rhine river making way towards Braubach excited to see my first castle tomorrow and in hopes to find a small spot for a leisurely light breakfast.
I didn't make it to dessert at lunch in town, but I saw a delicious apple pie on the menu. It seemed perfect for fall and given the location, I bet it would have been amazing. I wanted a warm slice so bad. My stomach just couldn't take it. But it got me craving the season, the warmth, the homemade treats. This apple tart with brown butter and custard is the perfect slice to tie my memories together in a way I can share with my friends.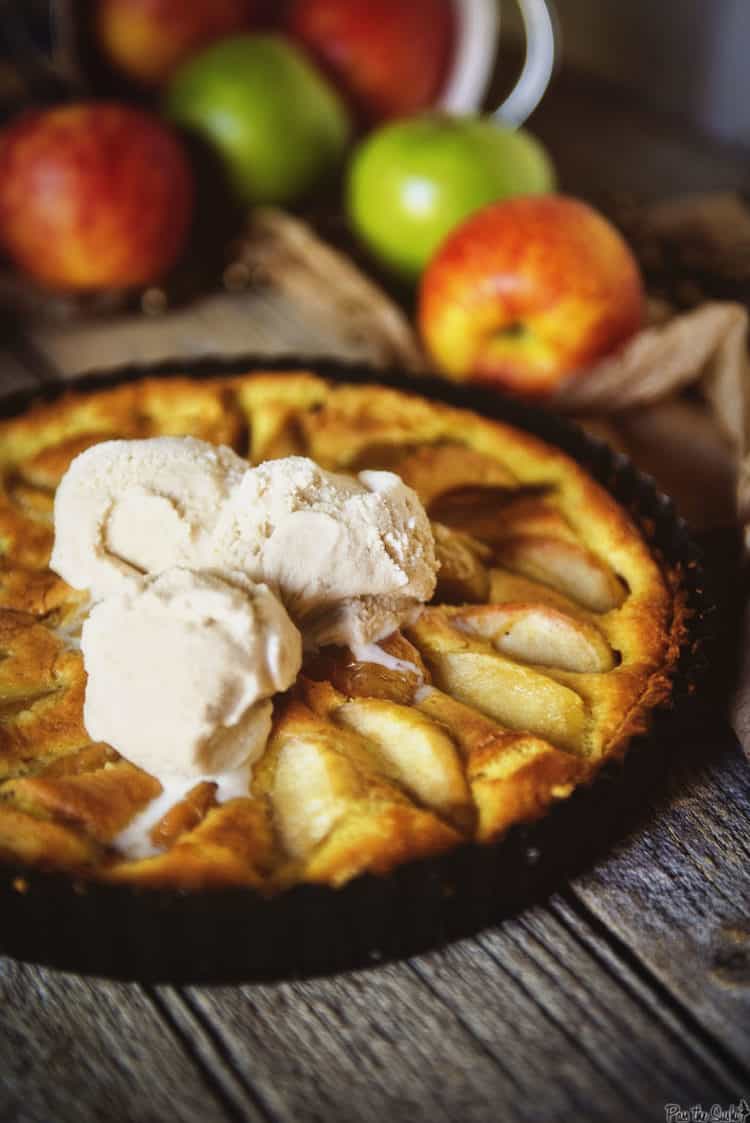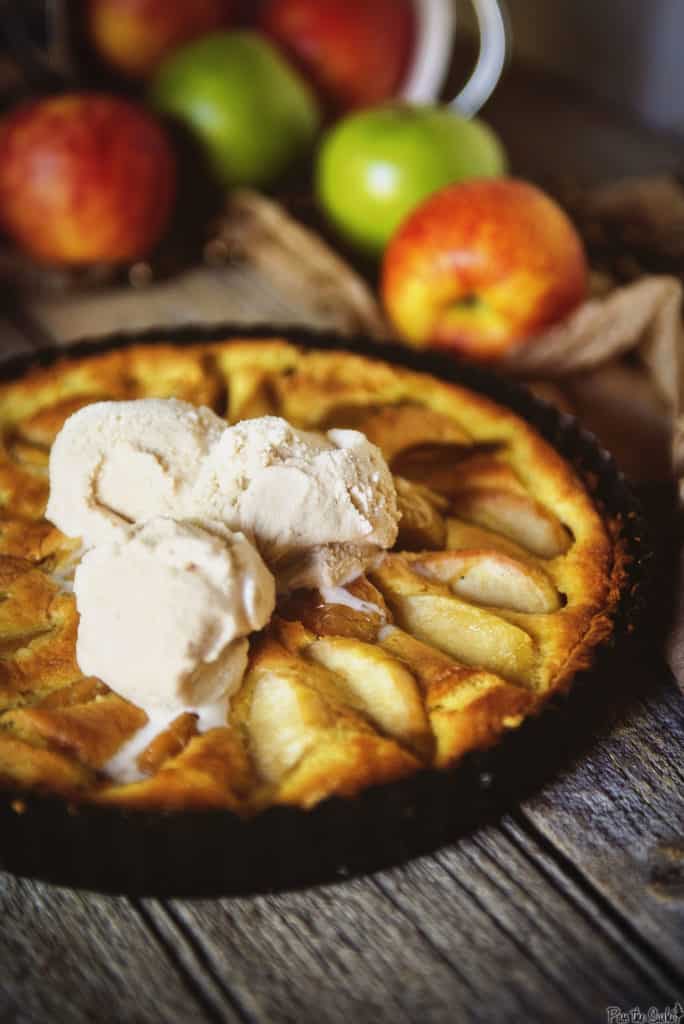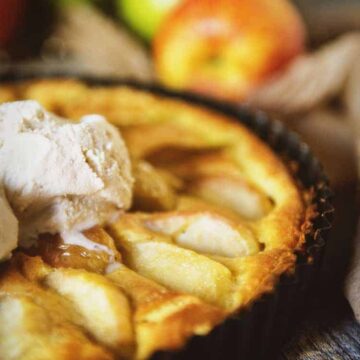 Ingredients
For the Pate Sucree
1 1/4

cups

flour

2

tbs

sugar

1/2

cup

butter

1

egg yolk

2

tbs

cream
for the apple filling
2

tbs

butter

1/2

cup

sugar

5

large honeycrisp apples

-

cored and sliced into wedges
For the custard
1/2

cup

butter

3

egg yolks

1/2

cup

sugar

1/4

teas salt

1/4

teas almond extract

1/2

cup

flour
Instructions
Cover and process the butter, flour and sugar in a food processor until only pea size bits of butter remain. Add the egg yolk. Add the cream through the feed tube and run the process just until the liquid is added. Turn the dough out and form into a disk. Wrap in plastic wrap and place in fridge for 30 minutes to 2 hours until cool.

Preheat the oven to 425 degrees F. On a clean work surface, roll the pate sucree out into a disk about 12" round. Carefully fold the pate sucree over the rolling pin and use it to help lay in a tart dish. Gently press the dough into the tart dish and up the sides. Trim if needed. Line the tart with a double layer of foil and bake for 8 minutes. Carefully remove the foil and bake for another 5 minutes until golden. Remove the tart from the oven and allow to cool on a wire rack.

Set the oven to 350 degrees F.

Meanwhile, lt the t tbs butter in a skillet over medium heat. Add the 1/2 cup sugar and mix in. Cook until the mixture begins to brown. Add the apples and stir to coat. Allow to cook for 10 to 12 minutes until the apples have become golden. Remove from heat.

Heat the remaining 1/2 cup butter in a small saucepan over medium heat until melted. Reduce the heat to medium low and allow the butter to cook without stirring for 5 to 6 minutes, until fragrant (nutty) and lightly browned. Remove from heat and allow to cool.

Beat the egg yolks, 1/3 cup sugar, and remaining salt, almond extract in the bowl of your stand mixer. Whisk on medium-high speed until thickened. Add the flour and mix on low until combined. Add the cooled browned butter and beat until just combined.

Pour the custard into the cooled tart crust and nestle the apples in a pattern into the custard. Pour any remaining juice from the apples over the tart.

Bake the tart for 35 minutes or until the custard has puffed up and is set. Allow to cool on a wire rack until cool enough to slice and serve warm (with vanilla ice cream!).
Notes
BHG Special Interest Fall Baking 2013
Nutritional informations provided as a courtesy and is only an approximatation. Values will changes based on ingredients used.
⭐ Tried this recipe? Rate it ⭐
Help out the next person and give it a star rating below!