It's Thanksgivings eve and the last thing I want to think about is turkey. I'm going to have piles of turkey and turkey leftovers tomorrow. So tonight all I want is a quick and simple meal.  Nothing is faster or easier than a stir fry. And it's my secret weapon when I feel like we have been carb binging and I need to sneak some veggies in. With some coconut milk and red curry paste, I might as well be in heaven. Who needs a turkey? This is where it's at.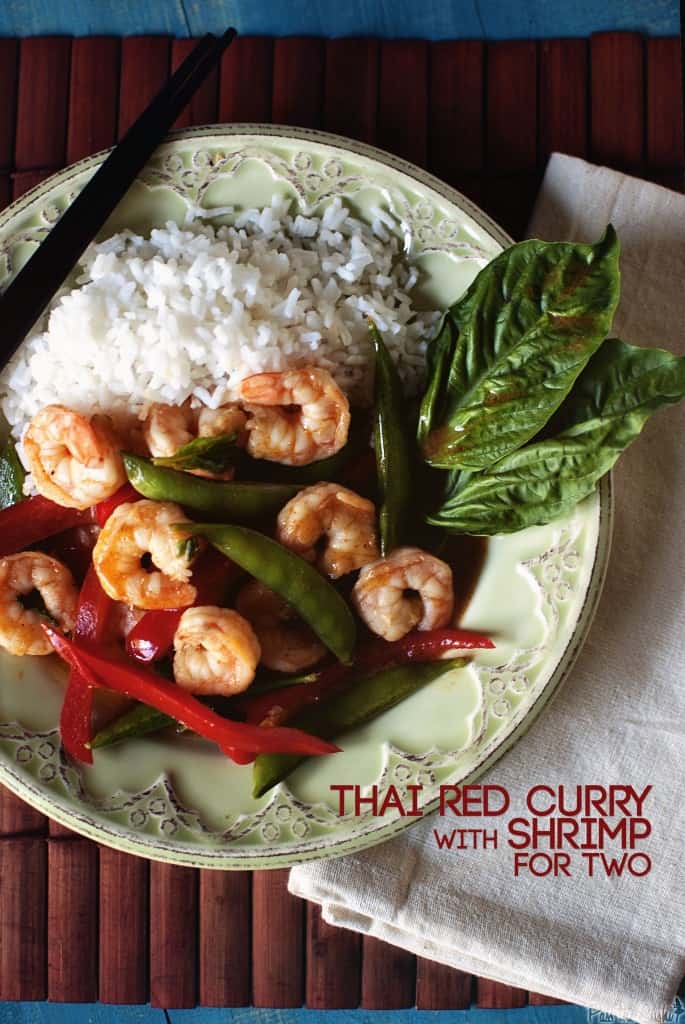 OK, won't lie. I still want some turkey, but that's only because I make a mean curried turkey pot pie too!
Thai Red Curry with Shrimp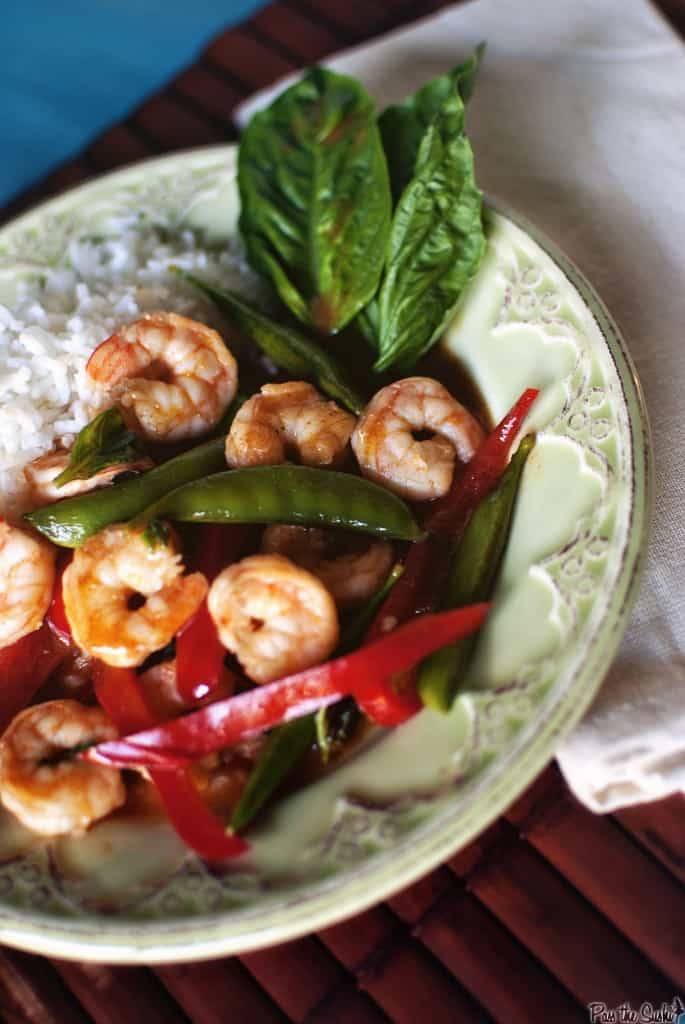 from ATK Cooking for Two 2011
If shrimp isn't your thing, this recipe is easily adapted for chicken or fish. For chicken, I simmered the chicken in the sauce before adding the peppers and peas until golden on all sides and no longer pink in the center.
Ingredients:
 2 teas vegetable oil
2 teas red curry paste
3/4 cup coconut milk
1 tbs fish sauce
2 tbs brown sugar
1/4 cup low sodium chicken broth
1/2 teas cornstarch
1 red bell pepper, sliced thin
2 cups snap peas, ends trimmed
8 oz extra large shrimp, peeled, cleaned, and tails removed
1/4 cup loosely packed fresh Thai basil
2 teas lime juice
salt
Preparation:
In a large non-stick skillet, heat oil over medium-high heat until shimmering. Add the curry paste and saute until fragrant, about 30 seconds. Add coconut milk, fish sauce, and brown sugar. Mix to combine.
Whisk the chicken broth and cornstarch together in a small bowl and whisk into the skillet.
Add the pepper and peas and cook until tender, 5 to 8 minutes. Add more curry paste at this time if needed.
Stir in shrimp and cook 3 to 5 minutes until fully cooked, flipping once. Remove from heat and add basil and lime juice.
Serve over rice.