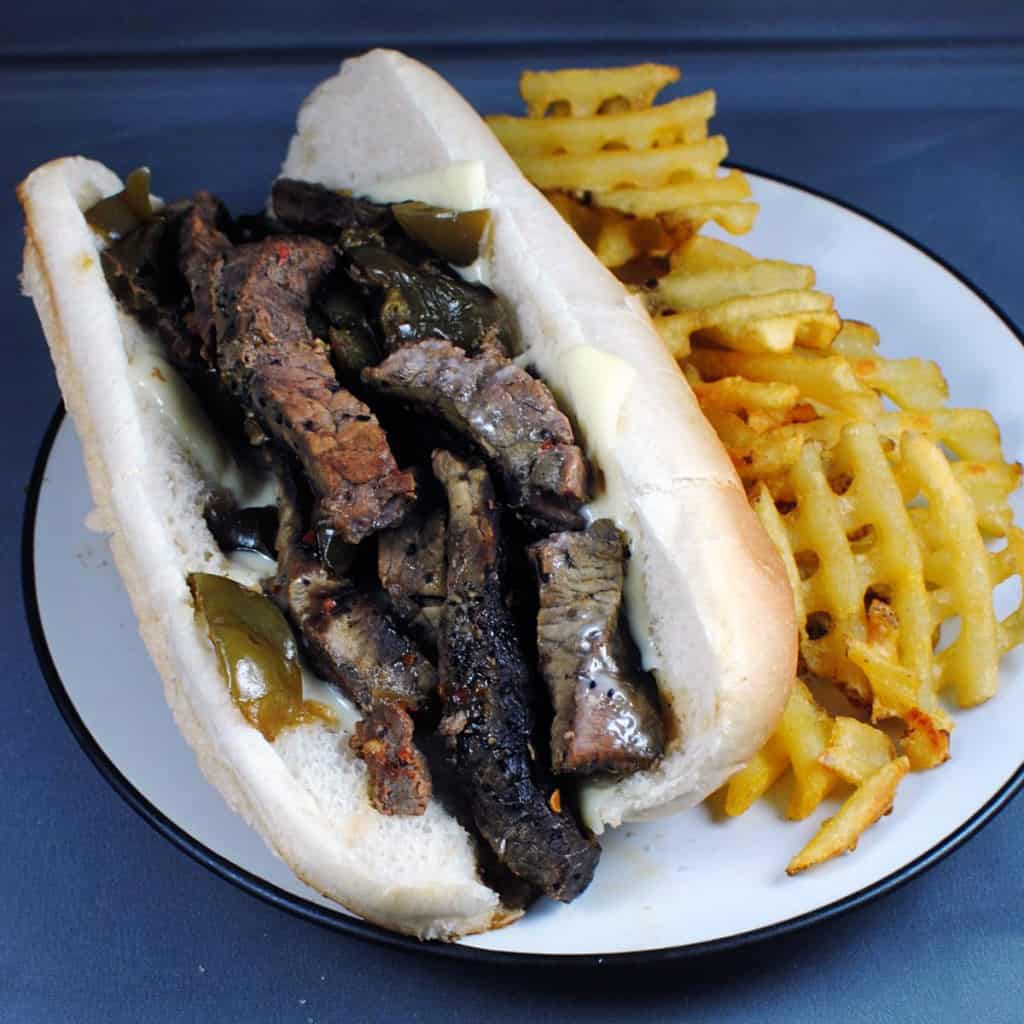 I love my slow cooker. Its ridiculous but I pine for it all summer long and use it far too often in the winter, because for some mystical reason the crock pot is off limits during the warmer months. Its perfect for getting out the door and having supper on the table and ready when you walk through the door (not to mention that awesome smell of delicious that fills your home).
That is until your sitting at work for four hours not sure if you actually turned the crock-pot on or not. Go me.
I know, the suspence is killing you right? It was for me. Luckily I had indeed remembered to actually turn it on and we didn't have to order out for supper tonight.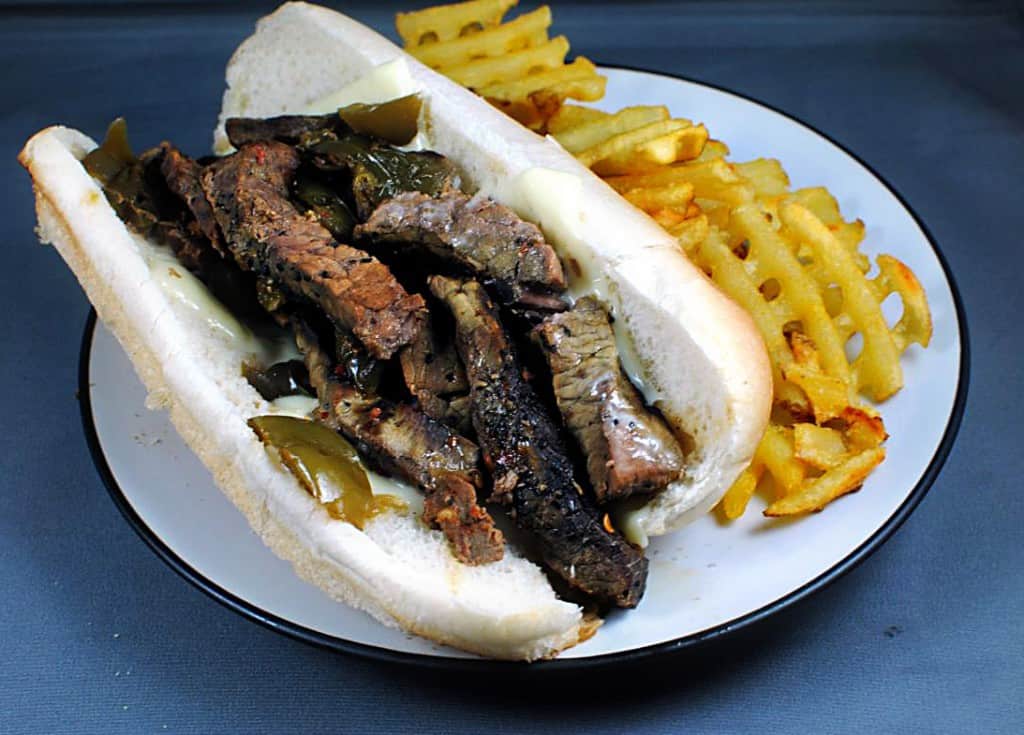 Slow Cooker Steak Sandwiches

a la me and my pantry


Ingredients:

2 lbs top round, london broil or flank steak cut into 1/4″ to 1/2″inch slices
salt and pepper
1/2 bell pepper, sliced
1 small onion, sliced
1/4 cup beef broth
1 tbs tabasco (we use Chipotle Tabasco)
2 tbs A1 Steak Sauce
3 tbs Worcestershire sauce
1 teas Montreal Steak Seasoning
1/4 teas garlic powder
1/2 teas onion salt
1/4 teas red pepper flakes
4 steak rolls
4 slices of provolone cheese

Preparation:

Season meat with salt and pepper. Place sliced pepper and onion in the bottom of a slow cooker. Layer meat on top. Whisk beef broth through pepper flakes in a bowl. Pour over the meat and vegetables.

Cook on low for 4 hours. Serve on toasted rolls with provolone or cheese of your choice.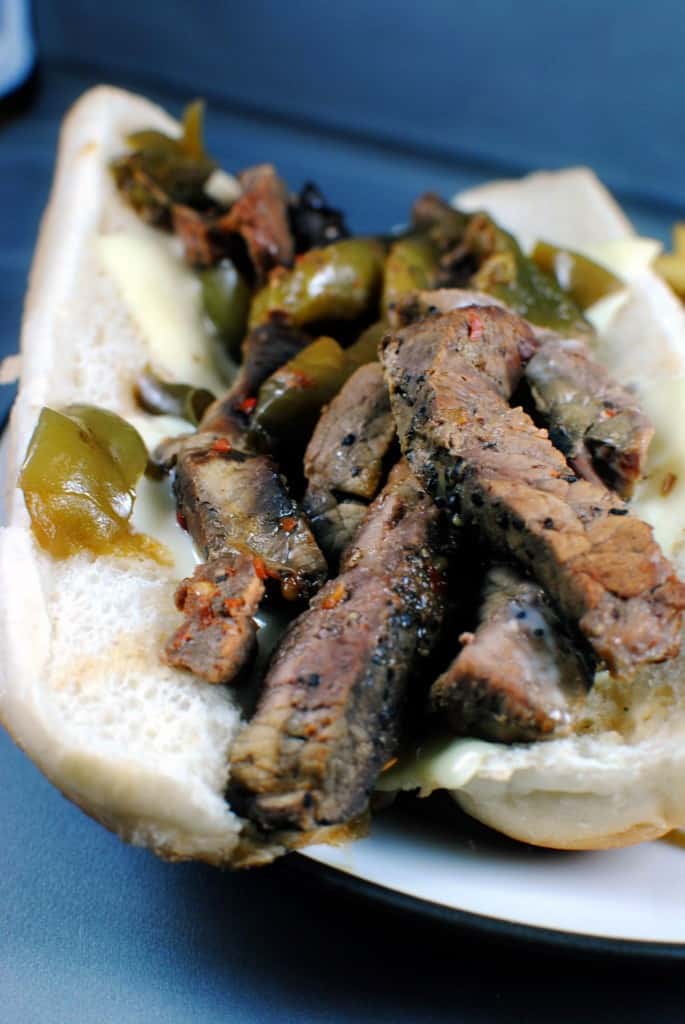 Handsome started school again tonight. He has late evening classes three nights a week, so I have to get back into the swing of late night meals.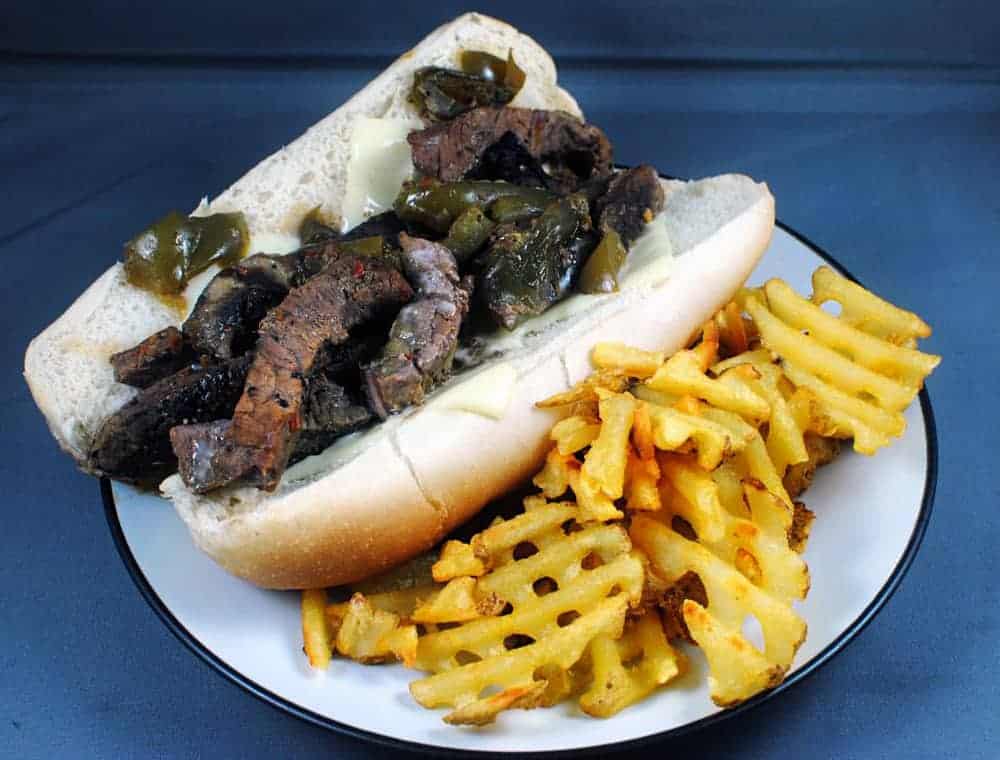 Whats great about this crock-pot dish (much like those granola bars) is the versitility. Change a few spices and you have great fajita meat waiting for you. Substitute the beef for poultry. Use soy sauce instead of steak seasonings, add some garlic and serce over rice for a quick Asian inspired dish. Can't go wrong. 🙂