Smoked beef ribs slathered with your favorite BBQ sauce are fall-off-the-bone tender, juicy, and the perfect way to get your clean fingers deliciously sticky.
I first learned about eating ribs when I was young. I am not sure how little I was but we were out at a nice restaurant and my daddy let me order whatever I wanted. I chose ribs. He gave me a questioning look and asked if that's really what I wanted and it was.
Before I knew it I was up to my elbows in stick to your ribs sauce and giving the environment a run for the money as I made my way through a mountain of paper towels.
Now I know that ribs are the kind of food you either own or eat in the comfort of your own home – Behind closed doors with the curtains drawn so no one can see you gnawing on that bone. Or on a first date. (I believe it's a good test of character to see if someone is willing to get dirty or not right from the get go).
Smoked Beef Ribs with BBQ Sauce
From My own handy dandy kitchen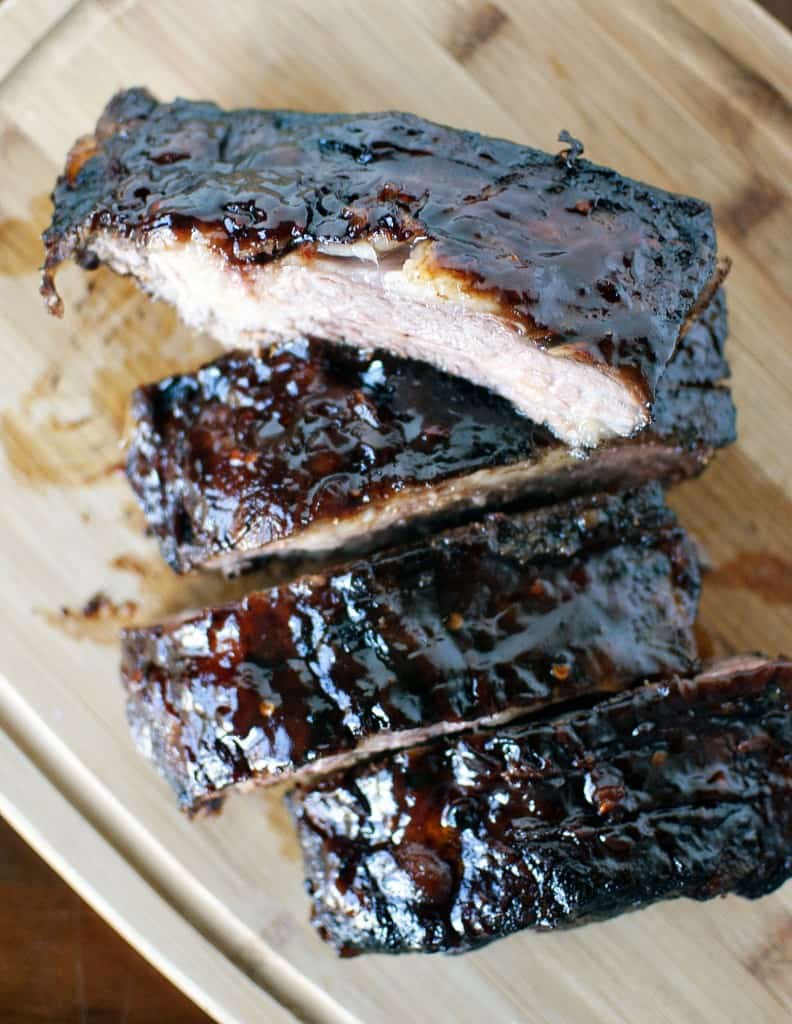 Ingredients:
1/4 cup brown sugar
2 tbs cayenne pepper
2 tbs smoked paprika
1 teas garlic powder
1 teas onion powder
1 teas black pepper
1/2 teas salt
1 rack beef ribs
BBQ Sauce of Choice**
Preparation:
Trim your ribs of any extra fat or membrane.
Combine brown sugar through salt in a bowl. Using a spoon to pour the rub over the meat (and not letting your dirty hands contaminate any left over rub you may have), rub ribs with dry rub. Wrap in plastic wrap and refrigerated 24 hours.
Soak wood chips 6 to 12 hours.
2 hours before you're ready to smoke your ribs, start heating your smoker to 225 degrees F ( 6 hours before if using a traditional – not electric – smoker).
Remove ribs from refrigerator and plastic wrap. Wrap in aluminum foil. Place ribs in smoker and add wood chips. Smoke for 1 1/2 to 2 hours. Remove from aluminum foil, baste with BBQ sauce. Refresh wood chips. Smoke for another 1 to 2 hours. Done with internal temp reaches 135 for medium.
Remove from smoker and baste with BBQ sauce again. Wrap in aluminum foil and let rest 10 minuted before serving.
Grab a giant wad of paper towels and enjoy.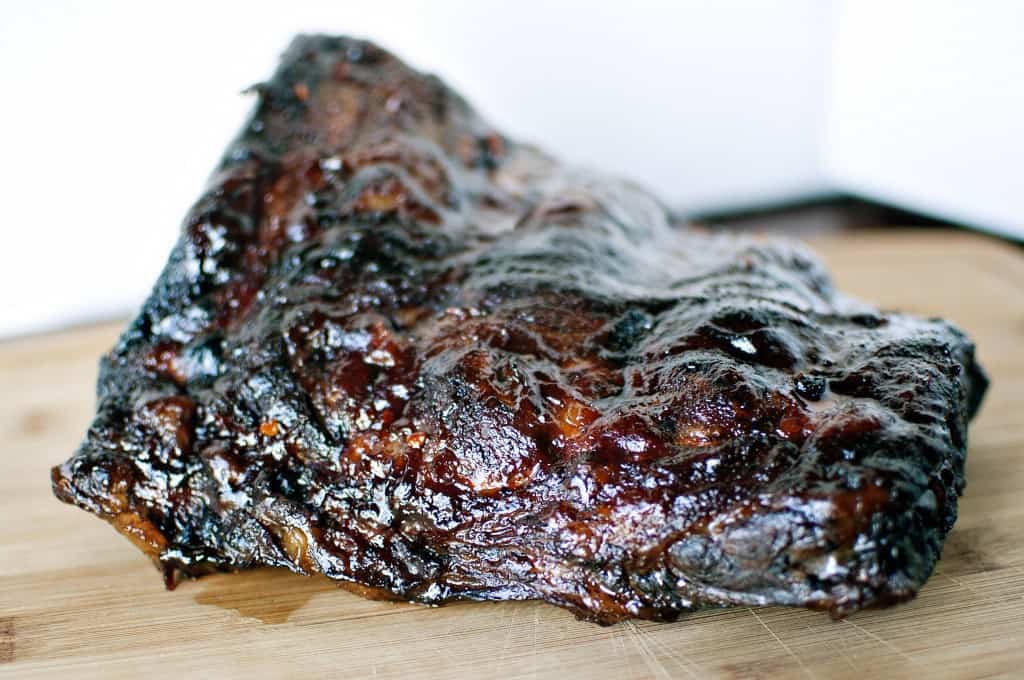 If you're going to go for the smoked beef ribs, don't bother with a knife and fork. Pick them up and own it. Worry about the mess later.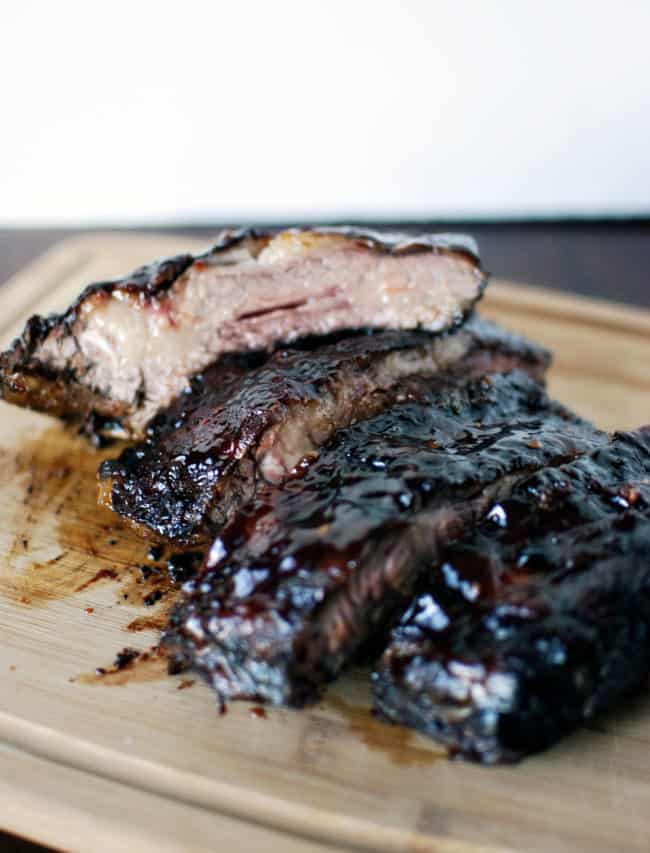 We topped our smoked beef ribs with a BBQ sauce made by one of Handsome's professors. Check out Antie Lou's sauce here.