Dear Marble,
I adore you. You are always smiling. Your tail is always wagging. I can't help but pet you. Seriously though, I am shaving your ever-shedding self the first chance I get. The hairballs I sweep up on a daily basis are just crazy.
xoxo
Me

BBQ Pulled Pork
1 Onion
1 3lb pork loin (this could be done with pork shoulder or another cut, but I'm telling you, the loin is delicious)
1 teas cumin
1 teas steak seasoning (I use 20% less sodium Montreal Steak Seasoning)
1 teas salt
1 teas ground black pepper
1 cup water
1 bottle of your favorite BBQ sauce
1/3 cup brown sugar
2 tbs hot sauce
2 tbs Worcestershire sauce
Place pork in crock pot, over the chopped onion and season with cumin and steak seasoning on high fro 6 to 7 hours (or until it pulls apart with a fork easily). Pull the pork and add everything else. Sometimes I make on the fly adjustments of more brown sugar or hot sauce. It's really easy to tweak to your own taste.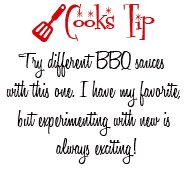 This pulled pork is great on kaiser rolls with pepper jack cheese, as a grilled quasadilla with American cheese and spinach (yes, something about the American cheese made it magical), or over a baked potato. Really, I haven't found a way this pork isn't good yet.
PS! The garden hasn't spontaneously combusted yet!