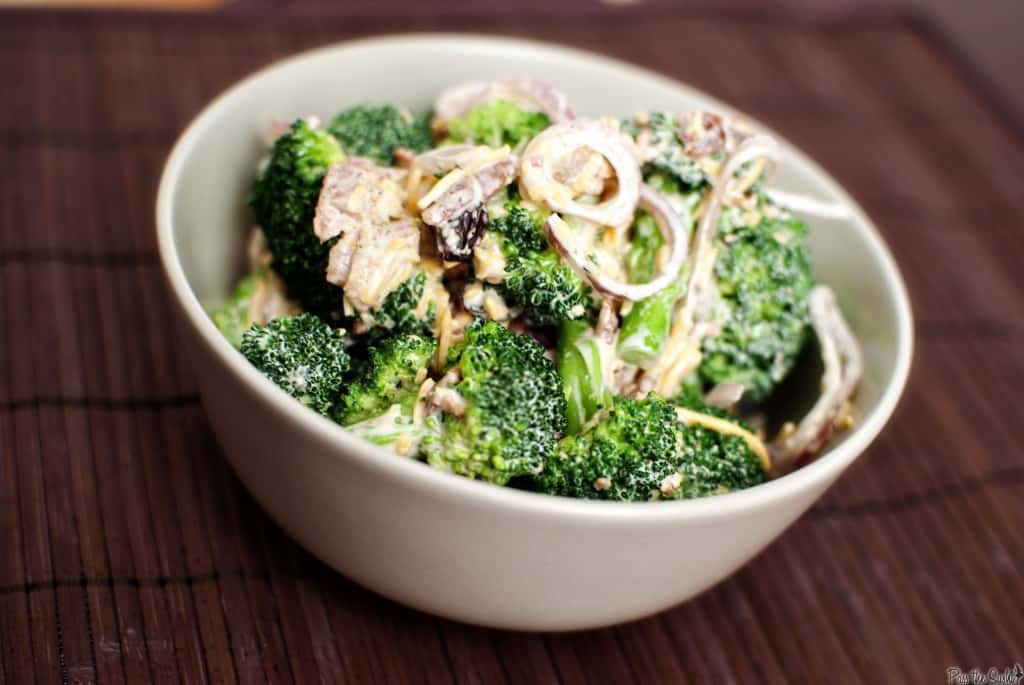 I just read a tiny article in Rachael Ray magazine (August 2011) that asks the question raw or cooked when it comes to vegetables. They state that there is new date from the University of Arkansas that suggest that both have their advantages. Cooking vegetables helps with digestion and changes some of the nutrients making them equally as healthy.
We'll use broccoli as an example. It is listed a having vitamin  and folate ("which boosts mood") in its raw form where cooked broccoli has certain vitamin A precursors which "give you dewy, youthful skin and hair." Now, I'm sure this article broke the science down to it's most basic form but it goes without saying eating your vegetables, raw or cooked, is good for you.
Broccoli Salad
A mash up of the Neelys and Butter-Loving P. Dean
Ingredients:
1 head broccoli
6 to 8 slices cooked bacon, crumbled
1/2 cup raisins, optional
8 ounces sharp Cheddar, grated
1/2 red onion, sliced very thin
1/3 cup mayonnaise
1/3 cup sour cream
1 tablespoons white vinegar
1/4 teas celery seed
1/4 cup sugar (I only used a teaspoon)
1/2 cup halved cherry tomatoes
Salt and freshly ground black pepper
Preparation:
Cut the broccoli into florets. Blanch in boiling salted water until barely tender, about 20 seconds. Shock them in a bowl of ice. Drain and reserve.
Combine all other ingredients, bacon through cherry tomatoes, mixing well. Fold in the broccoli. Season to taste with salt and pepper.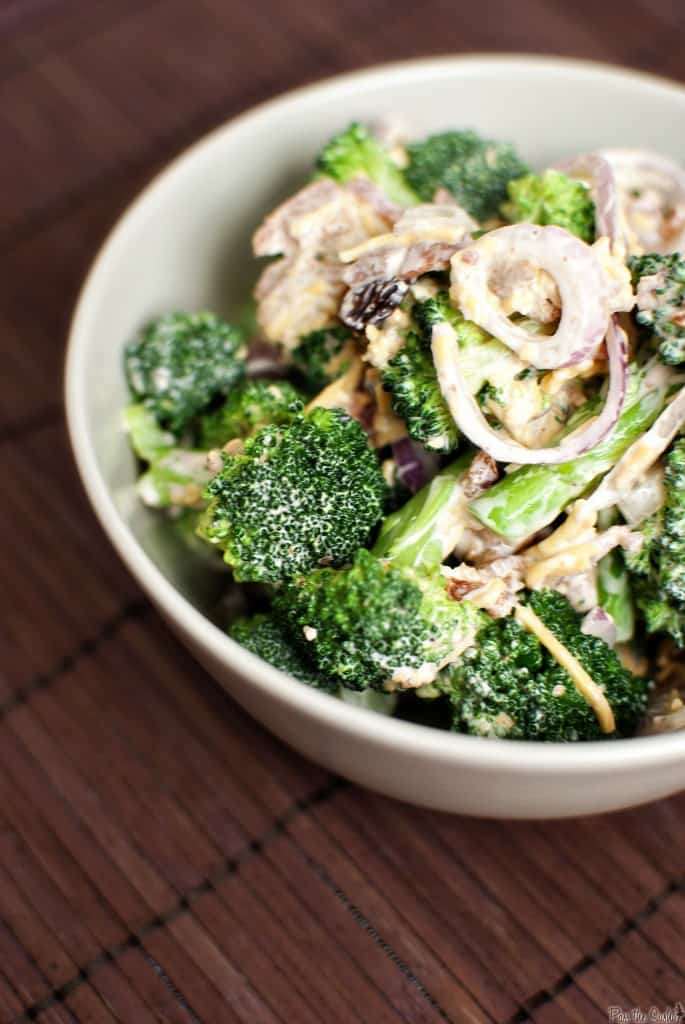 What do you think – raw veggies are crunchalicious and these scientist are wack? Or cooked vegetables are delicious and nutritious?
Either way, this salads a win in my book. I've made it several times this summer now, taking it from out door barbecues to family get togethers.