A key component to any great sandwich is the bun. You need a bun that can hold up the fillings but doesn't take away from the experience. (oh, insert the bun jokes here.) I've been known to throw away a bun if it's too overpowering for the burger, or just takes away from the experience. Oh and if its too chewy or dry, its out.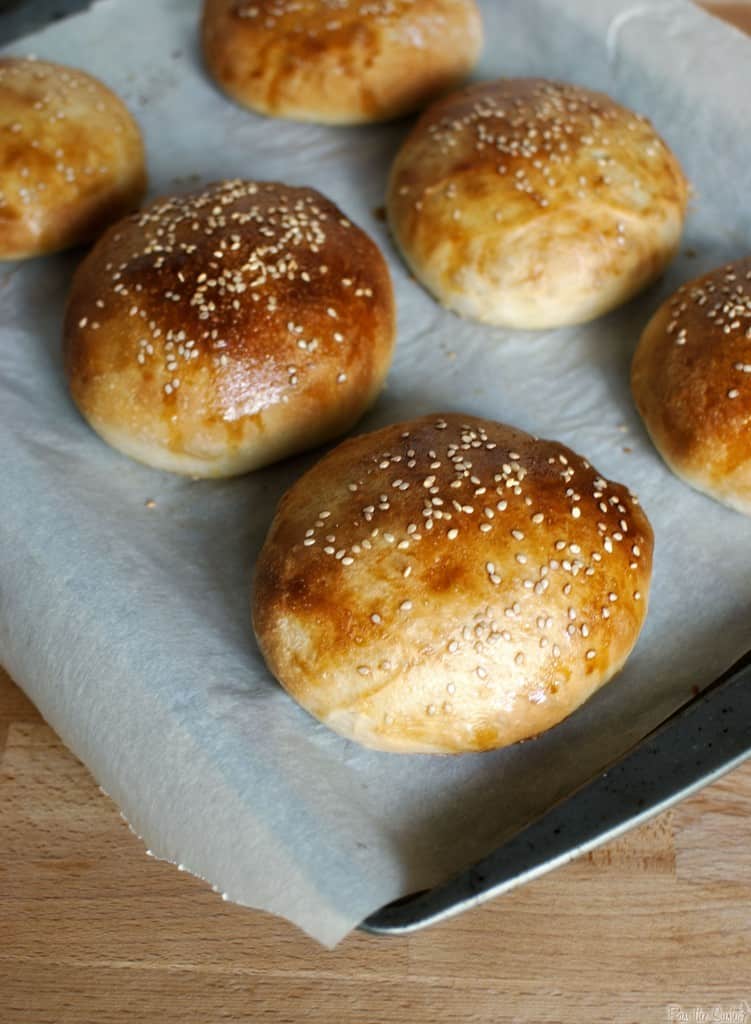 These turned out beautifully. The only thing I may change is to bake them for 7 minutes, before adding the egg wash and finishing the baking (a suggestion made by a friend of mine when I asked about the deflation). I'm going to try that next time.
And on a serious note: when baking using steam, be very careful when opening the oven door.