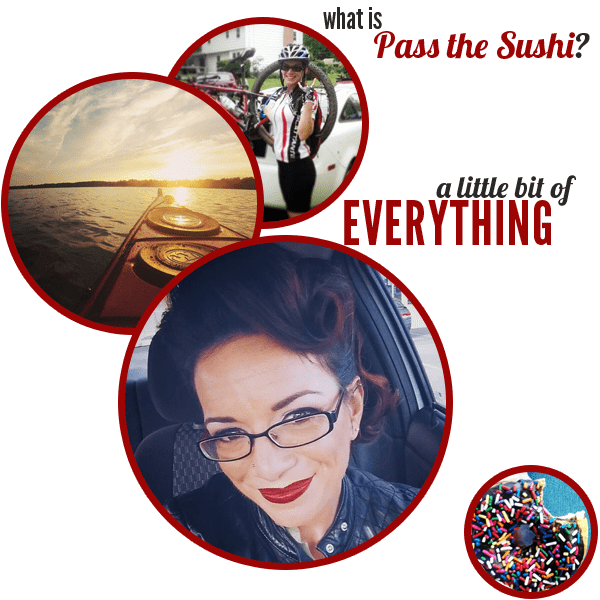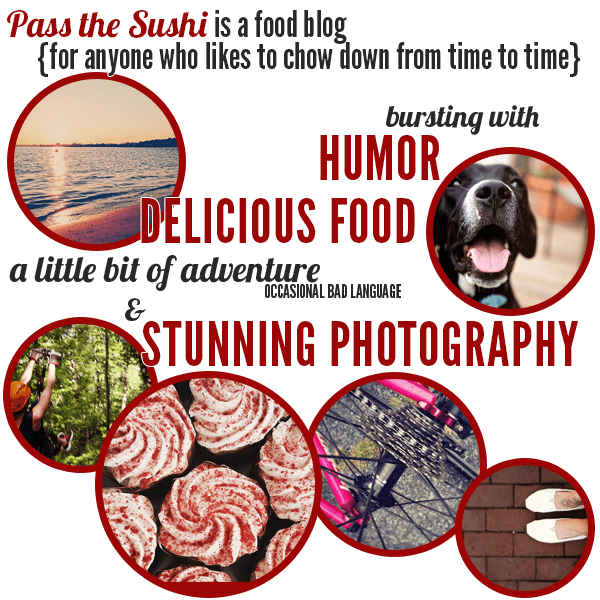 Comic shop manager by day – food whore by night. Saving your inner fat kid one recipe at a time.
Howdy! My name is Kita. I am a 20 something girl geek and website/graphic designer who can rock an apron like there is no tomorrow. I started cooking – really cooking – after living with my best friend. Her family brings a whole new meaning to cooking. Every night, after working all day, the whole shebang was on the table and not a single part of it is boxed or pre-made. It totally inspired me to cook! Now I cook as often and as much as I can.
I work full time at, Captain Blue Hen Comics and  Entertainment, which is as fun as it sounds, design websites and other things, mountain bike, run, and am kind of a bit of a work out junkie.
I share my space with my two kitties, Kiori and Maddox, the action packed furrbabies of trouble, Handsome, that handy general contractor that I'm rather smitten with, and Marble his always lovable and sometimes heroic mutt, and our newest addition, Mississippi, our loveable and lanky rescue from the South. (We are officially out manned and out numbered.)
I have a minor obsession with the color red and hate cilantro. My favorite ice cream is mint chocolate chip and I think that Twizzlers are best kept under the front seat of your car as an emergency ration. I know that diet soda is no better for you then high fructose corn syrup but I am addicted to Pepsi Max and am currently seeking counseling (kicked that habit!). I don't really watch TV, but if your not watching Top Gear you don't know what your missing.
Now, grab a cupcake and come take a peek into my kitchen.

Find PasstheSushi.com On
Huffington Post | Bon Appetit  | FoodGawker | TasteSpotting | Tasteologie | Food Porn Daily | FoodBuzz |  Serious Eats | Baking is Hot | Dishfolio | DessertStalking | Pinterest | Twitter | Facebook | Stumbled Upon | Tasty Kitchen | Liqurious | Ladies Home Journal | Girls Life Magazine |
The Fine Print:
All photographs appearing on PasstheSushi.com are copyright Pass the Sushi and should not be redistributed without my consent, credit given to PasstheSushi.com and a link back to Pass the Sushi. All photographs are taken by me of the actual food I have prepared unless otherwise stated in the post. I am very new to photography and learning a lot every day – but yes, that really is my food, and yes, I really did take the picture so, come on over and try a cupcake.

Disclaimer: 
Pass the Sushi sometimes receives products to review and/or giveaway. I will always disclose when these products have been given and that it is a sponsored post.
Reviews/Giveaways/Sponsored Posts: 
I am happy to post reviews and giveaways of products if your company is interested in providing me with item/s. I  will write a post within a month, unless otherwise noted, about the product. However, if I feel the product did not meet expectations or is not a good fit with my readers, I make no guarantees to post about it and will let company know. I will always contact a company before posting a negative review.  Other then that, I do enjoy providing fun honest reviews of products when I can so let me know if you have something that you think would fit.
 Privacy Policy
PasstheSushi.com makes some cash by monetizing ads and affiliate links on this site. For more info on our privacy policy, click here.
Pin up Art by Kittifiedmeow for PasstheSushi.com