In need of a fun weekend escape? Check out the options nearby for snow-covered peaks and chill vibes! Using HomeAway to find a weekend cabin rental in Carrabassett Maine was the perfect 'staycation.'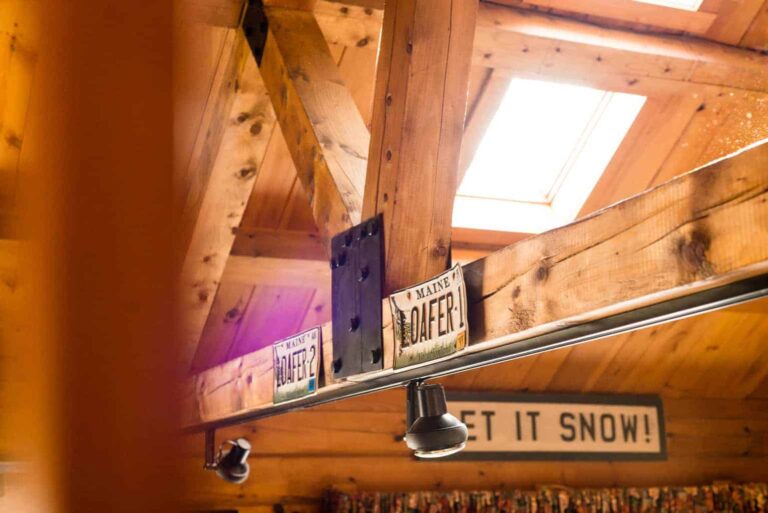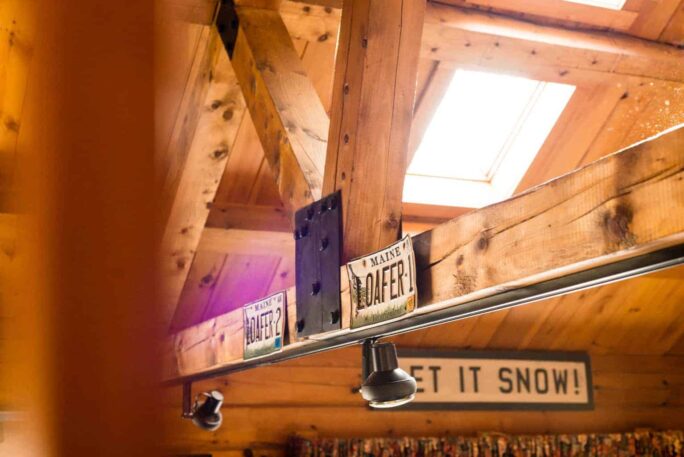 This post was sponsored by the fine crew at HomeAway however, the thoughts and opinions expressed are my own.
How often are you thinking about a quick escape? Something fast and fun just to break free for a few days without a ton of planning or the bullet list of things to do…
For me, that train of thought is always in motion. I am always finding ways to add on time here and there, whether extending a business trip, or just sneaking away within a few hours drive for a mini-vacation to get outside and breath.
For work, I am in and out of hotels and they are great! But, there is something about the increase in options to book from independent people to stay at rad little places that really speaks to me (ok, it speaks to my wallet! I travel cheap and love cooking my own food).
More and more often, I find myself dreaming up mini-vacations while cruising the funky homes in whatever town it is I want to explore. Whether it's a hip Airstream in Texas, a mountain chalet with expansive views, or a perfect cabin for the last snow-weekend of the year, I love imagining myself in new places, pretty much 24/7. With so many moments that can happen that you just can't do in a hotel – last night snacks in the kitchen, impromptu dance parties by the fireplace, or a quick relax in a private sauna. I love the freedom of renting my own place from HomeAway.
How HomeAway Works
For the person looking for something other than a chain hotel; HomeAway is the perfect resource for booking something more charming than another chain hotel (don't get me wrong, I love their comforts). But, this is living in someone's cozy cabin, custom tiny home, or another rad spot. I have booked places like this across the country. Always hunting out unique spots and enjoying the comforts of home. I have always had amazing and attentive hosts who make sure I know all the details of staying at their place and they often have suggestions and ideas for me to experience while I am staying as well.
You simply search out the area you are looking for, find a place (see below), and book through the site. All the fees, deposit and cleaning charges are disclosed before booking.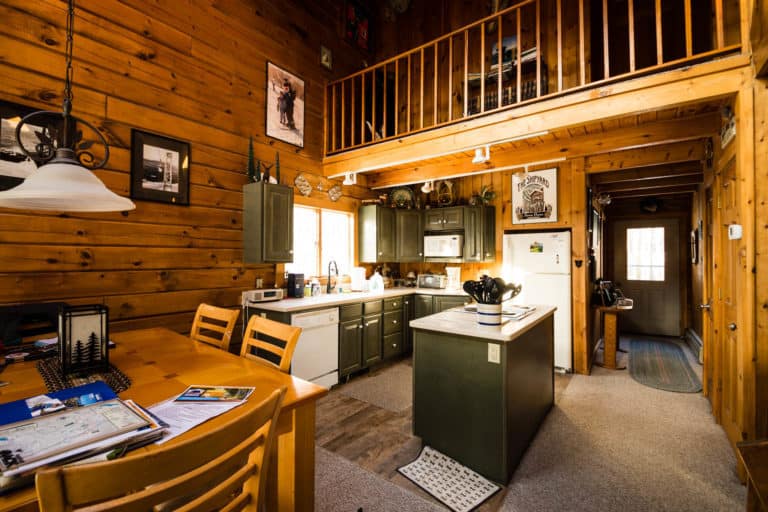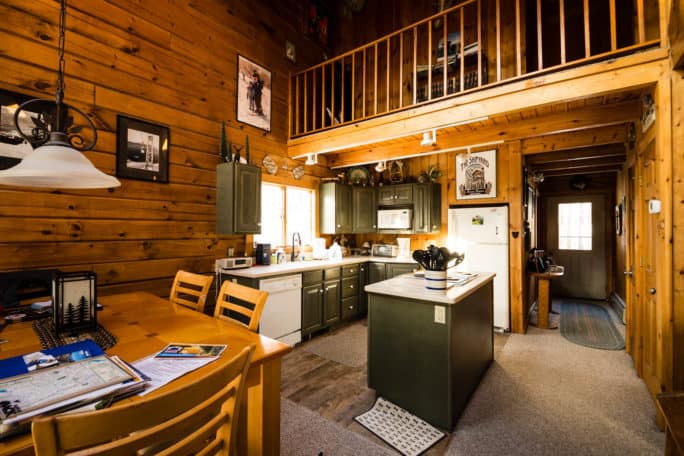 How to pick the perfect HomeAway Rental
Remember what you will need for your perfect getaway. Want to bring Fido? Check out the pet-friendly options. The number of rooms. Personally, tiny lofts are my favorite, but if I want to split the cost and enjoy a fireside festival coffee, then sharing a big cabin with a few friends is a great option. And just how remote the stay will be all with easy sorting and filtering options. I love cabins that include extra skis or snowshoes. And bonus, some even have hot tubs or saunas!
A week or so back, I was itching to get out. Needing a break from a move and a mountain of work all hitting at the same time. I hopped online and started checking out the cabins in the mountain regions within a few hours drive. There was a solid amount of snow on the ground but the temps were warm enough for things to be pleasant and the trails to be good.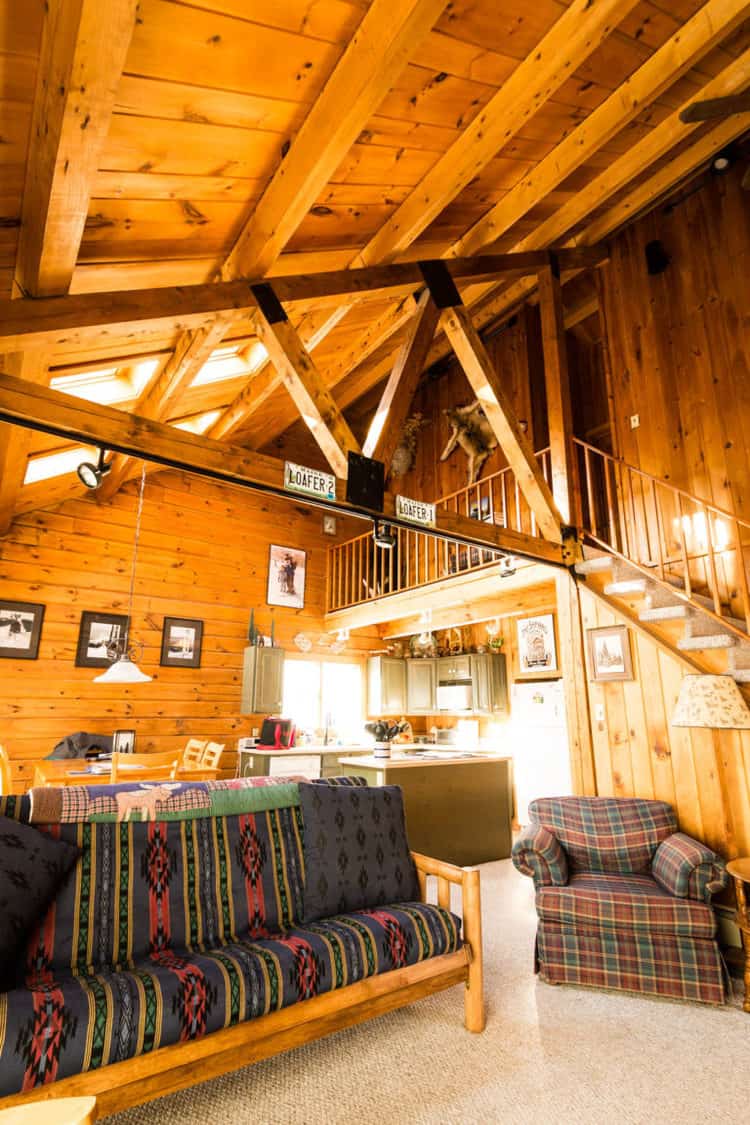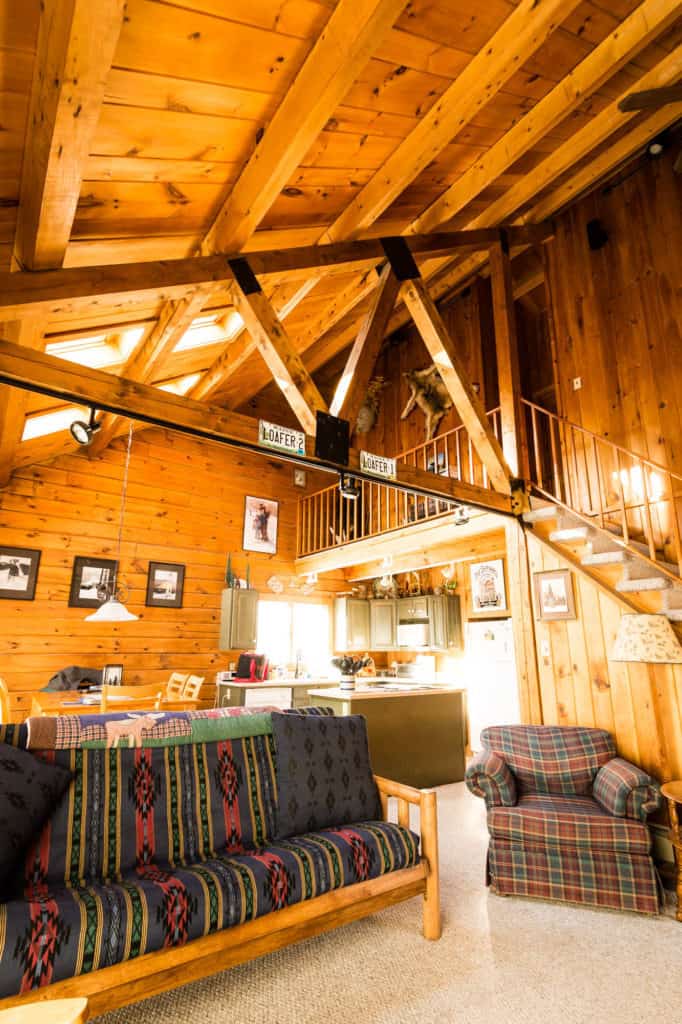 What to do in Carrabassett Maine
Only a few hours north-west of me, I have yet to explore the great ski slopes of the Sugarloaf area, the hiking, cross-country skiing, snowshoeing, and frozen waterfalls were calling to me. Along with a few quiet mornings waking up surrounded by trees. I found the perfect place tucked into the Carrabassett area. A winter dream built to host a slew of ski-friends. A log cabin with 4 bedrooms, a game room, a kitchen and quick access to tons of trails. Oh and a sauna. The perfect weekend getaway. Just what I needed.
The region had enough shops and dining if I wanted to enjoy an evening out, but my main draw was the number of trails for cross-country skiing and snowshoeing that were in the region. With several easy to find pull-offs right along the main road, Carrabassett was perfect for getting outside and playing.
I spent the weekend hitting the trails with my faithful pup, Mississippi, as we snowshoed out to frozen waterfalls and explored the end-of-season offerings at Sugarloaf Mountain. And mostly, we relaxed in front of a classic wood stove and enjoyed some quiet time before hitting the road for work again.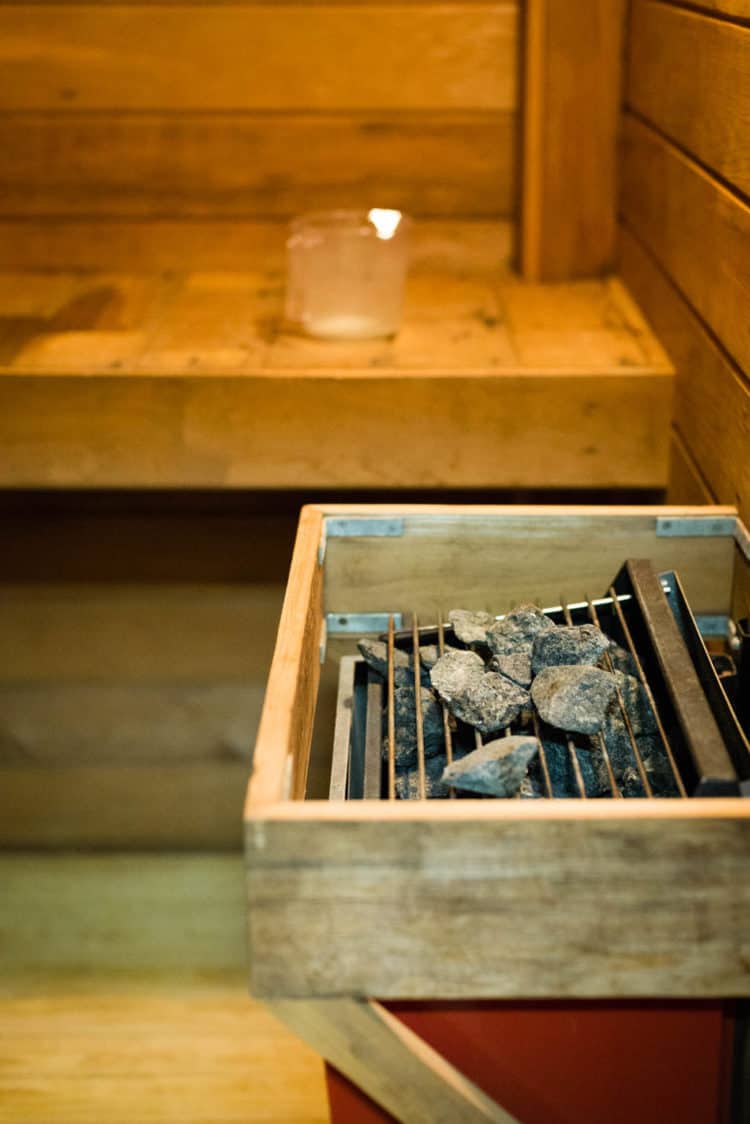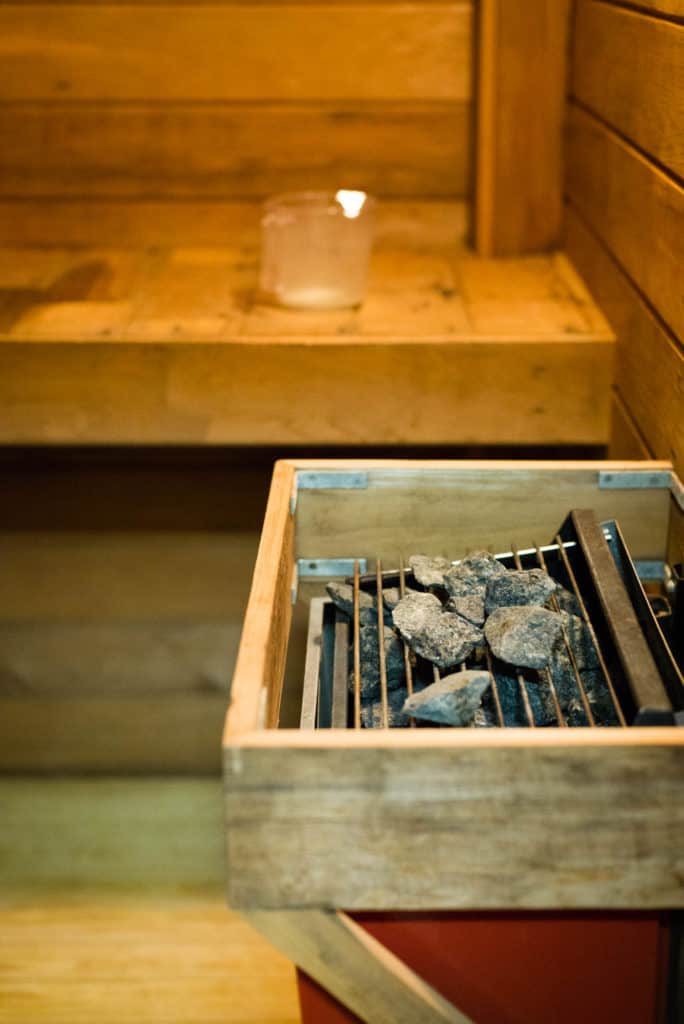 Sugarloaf was fun too, with shopping and of course cozy drinks. Sitting at the outdoor firepit watching the snowboarders and other skiers come down the mountain was totally relaxing.
HomeAway has over two million properties in over 190 countries. So the next time I book, it's going to be epic. But for now, this snow-covered cabin was perfect to get me out and exploring Maine's mountain peaks for the first time.
What part of the world are you looking to get away too next? I am already dreaming up my next adventure. I mean, I have been wanting to learn how to surf, and I hear the weather is fine in Costa Rica this time of year!
Chime in! I want to know where I should head next – where are your favorite places to take a quick mini-vacation – and what's next on your big bucket list goals?