Homemade white chocolate bark is an easy 3-ingredient sweet treat that belongs in the hands and mouths of every candy lover. It's the perfect homemade gift for holidays!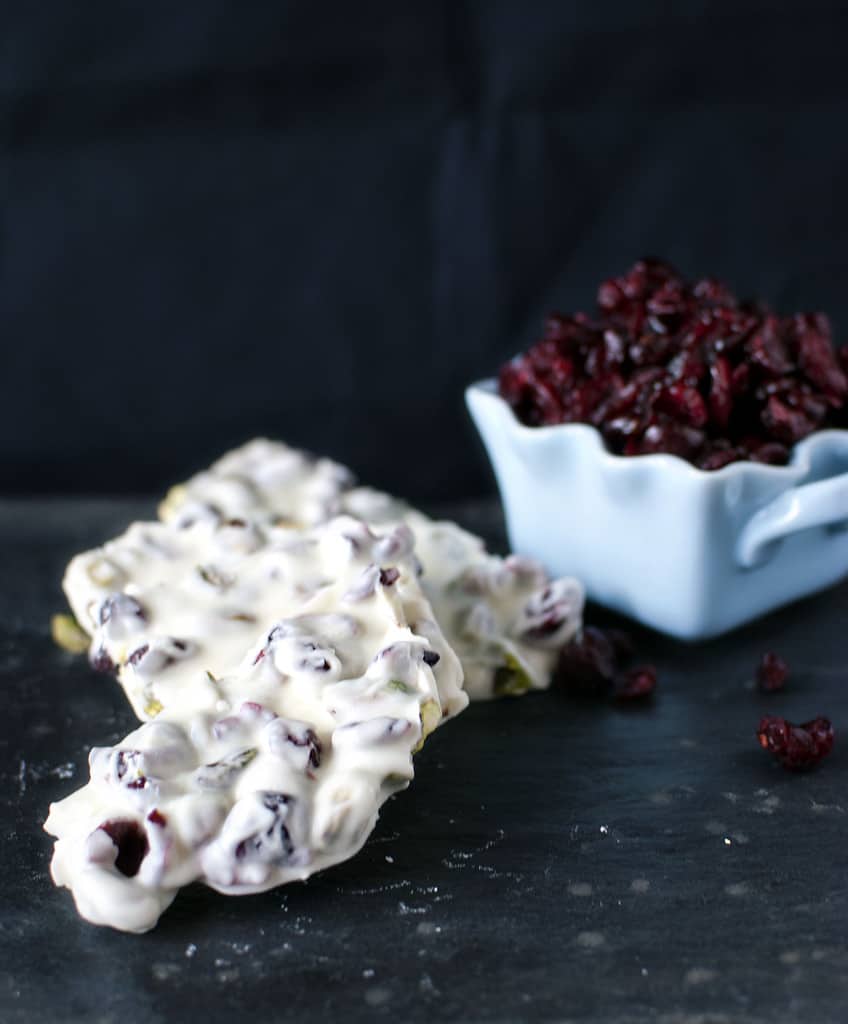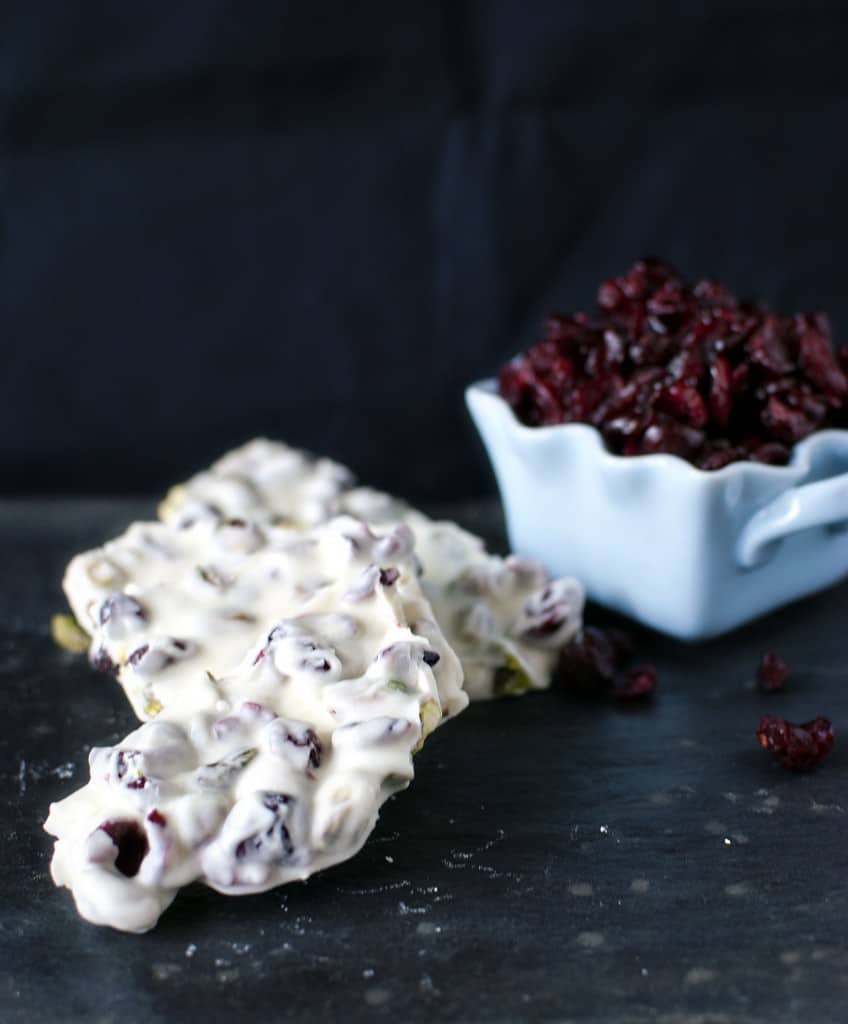 Today was an awesome day. Awesome day. I saw amazing generosity from my amazing customers for people who need it and it takes me back. I've said it before, and I'll say it again - my customers are great. There's more to com on that.
I am however considering doing a bake sale of sorts to help raise some money. Any suggestions or tips for this?
It's been a really good day! It's Thursday, the sun is shining, the birds are singing - I'm a happy girl.
You've read the review, seen the boozy fudge and the decadent nanaimo bars...
...so now I'm giving you the sinful, easy, homemade white chocolate bark recipe.
Disclosure: Pistachios were given to me by Oh Nuts! to sample. I used them in this homemade white chocolate bark recipe.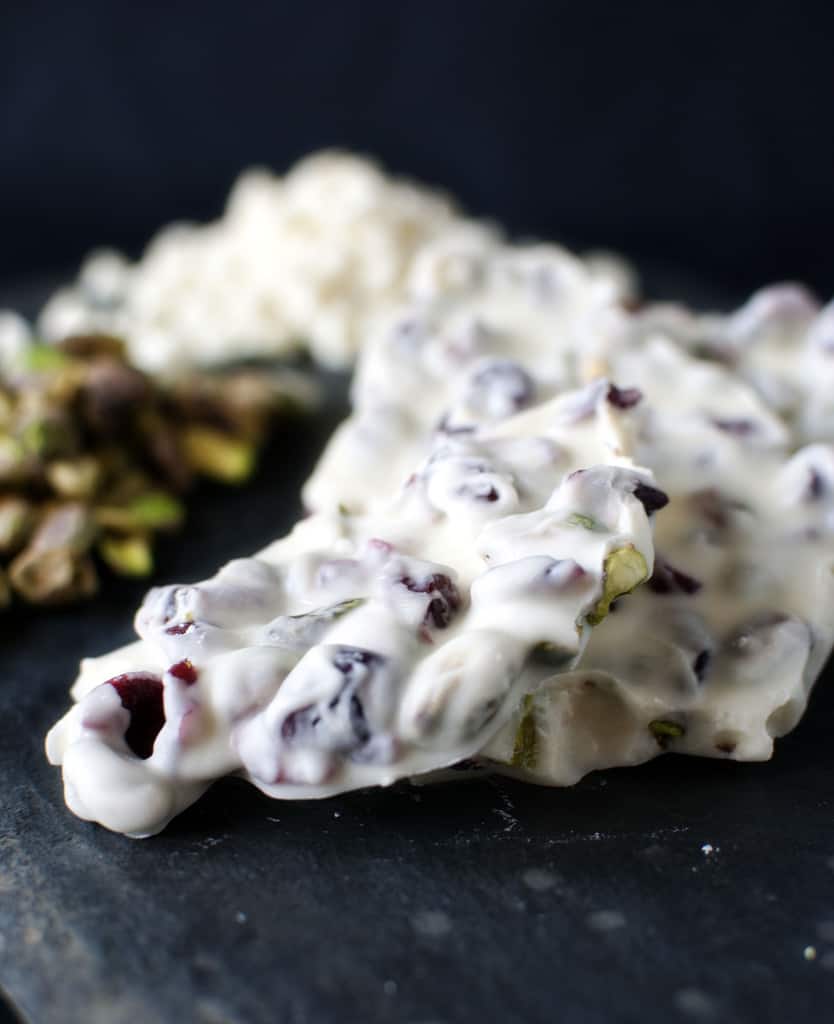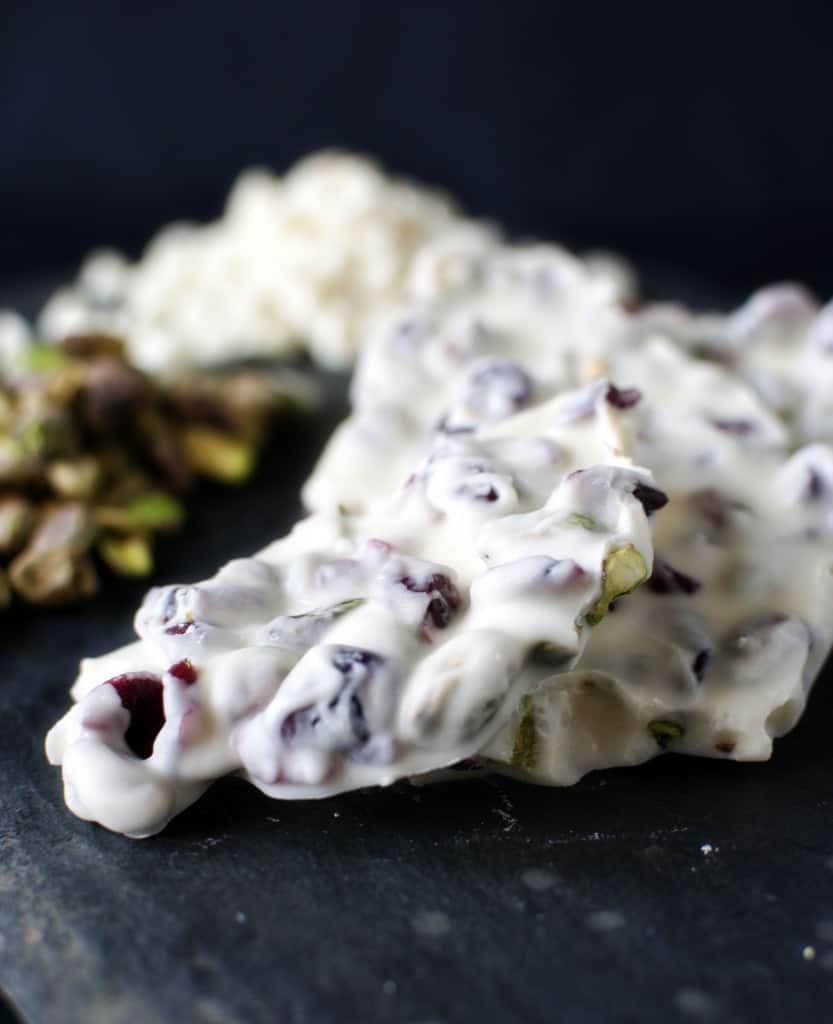 Homemade White Chocolate Bark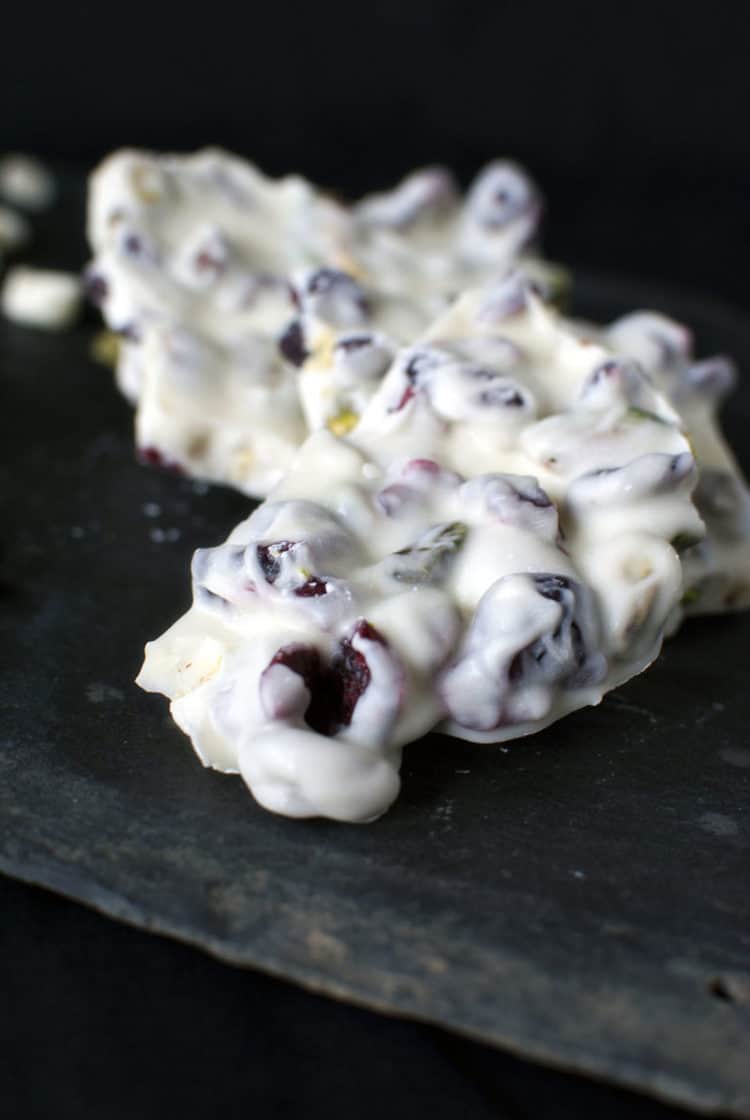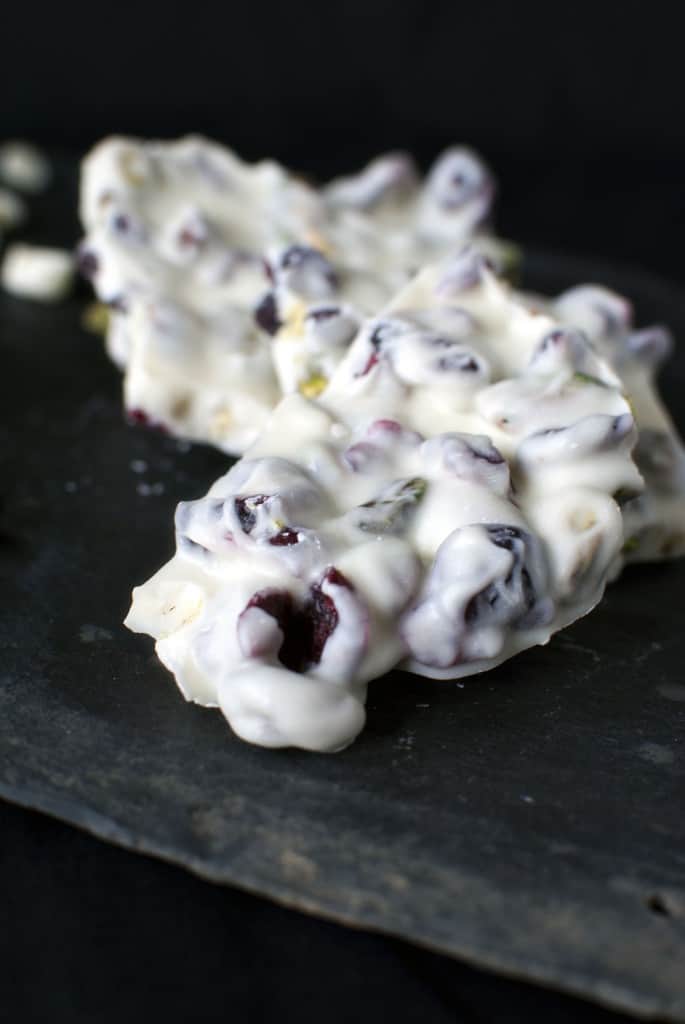 From The Happy Baker
Ingredients:
2 ½ cups white chocolate chips
1 cup dried cranberries
1 cup of shelled pistachios
Preparation:
Roast pistachios at 350 degrees F for 5-7 minutes
Melt chocolate over very low heat in a medium saucepan, stirring often. White chocolate is extremely sensitive. Take you time with it or it will turn into a big hard ball.
Remove from heat; add cranberries and roasted pistachios.
Spread mixture evenly onto a lined cookie sheet. Let set then break into pieces.
Did you notice that it only has three ingredients? Rock out!
Who wants some swag? How about a copy of The Happy Baker?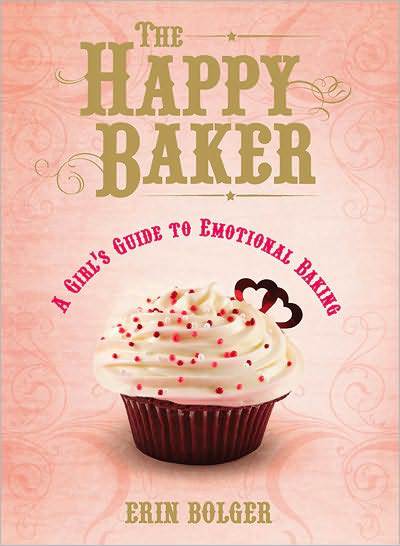 Leave a comment here about this post or about Happy Baker.
Earn Extra Points by (each action gives you an additional chance to win – you can really rack em up this time)
Following Pass the Sushi on Facebook
Joining the Email Subscription
Following Pass the Sushi on Twitter
Tweeting about this giveaway
Subscribing to my RSS Feed
Super kind words in the comments go a long way
If you already follow me on Twitter or Facebook, let me know in your comment. Entries accepted through 3/27/11 at Midnight EST. Winner will be announced on 3/29/11.
UPDATE: Sorry! The giveaway ended in 2011. This is still a great book, and I would still love for you to follow me on social media and subscribe to get my emails. 🙂