Slow cooker venison sliders are perfect for game day food or an easy dinner. The slow cooker does all of the work and you get to take all of the credit for the great taste.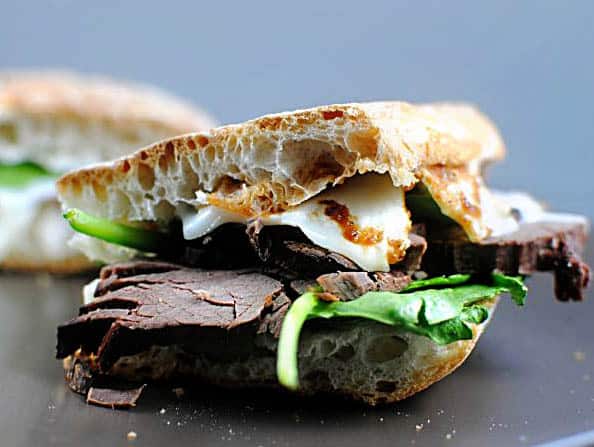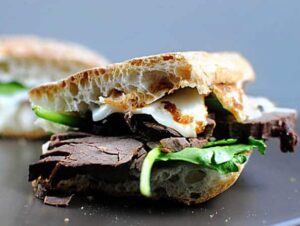 I have a weird hobby (seriously, I work at a comic book store, I know a weird hobby when I see one). I photograph my food. Now I like to think I am not obsessive or freakish about my hobby, but I am 99% sure it freaks my boyfriend out, especially now that I have new photography lights. Nothing special, just some 'daylight' fluorescent bulbs in these metal tin looking things but they sure do light up a room.
I'm not crazy, I swear, but the sun is setting way too early this time of year and getting lights was the only way I was going to be able to post any pictures that weren't baked goods. So, now there are these two giant lights on our dining room table staring us down when I want to take pictures of food. Oh yeah, I know how to keep it classy. Someday, when I have an office this won't go on at the kitchen table anymore and we can have company over again.
Luckily, I don't photograph every meal ( haha, maybe someday I'll be that good of a cook).
Thankfully, the BF can be made happy with food. These slow cooker venison sliders brought a smile to his face. My face, too.
Slow Cooker Venison Sliders
a PTS original recipe
Ingredients:

3 pound venison round roast
1/2 teaspoon salt
1/2 teaspoon pepper
1 cup liquid of your choice (I used a steakhouse marinade. Someone suggested apple juice. The BF hates it. Otherwise, I would have used it)
1 onion sliced
1 loaf of hearty bread
Baby spinach
Chipolte mayo, mayo, or steak sauce
Preparation:
Sprinkle roast evenly with salt and pepper. Place in a crock pot and add liquid. Cook on low 5 to 6 hours.
Remove roast from crockpot and let sit for at least 10 minutes. Meanwhile, preheat your sandwich press, grill pan or skillet and saute your onions (you can choose to leave the onions raw if you prefer).
Thinly slice the roast.
Slice bread in small sandwich sized portions and spread on your condiment of choice. Pile on spinach, onion, venison and cheese in which ever order strikes your fancy.
Place in your sandwich press and make sure to press and hold the lid down for at least 30 seconds.Let cook for 5 minutes until cheese is melted and bread is toasted. Serve and enjoy!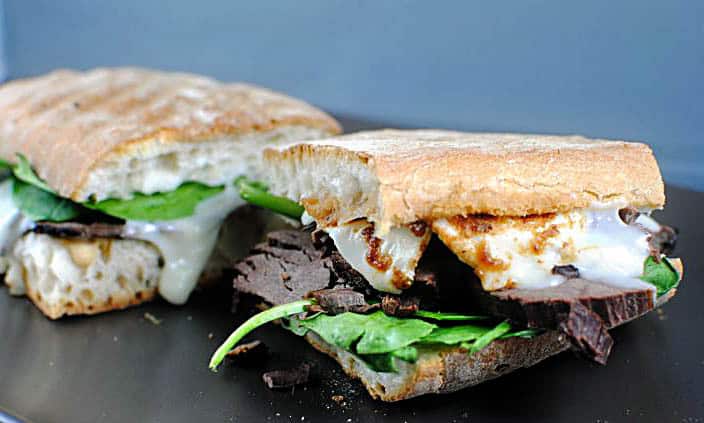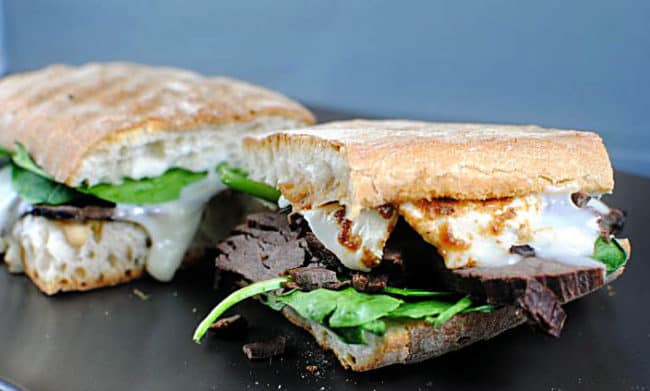 For any food bloggers / photographers who read this and think I'm calling you weird, please don't take it personally. I'm just poking a little fun at myself. Have some slow cooker venison and you'll feel better. I promise. 🙂