Using leftovers from your fridge before they go bad is easy and delicious with this recipe for mac and cheese steak tacos!
If you didn't like my 'Manwich', hated those Bacon Caramel Brownies, and aren't really down with tossing around your leftovers on a late night to fill your belly, I suggest you just go ahead and skip this post. For the four of  you left reading, get ready to party hard with your inner fat kid, because we're using up leftovers in a delicious way.
Some nights, I work late and by the time I get home, I'm starving. Eating late isn't good for you, and we should be more cautious of what we choose, but that theory flies out the window at half past nine, after a long day of work.
By then, I'm far beyond reason. I'm past my point of healthy decision making and I am in full fat kid mode, willing to live with the whining that tomorrow brings when I look pack at the carnage and I complain about what I ate the night before. By the time I get home some nights, I'm the kind of hungry that should be followed by running a marathon, because I want to scoop up the cheesiest, heaviest stick to your ribs pasta I can find. And most nights when I work that late, I do just that.
Some day, my metabolism will change and I will be forced to deal with the consequences, but for now, I'm using leftovers to make a feast fit for a fat kid.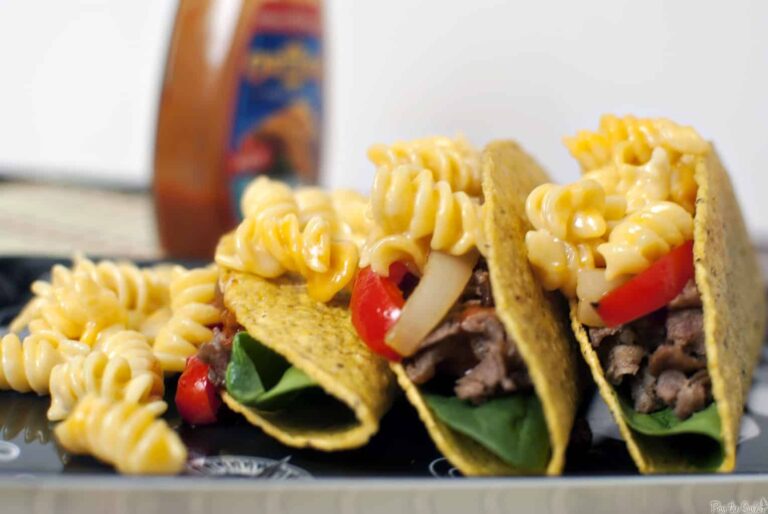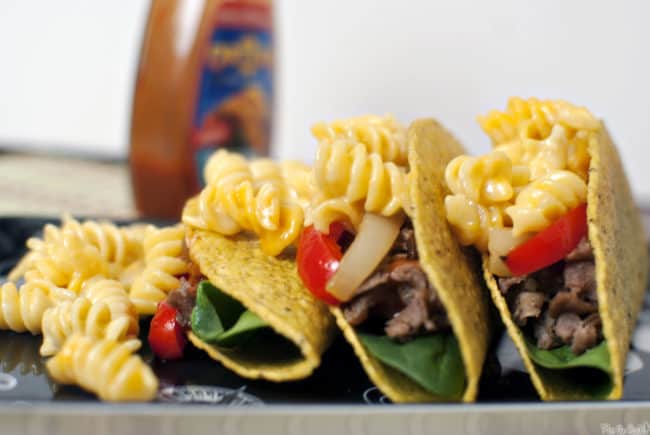 Quick Dinner Fixins: Mac and Cheese Steak Tacos
Inspired by a want to not go to the market, what I had in the pantry, and a suggestion from my boss
Ingredients:
4 steak-um like patties
1/2 teas cumin
1 tbs Baja Chipotle sauce or other Tex-Mex like marinade
1 tbs Olive oil
1/2 red pepper sliced
1/2 onion sliced
3 cups leftovers mac and cheese
1 cup spinach
Taco Sauce
Taco Shells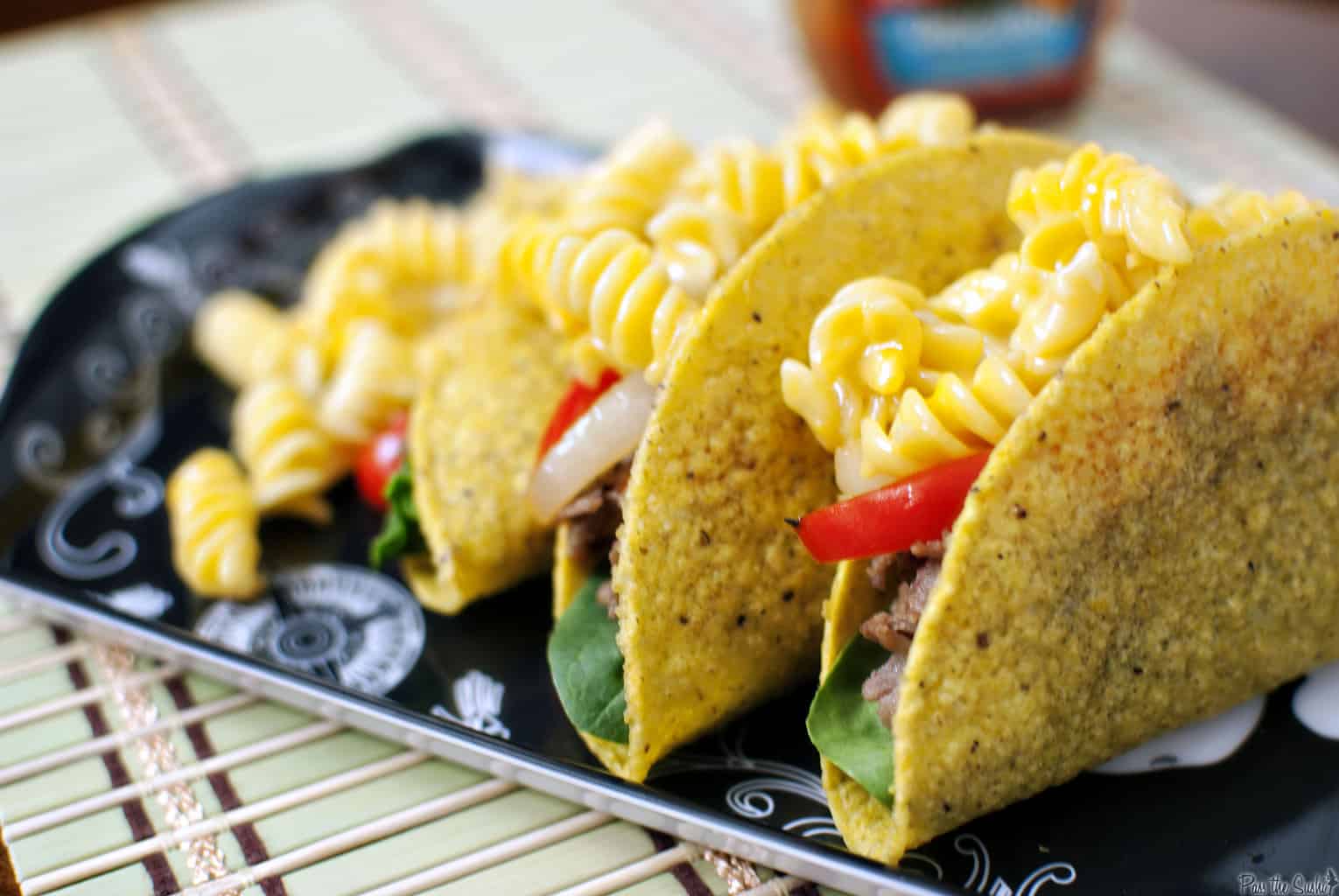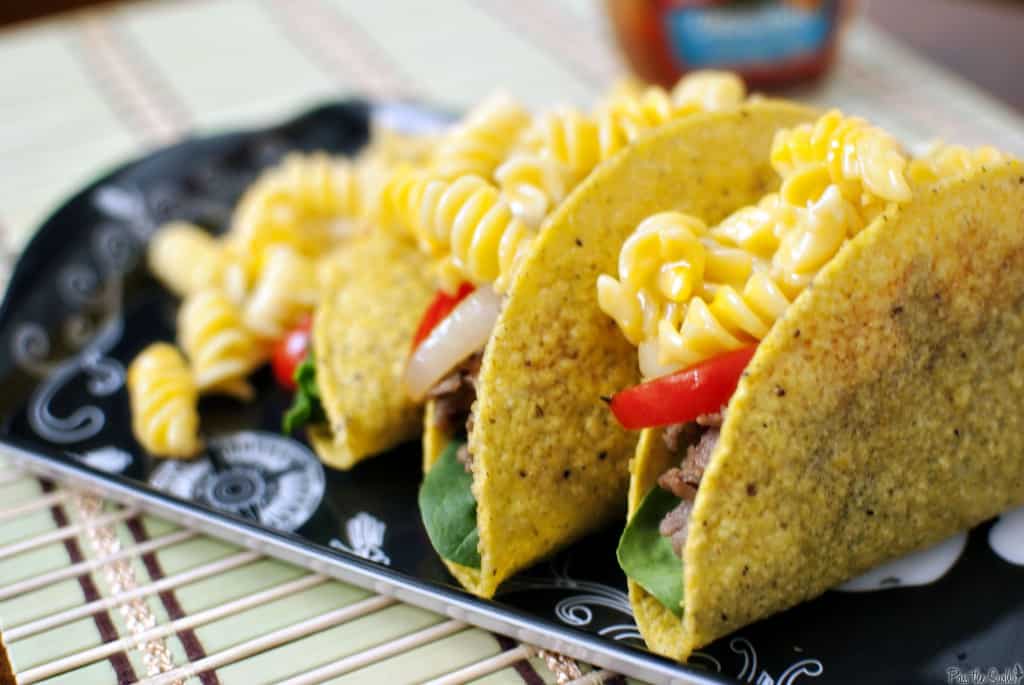 Preparation:
Prepare steak-patties per directions on box, adding cumin and baja chipotle sauce.
Meanwhile, heat olive oil in a small skillet over medium heat. Saute pepper and onion about 5 minutes or until caramelized.
Reheat your delicious leftover mac and cheese (I always take this opportunity to add a little extra cheese and milk to add some creaminess to the leftovers as they reheat).
Heat the taco shells according to the package.
Drain off any excess liquid from the steak (no one wants a soggy taco) and prepare tacos, layering meat, taco sauce, onions, peppers, spinach, and mac and cheese.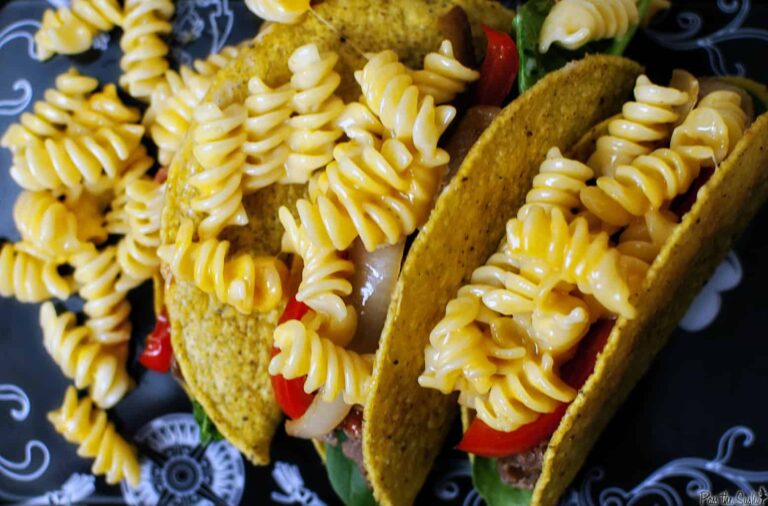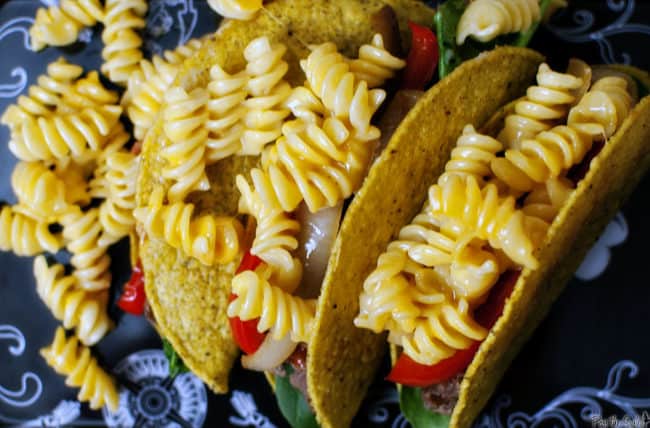 Now that's a winning taco, made the easy way, using leftovers.