Turkey burgers, flavored with Thai seasoning, grilled, then topped with crunchy and healthy broccoli slaw. This is healthy grilled comfort food!
The other day I stumbled across this post from Chow about Backseat Grillers. It talks about those people that can't help but be a little too involved with your grill at a barbecue. People that jump in and flip burgers, change temps, and try to run the show for you. They are just trying to be helpful, but we all know how much this can grate on your nerves.
It also talks about how hard it can be as a female at the grill to avoid these people. I talked last week about how in our household, I am the grill master, but I have been in more than one situation where, because I am female, I have been informed of how to properly cook a steak, smoke ribs, or run my grill.
It seems to me, that passionate grillers are as openly opinionated about the art as people who are avid sports fans. Their way is right and that is that - and boy, are they OK with telling you this. Over and over again.
I enjoyed the tips that the Chow article gave about sending these backseat grillers in the kitchen to find things to otherwise distract them from the 'help'.
How do you deal when you have an overly helpful backseat griller?
I send them inside to help prepare fixins for the turkey burgers!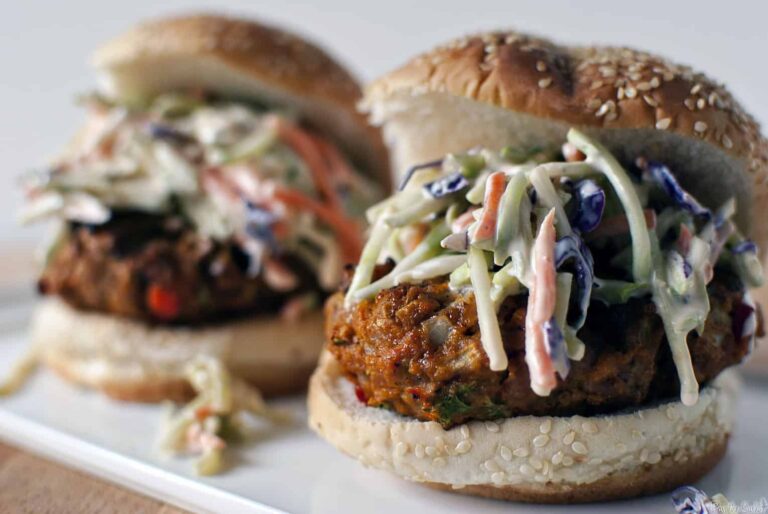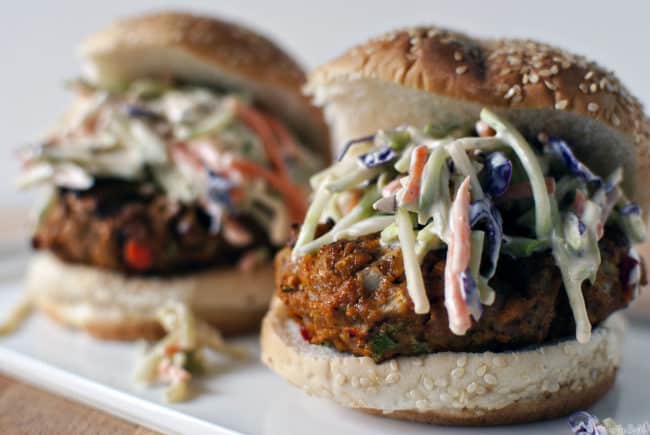 Thai Grilled Turkey Burgers with Broccoli Slaw
from Raptor Toe
Ingredients:
½ cup of bread crumbs
large egg
1 lb of ground turkey or chicken
1 carrot, shredded
2 cloves garlic, minced
1 teas ginger, grated
1 teas chili paste
2 tbs cilantro, finely chopped
2 scallions, finely diced
juice of 1 lime
1 teas of lime zest
1 teas red curry powder
Salt and pepper
Preparation:
Preheat your grill to medium-high heat for 15 minutes.
Combine all ingredients in a bowl and mix to combine. Form ground turkey mixture into patties ( I got about 5 decent sized patties and one small one out of the lot).
Grill (flipping once for about 8 to 12 minutes, checking to make sure they are properly done before serving. Serve with broccoli slaw as a side or on top with toasted buns.
Broccoli slaw
Ingredients:
1 bag broccoli slaw fixins
¼ cup mayo
juice of 1 lime
bunch of cilantro
1 tablespoon chili paste
1 teas of sesame oil
salt and pepper
Preparation:
Combine all ingredients in a bowl and mix to coat. Cover with plastic wrap and let rest 20 minutes so that the flavors mingle before serving.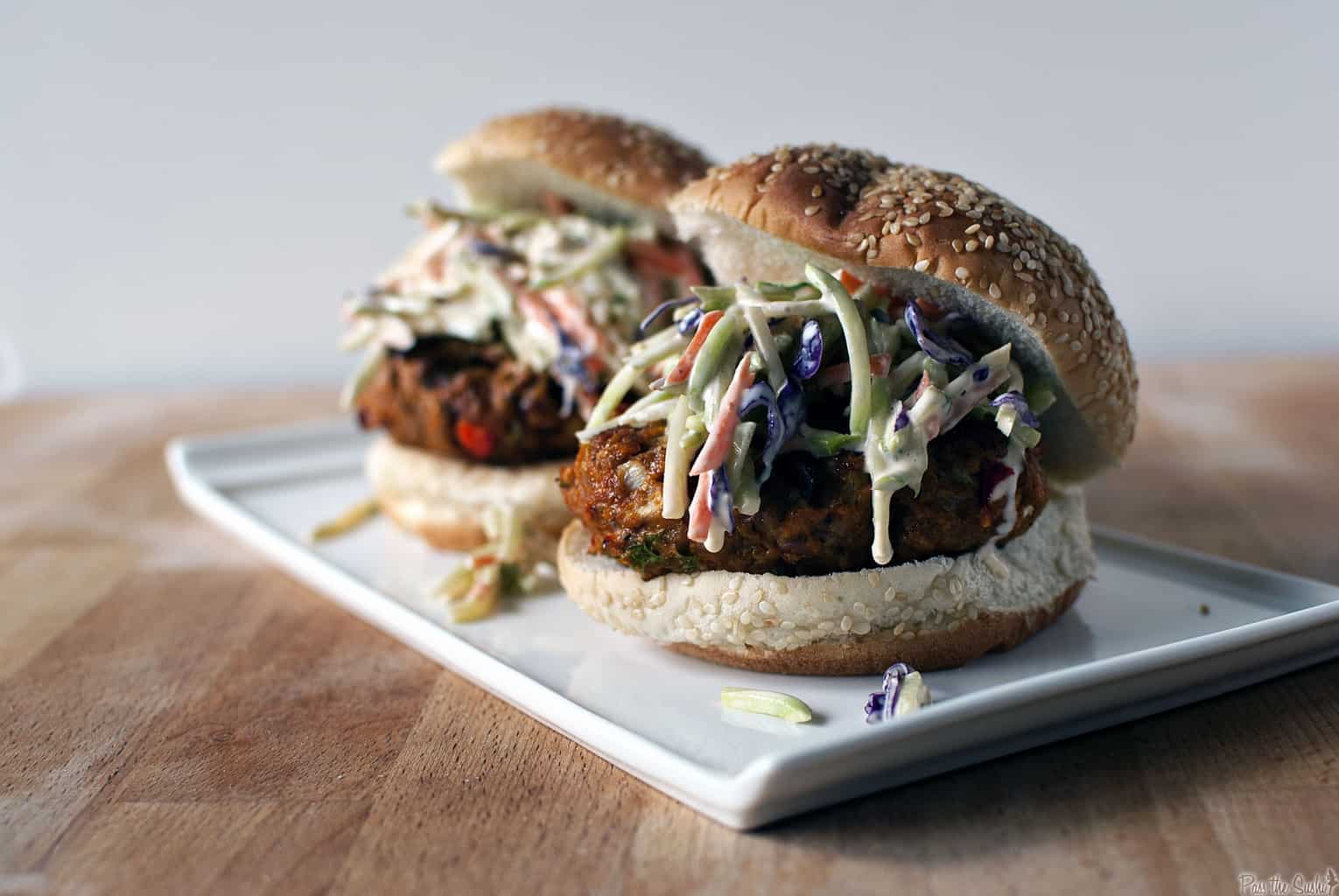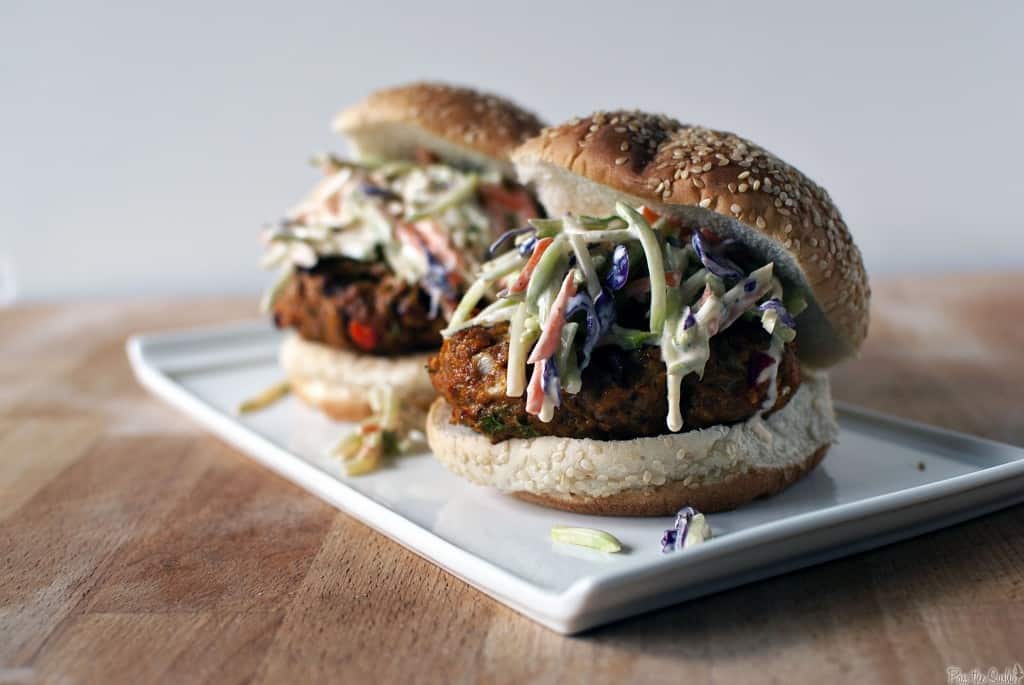 In the mean time, my company is looking for a cork screw. Little does he know we have boxed wine...