Do you ever have those ridiculously stupid conversations with your partner where you end up annoyed just because? They often go like this, "Hey Babe, can you do this for me?" "No, I'm busy." "Whatcha' doing?" "I don't know." ….
Please tell me we are not alone…
So I huff off before early morning lack of caffeine and irritation sets in then feel like an ass two hours later when I spot Handsome home early from work sectioning our an 8×10′ area of our yard for a new garden. The garden I have been talking about… The garden I mentioned in passing weeks ago. Who's got two thumbs up and egg all over their face? Me that's who. So, now whether it be because he really wanted me to have a garden, or that's that much less of the yard he has to mow when the grass goes haywire later this summer, there is a new chunk of area that needs some spiffy plans in my backyard.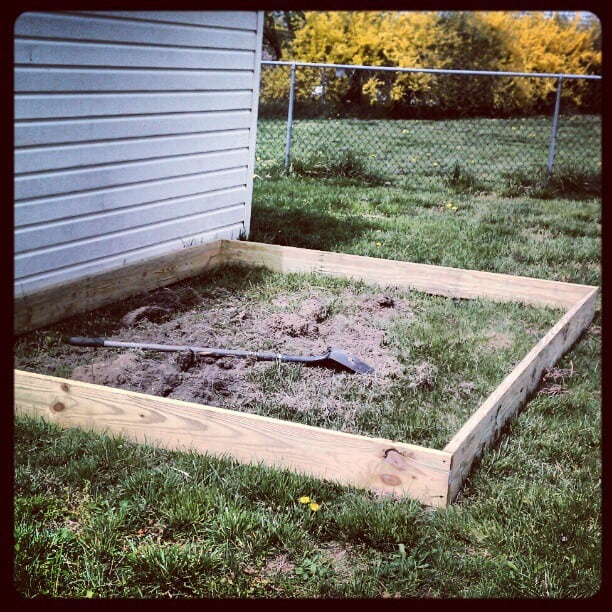 The area is 8′ x 10′ with full sun. We have nonchalantly planted things in our front and back yard with no real plan for the past few years and with little knowledge and less maintenance besides watering, they have all done very well. We are thinking pole beans, spinach, tomatoes, and a world of herbs (basil, chives, oregano, dill, parsley, and anything else our local garden has to offer). For all my aspiring green thumbs out there – what do you think I should grow? What are some easy stater vegetables that we will use. We don't really eat squash, which is a shame because I hear it's easy, but we will pretty much eat anything else. Should I look into those square foot gardens or just give it a whirl? What are your expert tips?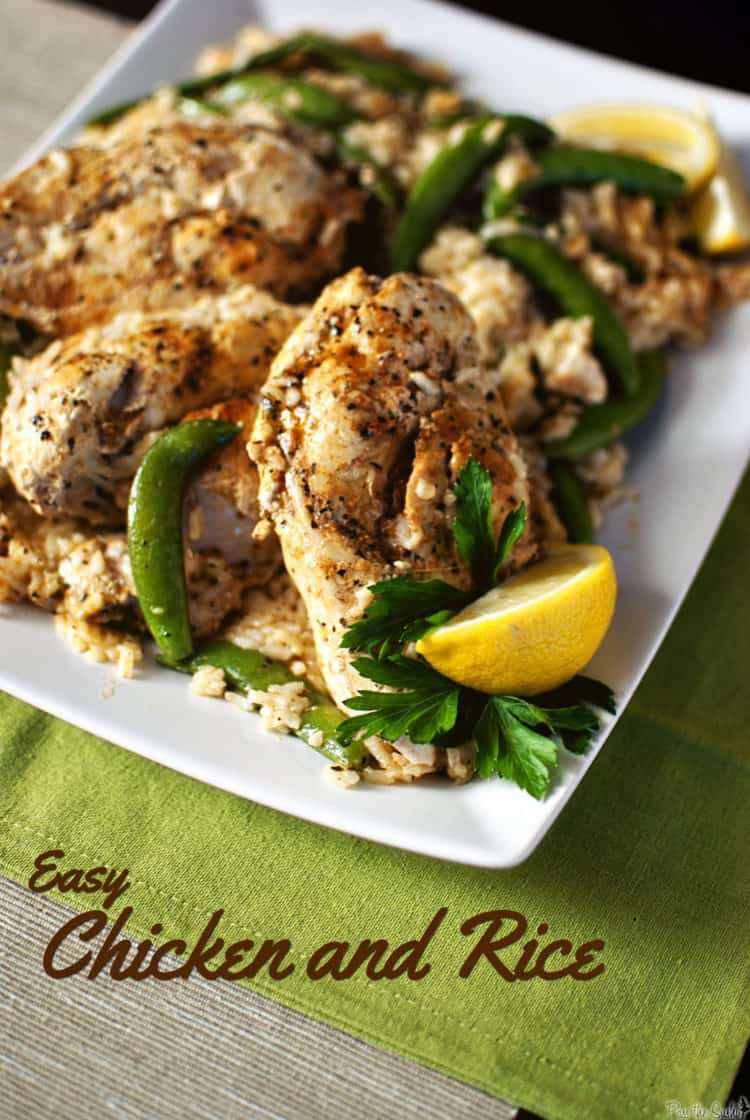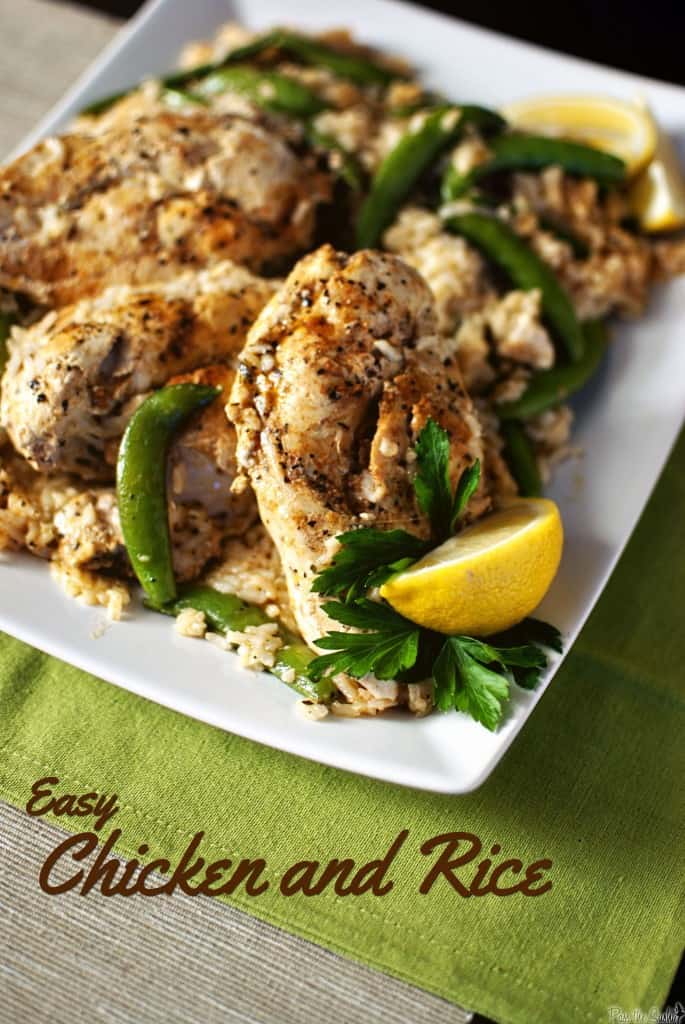 Easy Chicken and Rice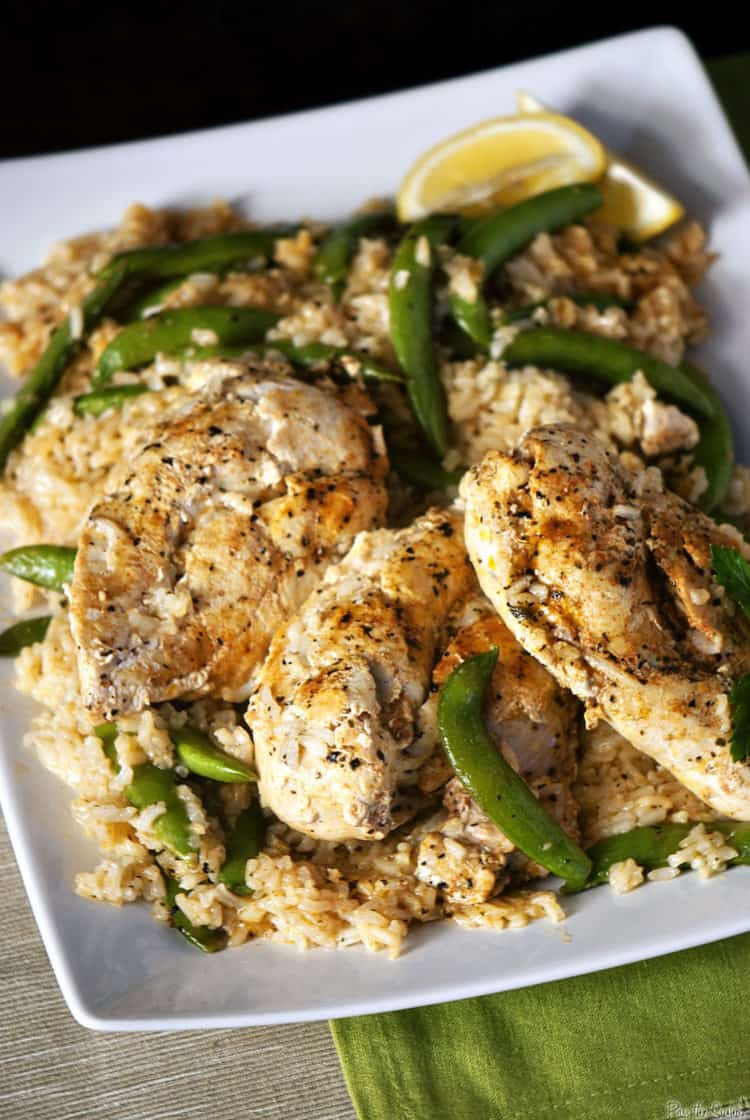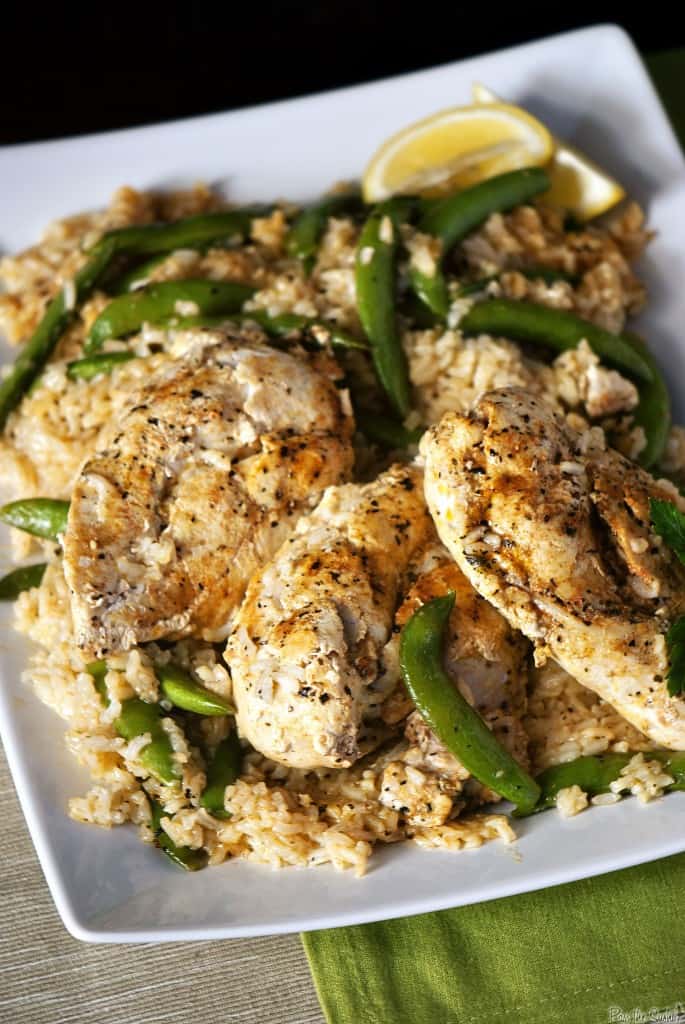 from Better Homes and Gardens Magazine May 2009
Ingredients:
4 skinless, boneless chicken breast havles
1/4 cup Spiced Tomato Blend*
2 tbs olive oil
1 cup long grain rice
2 1/2 cups water
1 1/2 cup fresh sugar snap peas
Handful of fresh parsley
1 lemon cut into 6 wedges
Preparation:
Lightly coat the chicken with 1 tbs of the spice blend. In a large skillet, heat the olive oil until shimmering over medium heat. Cook the chicken 2 minutes each side, remove from skillet and set aside. Stir remaining spice blend and rice into skillet and cook 1 minute. Add water, return chicken to skillet. Bring to a boil, reduce heat, cover and simmer for 15 minutes. Add snap peas to the skillet, cover cook and additional 5 minutes or until rice is fluffy and most of the liquid has been absorbed. Serve with fresh parsley and lemon wedges.
Spiced Tomato Blend
Ingredients:
1 cup dried tomatoes
1 oz dried mushrooms
1/4 cup minced onion
2 tbs salt
1 tbs dried thyme
1 tbs cumin seed
2 teas crushed red pepper
1 teas garlic powder
1 teas ground cinnamon
1 teas ground cumin
1 teas ground cardamom
1/2 teas ground black pepper
Preparation:
Combine all ingredients in an airtight container and mix well.
*Alternatively, you could just use one of those McCormick seasoning packets if you are having a lazy night and happen to spot on in your pantry…. not saying I did that or anything…. >.>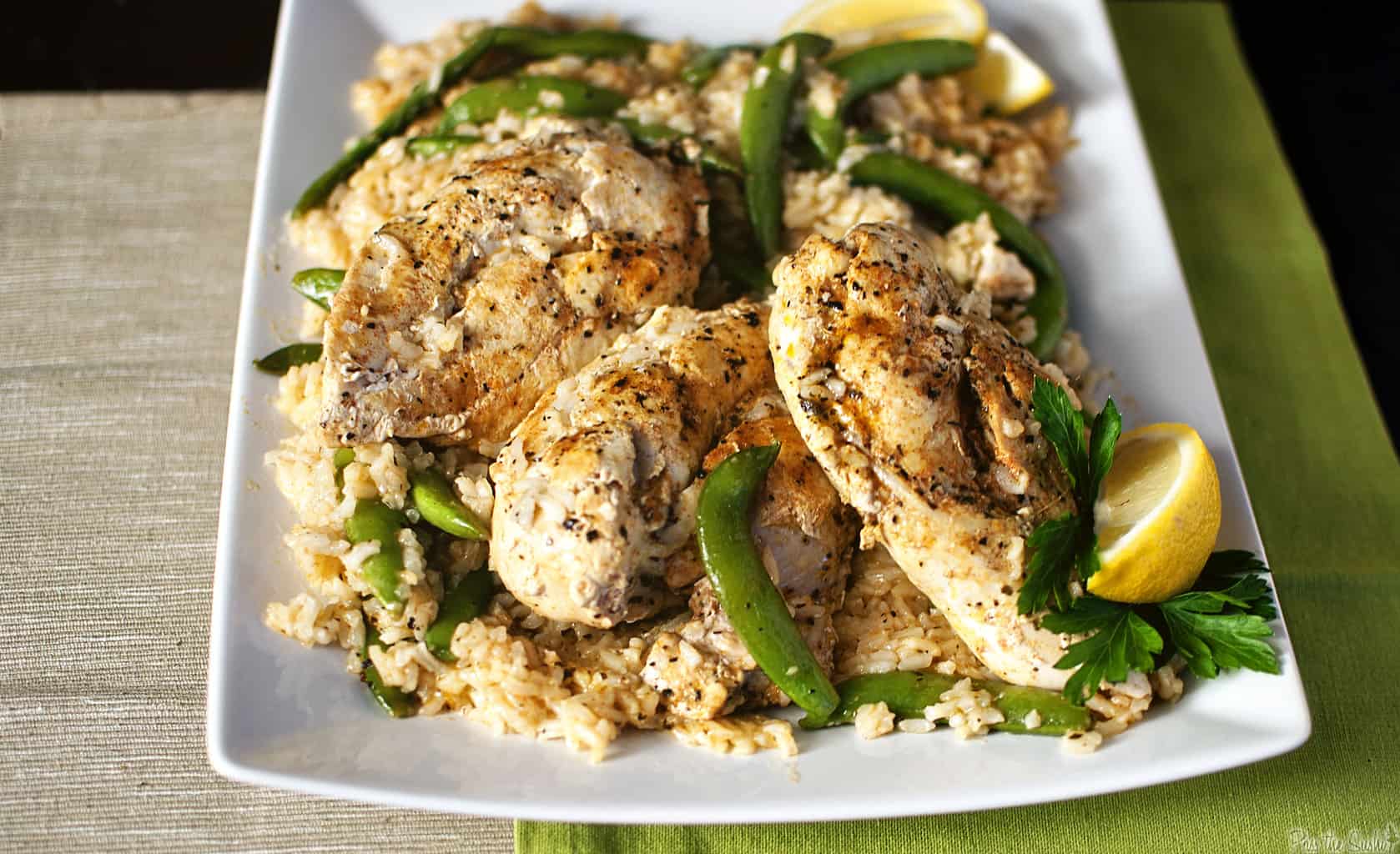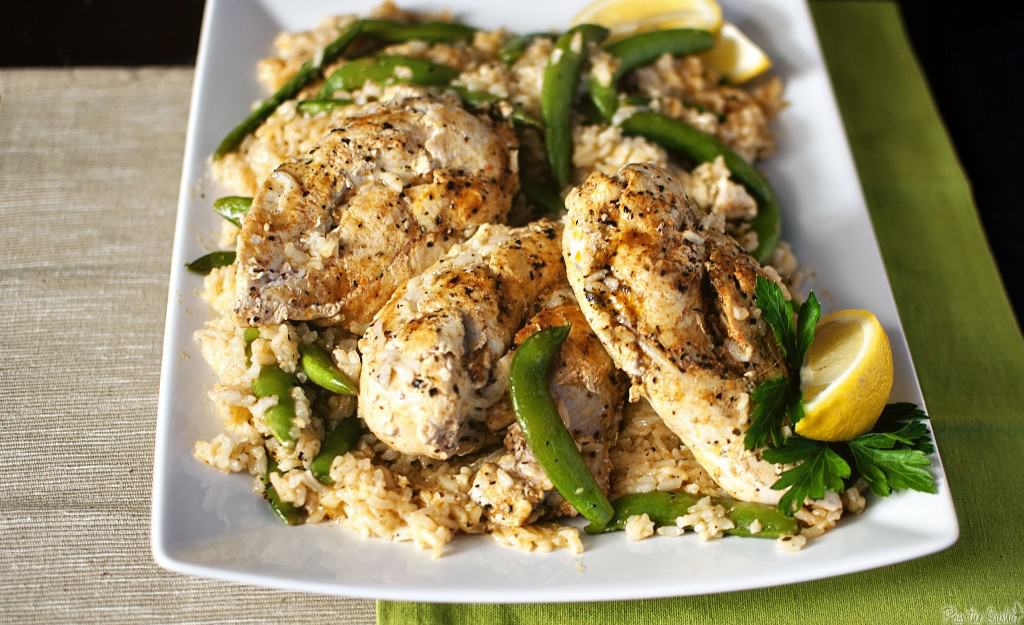 Chicken and rice was a family staple in my house in the teen years. The family recipe was warm comforting and could feed the 92 random teenagers that may pop by on any given weeknight. This updated fresh version isn't the same at all without the heavy cream of mushroom soup and added green vegetables, but it hits the spot. It does still make a ton of food, so be prepared to have leftovers, or lots of teenagers.