Nothing screams summertime like an ice cream sandwich. Chipwiches will always have a special place in my heart, but these red velvet ice cream melts are the real deal.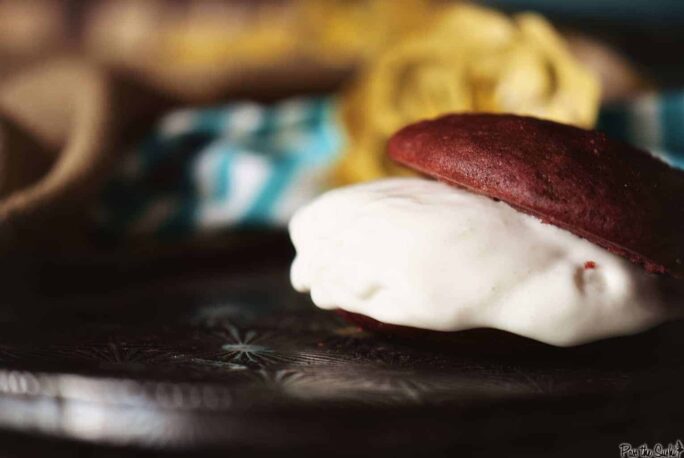 Nothing screams summertime like an ice cream sandwich. And I have been quite shamefully indulging in my fair share of ice cream sandwiches this summer. From chipwiches to these red velvet ice cream melts, I've had more ice cream in the past 4 weeks than I have had in the past 4 years. But I bike now… so I've earned it… or at least that's what I'm telling myself.
So, after a long day of web work, slinging comics, and riding, these creamy, sinful ice cream sandwiches are perfect. And melty. But perfect. The ice cream isn't really an ice cream but rather a guilt inducing frozen version of cream cheese frosting. It's crazy good. The cakes are moist and soft and even though I'm a fan of red velvet cake and love this idea, the ice cream steals the show.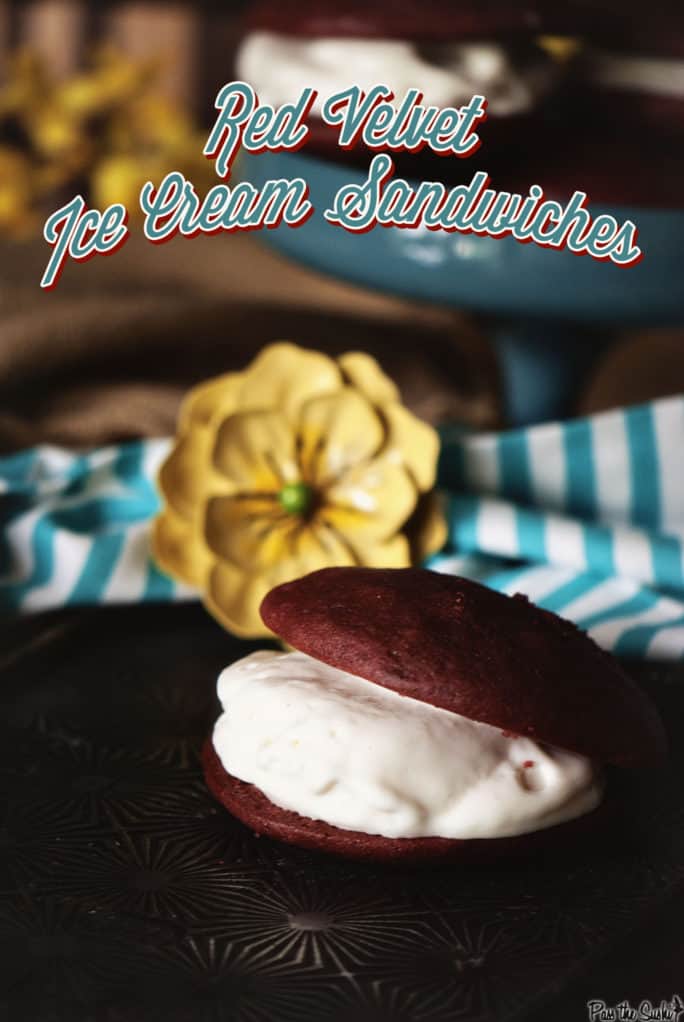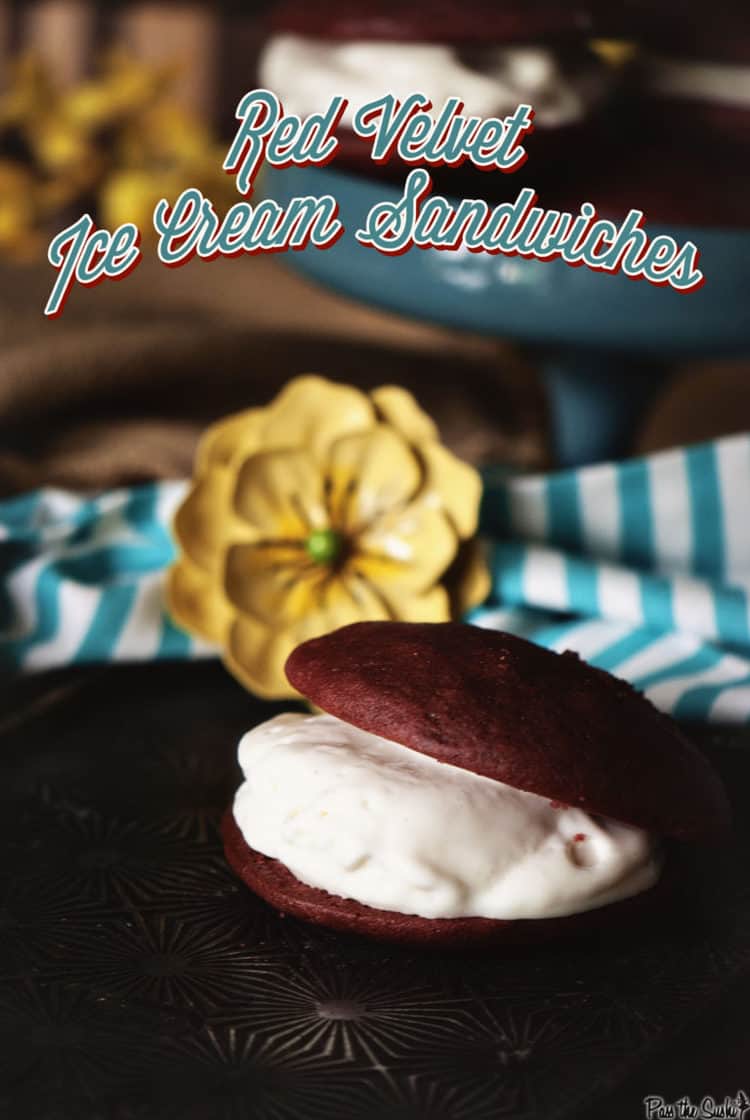 Red Velvet Ice Cream Sandwiches
Rachael Ray Magazine April 2013
Ingredients:
1 1/2 cups plus 1/3 cup granulated sugar
2 eggs plus 3 egg whites
2 tbs plus 1 teas unsweetened dutch-process cocoa powder
1 teas baking soda
1 1/4 tbs salt
1 1/2 teas vanilla extract
1 1/4 cups vegetable oil
1 tbs red food coloring
1 teas distilled white vinegar
3 cups flour
1 cup buttermilk
8 oz cream cheese, at room temperature
1/2 cup confectioners' sugar
Preparation:
Make the cakes: (in all seriousness, this is how the recipe was printed, cakes before ice cream. I made the ice cream first, given it needed to freeze over night.) Preheat the oven to 350 degrees F. Line a few baking sheets with parchment paper or silpats.
Whisk together the 1 1/2 cups sugar, 2 eggs, cocoa powder, baking soda, 1 teas salt, and 1 teas vanilla in the bowl of your stand mixer.
In another bowl, whisk together the oil, food coloring, and vinegar. Add to the sugar mixture and stir.
Add 1 cup flour and 1/2 cup buttermilk. Whisk to combine and repeat ending with the remaining flour.
Drop the batter 2″ apart on prepared baking sheets and bake, rotating pans halfway through bake time as needed, until the tops are set and just springy. Allow to cool completely.
Make the ice cream: In the bowl of your stand mixer fitted with the whisk attachment, beat the egg whites and remaining 1/4 salt until just foamy on low. Increase the speed gradually and beat in the remaining 1/3 cup sugar until a meringue is just forming stiff peaks. Transfer to a bowl and place in fridge to cool.
Back at the mixing bowl, add the cream cheese, confectioners' sugar, and remaining 1/2 teas vanilla. With the paddle attachment, mix until combined. Increase the speed to medium-high and beat until fluffy, about 2 to 3 minutes, scraping down the sides as needed.
On low speed, mix on 1/3 of the chilled meringue into the cream cheese mixture. Remove the bowl from the stand and gently fold in the remaining meringue with a spatula. Scrape into a resealable container and freeze over night.
Sandwich the ice cream between the cakes and serve immediately. No really, serve right away, these things get messy quick.