Barbecue stuffed chicken salad takes the best of barbecued chicken and pairs it with a Southwest style salad. Black beans, corn, and jalapenos, along with creamy goat cheese!
I know I'm not alone, but I have a frisky little cell phone. I can't spell. Even though I love spell check and run it at least three times per post, I guarantee there is still at least one misspelling in every one of my posts that I find later.
So when I got my smart phone, I was rather excited for this predictive text technology. Boy, was I wrong. Predictive text is more of a program designed to make you appear retarded to friends and colleuges, er, colleagues.
My phone, for example, is a sick one. I didn't program it that way, it came that way. It has randomly changed words to 'orgy' and 'asphixiate' without my typing anything remotely close (and that would have been a rather awkward text to my boss, in case you were wondering). The words I know I don't know how to spell, it seems to make up spellings for, and simple expressions become words I rarely think to use. Simple expressions become … well, just weird. I started keeping "Innkeeper" for when I need to pause, "Um."
To top it off, I Luke things. Not like them. I would love to see the texts that occurred between Luke and the previous owner of this phone (though it was sold to me new) because they were awfully kinky based on my phone's predictive capabilities. Little does Luke know, Klein was right behind him on that list. That, or my phones just a freak.
Yeah, this post has nothing to do with food. Well, until now.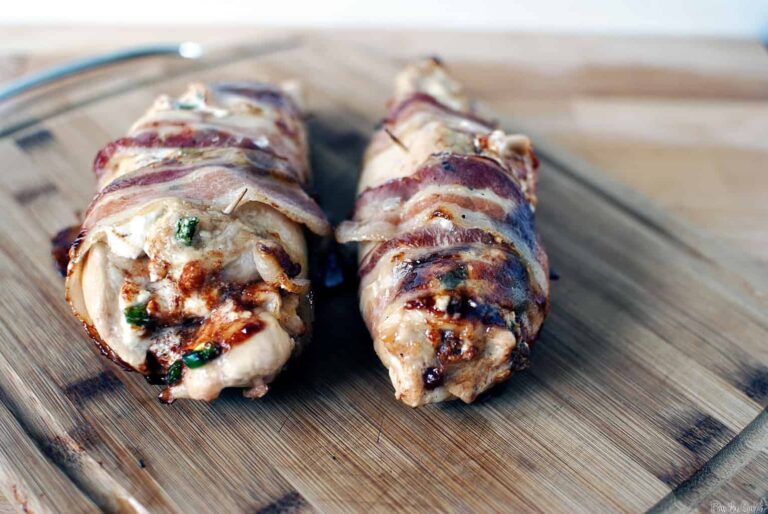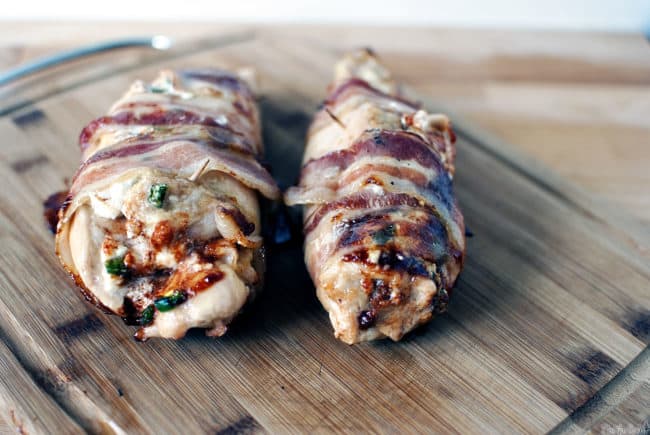 Everyone needs a good barbecue stuffed chicken salad recipe.
Barbecue Goat Cheese Jalapeno Stuffed Chicken Salad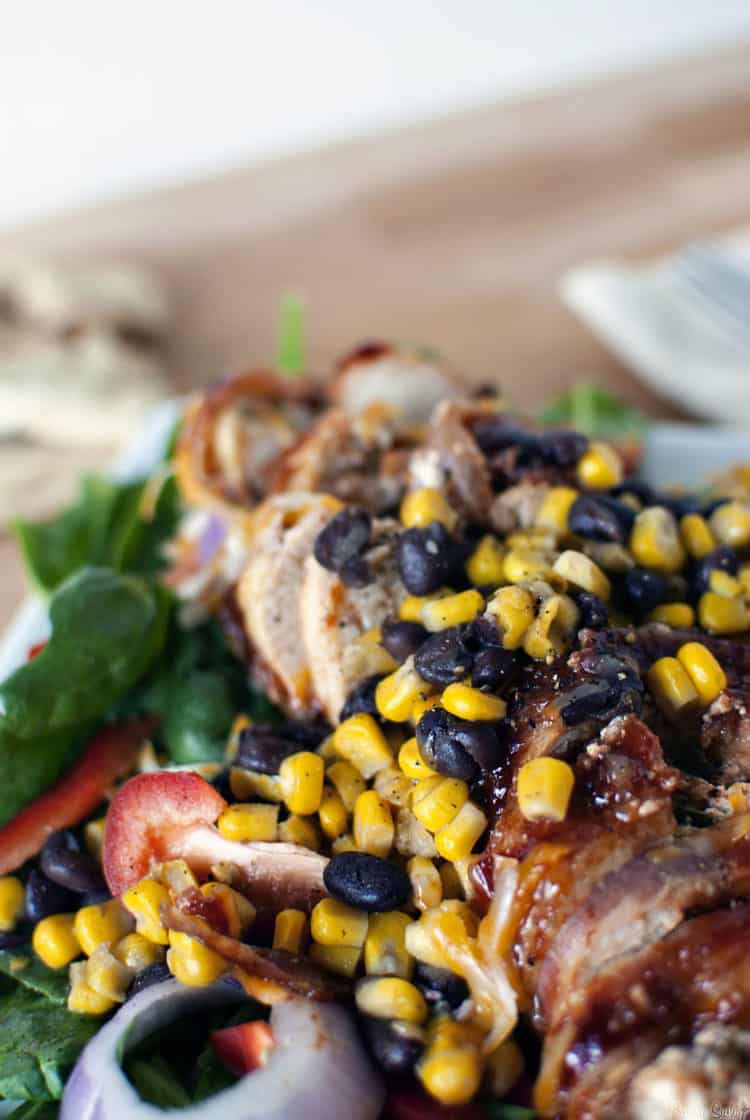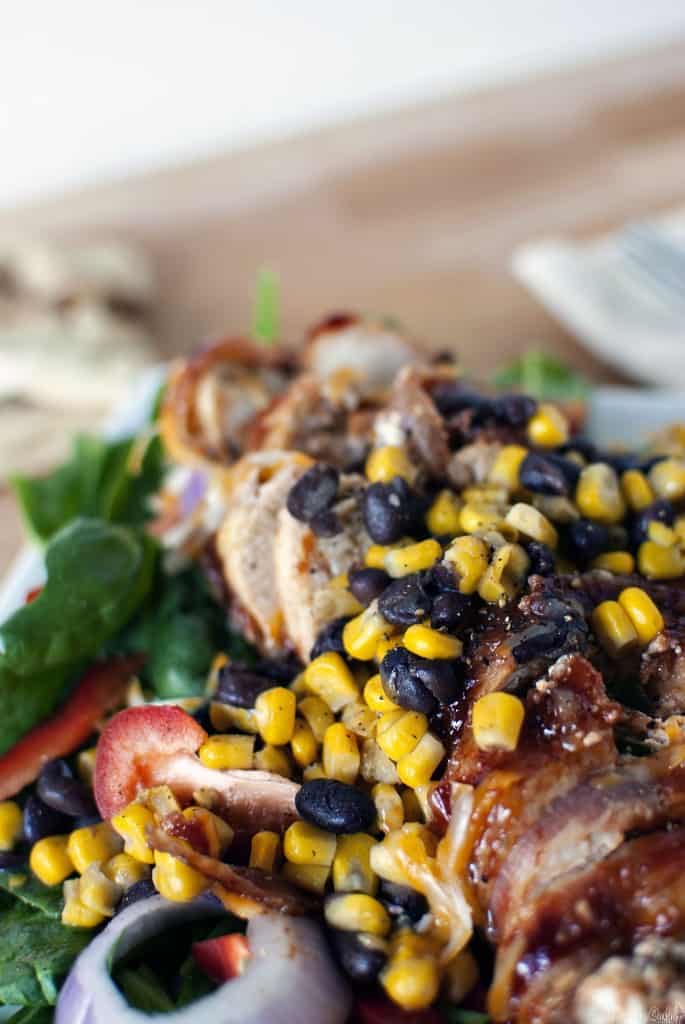 Inspired by the deliciousness on Blog is the New Black
Ingredients
1/2 cup corn, drained if canned
1/2 cup black beans, drained and dried
4 ounces white wine
2 chicken breasts, flattened
1 cup barbecue sauce
4 ounces goat cheese
1 jalapeno, seeded and diced
4 pieces of bacon
1/2 red pepper, diced
1/2 red onion, sliced
4 cups spinach, chopped
8-10 cherry tomatoes, sliced in half
1/2 avocado, sliced chopped
1/2 cup Monterrey cheese
1 handful tortilla chips, crumbled
Preparation:
In a small saute pan over medium heat, simmer corn and black beans in white wine until wine is reduced to almost nothing.
With flattening chicken, marinate chicken in BBQ for 3 hours, or overnight. On a clean work surface, with a pile of toothpicks ready, spread goat cheese in the center of each chicken breast and sprinkle with jalapeno. Tightly roll up each breast, wrap with bacon, and secure with toothpicks.
Preheat a grill to high. Clean grate and turn off the burner where the chicken will be placed. Lower remaining burner to medium. Place chicken on grill and cover.
Stand by to rotate often and watch for any flair ups (bacon grease and all). Baste with additional barbecue sauce. When cooked through, set aside to rest.
Toss spinach with onion, tomatoes, peppers, and avocado. Top with sliced chicken. Sprinkle with cheese and tortilla chips. Spoon corn and bean mixture over top.
It's a fiesta, with barbecue stuffed chicken!