Yo Kita (said in my most Bitchin' Kitchen Nadia G voice) what's up with the wonky post schedule this week? 
Um, It's Christmas, Fonz. I promise a normal week next week complete with New Years countdowns, resolutions and killer recipes. But for today, I just got done at the gym, my house is still a crazy hot mess, my cat has claimed my lap and my legs have gone past the tingly asleep stage to the omg you are going to fall on your face when you stand up and my dog has the most disgusting farts in the world. So for now, I'm going to go back to flipping through my pile o' holiday loot and wishing I didn't have to work this weekend. And now that the post work out munchies have kicked in, I'm going to earn back those calories I burned running like a retard on the treadmill with these little bites of doom.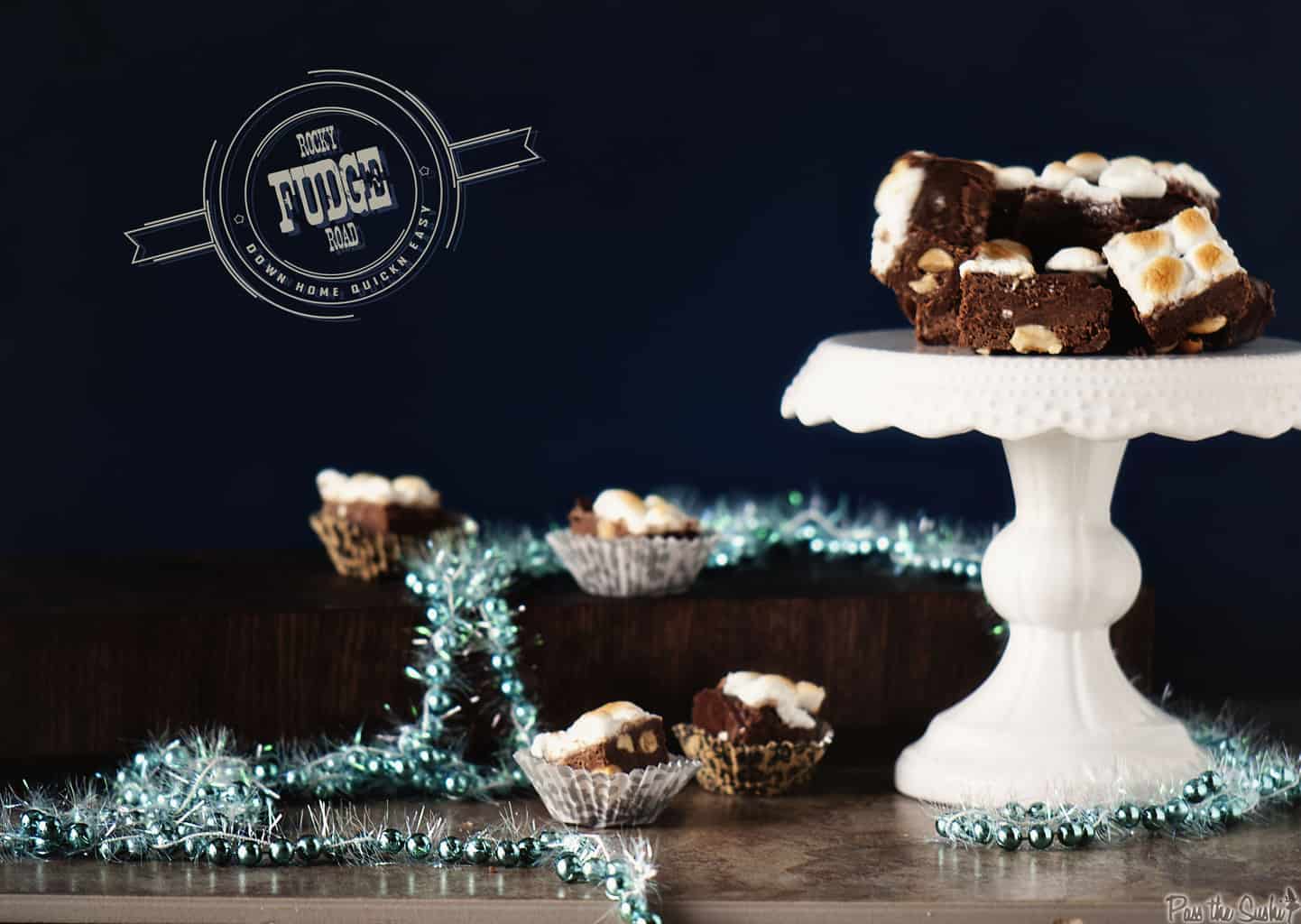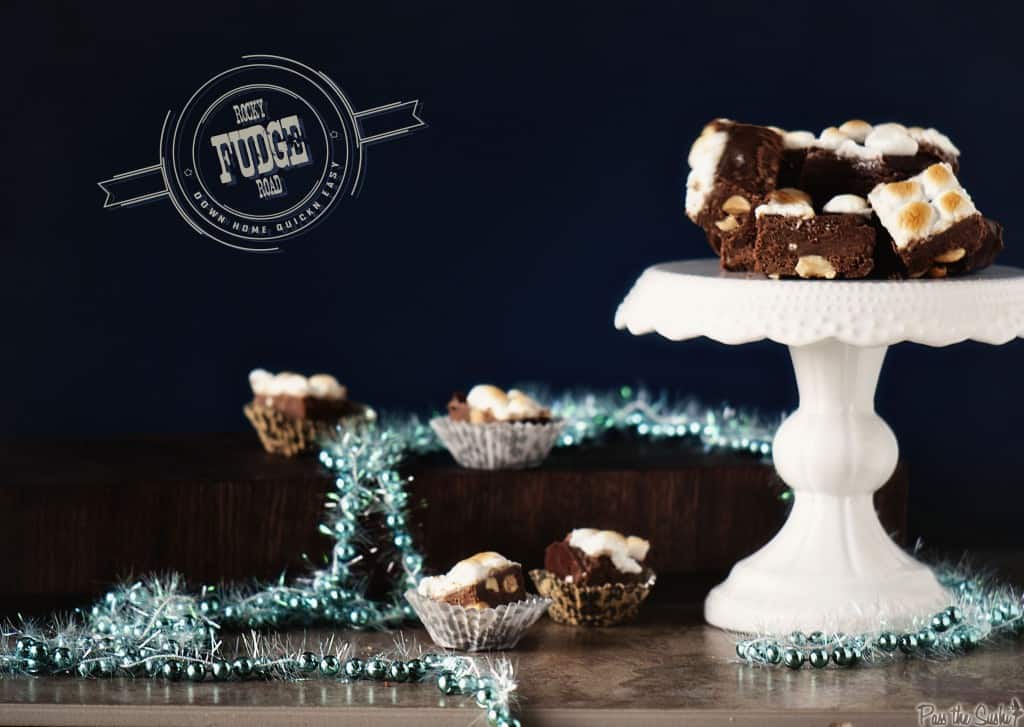 I've been dying to try a recipe with this secret ingredient since my cousins wife made peanut butter fudge one day at a family picnic. No one could believe that is was made out of processed cheese. It tasted great and had the perfect texture. That was like three years ago, I'm finally getting to it. Scratch that off the bucket list.
Quick and Easy Rocky Road Fudge
Adapted from Kraft Recipes
You are going to look at the first ingredient listed in this recipe and cringe but you should know there may have been a moment where I ran around my house with Elf like enthusiasm screaming the Snozzberries taste like snozzberries after biting into this fudge. Trust me.
Ingredients:
12oz Velveeta, cut into 1/2-inch cubes
1 cup butter, diced
6 oz unsweetened chocolate, chopped
2 tbs light corn syrup
1 teas vanilla
8 cups confectioners' sugar
1 cup chopped peanuts, toasted
1 cup mini marshmallows
Preparation:
Line a 9×13″ baking pan with parchment paper or aluminium foil and grease well. Set aside.
Preheat your broiler. Line a baking sheet with parchment paper or a silpat. Arrange marshmallows in a single layer on baking sheet. Toast until just lightly brown. No seriously, watch this like a hawk. A hundred mini marshmallows on fire is suddenly kind of a big deal if you have a tiny kitchen. Set aside to cool.
Meanwhile, in a medium heatproof bowl melt the Velveeta, butter, chocolate and corn syrup in the microwave. Start with 40 seconds, then bump down the time to 30 second increments stirring as needed, until the mixture is smooth and completely melted.
In a large bowl beat in the vanilla and (with a hand mixer or some old fashioned muscle) the confectioners' sugar into the chocolate mixture as quickly as possible one cup at a time. It will become difficult at the end but work through it for a smooth fudge. Fold in the peanuts. Spoon mixture into the prepared baking dish and smooth the surface with the back of a spoon. Carefully peel your toasted marshmallows off of the silpat. The bottoms will be sticky. Arrange them in a single layer of the fudge, pressing gently.
Place in fridge to cool completely for at least 4 hours before serving.
The winner of last weeks BigKitchen Le Creuset giveaway was Emily of Ultra Epicure! Congratulations. 🙂 Sorry for the delay in the announcement. I was trying to buy some time as BigKitchen gives their employees some time off for the holidays (which, btw, I think is awesome).