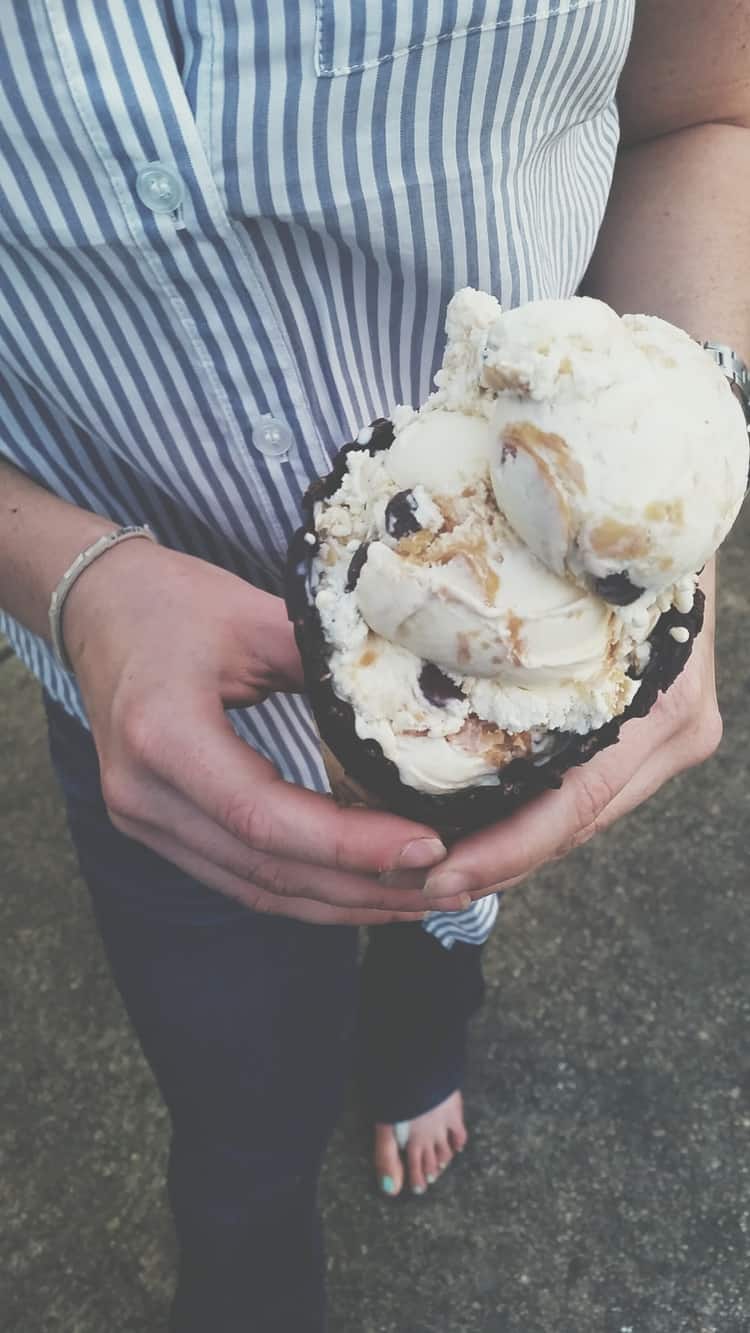 Down a stretch of 213 in Maryland sits an abandoned golf course. The once pristine greens sit overgrown with grasses and the water holes have become a stunning trap as they hide beneath the growth just peeking out every so often to remind you not to venture too far. On the corner there is a gas station, one that makes the best fried egg sandwich you could ask for with a trusty mechanic, and across from it there is a restaurant I have never been in. It looks like one of those mom and pop places where friends could gather on Saturday morning…
On the other side of the 4 way stop sits Sweet Cowolines, painted with bright pink doors and a spotted black and white motif to resemble a cow, it is a place as a child I would have not let my parents drive past. I can only imagine that in previous years, with the business of the golf course, on a hot summer day, there would have been a line around the corner waiting to enter. The hot summer evening we went, we sat outside with a few others and enjoyed our desserts.
I had the Holy Cow Ice Cream (peanut butter ice cream with a  peanut butter swirl and mini reeses). Handsome tested his standard chocolate shake. And it was delicious. I may really be into peanut butter as an ice cream flavor 😉 They also had a treat ready for the couple next in line, who brought their pup (he was waiting patiently outside). His own little cup of doggie ice cream. That pretty much seals the deal for me. Any place that treats pets well has to be run by good people.
When you you are traveling back from Chesapeake City, gorged on crabs and beer, be sure to take 213 home, and stop at that place with the bright pink door. Bring your four legged friend in. And have a scoop of old school Americana.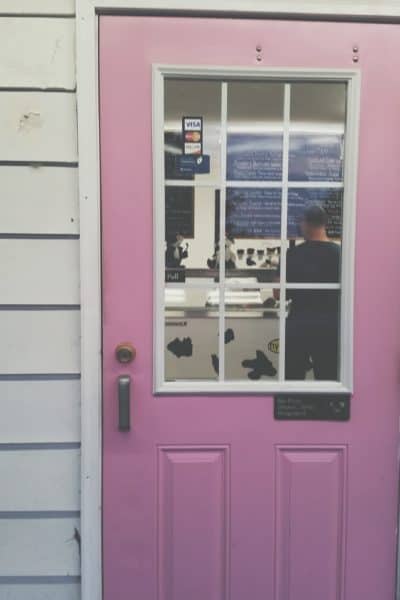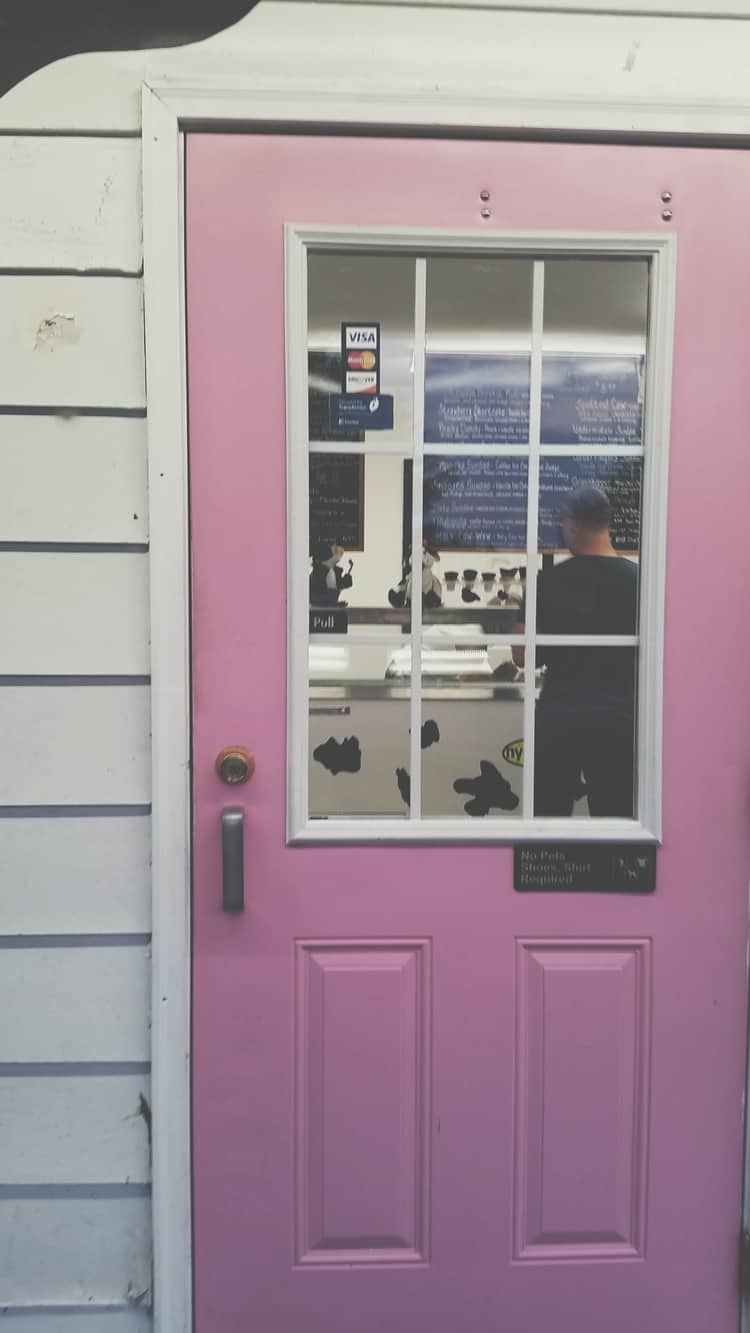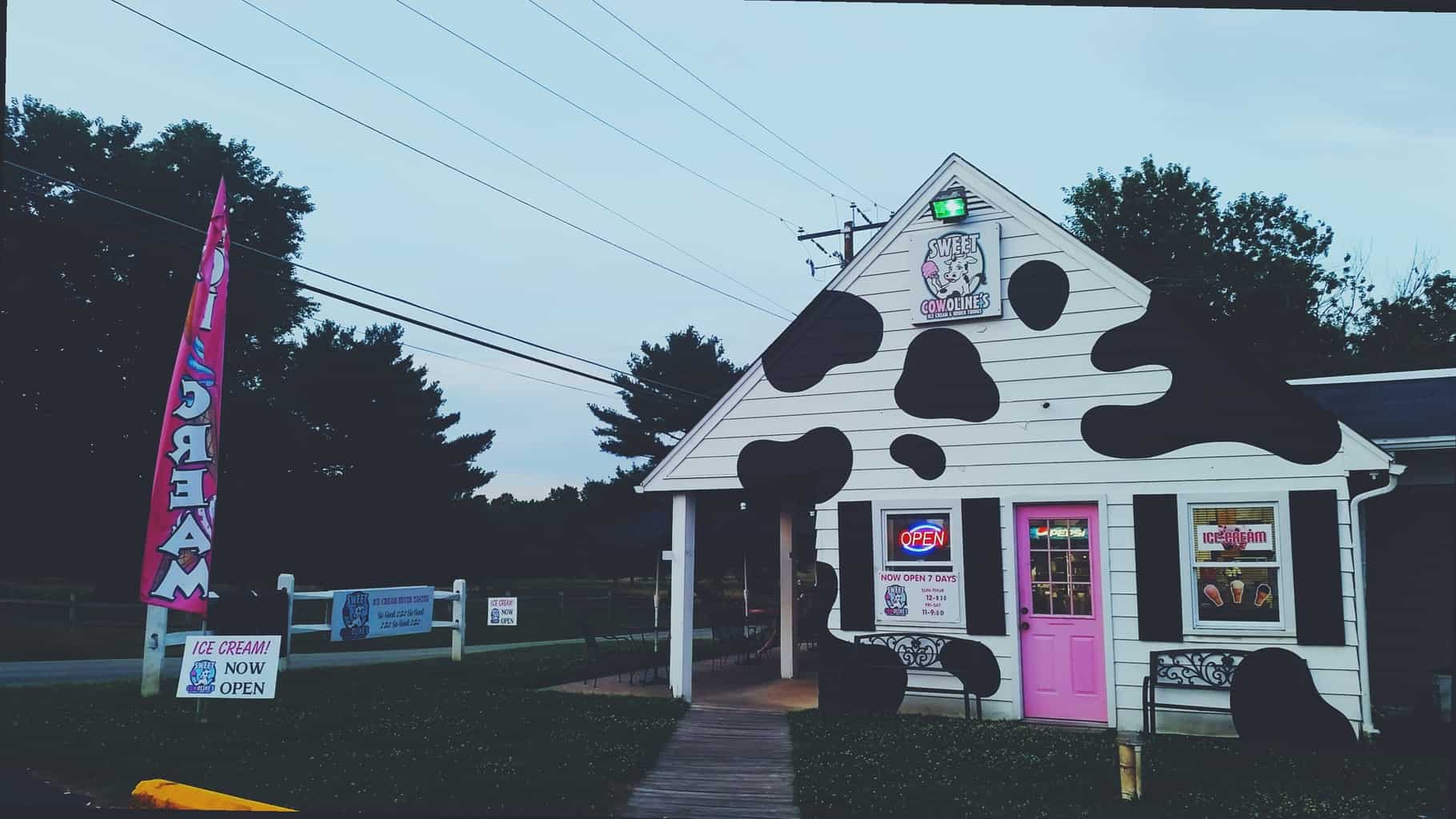 Find Sweet Cowolines at 1074 A Augustine Herman Hwy Across From Bakers Elkton, Maryland 21921 and on Facebook.