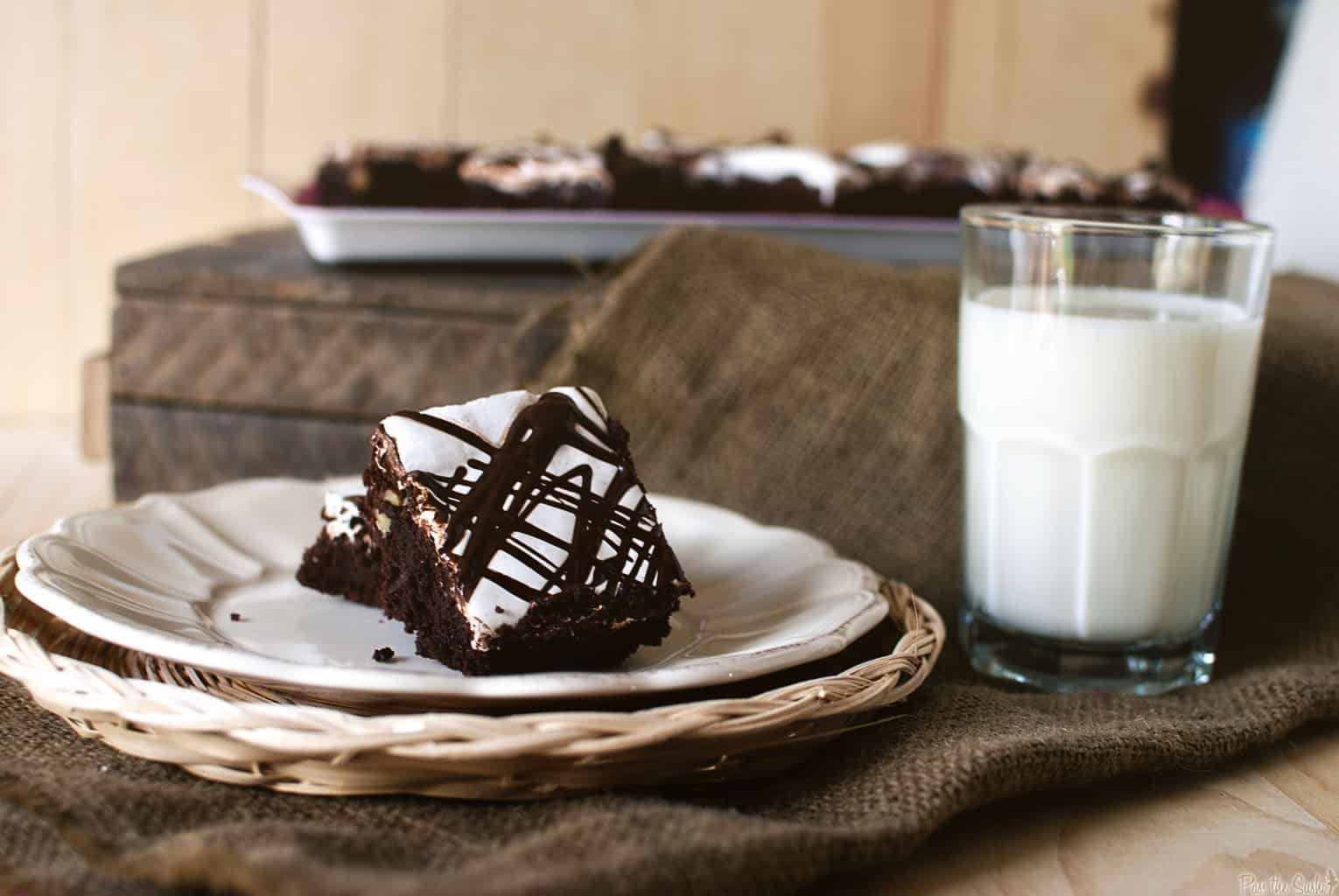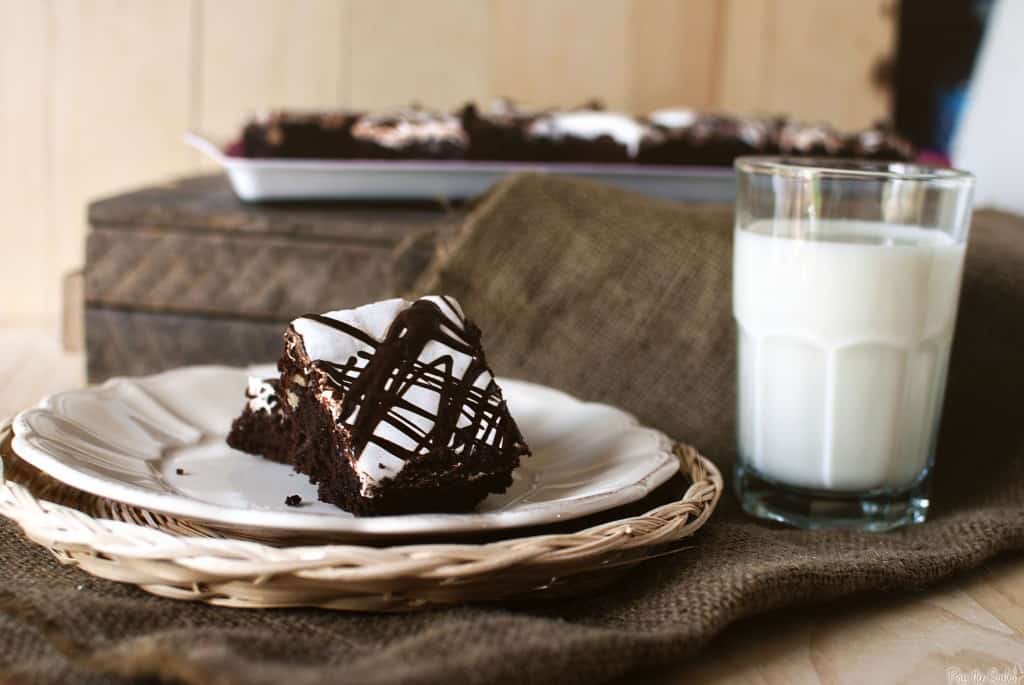 This is the kind of brownie I would pick out from the dessert table a mile away. The dense, gooey, thick kind of brownie that goes best paired with an ice cold glass of milk. If there is one thing I am a sucker for every time, it's a great brownie.
These 'Mississippi Mud Brownies' are the perfect kind of treat for social gatherings, block parties, or organized beauty pageants. Ok, that last thought may have come from a dangerous combination of Benadryl and It's Always Sunny in Philadelphia. (Danger, danger). So with that in mind, we're cutting things short.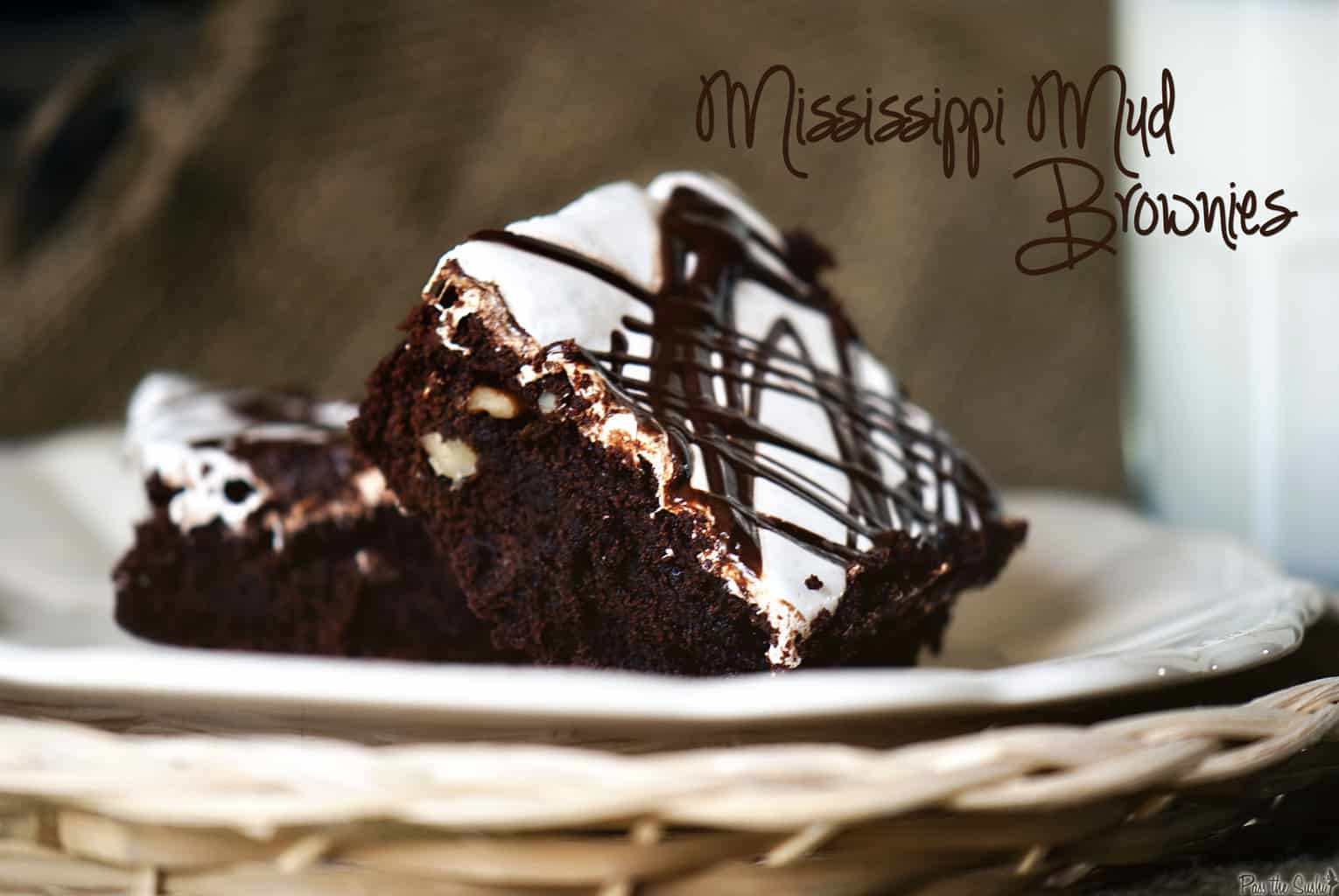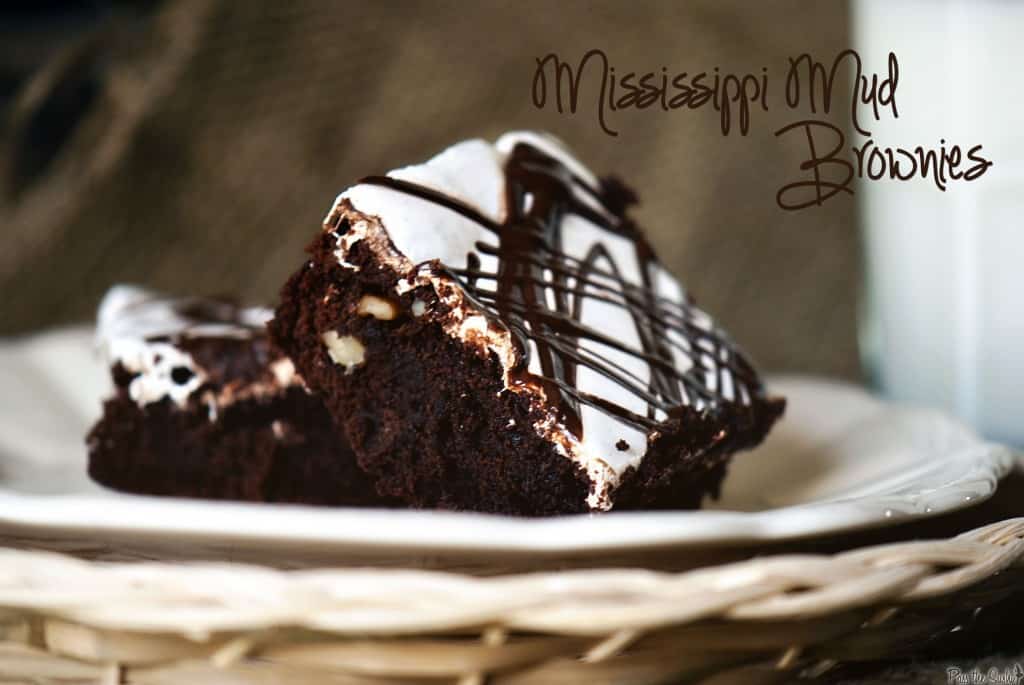 Mississippi Mud Brownies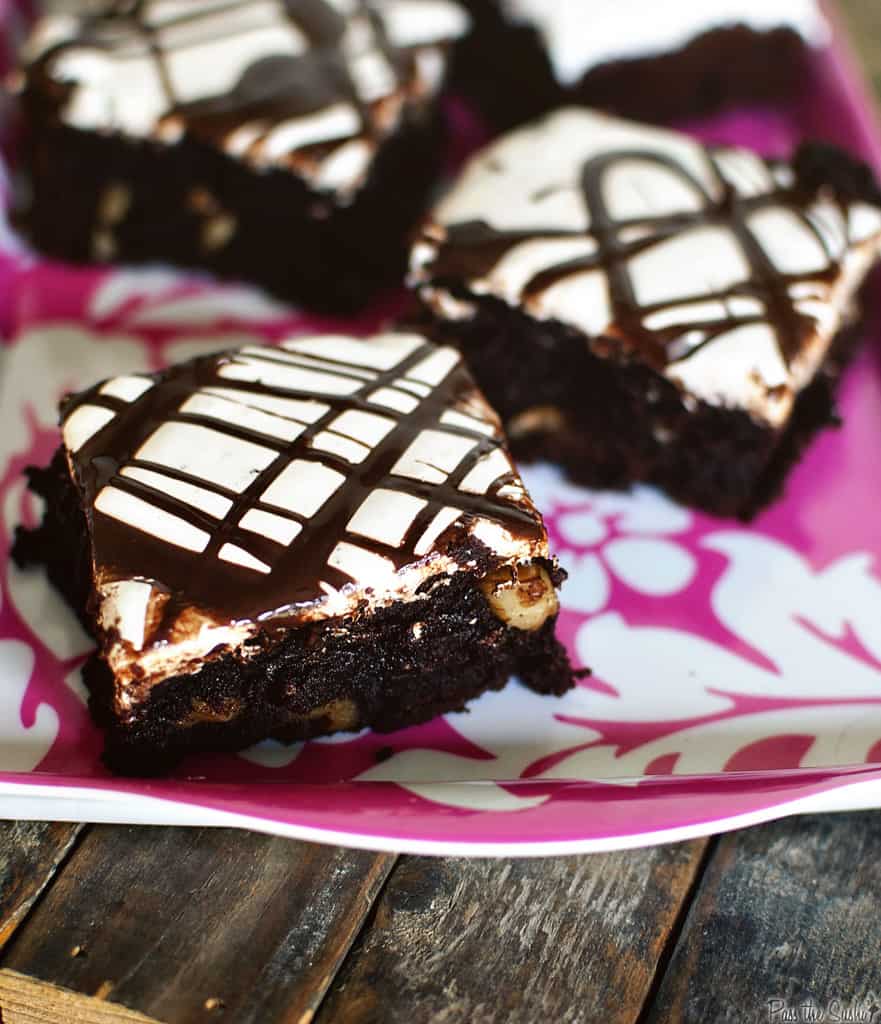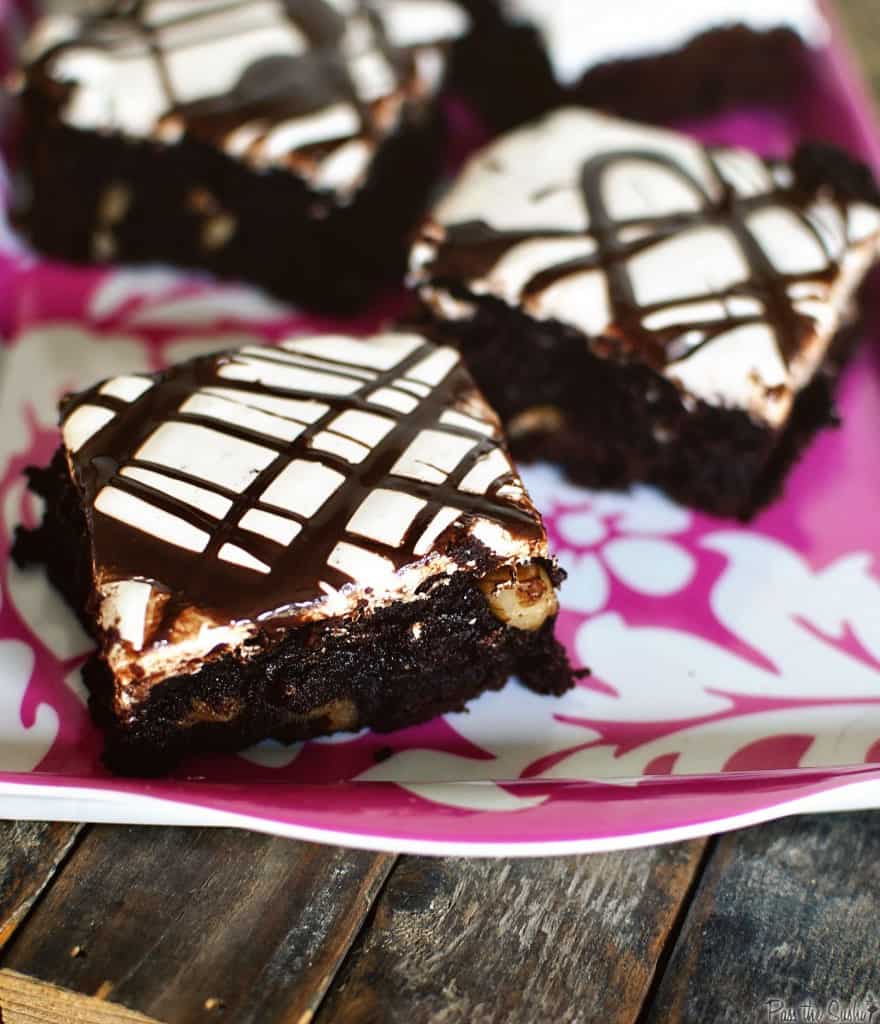 from Cook's Country Backyard Barbecue
Ingredients:
For the Brownies:
6 oz unsweetened chocolate, chopped
2 sticks unsalted butter
1 1/2 cups flour
1/2 cup cocoa powder
1/2 teas salt
3 cups sugar
5 large eggs
3/4 cup chopped walnuts
For the topping:
3/4 cup marshmallow creme
1/4 cup semisweet chocolate chips
2 teas vegetable oil
Preparation:
Preheat the oven to 325 degrees F. Line a 9 x 13 inch baking dish with aluminium foil and spray with baking spray.
Melt chocolate and butter in a double boiler over barely simmering water, stirring occasionally, until smooth, 5-7 minutes. Cool slightly.
In a medium bowl, whisk together the flour, cocoa powder and salt.
In the bowl of an stand mixer fitted with the paddle attachment, mix the eggs and sugar on low speed until completely incoporated. Pour in the melted chocolate and continue to mix. Pour in the flour mixture until no streaks of flour remain. Remove the bowl from the mixer, and fold in the walnuts.
Scrape the batter into the prepared baking dish and using a rubber spatula, smooth out evenly.
Bake for 35 minutes or until a toothpick inserted in the center comes out with a few wet crumbs. Place on a wire rack.
Scoop dollops of the marshmallow creme onto the hot brownies and let sit for one minute until softened.  Spread the marshmallow creme evenly over the brownies. Meanwhile, in a heat proof bowl, combine the chocolate chips and oil and microwave until smooth, 30 – 60 seconds. Using a spoon, drizzle the melted chocolate over the marshmallow creme layer.
Cool for at least 2 hours before removing from pan, cutting into squares, and serving.