Who is the face behind Cabot Coop? That amazing cheddar cheese you can find across markets throughout New England and further. I spend a day on the farm of one of Cabot's many farmers to get a personalized feel for what it means to be a Cabot CoOp member.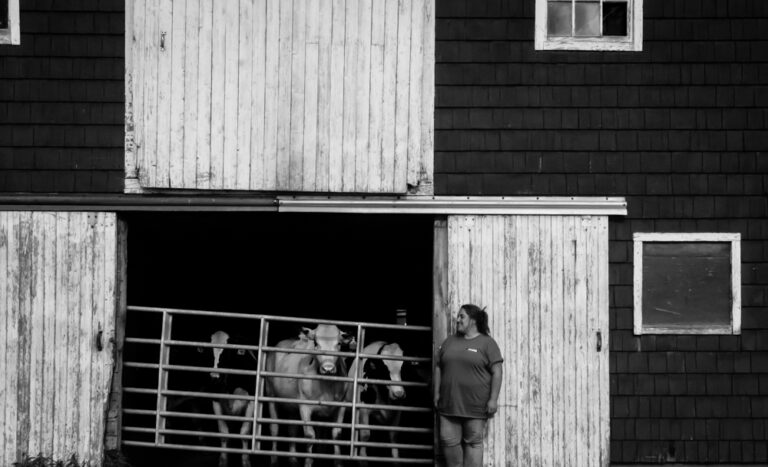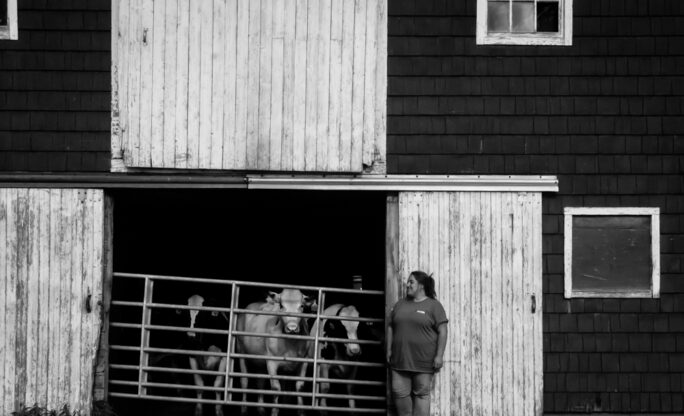 This farm visit was sponsored by Cabot, however, the thoughts and opinions expressed are my own.
The sun is setting across cornfields and freshly bloomed rows of bright yellow sunflowers. The colors of soft pinks and lavenders wash over the horizon and things in Maine seem peaceful. A hard-earned cold libation sits sweating in the summer heat as Jenni Tilton-Flood share's another calm ending to a productive day in a location-tagged on Instagram as Shangri-Frickin-La.
And it is, indeed, its own slice of paradise.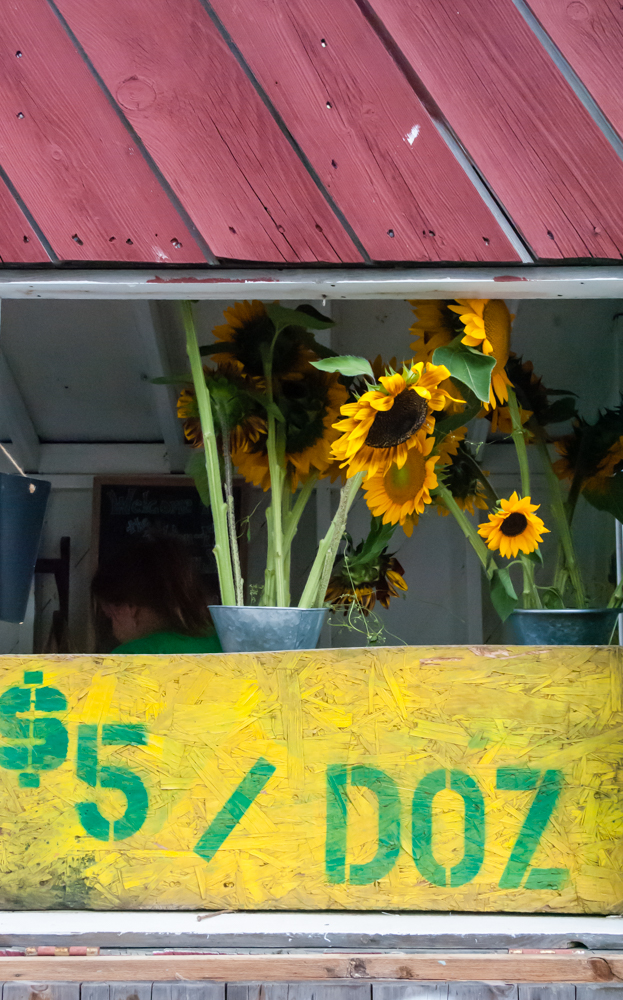 I have known Jenni since I met Hemi and raced the Beach to Beacon in 2015 with Cabot Cheese. I like to believe we have remained friends ever since because we both have an unwillingness to let Twitter die and the sense of humor that is required to be that stubborn about any single social platform.
When Cabot asked me to tour Jenni's farm and learn a little more about dairy farming, I may have snickered about just what they were getting themselves into.
Turns out, probably exactly what they wanted, two passionate women, chatting about udders all afternoon. In a world of growing social, what a better way to get the consumer to know the farmer, invite them out, cameras and all.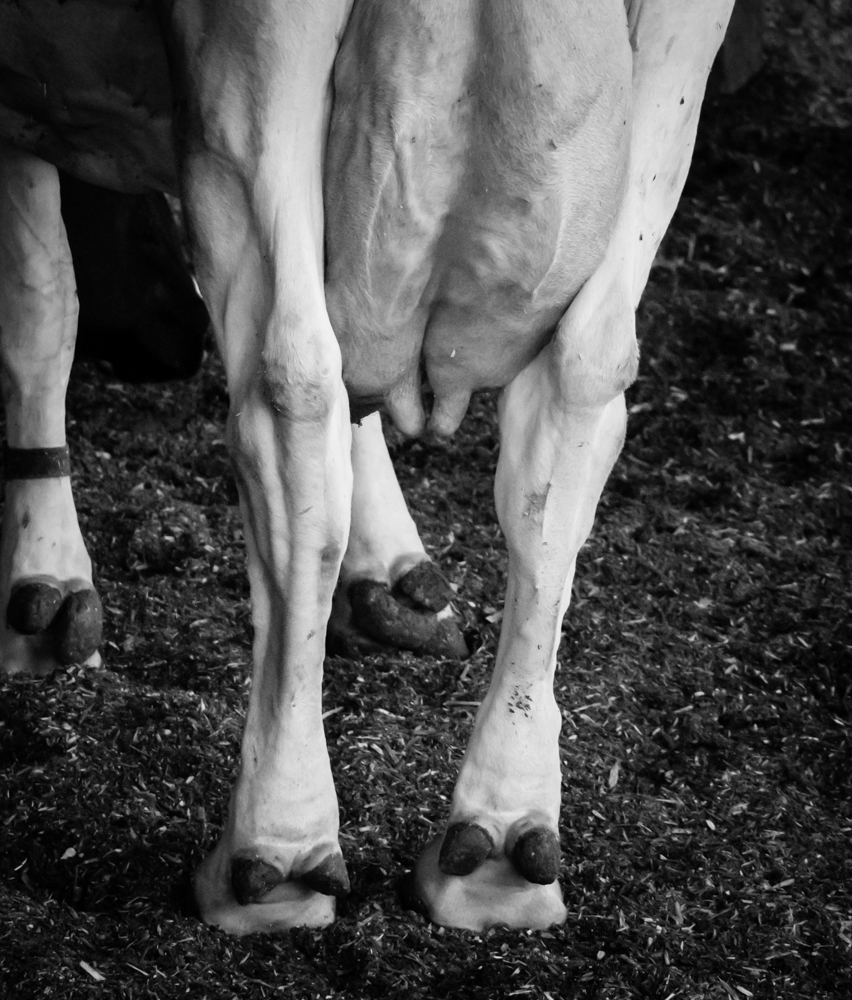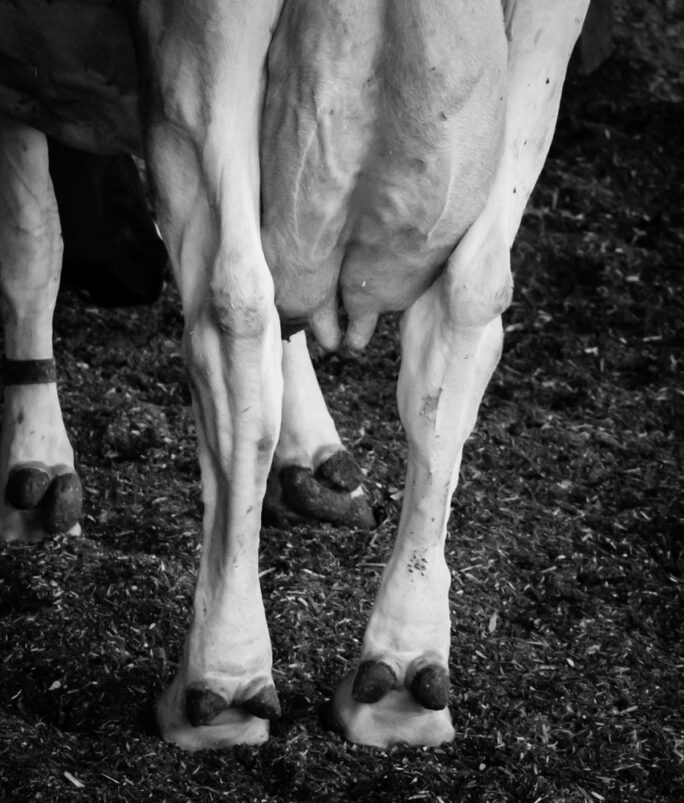 See, Jenni's home, "this corner of earth, we've been scratching along since the 1700s." The Flood Brothers Farm is a third-generation farm in Maine. Her husband's great grandfather reinvented the property as a bright ambitious and rather bold 14 year old. It has grown from those roots started in 1927 to an operation producing 17000 gallons of milk a day and giving jobs to 6 families and 43 employees, 11 of whom are family members.
Jenni talks passionately about the generations who have worked on the farm, introducing me as we walk to and fro, about husbands and wives who have met here and how their "best hard drives we have sit upon shoulders," she says with an appreciation many employees will never hear from their managers.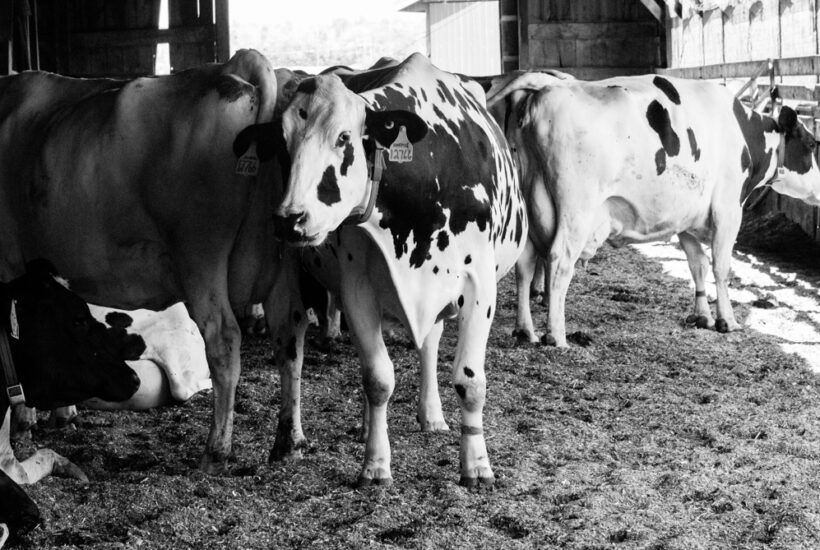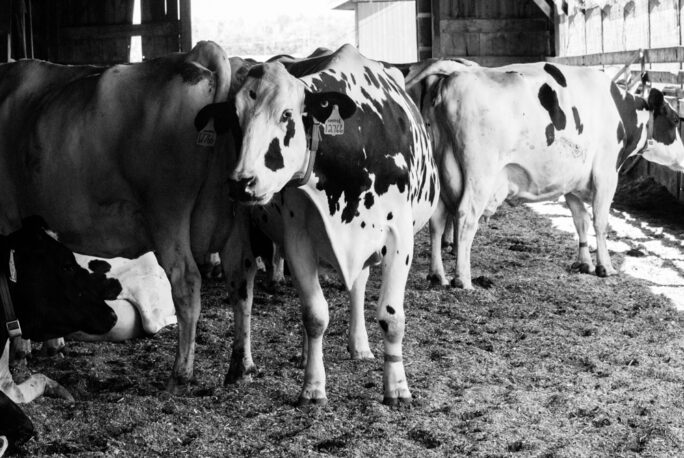 The Flood Brothers Farm I see in many Cabot farms that share a similar passion for dairy.
You may recognize the buffalo printed brand as a cheddar staple across New England. They also happen to produce (the best, IMHO) sour cream, dips, and Greek yogurt too. But forever, I have known them as the cheddar cheese bricks in my fridge.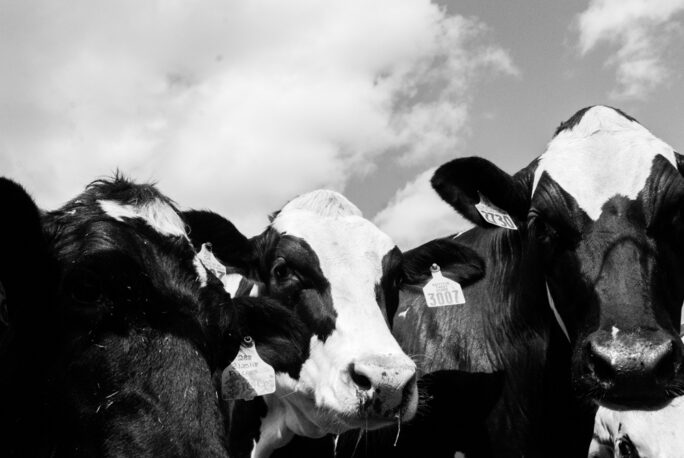 The Flood Brothers Farm is one of the many family owned and operated multi-generation farms, both large and small that make up Cabot's 850 cooperative farms. No two operations are alike, and I learn that the co-op has 400 farms milking less than 60 cows.
What stands out though, is that Cabot farmers are proud to be part of the Cabot family. I have had the joy of meeting several Cabot employees and farmers over the years and they all seem to be addicted to being a member of the Cabot family. It's an energy and vibe you don't see in many places, and that joy trickles down to their products. And to me, the consumer, who knows the farmers are valued and can thank them for their hard work by spending the extra pennies for a product that matters. It doesn't hurt that they really do make the best dang cheddar cheese either.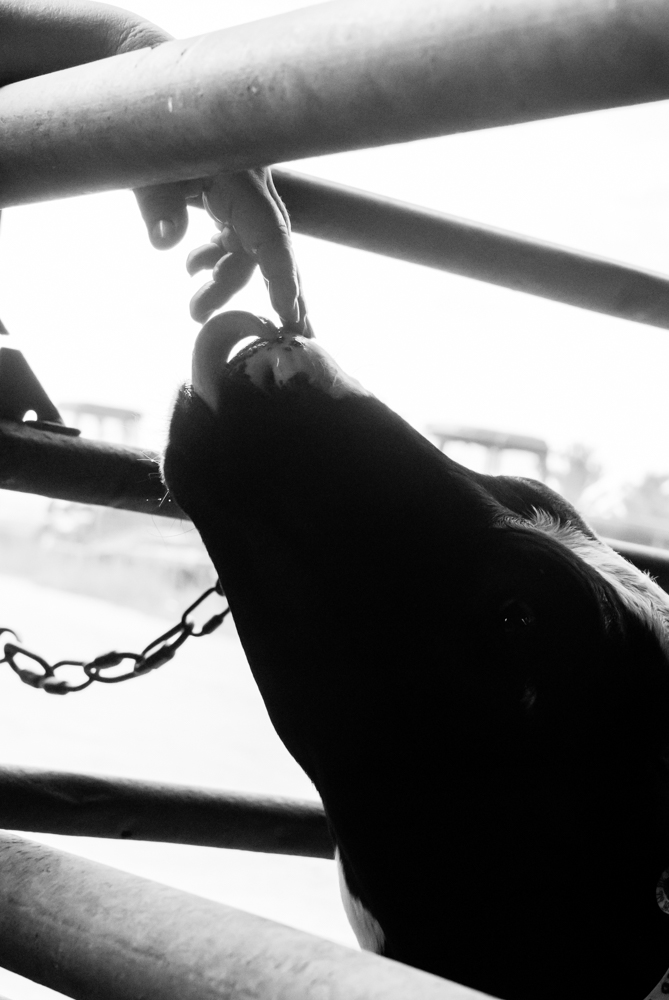 For people like myself, with no agricultural background, I asked for the Layman's terms to what exactly is a Cabot Co-Op.
"It's family. It's ownership. It's pride. It's knowing someone is in it with you. It's a lifeboat. Like any other family, we don't always get along, but we all have a goal, doing what we love. I have ownership" Jenni tells me
I ask all sorts of curious questions, and spend a lot of time, oddly talking about udders. But, this is dairy farming, and these cows are being milked every day. So, udder talk it is, as we stand watching the cows chew their cud contentedly as the milking barn rotates around us.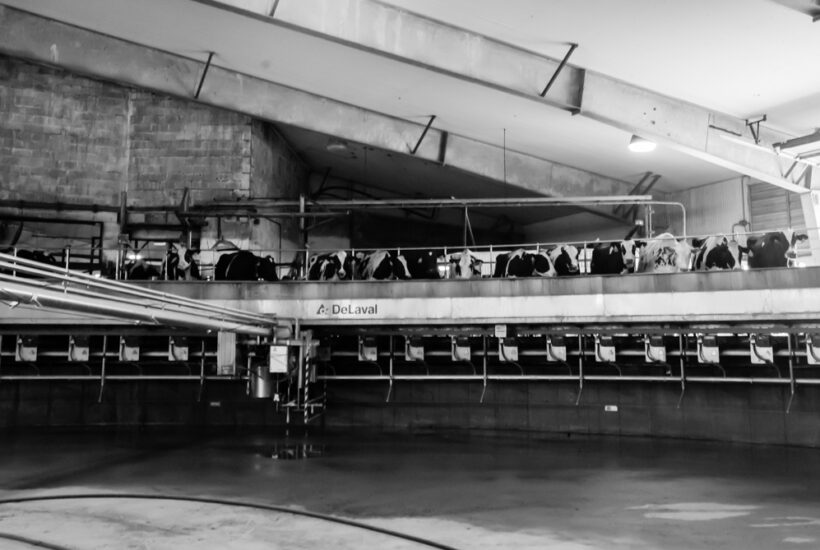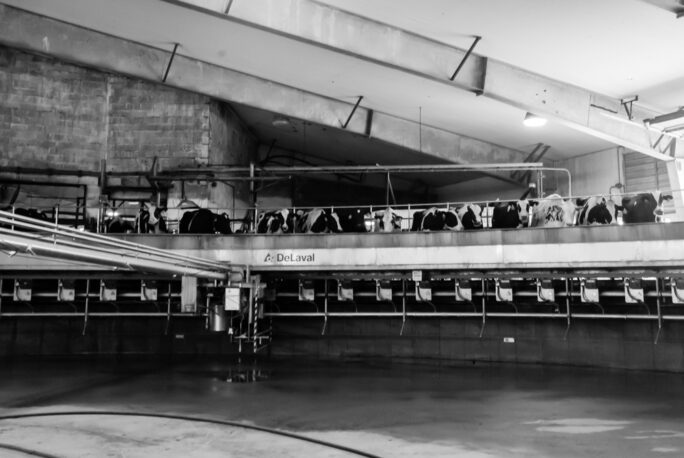 "We go by cow, not calendar," Jenni says when I ask about their birthing cycles – knowing a bit about beef farming, I was curious if there was a season for it, or if in dairy, it was different. The ladies who come to work here, the cows that is, have a pretty lush life. They work for 10 minutes three times a day, taking their turn at the milking barn, which appears to be a rather social event for them as they spin around looking at the newcomer with the camera in the center of it all.
Each cow produces about 85 pounds of milk a day, that runs through an intricate set of high tech pipes to remove any impurities and cool the milk quickly for the trucks. It's a rather complicated system that I am sure boggles the minds of school children when visiting as the milk flows from cow directly to the truck in magical purifying pipes. As an adult, I marvel at the cost and upkeep for a family-owned operation. But Jenni points out, "People trust us to put food on the table, to feed their family. I am willing to pay for it [to be safe], it's only fair."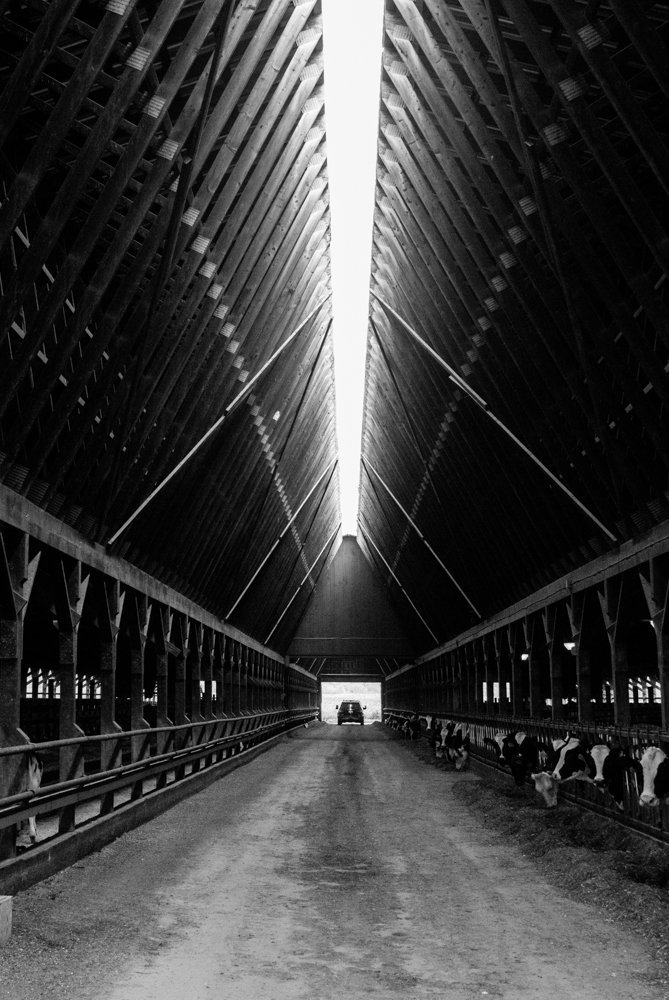 Otherwise, and seemingly rather unaware of the pipes humming around them, the cows spend their afternoons in roomy barns with their peers, in what I imagine is a cow's version of social afternoon, huddled into comfortable relaxed looking group cliques.
As Jenni walks me through the family farm, her brother-in-law is working at the dairy barn with the cows, her son drives by and her husband pops in asking for ice in the beer cooler. We talk about her mother-in law's tractor – that everyone knows is Prudy's tractor, even if someone else were to use it. The neighbors' kids, also Cabot farmers, are watching the calves and her niece and nephew swing by on bikes explaining why they didn't help pick corn the night before and catch up over hockey schedules. We talk about her daughters' papers due and college sports. It feels like a normal day, like every other day. Surrounded by blue skies, cows, and cornfields.
I asked Jenni the thing she most proud of, in front of the iconic red barn with curious black and white speckled faces and big eyes coming to great me, "My kids," she says, instantly filled with pride, "they are the best and worst of me."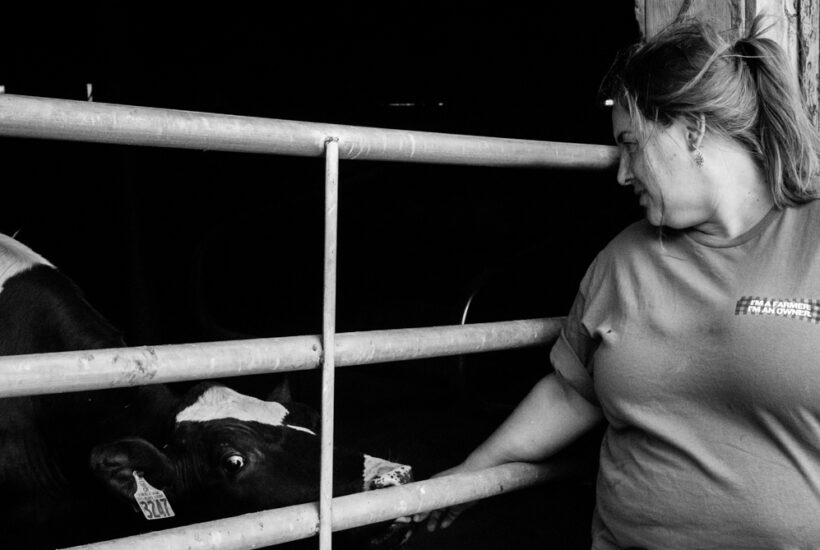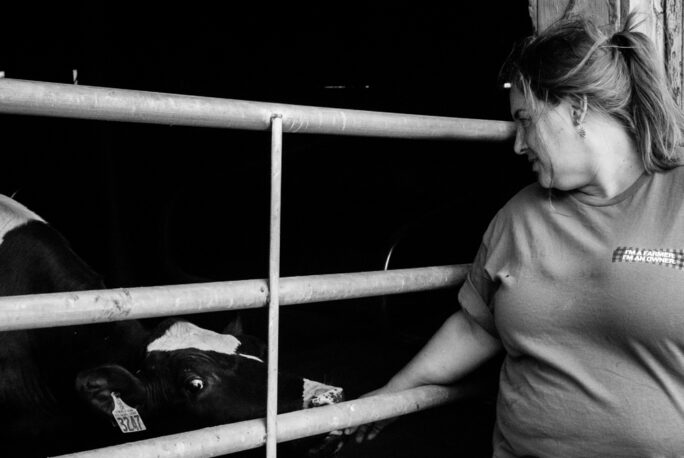 And that answer was obvious before she stated it. Here is a place where people, family, and quality of life matters more than quantity. It radiates through, similar to that feeling I get from all the Cabot members I have met through the years.
We meander on through the barns, it seems like a huge operation to me, as we go over the food stores and pens while pausing to pet a barn cat and gush over a brown calf who was honestly being too cute for words.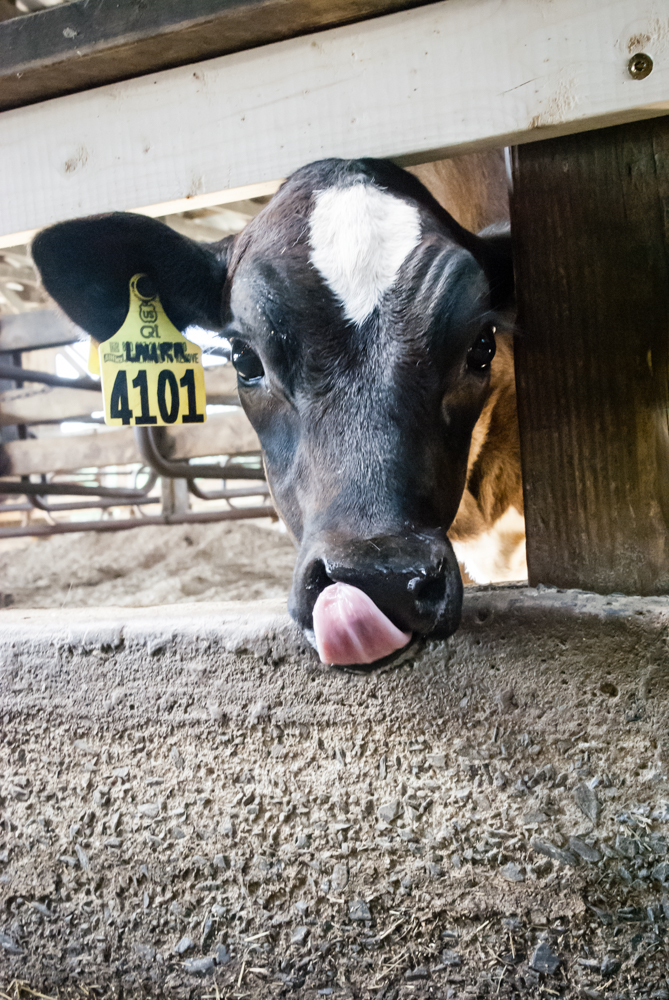 "There are so many things that are so hard," Jenni tells me when I ask what she wished consumers understood about farming, "the hardest things have nothing to do with farming though. It's just getting through the day. But what we do, we do on a farm, and that makes the hard things a little bit better, and some things a little worse.
I just wish everybody understood we all have the same day, we just do it in a different place"
And in this little slice of paradise on earth, there's a farm stand just opening for the season, when the sweet corn is right to be picked, with a trust jar sitting on the counter and sunflowers free to be enjoyed.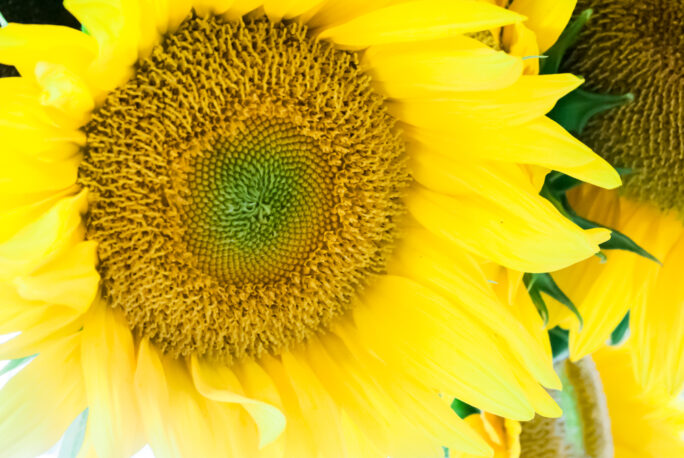 "I've been waiting all year for this" a long-standing customer says, holding up his bag to take home. And it turns out, so have I.

Get the full recipe for the Sweet Corn Lobster Bisque (which to me seemed like the perfect tribute to Shangri-la, the rolling acres of the Flood Brother's Farm and it's enduring Maine roots).