Making healthy taste good. Terra's Kitchen really put some thought into just how diverse they wanted their meals to be for their audience.
Raise your hand if you bust your butt, make a list and hit the market planning healthy homemade meals for your family for the week only to find that Monday after the hustle hits the ground the last thing you want to do is return after work and sort through everything to cook a meal? I totally get it. I dubbed Monday and out take out pizza night, knowing that no matter how good my intentions were, I am ultimately going to crumble under the stress and pressure of kicking the work week off strong – and let's be honest – my job is to cook. Enter Terra's Kitchen.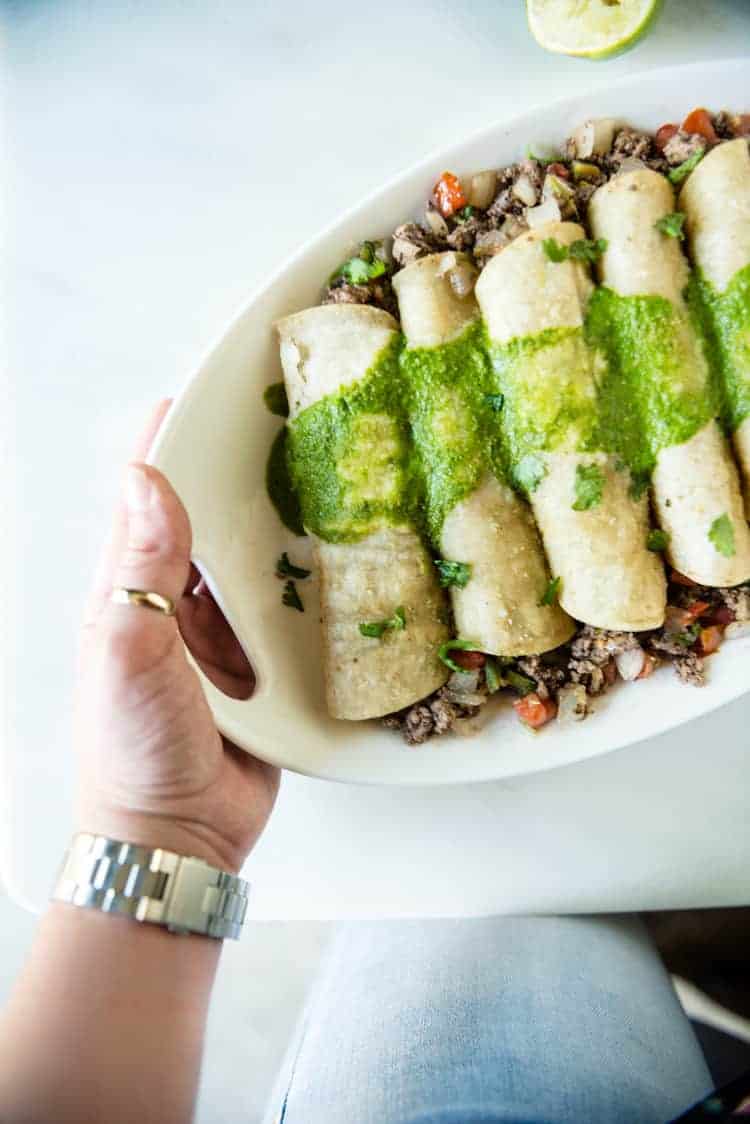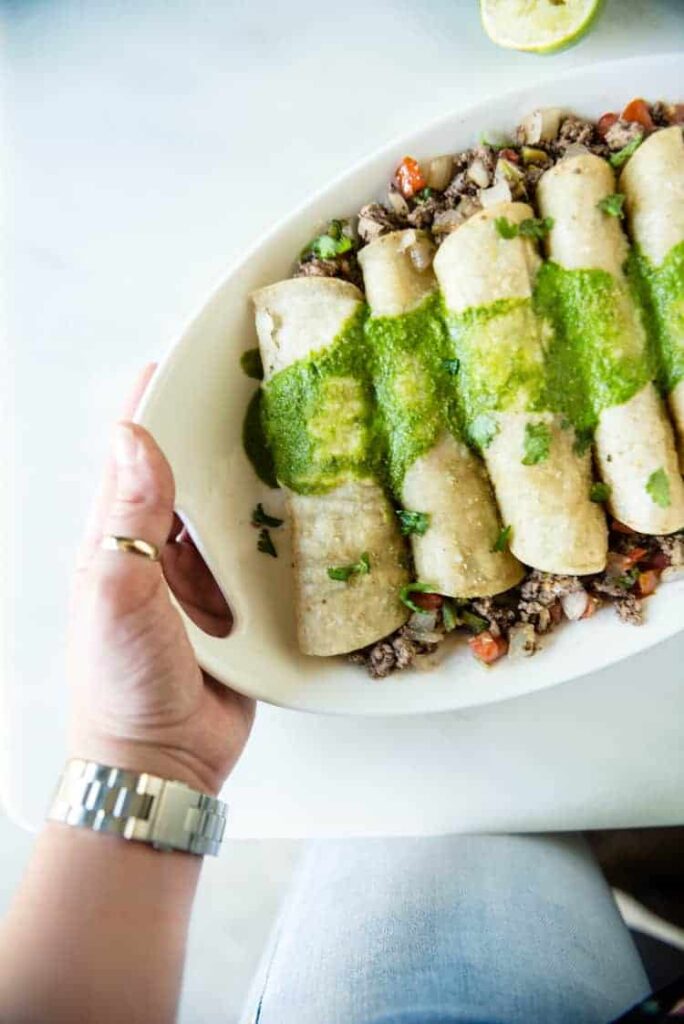 This post was Sponsored by Terra's Kitchen. The thoughts and opinions expressed are 100% my own.
Recently, a few of my friends have been testing out subscription boxes; you know the kind that show up with everything you need for a homemade meal all ready to go. I thought it was an excellent idea for them, busy families that don't cook all of the time. The perfect way to inspire them to work together in the kitchen to create homemade meals. But, not something I would allow myself. It was as if I were admitting defeat by ordering a service that would sort out all the market hassle for me and just arrive tidy in at my doorstep.
Then Terra's Kitchen offered me a trial, and I accepted.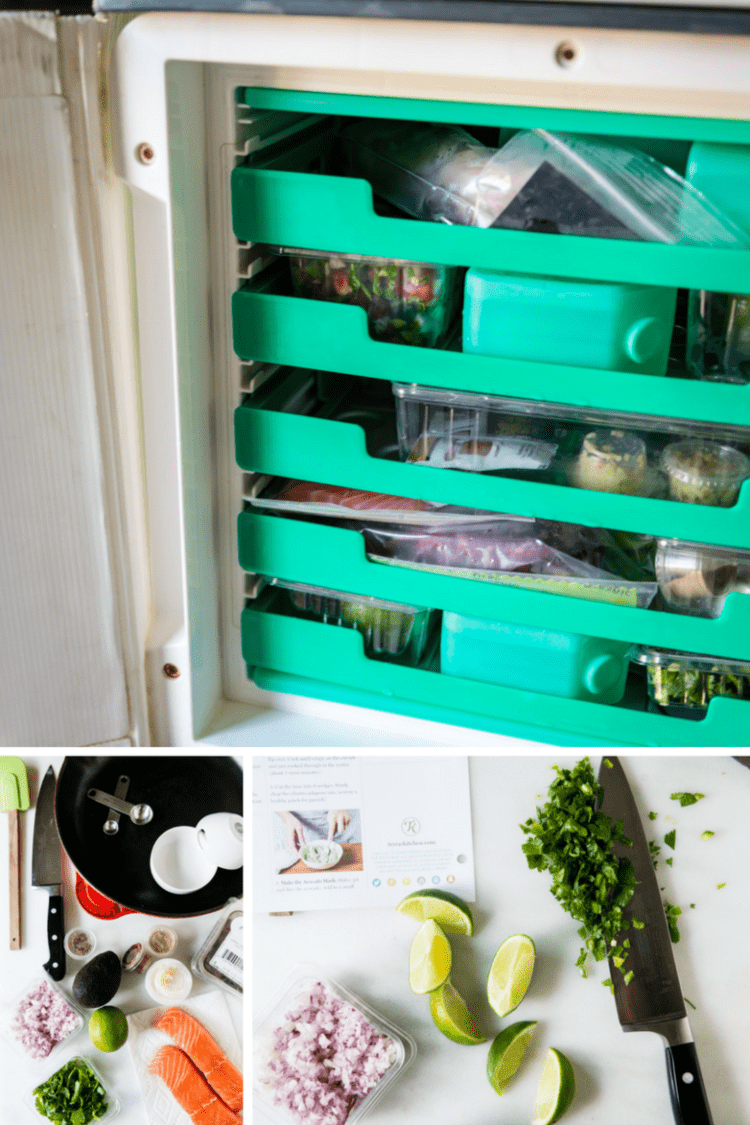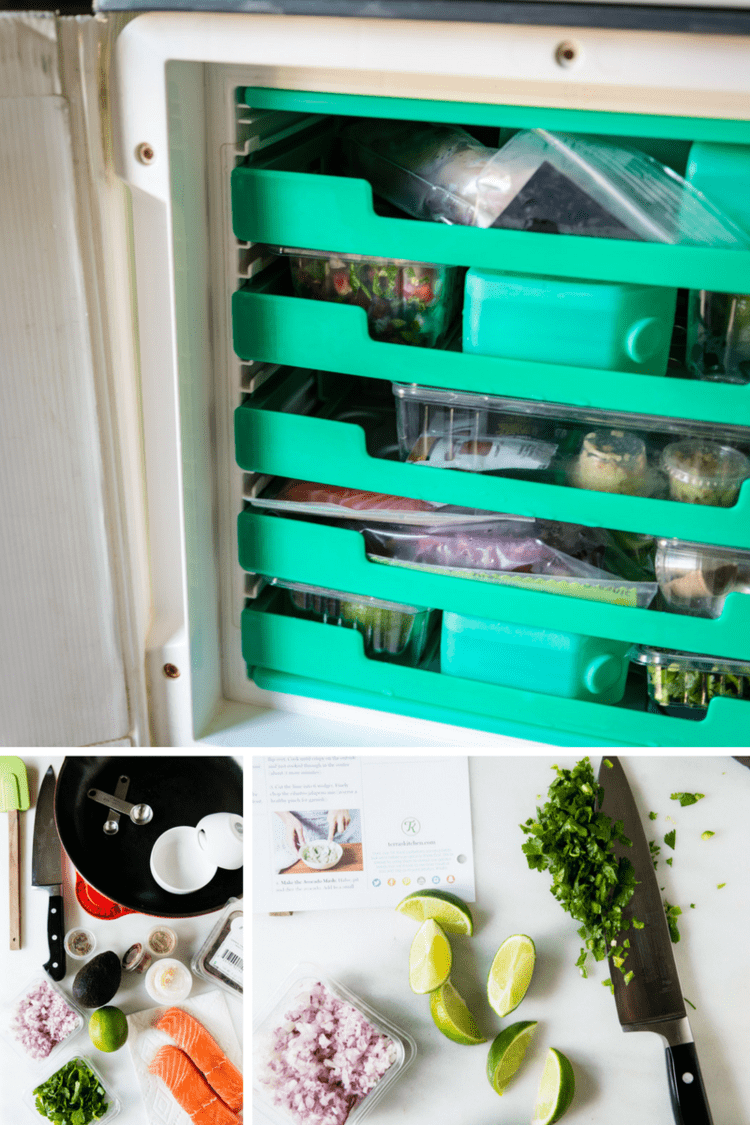 I logged in and flipped through the variety of meals, actually excited that this little experiment would feed my small family a healthy option a few nights in a row, but really, not overly excited about the whole thing.
A few days later my first climate-controlled vessel arrived at my front door. I am not sure what I was honestly expecting, but this was not it. It was huge, packed with ice in what looked like a mini-transportable fridge. Each drawer containing organized ingredients in tiny little recyclable plastic containers.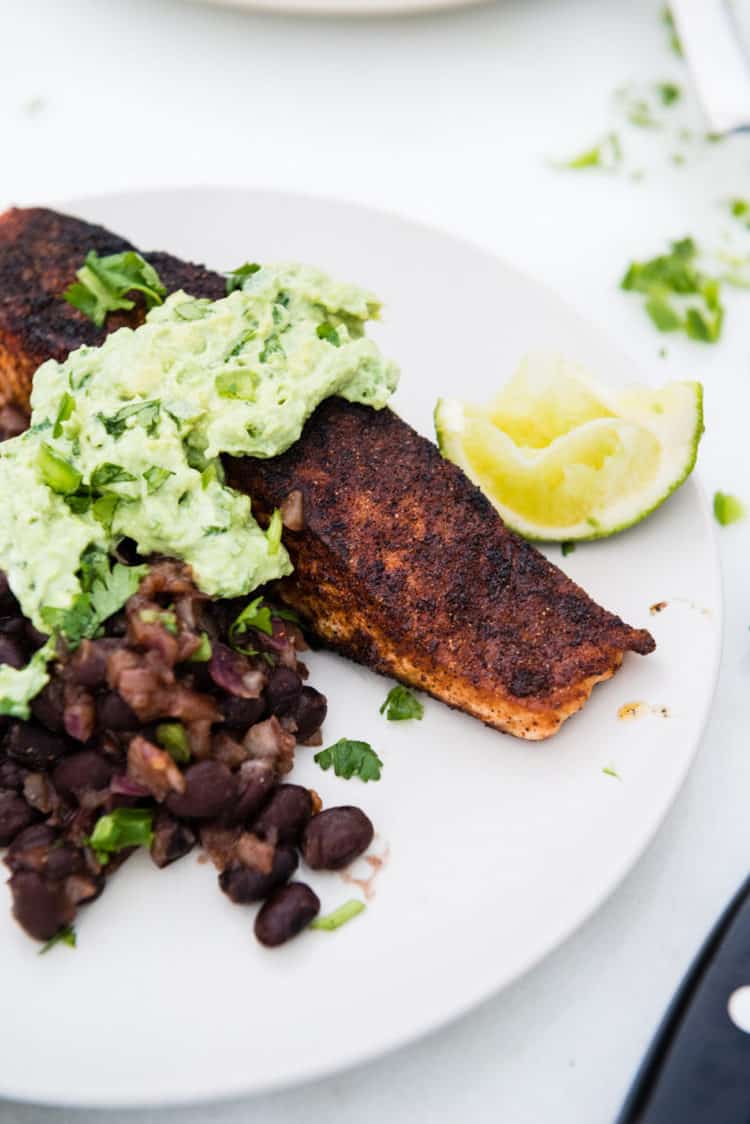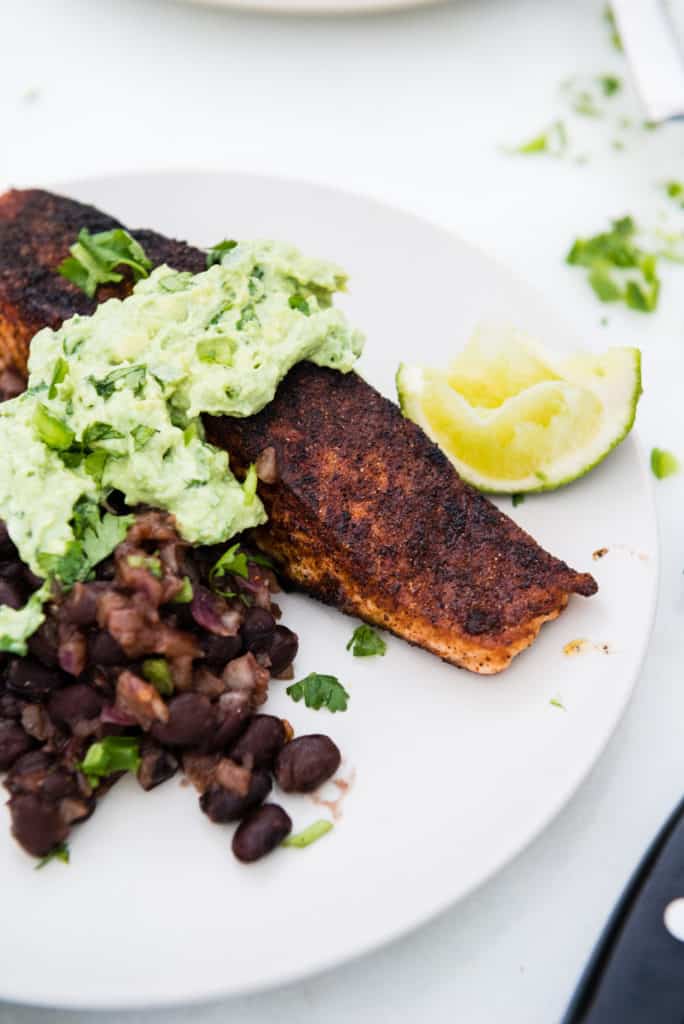 I pulled out and sorted out next three meals all with their ingredients pre-portioned and chopped. A brown sugar salmon, quick enchiladas, and even a chicken dish with rice and edamame. It seemed like a perfect balance of healthy and flavorful meals for the next few days and suddenly I was awash with the feeling of absolutely not having to think about what would be for dinner over the next few days. I was even able to leave the task of making dinner up to my boyfriend, after running late at the studio, letting him know everything he needed was already sorted and ready for him. It was enjoyable having a quick, easy meal that someone else was even table to prepare for me!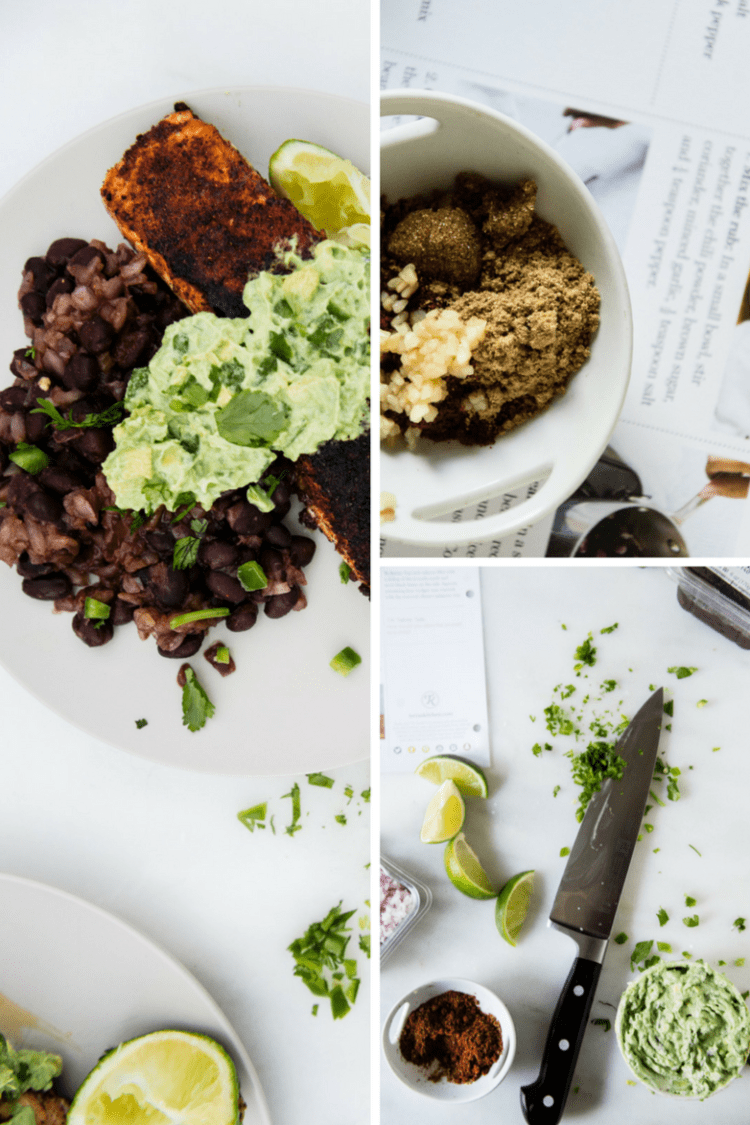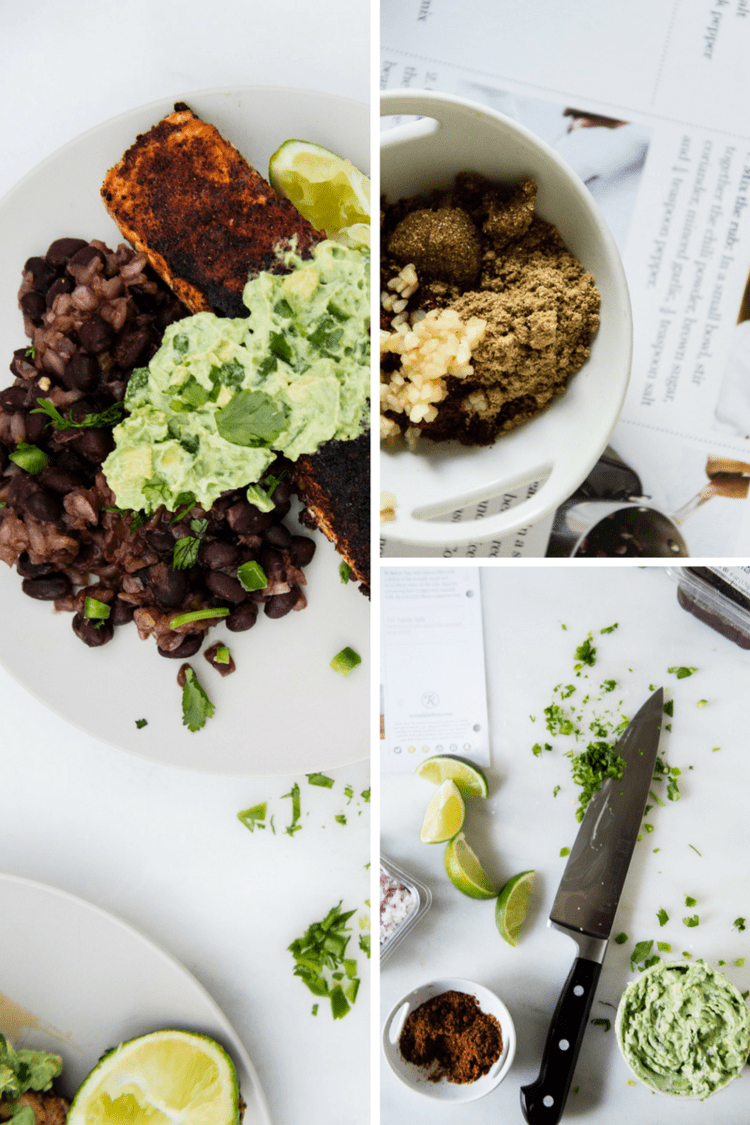 All it took was three recipes for real life from Terra's Kitchen, and I feel guilty, but I admit, I am hooked. With my crazy travel schedule ahead and things just getting so darn busy, this is going to be a great back pocket option for my for when things just need to get simple on the quick.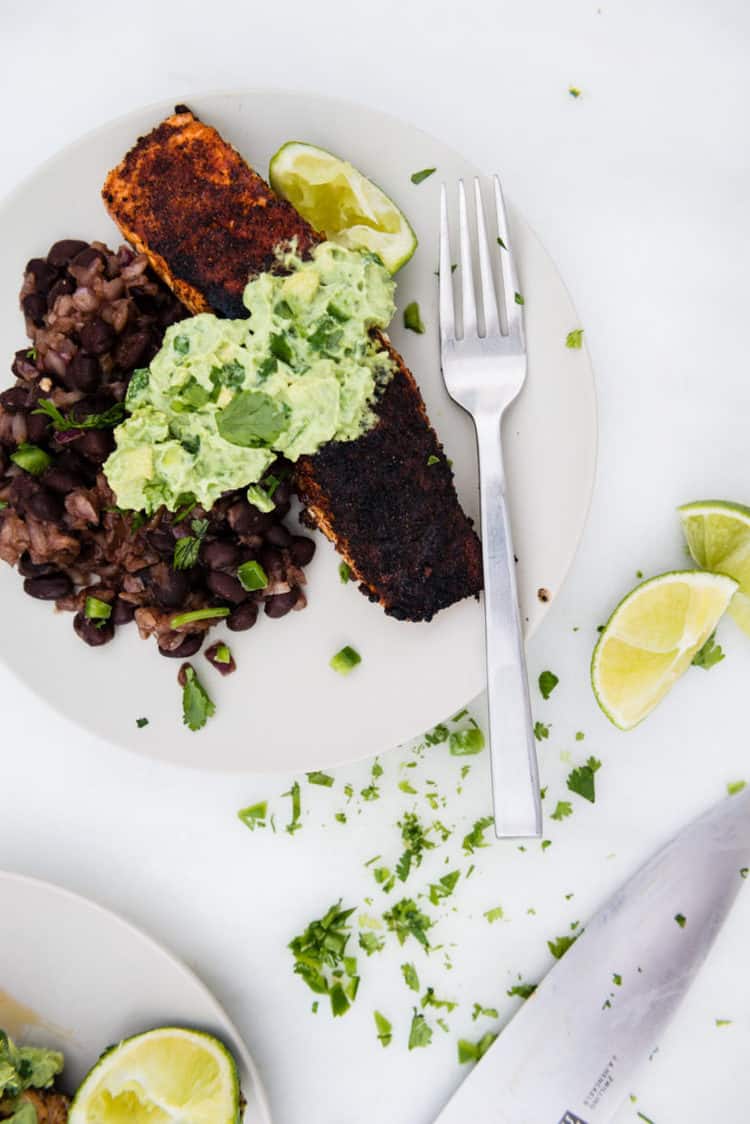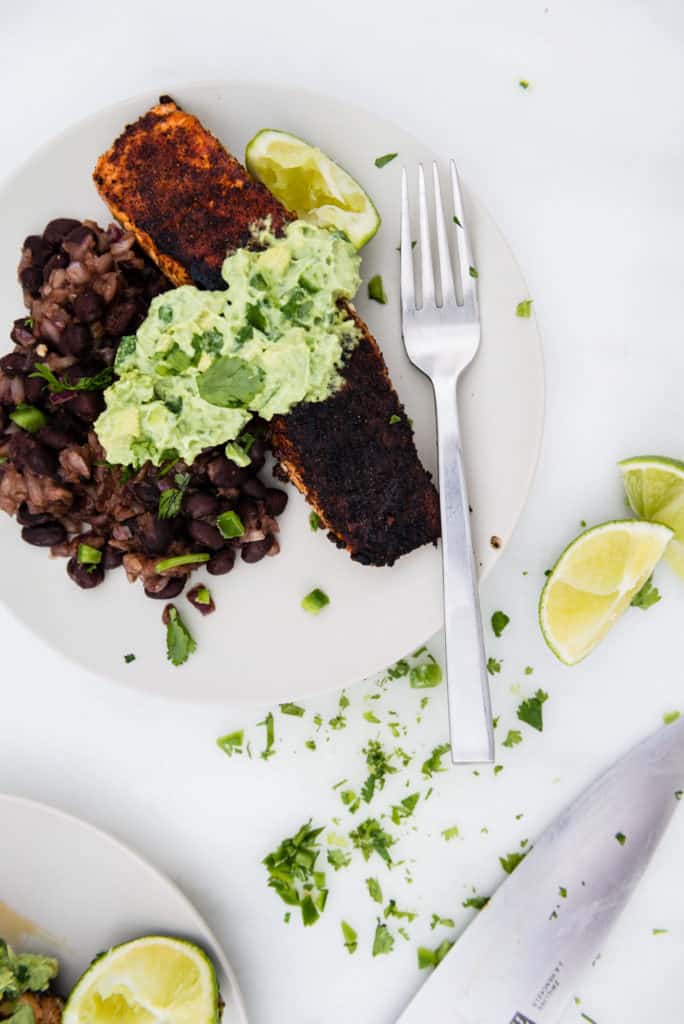 Terra's Kitchen Meal Delivery Pros:
Dinner delivered. No thinking, it's just there.
Everything is organized. Every single ingredient for the meal marked and labeled, making your mise en place rock star.
Making healthy taste good. Organic healthy meals tailored to your diet. Gluten free, check. Paleo, check. Terra's Kitchen really put some thought into just how diverse they wanted their meals to be for their audience.
Bonus, they actually taste good. Homemade good. Which really has me thinking I may need to give this one another go on an upcoming busy week.
Terra's Kitchen Meal Delivery Cons:
It isn't inexpensive. We are talking 3 curated meals for 2 people coming in at just under $100, that isn't inexpensive. However, they are organic and a luxury – no shopping and no thinking! Bam, dinner.
Really, that was my only con….
Who is Terra's Kitchen for? It's not the most inexpensive meal service, with top quality food, organic options, and health choices. However, if you are curious, or have dietary limitations and just want a convenient meal option waiting when you get home, Terra's Kitchen is the perfect option. They are real recipe, but they are quick and easy. They actually taste really good and don't require any fancy gadgets. I loved that they took a lot of the thinking out of the process for me and will totally be using them in the future.
This is a sponsored conversation written by me on behalf of Terra's Kitchen. The opinions and text are all mine.
If you want try another delivery service that delivers raw ingredients, or want some meal ideas for what's leftover in your fridge, check out my recipe ideas.
If you've Enjoyed this post or any of my recipes on passthesushi.com please don't forget to rate the recipe and let me know where you found it in the comments below, I love hearing from you! You can also follow along for more good eats and travel tips on Instagram @passthesushi & @girlcarnivore, Twitter & Facebook.