Mini pumpkin pies are the best way to enjoy Thanksgiving dessert. They're perfectly portioned to fit into an already bulging-from-turkey stomach.
But Miss Kita... you told us last week you didn't like pumpkin pie....
Liar liar pants on fire.
OK, OK. I hear ya! But the truth is, I don't like pumpkin pie. There's just something about it - after about two forkfuls, I'm done. Unless there is a mountain, and I mean ridiculous-right-to-your-hips-never-wear-skinny-jeans-again kind of mountain of whipped cream on top, I just can't finish a slice. Lucky for me, we little bakers have the technology and know how to make mini pumpkin pies, in two forkful sized portions. Now, when we can make hosiery that doesn't rip on the first wear too, I'll be a happy camper.
Seriously, sending men to mars and my pantyhose still rip after like 5 minutes. Technology. Huh.
Alright, back to the cooking. Everyone's all hankered down for Thanksgiving tomorrow. The birds are brining and pies are cooling in window sills, so I decided at the last minute I should get into the Thanksgiving mood myself. Below is a better late than never collection of my top 10 recipes that I think you should experiment with next year, cuz chances are, you have tomorrow covered. If not, there is a Boston Market nearby. Panic, then call them.
But don't forget the mini pumpkin pies.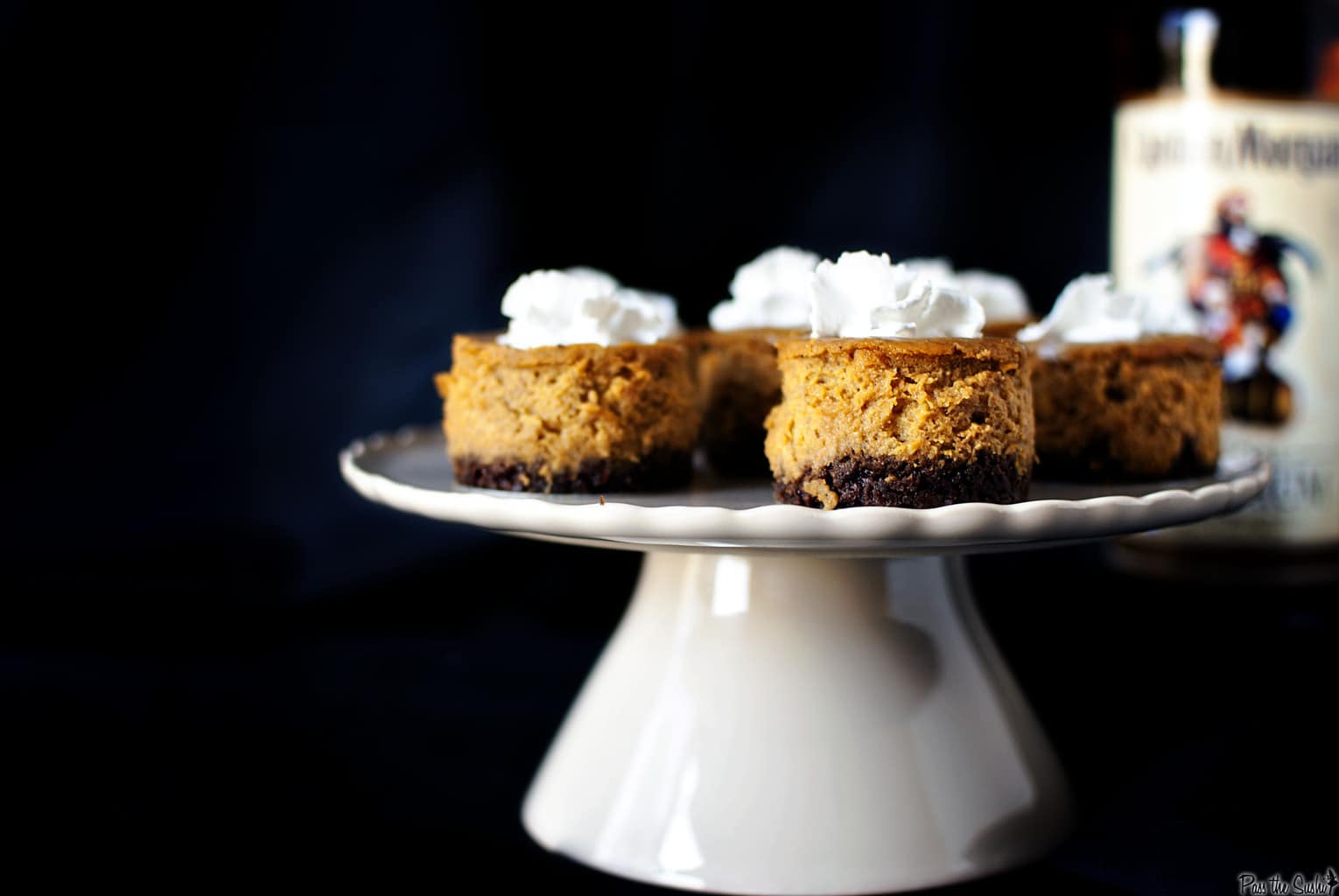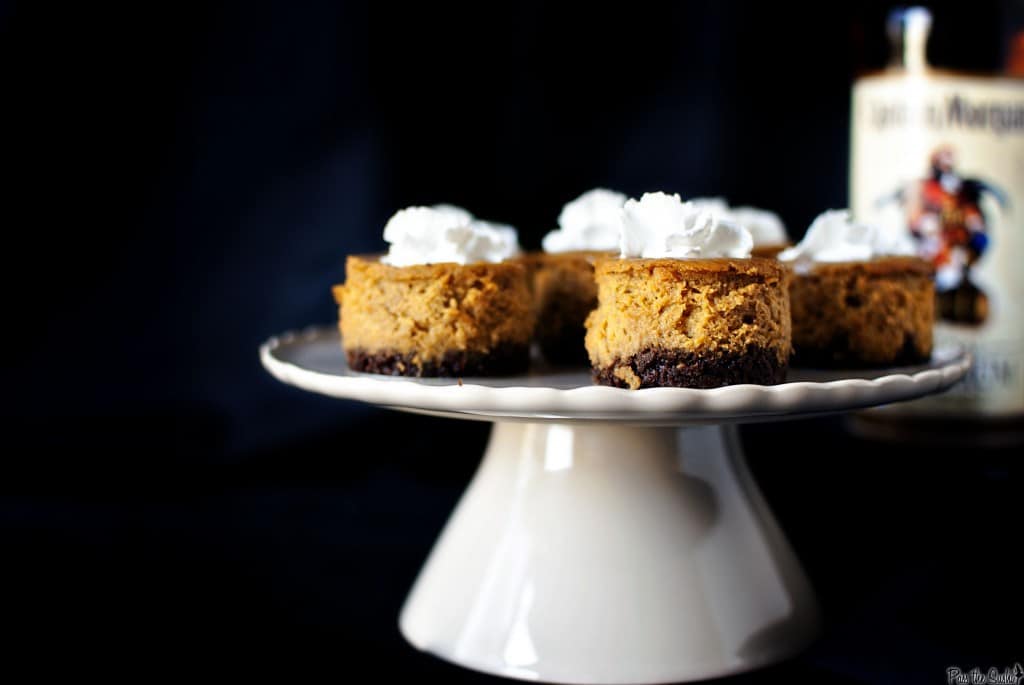 Top 10 Recipes to try Next Thanksgiving
Thanksgiving Meatballs with Cranberry Barbeque Sauce
Roasted Potatoes with Bacon, Gorgonzola, Cilantro
Sausage, Fig & Cranberry Stuffing
Maple-Cayenne Brussel Sprouts
Cinnamon Sweet Potato Biscuits
At this point all you have to bring is the turkey... 😉
Gingersnap-Spiced Mini Pumpkin Pies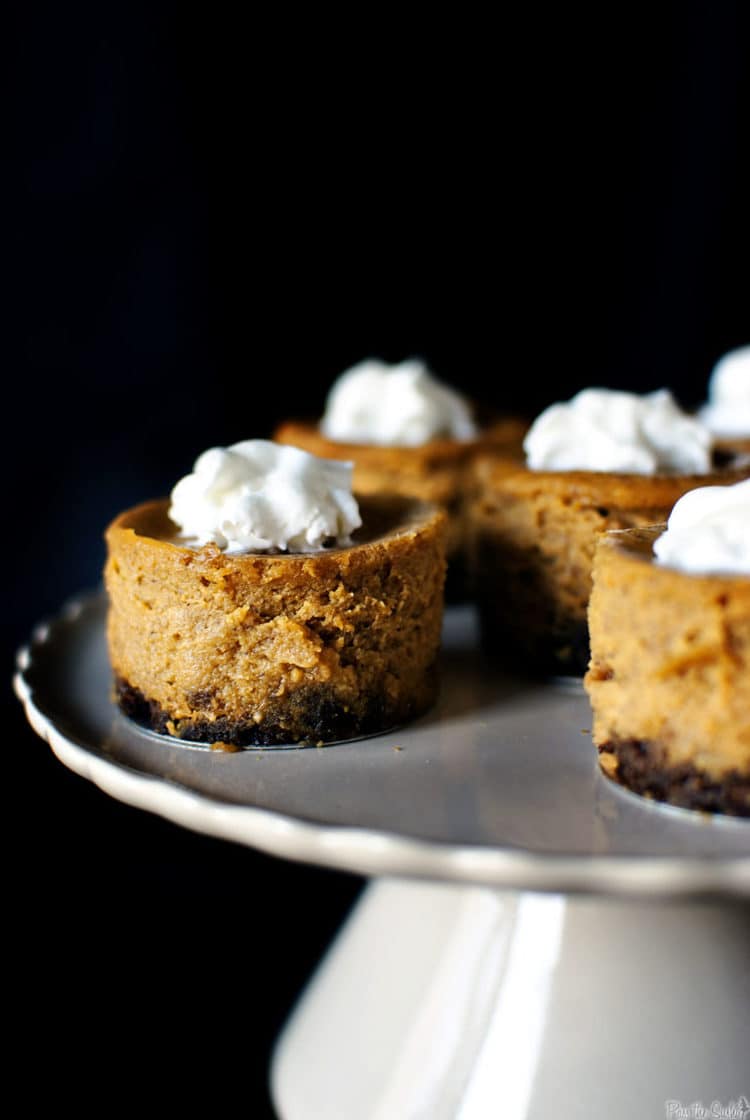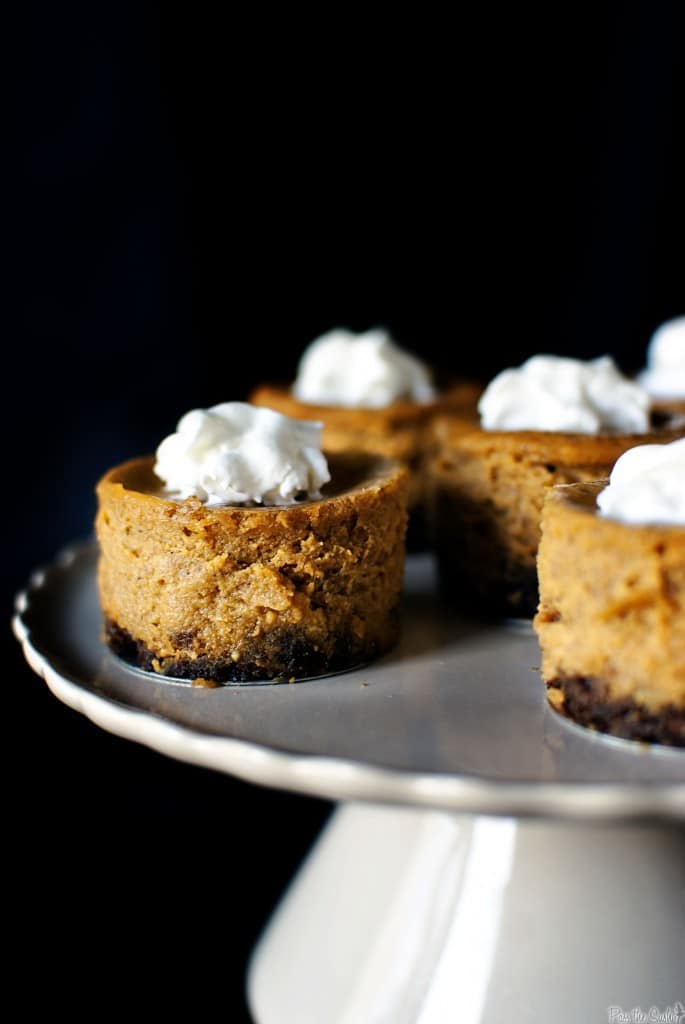 Adapted from Baked By Rachel, from Fine Cooking 
Ingredients:
For the Crust:
1 cup gingersnap cookies, crushed
3 tbs butter, melted
Salt
For the Filling:
1 – 15oz can pumpkin puree (not pumpkin pie filling)
1 ¼C unsweetened coconut milk
¾C light brown sugar
½ teaspoon ground ginger
¾ teaspoon cinnamon
½ teaspoon salt
⅛ teaspoon nutmeg
4 eggs, room temperature
2 tbs spiced rum
Preparation:
Preheat oven to 425 degrees.
Combine gingersnap crumbs and butter in a bowl. Spoon about 1 ½ teas into each slot of a mini cheesecake pan. Using the bottom of a shot glass or your fingers, press the crust firmly into each.
Bake for 10 minutes. Let cool.
In a large bowl, whisk the pumpkin, coconut milk, sugar, ginger, cinnamon, salt, and nutmeg until smooth. Add eggs and rum and mix again until completely incorporated and smooth. Fill each of the slots about ¾ full.
Bake at 425 degrees for 5 minutes, then reduce heat to 325 degrees (do not open the oven). Bake an additional 20-25 minutes or until center only jiggles slightly and tops are starting to split a bit.
Let cool on a wire rack for at least 1 hour before removing from pan. Top with whipped cream and enjoy.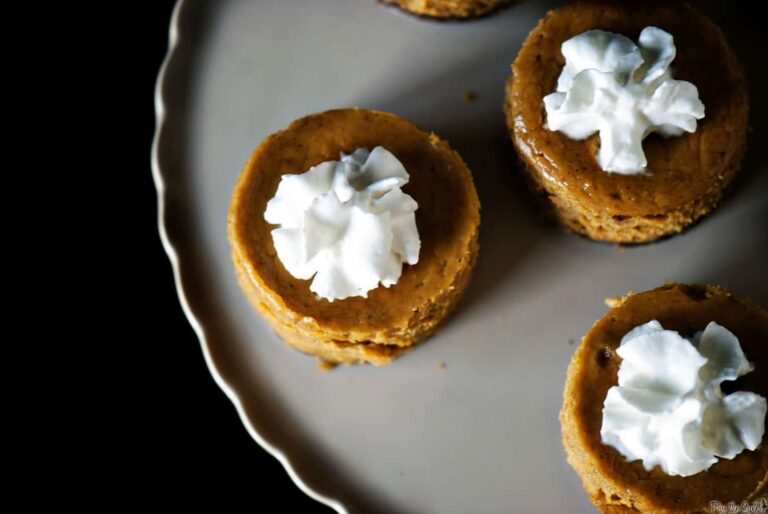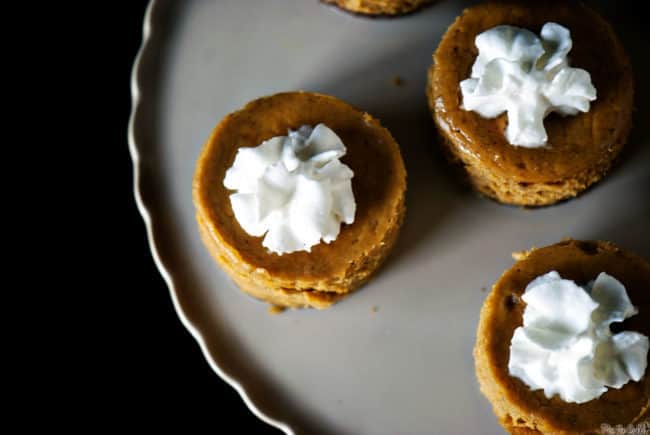 Go and check out all of the other holiday goodies being shared in this weeks 12 Weeks of Christmas Cookies link up!