Holiday martini recipes can be simple and dry, or fun and festive, like these recipes for a Godiva chocolate martini and an eggnog martini!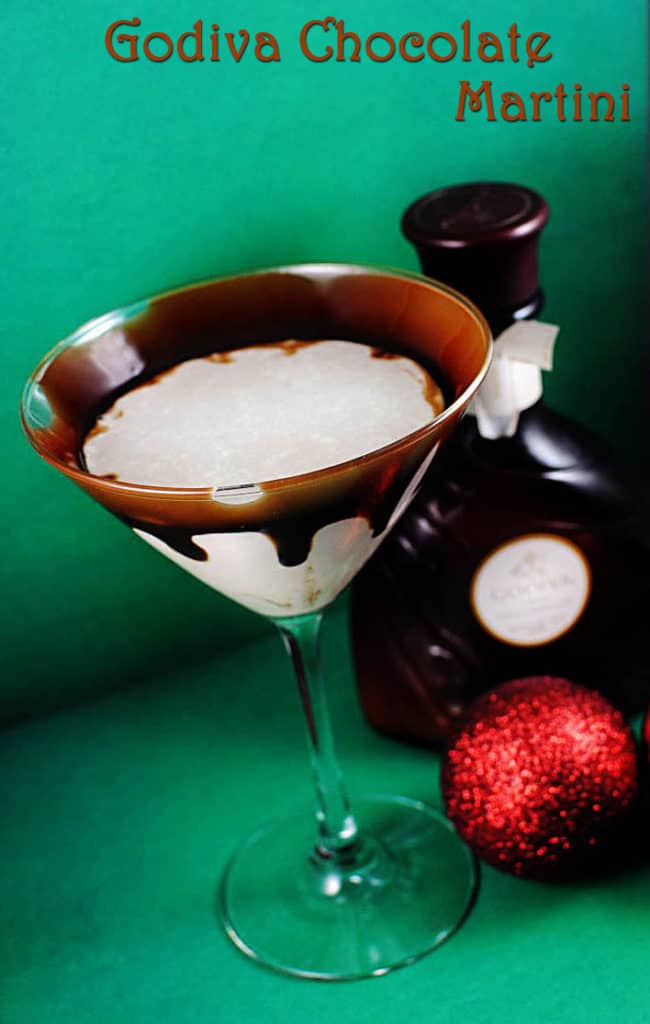 Remember, a great hostess always greats her guests with a great drink at the door, and if your holiday season has been anything like mine this year, you're going to need a stiff drink to make your way through the next few days. Unless your one of those people that gets violent, a good mixed drink will help you to relax, unwind and not look like you want to kill someone. It will help with conversation and laughter will come with more ease – heck, it may not even be fake at if you help yourself to a few. The people around you will also become much more jovial after a drink or two themselves and this years festivities may not actually end up with a tree being lit on fire, though I still recommend hiding the matches just in case.
To top it off, I know I always have trouble falling asleep on Christmas Eve with the anticipation of Santa Claus, stockings, and such, so a few of these babies are sure to drift me off to sleep with visions of sugar plums dancing through my head.
Here are the holiday martini recipes!

Eggnog Martini
from Mixdrinx.com
Ingredients:
1 Oz Vodka
1 Oz Ameretto
1 Oz Eggnog
Preparation:
Combine all ingredients and shake well. Dust with freshly grated nutmeg or cinnamon, if desired.
With two holiday martini recipes to choose from, how do you decide which one to make first?!
Godiva Chocolate Martini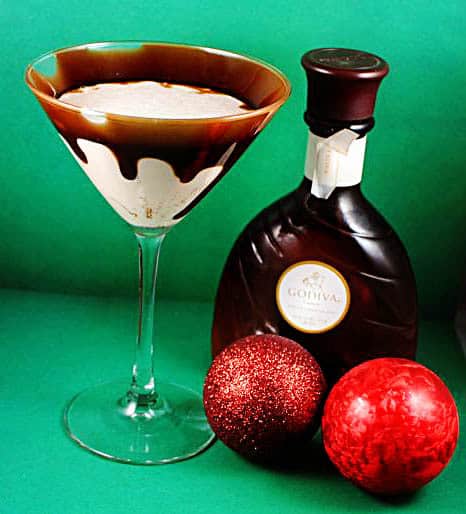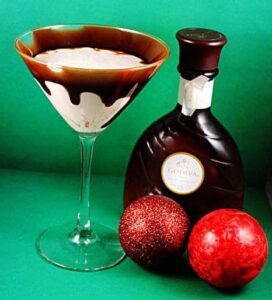 From Drinks Mixer.com
Ingredients:
1 1/2 shots Godiva® chocolate liqueur
1 1/2 shots creme de cacao
1/2 shot vodka
2 1/2 shots half-and-half
Preparation:
Garnish with chocolate syrup and white chocolate chips in the bottom of the glass.
Mix all ingredients in a shaker with ice, shake and pour into a chilled cocktail glass.
Hope your holidays are merry and bright!
Update: This holiday martini recipes post made it to FoodBuzz Top 9!