Peanut butter banana cookies are sweet, chewy and soft. The perfect afternoon snack with a tall glass of milk.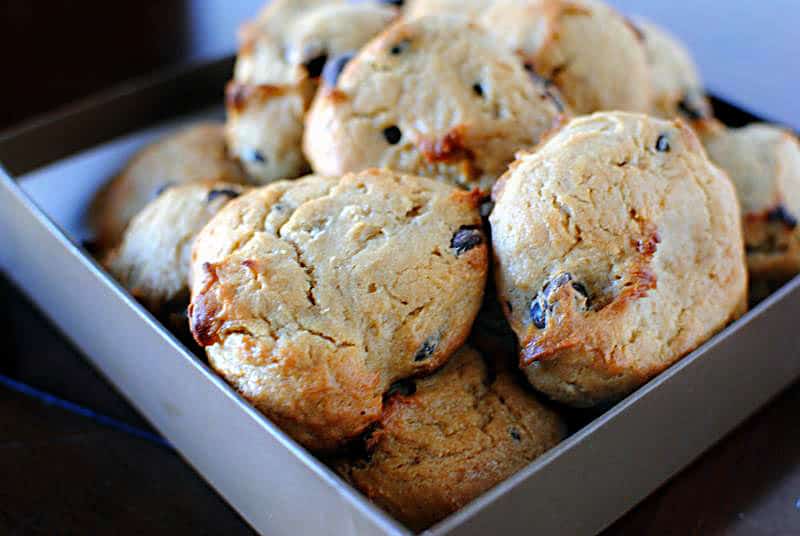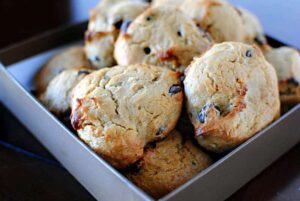 2 years ago, Handsome and I were just getting to know one another, still in the stage where you stay up till 4 AM talking. The night the clocks fell back an hour was no different, and he left around 5 AM so we could both get some sleep, as I had to work that day.
There I was, young and in love, working the day away at the shop. The day passed and I anxiously closed the store and was ready for another night-long chatter session with the man. As I was driving home, my phone rang. It was my boss.
"Is everything ok?" he asked in a slightly panicked tone.
"Yes?"
"Then why are the lights out and the door locked?"
That's right folks, in all my cute and adorable smittenness, I closed my shop an hour early as the clock there had never taken its fall back. Luckily, my boss found the whole situation hilarious and really didn't get upset. My own guilt is another story.
Two years later, my boss still sends me 3 or 4 text messages a day when the time changes just to make sure I don't forget.
Peanut Butter Banana Cookies
from Rara Bakes
Makes 14 cookies.
Ingredients:
2 very ripe bananas, mashed
1/2 cup chunky peanut butter
1/4 cup brown sugar
1/2 cup white sugar
1 tsp baking powder
1/8 tsp salt
1 1/2 cups flour
1/2 cup chocolate chips (optional)
Preparation:
Preheat oven to 375.
In a medium bowl, combine the bananas, peanut butter, and sugars. Add baking powder and salt. Stir.
Add flour in 3/4 cup increments, stirring after each addition.
Fold in chocolate chips.
Drop by large spoonfuls onto a greased cookie sheet. Flatten the top of each cookie with a rubber spatula.
Bake for 11-13 minutes being careful to watch the bottoms for over cooking.

Half way through baking these banana cookies, I had to drop the oven temperature down to 350 because the bottoms were burning at 375 before the cookie was finished baking.
This recipe produced a fluffy, soft, almost bread-like cookie. My banana peels were really black when I decided to bake these banana cookies, producing a very heavy banana flavor and not quite enough peanut butter flavor. I should have baked with them sooner. Oh well.