Can venturing out of prime tourist spots and into less explored cultural heritage regions of our country also be a journey worthy of its own millennial eat, pray, and love experience or is it dated and tired? On a quick pop to the quiet and unassuming southern city of Ridgeland, Mississippi, I was determined to find out. What I did discover left me a little in awe, and admittedly, left to reconsider my own pre-conceived opinions.
Visit Ridgeland sponsored my trip, however, they did not ask for a post, and this in-depth foodie guide is all my own.
Nestled deep in the roots of America's south, sits a small pocket of modern culture, food, and relaxation. A whirlwind tour of Ridgeland kicked off by my own live cooking demo at a fundraising event as the Girl Carnivore, brought me deep into the heart of Mississippi, a state that had never before caught my adventuring attention. Four days of exploring and eating later, I realized I had to start dropping my own opinions and start exploring more of my homeland with more of an open and explorative heart.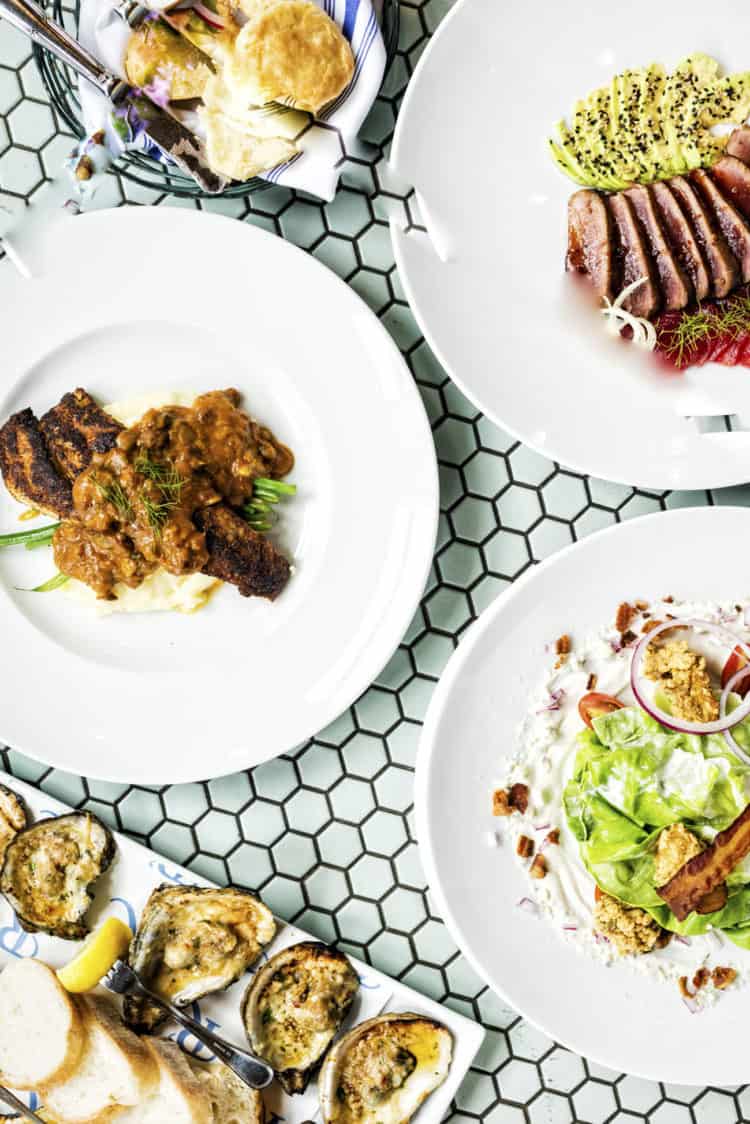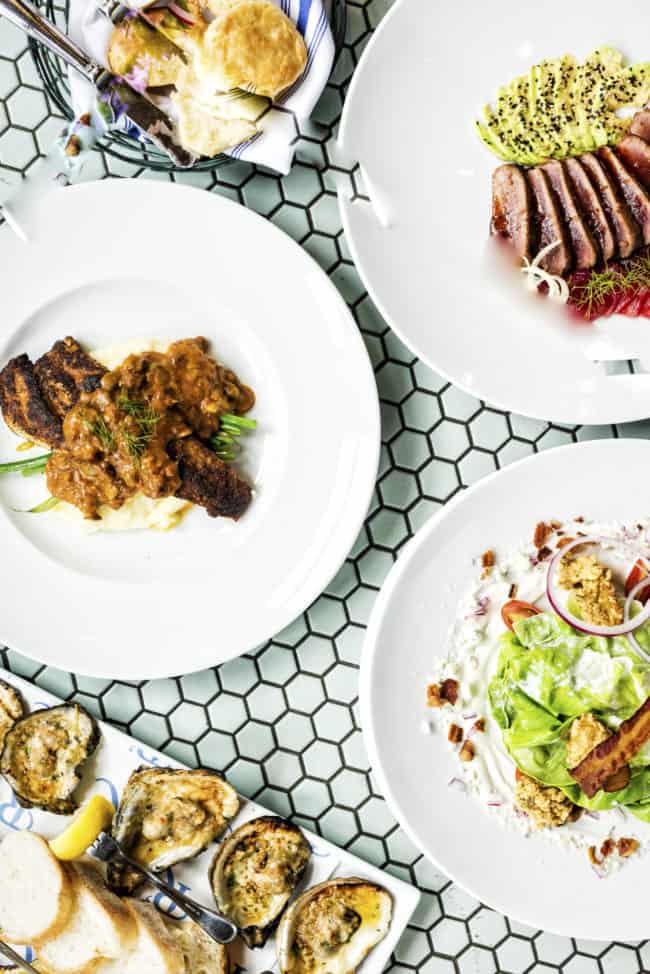 Halfway between the Mississippi Delta, a place best known for its deep southern heritage, and the fishing boats of the Gulf Coast, sits the bustle of new suburban construction, the city of Ridgeland. A suburb of Jackson, Mississippi's capital city, Ridgeland's part of a growing network of smaller neighborhoods sprawling out and growing in what I had considered a forgotten region of the south.
Not near enough to the gulf or Atlantic to be a coastal vacation city, and nowhere near the airport hubs of the larger commerce-driven collectives, Ridgeland is bringing a fresh urban feel to the soul of southern living.
As I packed amid the onslaught of unpredictable hurricanes of late summer and lingering high temperatures, I prepared myself for the hazards to my overdue diet with the temptations of soul food and hushpuppies, catfish and comeback sauce.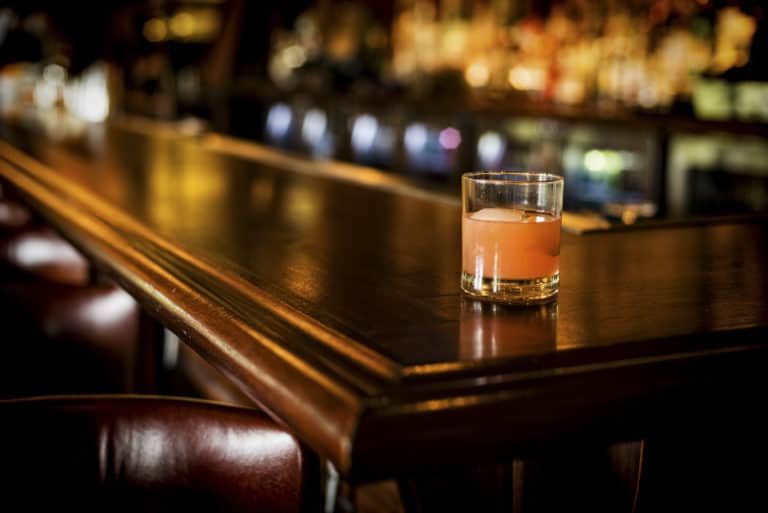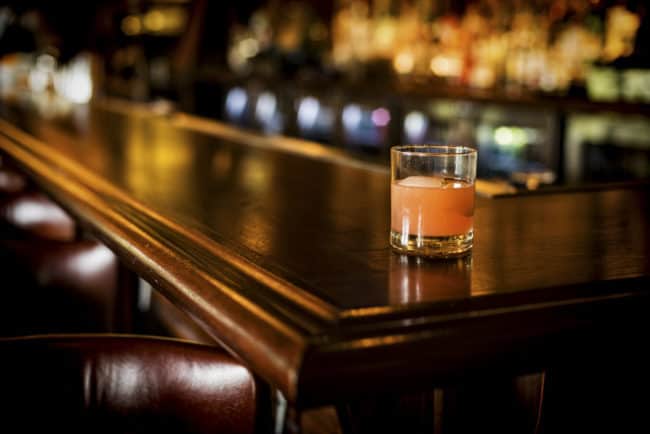 Coming straight from Sunday church my Uber driver, Gus, began telling me his story, one of love, moving from the bustle of San Fransisco to the slower pace of his wife's hometown, their home on 5 acres, and about his son's well-earned masters degree. Pride radiated from Gus, as he bounced with grace from his story to pointing out landmarks so that I would know my way around.
As our car cruised down the freeway, towards Ridgeland, a city nestled along the Natchez Trace, a National Scenic Trail running 444-miles winding through Tennessee, Alabama, and Mississippi, the tone remained light and inquisitive as Gus began to recommend several of his best-suggested spots for quality eats. His suggestions, from oysters to fried chicken, I would later find, to be the exact restaurants on my itinerary and I'm confident Gus would be proud that I was able to pick more than a few of his favorites off the list.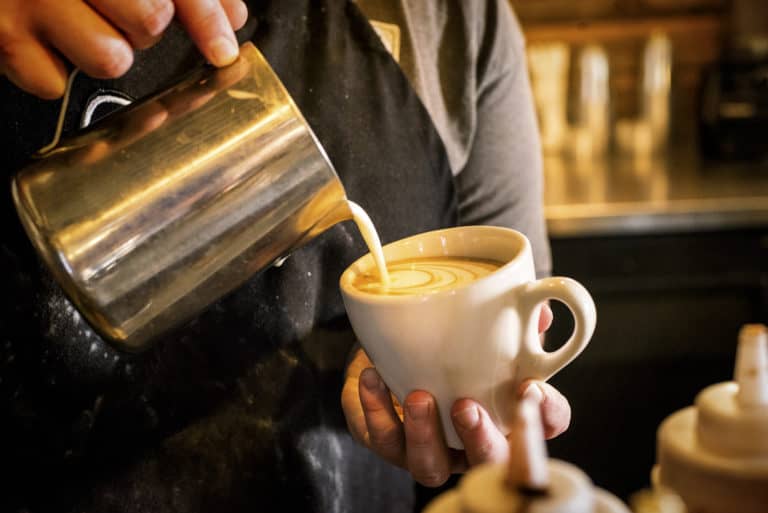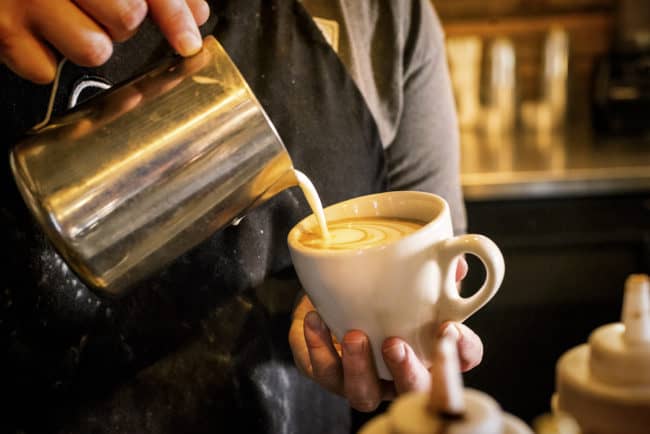 Let the eating begin.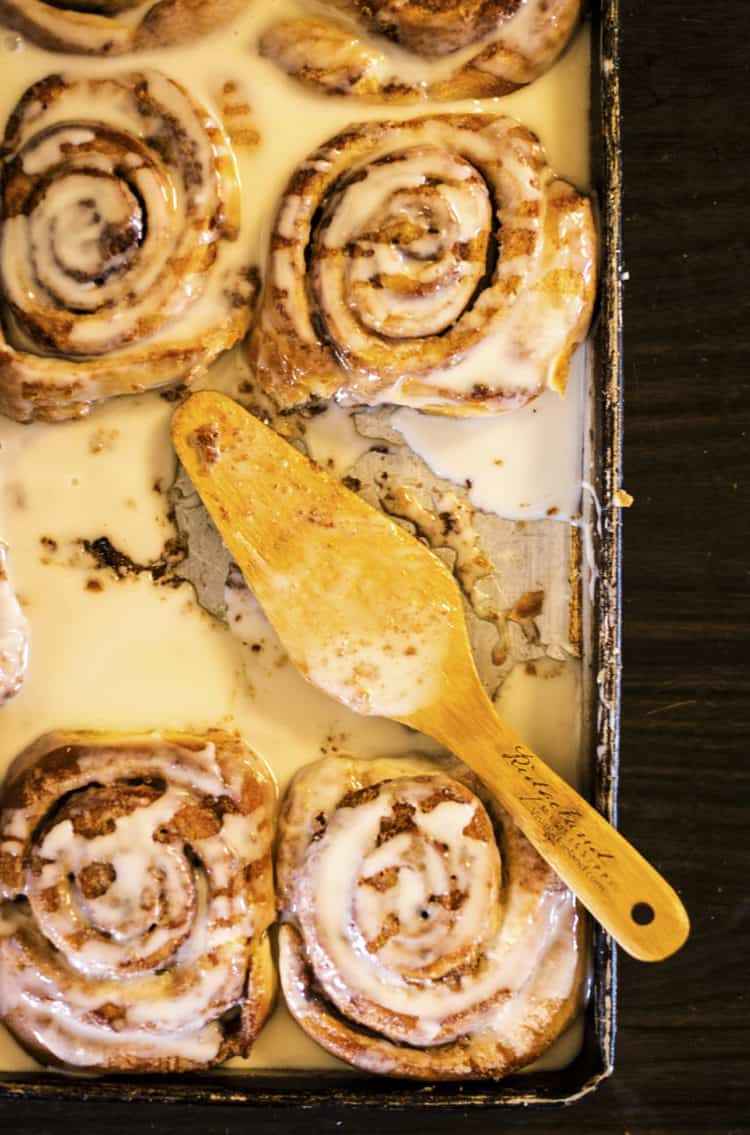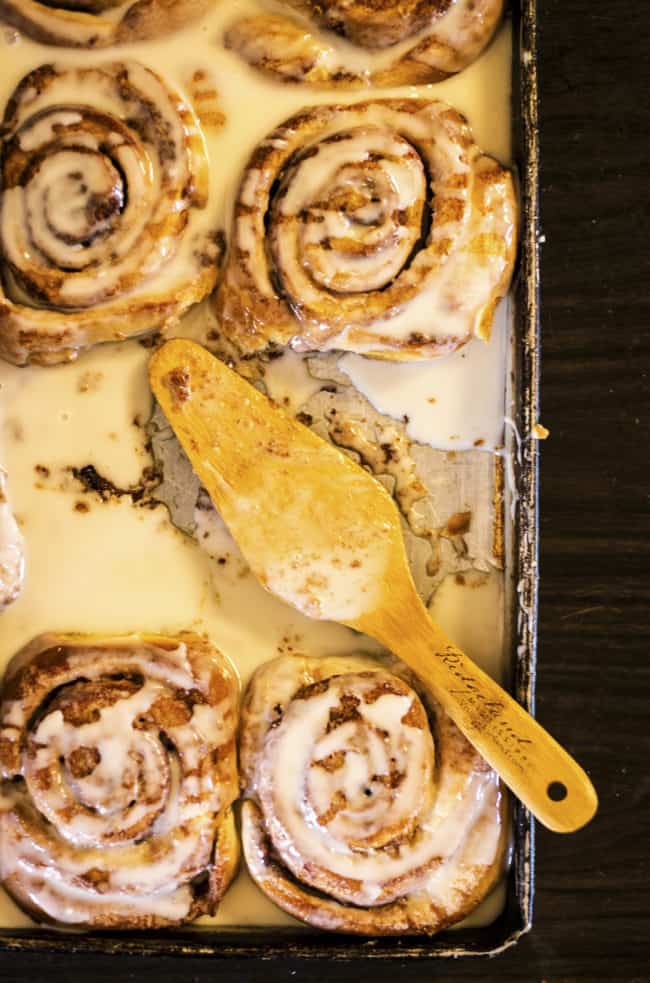 Urban coffee houses speckle the 17.7 square mile city of twenty-five thousand, leaving you not without choices for your desired morning pick me up. The dapper M7, named for the husband and wife proprietors, Bobby and Bridget Moorehead, and their five children, pumped out fresh espressos, house-made cinnamon rolls, and competed eagerly with the hipster vibe of trending coffee shops globally. The source their beans and ingredients locally, roll their dough from scratch and is possibly the only coffeehouse in the world with succotash on the menu.
The inviting upstairs sitting area hosts chairs, board games, and was a perfect meeting spot as I sipped my Spanish Latte, a signature drink with sweetened condensed milk, espresso, and steamed milk, and nibbled on the freshly made baklava (get their early, as it seems to sell out quick). The festively decorated outdoor area of M7 hosts music acts and events and is just one of the spots along the entire block the family and staff have worked to revitalize, building a local community hub.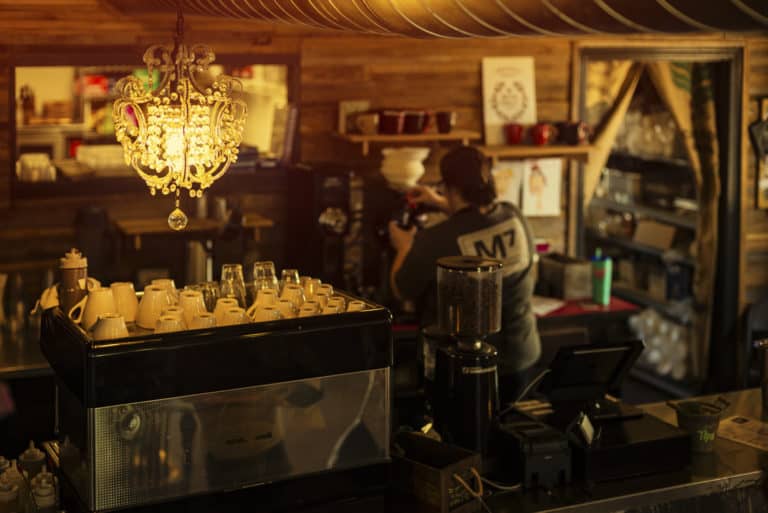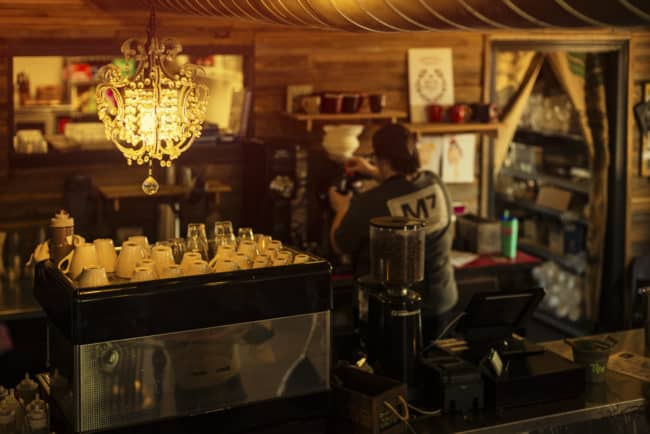 Coffee in hand, I continued on through the city.
I was able to join the crew behind the scenes at Cock of the Walk where I was testing and prepping my recipe for the evening's fundraising festivities at the Lake House. This place specializes in one thing, fried catfish. And that is the only thing you will find on the menu, well, that and fried chicken, just in case you have a picky eater. The hustling staff in the back was a welcoming bunch chatting me up with seamlessly running a fry line with ease, popping cornbread out of hot cast iron skillets. The nibbles of fried catfish I enjoyed set the bar for all other fried fish I am ever going to try.
The remainder of the evening consisted of a sugar high, where I indulged in nibbles of desserts from across the region at the Let's Eat Y'all Sweetest Chefs gala. My favorite bites were the sweet tea cakes from Chef Josh Lear out of The Noble South, Mobile, AL, and the mini sliders (sorry, I am and always will be girl carnivore at heart).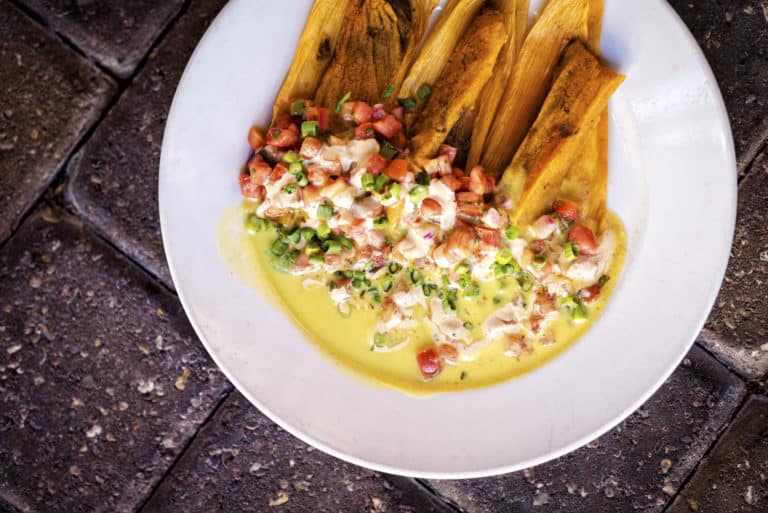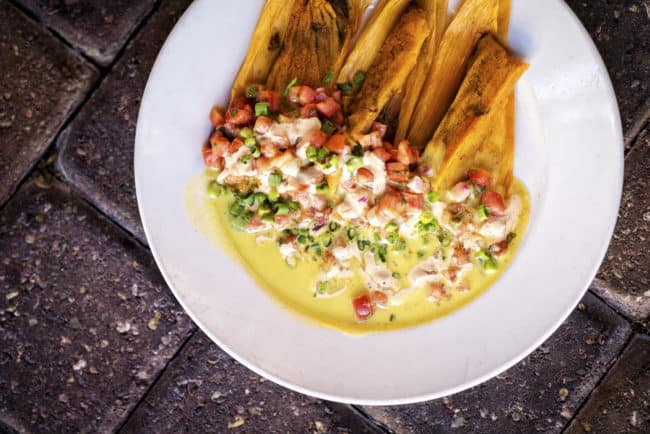 Next up was Local 463, a restaurant new to Ridgeland, only a few years young, with a bright and colorful theme and white interior, plush seating and mix-matched tiled floors. The first thing I noticed was the delightful scent of wood, wisping out from the open grills in the back where they finish their flatbreads, burgers, and other specialties, like the Grilled Redfish Sandwich.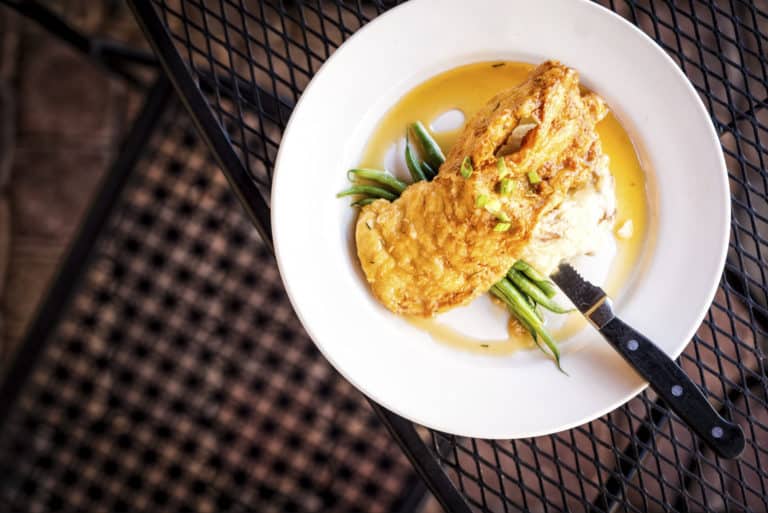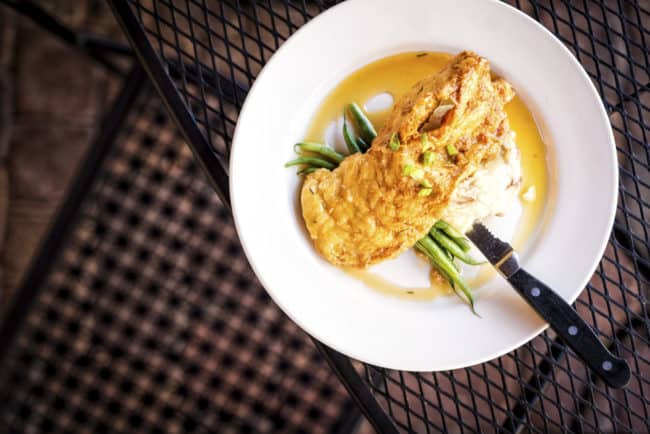 I saddled up to the long wooden bar, classic in design and well-stocked, to put my order in. The 463 Cocktail, a smooth blend of strawberries, gin, basil, and balsamic is perfect for the mature palate before the sampling began. Owner Derek Emmerson and executive Chef Robert Rushton join us and chat quietly on about the selection of ingredients at my apparent interest in the localvore movement before introducing me to the other restaurants in the region he is known for; Walker's Drive-In, PM, and CAET Wine Bar.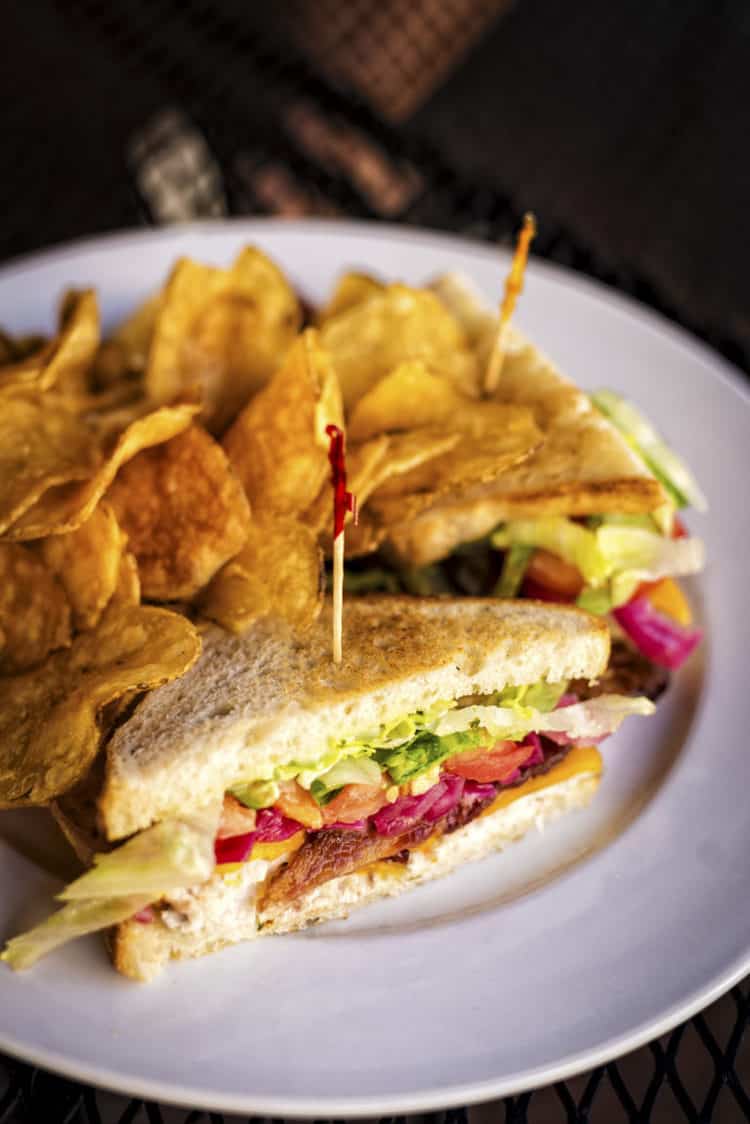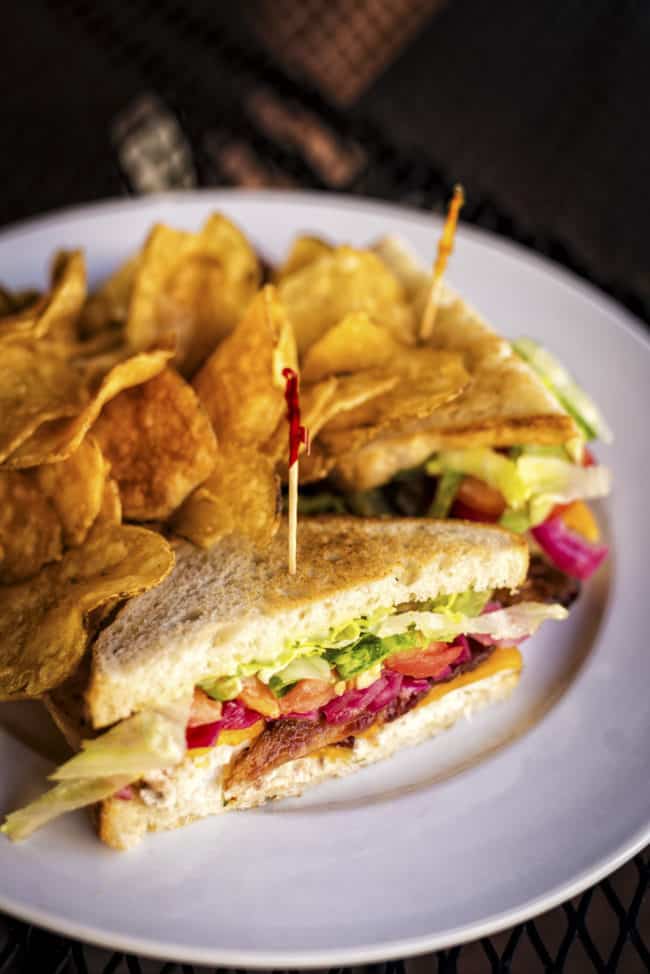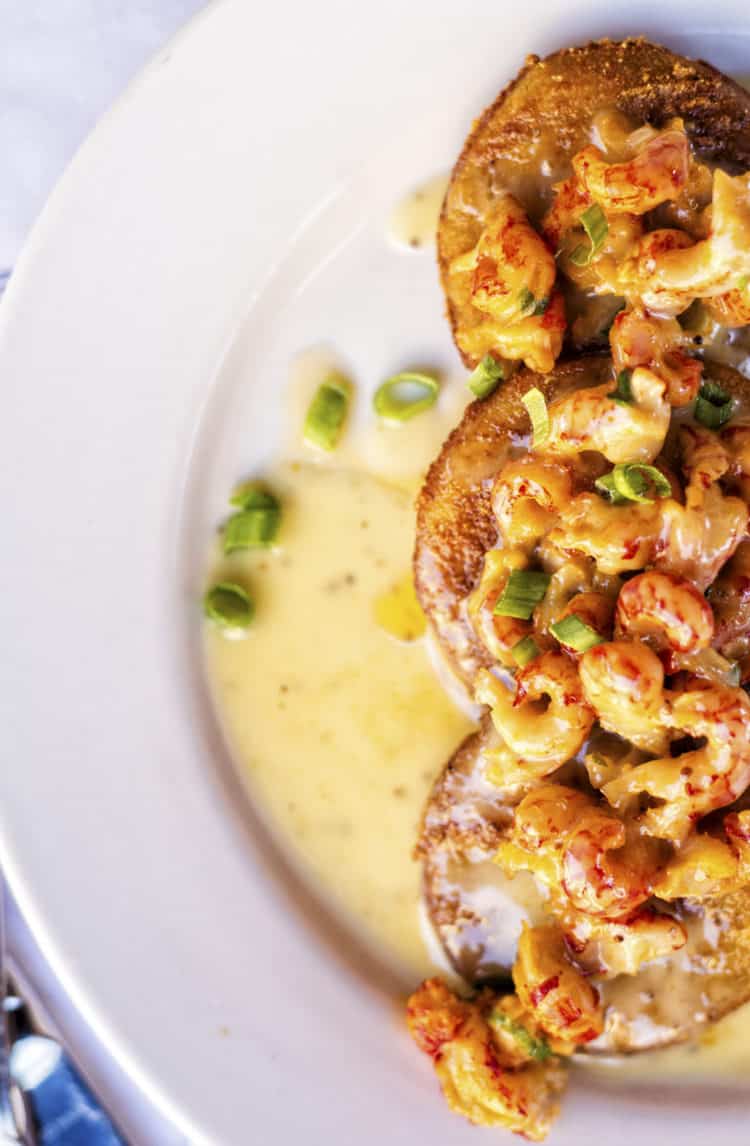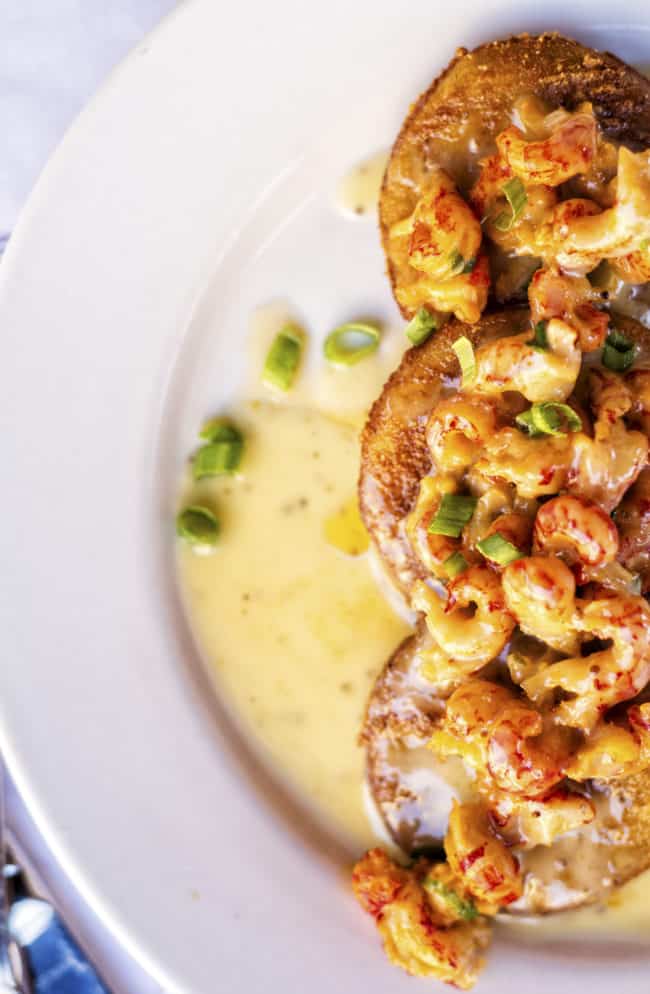 We devouring perfectly seasoned tamales and proper fried green tomatoes (slathered in with crawfish tails and a creole mustard lemon butter). I pressed my fork into nothing but jumbo lump crab in a buttery grain mustard sauce. We chopped the Southern Burger (an over the top build of housemade pimento cheese, marinated sweet onions, fried green tomato, shredded lettuce, of course, comeback sauce), into four portions, begging someone else to remove the temptation of too many bites from our reach. We share the grilled redfish sandwich, The "original" Honey-Rosemary Fried Chicken and a slice of the Spicy Thai flatbread just to round out the menu.
The atmosphere led to a comfortable meal, with food that pushed the limits of casual dining while maintaining it's price point. Subtle attention to flavor and method elevated the otherwise casual menu of sandwiches, pizzas, and burgers to a carnivore's delight.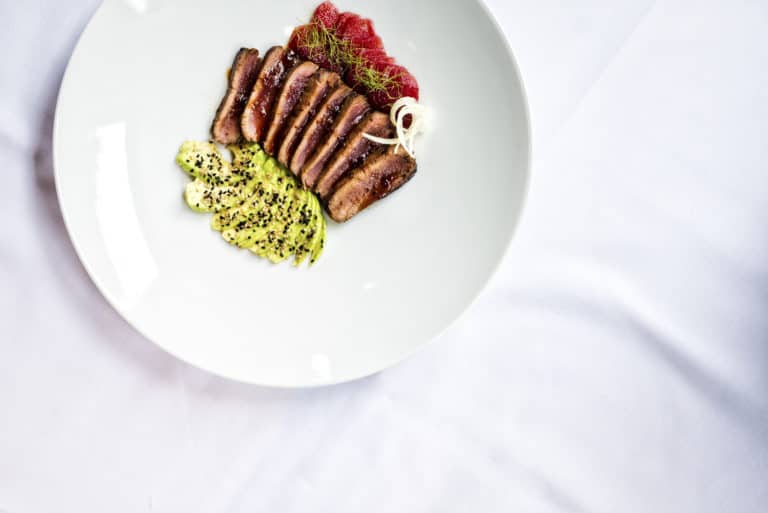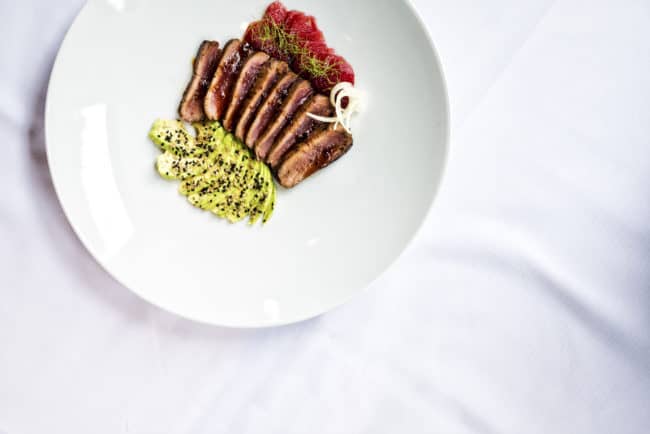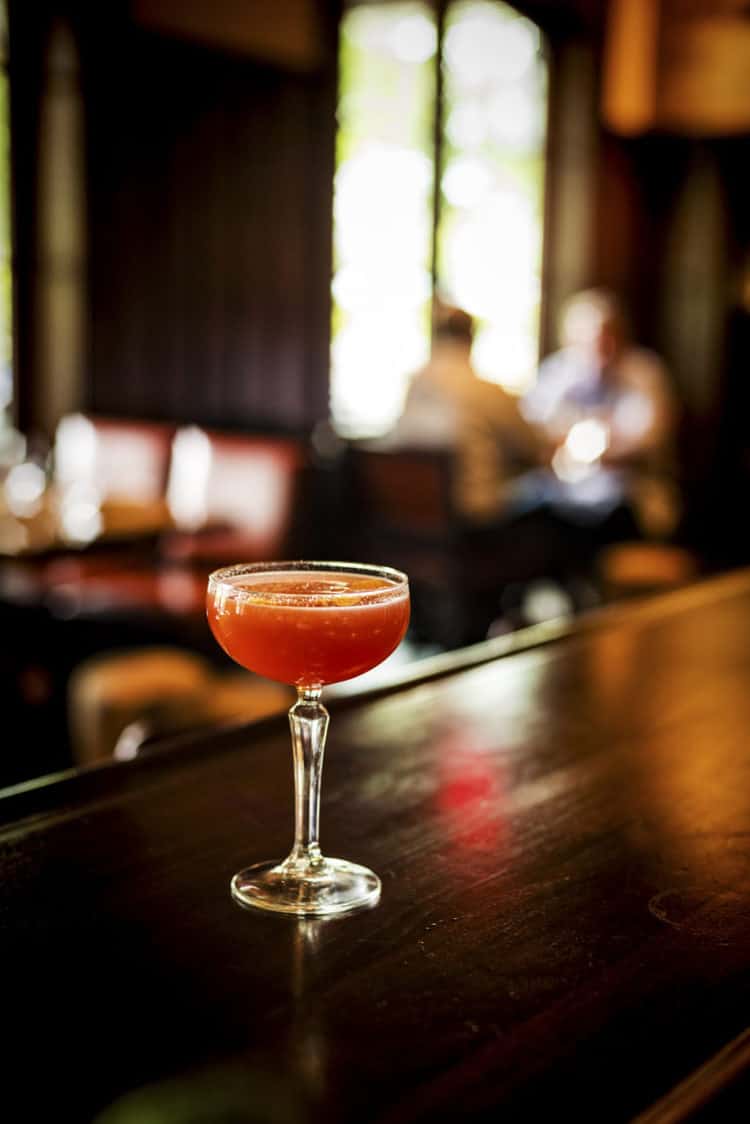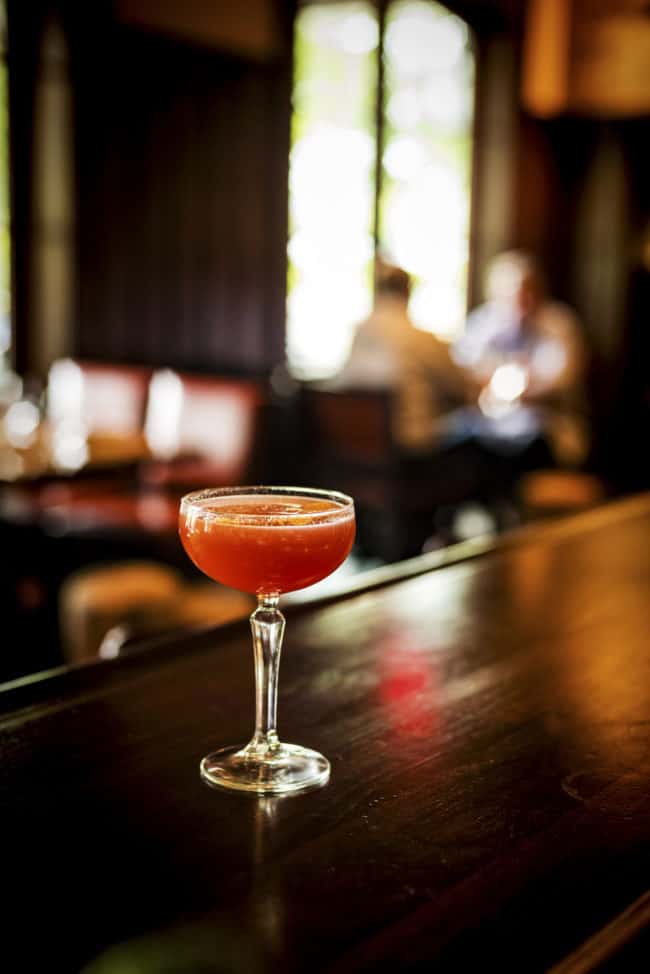 The sweet cocktails with handcrafted syrups and shrubs at Seafood R'evolution were a total 180. The skilled mixologist, Zack, mixed me a sampling of a few of his favorites while offering up some Cathead Honeysuckle Vodka, a locally distilled vodka, for me to test and chatted with his peers like they were a tight family running this fine dining establishment.
The expansive restaurant, from the noteworthy pair Chef John Folse and Chef Rick Tramonto, boasts an excellent wine room, private event area, spacious dining areas with large windows, where restored barn wood ceilings balance the modern contrast of lush blue chairs, and handbag stools. Each table is set meticulously with crisp white linens and large place settings marked with the signature R. It's attention to detail that polishes everything and makes dining in Seafood R'evolution feel like a luxury experience.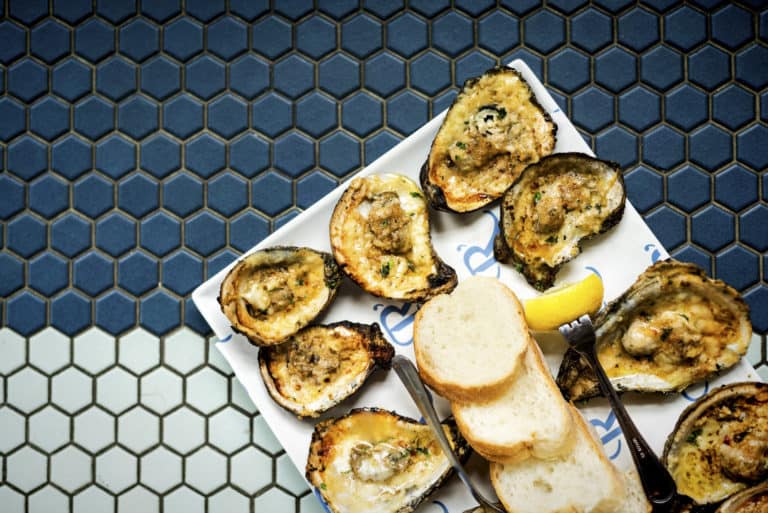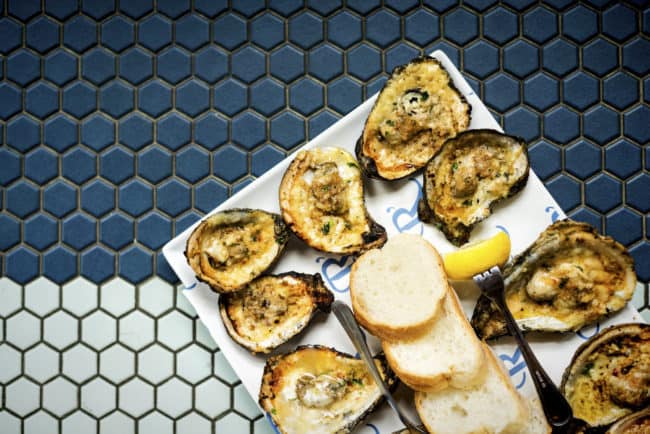 Following the recommendation from our server JC, we order the Charbroiled Oysters, his favorite, along with the Cajun Fried Oyster Salad, Redfish Acadian, Seafood Gumbo, the soup of the day – a crab bisque, and slather butter over our warm biscuits as we wait and chat. We are treated to a surprise from Chef Nicole, an amuse-bouche of hoisin tuna with plums and avocado that could have been my meal in itself before sinking into the charred Oysters.
JC was right; they are the perfect oysters, charred with just enough fight to your fork, basting in a luscious butter, worthy of the bread in the center of the platter, just calling to be dipped and soaked in it. The bisque, a smooth blend of corn and crab with a light drizzle of aromatic oil thickly coated my spoon and begged me to indulge in just one more bite before being called on by the Blackened Redfish, topped fish over perfect potatoes and fresh, crisp green beans. Not a single ounce of space was spared for dessert.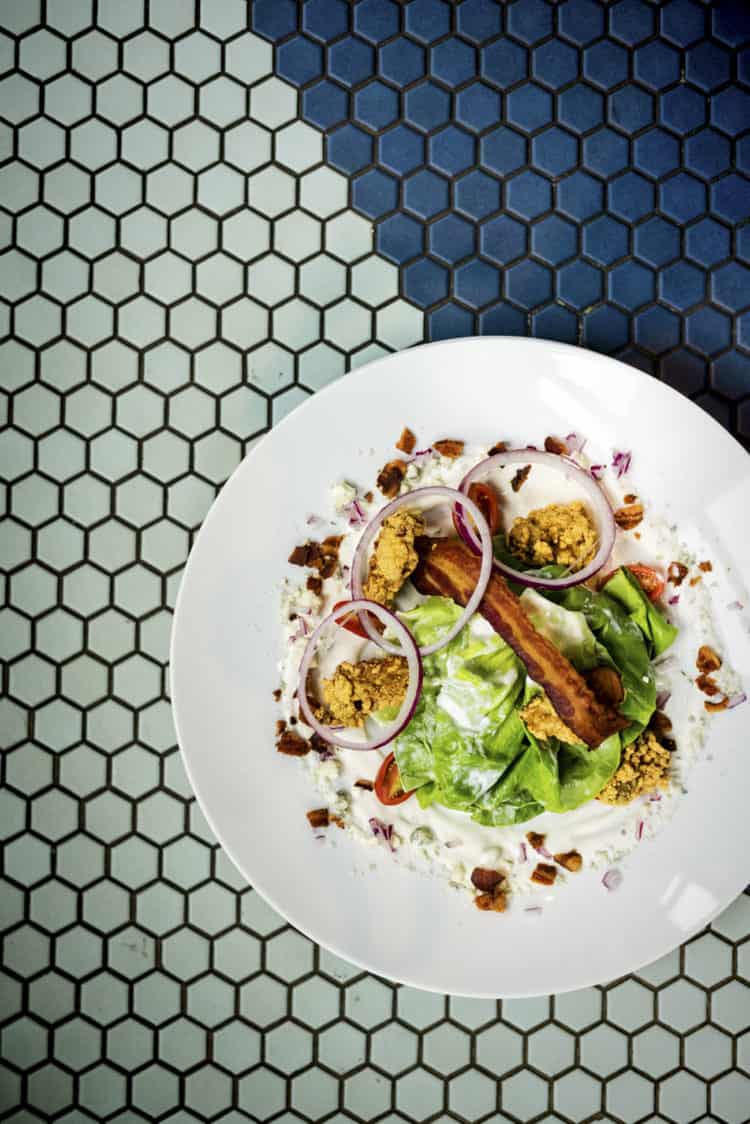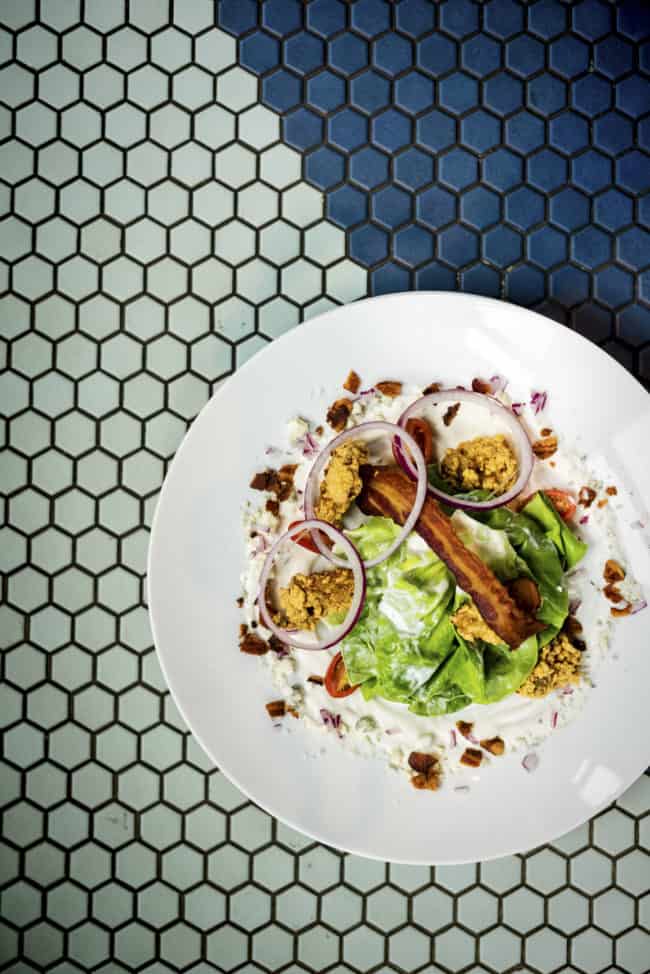 What would any small town be without a charming, bustling and crowded breakfast joint, slinging made to order eggs and baking the best to-go cakes on the block?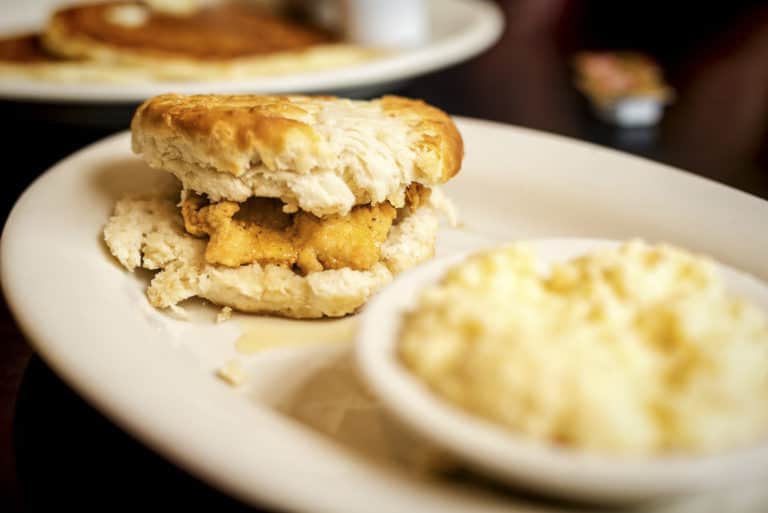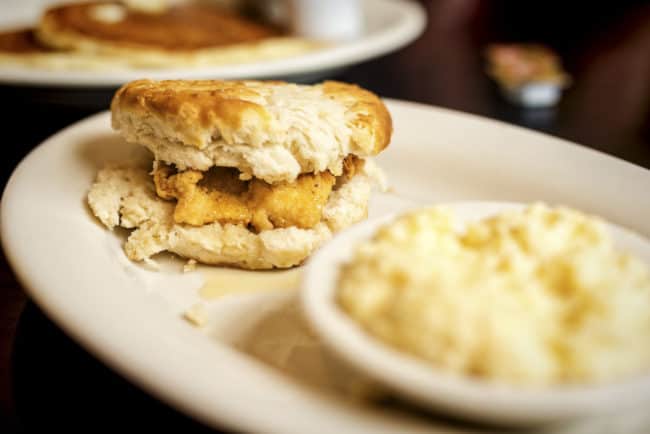 Primo's, a staple of Ridgeland, with all the classic diner fare, promised a definitive finale to my trip, an order of breakfast staples landed on our table. Eggs fried, stuffed omelets, a pepper dappled scramble, crisp bacon, and honey drizzled fried chicken and biscuit sandwich slide in alongside a short stack of traditional pancakes so perfect the syrup wasn't even needed. A considerable twist, from the elegant dining the other establishments offered, as you fill your own coffee mug in this local haven, and yet, Primo's was the perfect jive for early breakfast or brunch.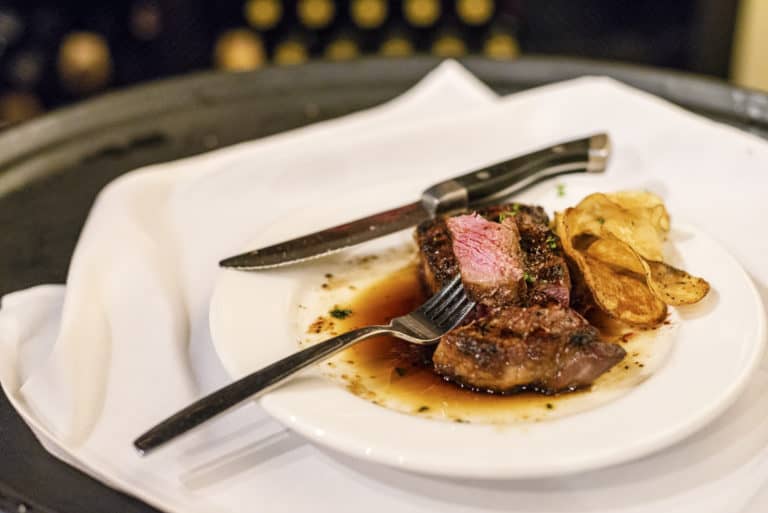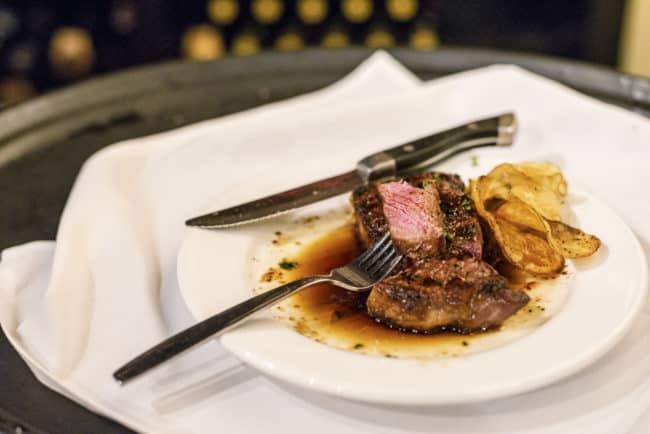 The piece de resistance, for this girl carnivore food tour, was Ely's. An intimate steakhouse run by family man Richard Ely, who comes from a long line of culinary heritage. Richard's uncle, Mark Shapley, opened Shapley's Restaurant in Ridgeland in 1985 and his family history can be seen in the photographs adorning the walls of the modern steakhouse.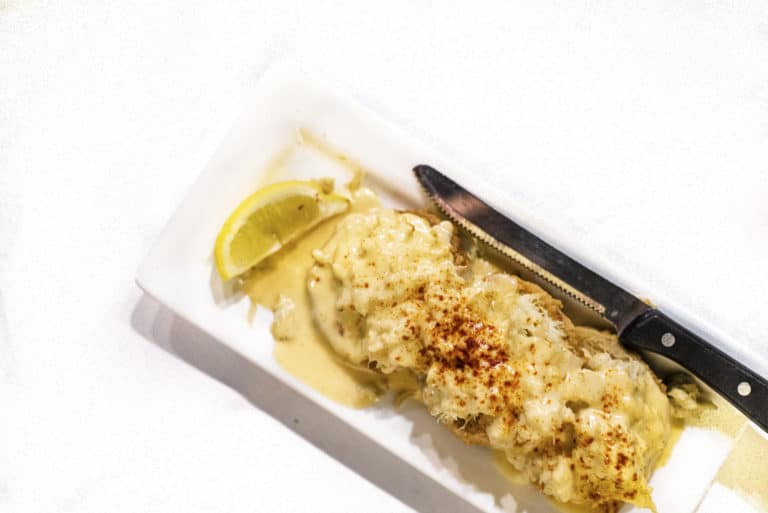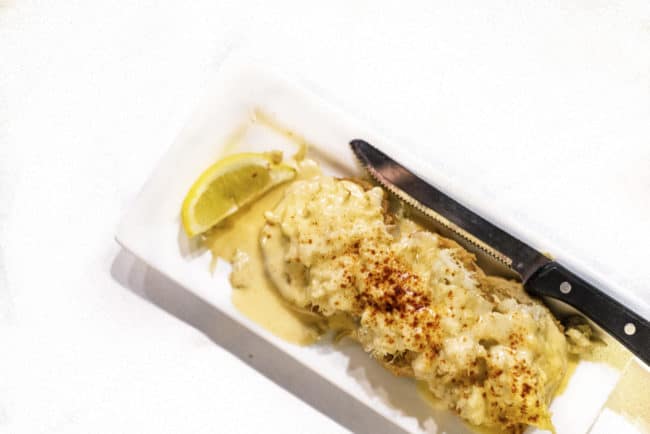 We sat in our cozy nook and gorged on dry-aged New York strip, perfect in its simplicity and topped with their signature seasonings and house compound butter. Exactly the way a steak should be prepared. Nothing towering over the top of covering the beef. Sides of Eggplant Ely, layers of fried eggplant with lump crabmeat and spicy lemon cream, nibbled on crab claws dipped in butter, fried oysters, spinach and wedge salads and a carafe of sauteed mushrooms crowded our table. We savored the perfected standards and marveled at their simplicity in the sleek space designed for special evenings and occasions that rules as the cities best fine-dining table.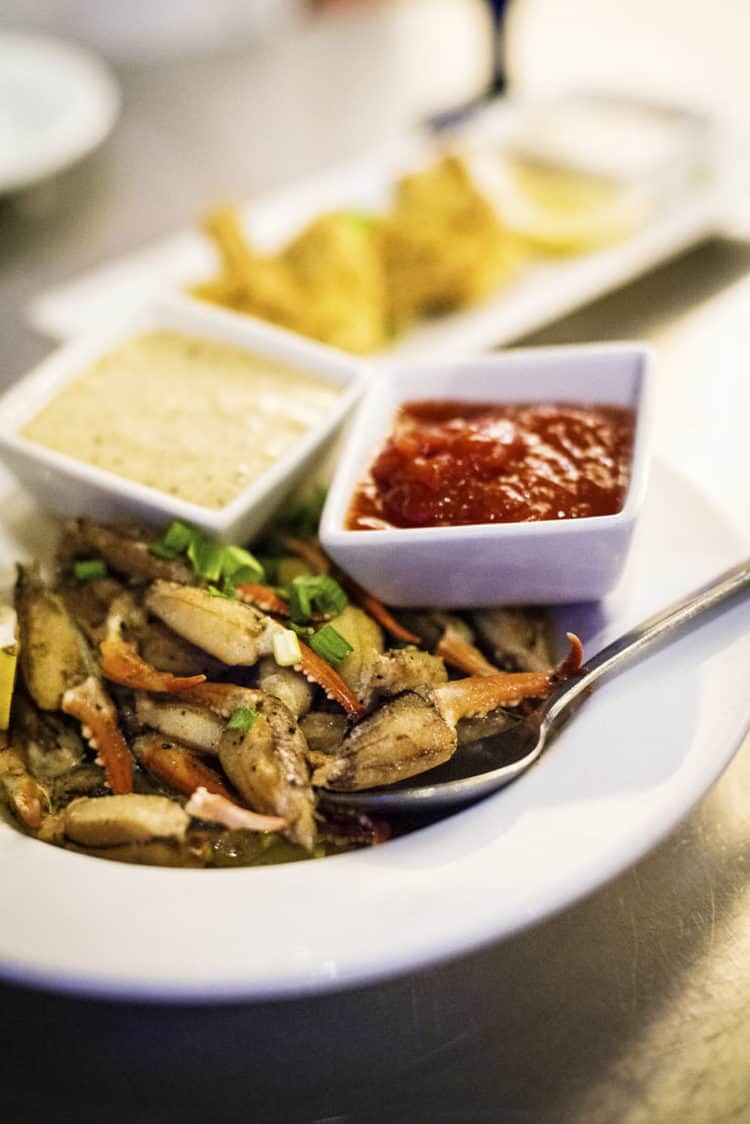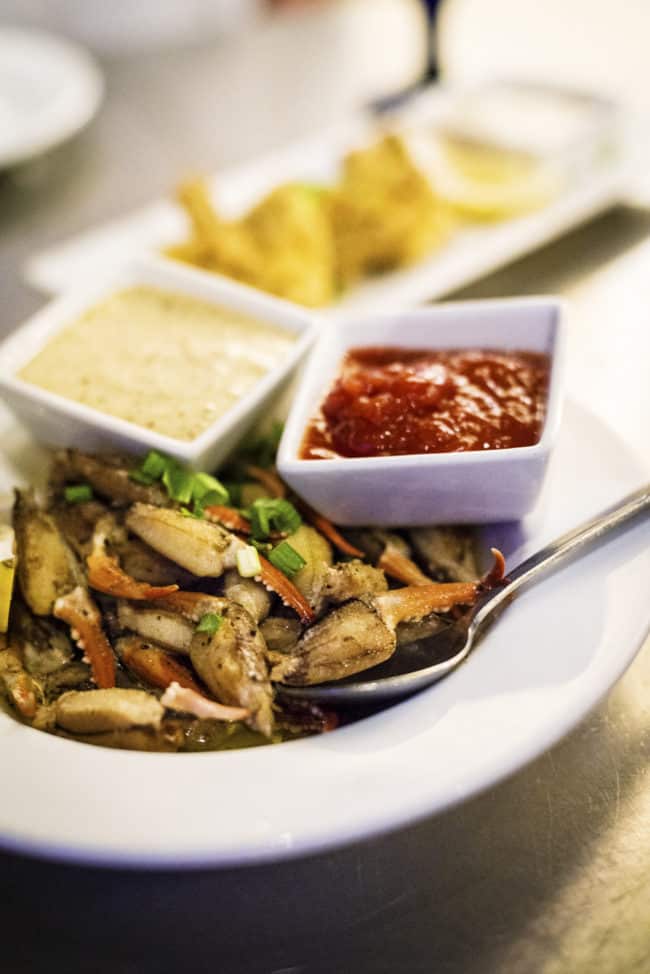 Ridgeland's food scene is a hidden wonder, unexpected in the heart of Mississippi. It is humble and quiet, in that polite southern way, while looking like it's casually rolled out of bed dressed to the nines, sipping sweet tea not being bothered to boast about its charm. All while secretly knowing just how damned good it is. Perhaps it's time to make it's claim in the south, and show us all a thing or two about updated dining scenes.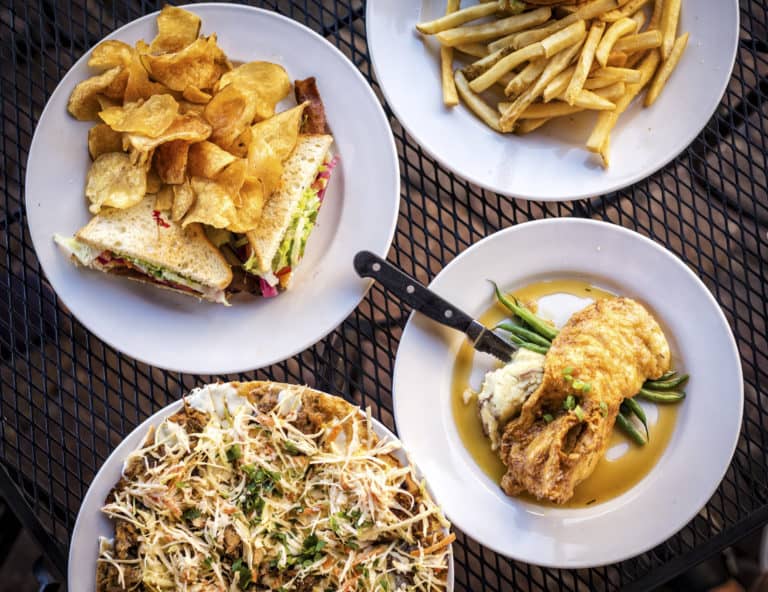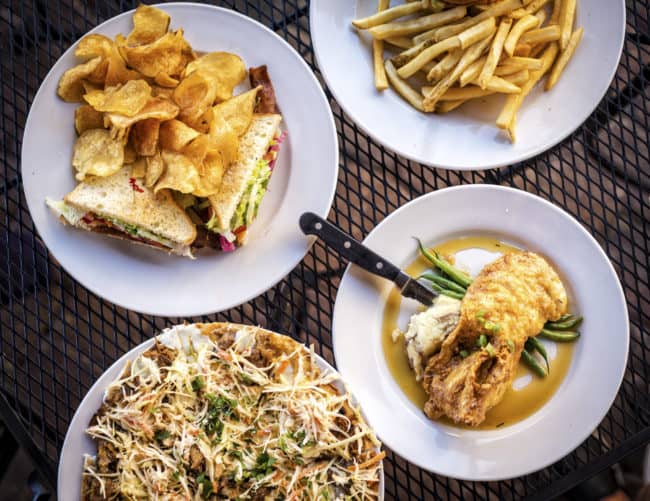 What else is in Ridgeland Mississippi?
Make it a girls weekend while exploring all the local scene has to offer!
Catch some shopping downtown at Renaissance at Colony Park where shops like Libby Story offer posh modern looks and fun Instagram worthy accessories.
Stop by the Craftsmen Guild of Mississippi and support local artists. There are multiple functioning lesson rooms from weaving to jewelry making where you can watch or learn from the craftsmen, changing exhibitions, events monthly and a large store, showcasing a variety of unique items, from metal jewelry, hand-turned wooden bowls, ceramics, paintings, and glass, along with a library of local knowledge, cookbooks, and history. The perfect sort of shop to get all of your essential holiday shopping done in one swift move.
Kayak or boat in the Rez in the Barnett Reservoir.
Stretch out those muscles at The Pilates Studio during an hour-long pilates or yoga class.
Run or bike the Natchez Trace National Park and grab your Jr Ranger Badge
Chat it up with the professional makeup stylists at Amy Head while learning everything you need to know for the perfect effortless look. The staff will start from scratch, showing you step by step how to best highlight and accent your features, building a color palette custom for you.
Unwind with a facial and massage at Drench, with spa services running from 30-minute massage to facials.