This mint brownie pie recipe couldn't be any easier to make! It starts with a package of dry brownie mix (or your own homemade version) and it's jazzed up with chocolate mint chips and baked into a pie shell. This easy dessert recipe is a keeper!
Today, along with yesterday and probably tomorrow has been dark and dreary. I love this kind of weather. It's simply beautiful to watch the clouds roll by with my kitty curled up in my lap. However, this week the rain has been the overly humid nasty kind that is just no fun.The weather feels like it is mimicking my mood.  This week has been a roller coaster ride of emotion for myself with highs and lows. Needless to say I'm not splashing through puddles with my normal amount of glee.
Enough drama, onto the cooking!
Every week a couple of friends and I go out to lunch. This week, we decided to keep it simple and just go to one of our houses. Keep it simple???  There's an excuse to play in the kitchen!!!
Today, I made a creamy slow cooker tomato soup with basil and a mint brownie pie to go along with my friends grilled gourmet cheese sandwiches.

I hope you like this mint brownie pie recipe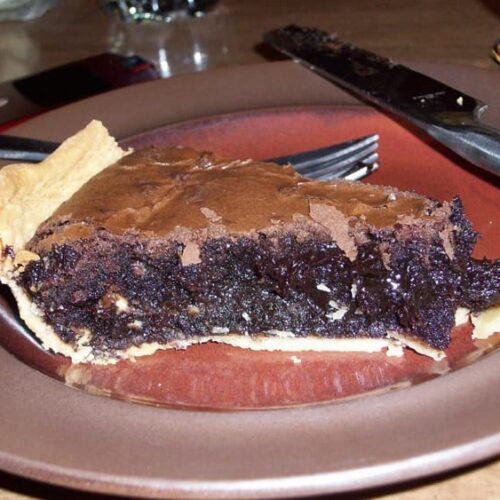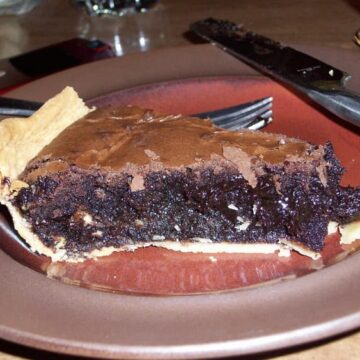 Ingredients
1 4.6-

ounce

package chocolate mints chopped

1 15.8-

ounce

package brownie mix

-

or use your own super yummy brownie recipe

1

unbaked

-

9-inch deep-dish frozen pastry shell
Instructions
Line pie dish with unbaked pie crust.

Prepare brownie batter according to package, pour into pie shell and sprinkle in mint chips.

Bake at 350F for about 45 minutes. Make sure to pull this one out while the center is still gooey and serve it warm with a glass of milk!
Notes
Recipe found on recipes.com
Nutritional informations provided as a courtesy and is only an approximatation. Values will changes based on ingredients used.
⭐ Tried this recipe? Rate it ⭐
Help out the next person and give it a star rating below!
The tomato soup was super delicious, but I have never really liked tomato soup, so it didn't do much for me.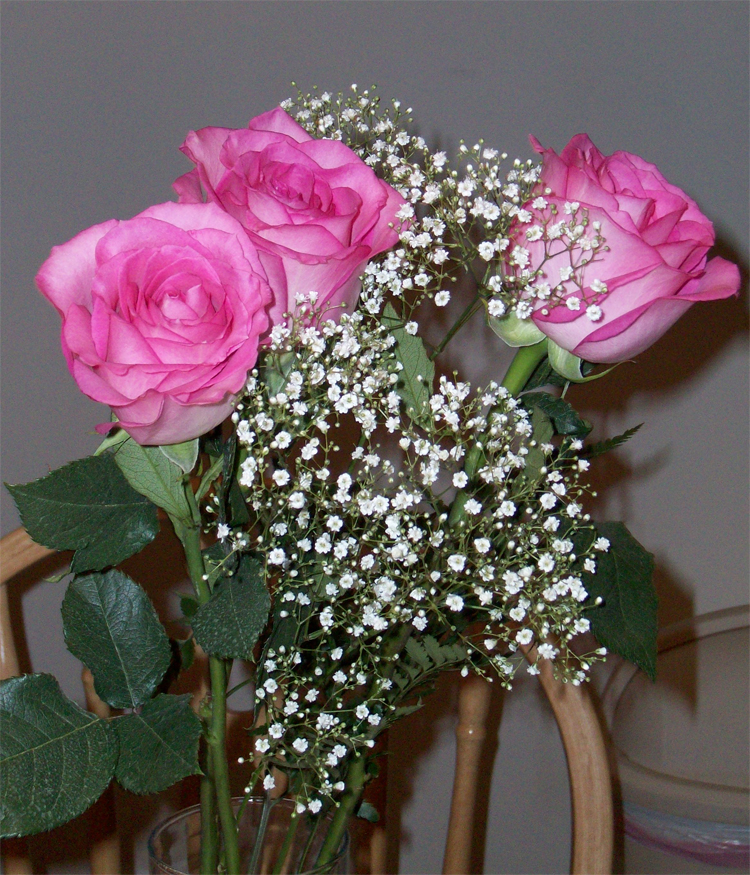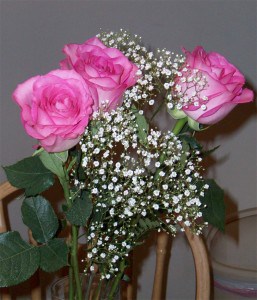 I did receive beautiful pink roses from someone this week! Total surprise! Who doesn't love getting flowers? They always make you feel special. I do need to go out and buy a vase though. Whenever I get flowers I am always reminded that I have not a single good vase place to put them. It feels like I am insulting the presenter as I empty one of my parents fake plants out of its sea shells and beads and replace it with the flowers then put them as high up on the living room mantel as possible. I just can't have the cats eating them… That would be bad. Oh well, I appreciated it!
Flowers, an instant get out of jail free card. Put it in your back pocket and save it for a rainy day. XD