Matcha powder is added to a fluffy cream cheese frosting and swirled over the top of moist chocolate cupcakes. It's as pretty and delicious as a cupcake gets!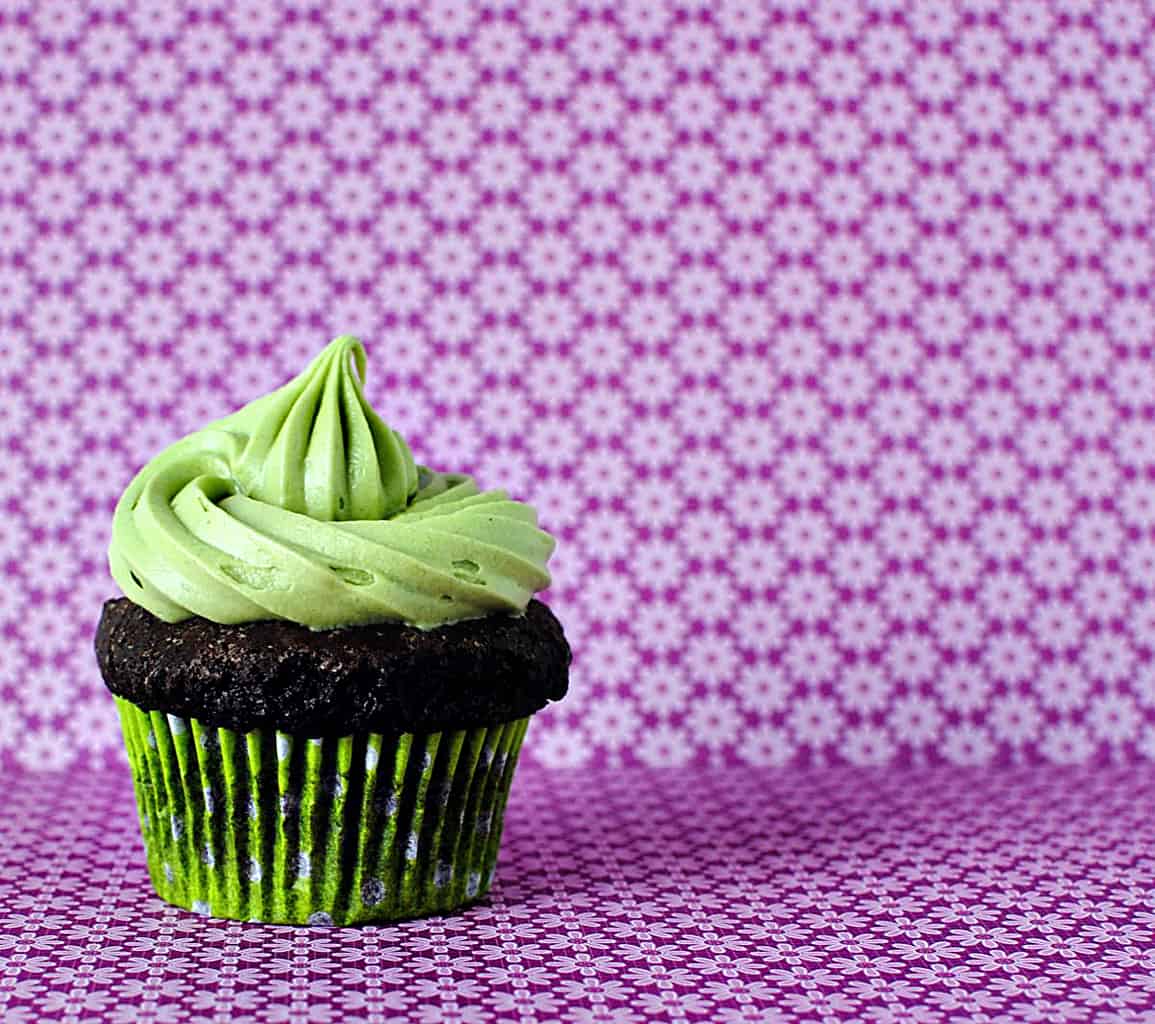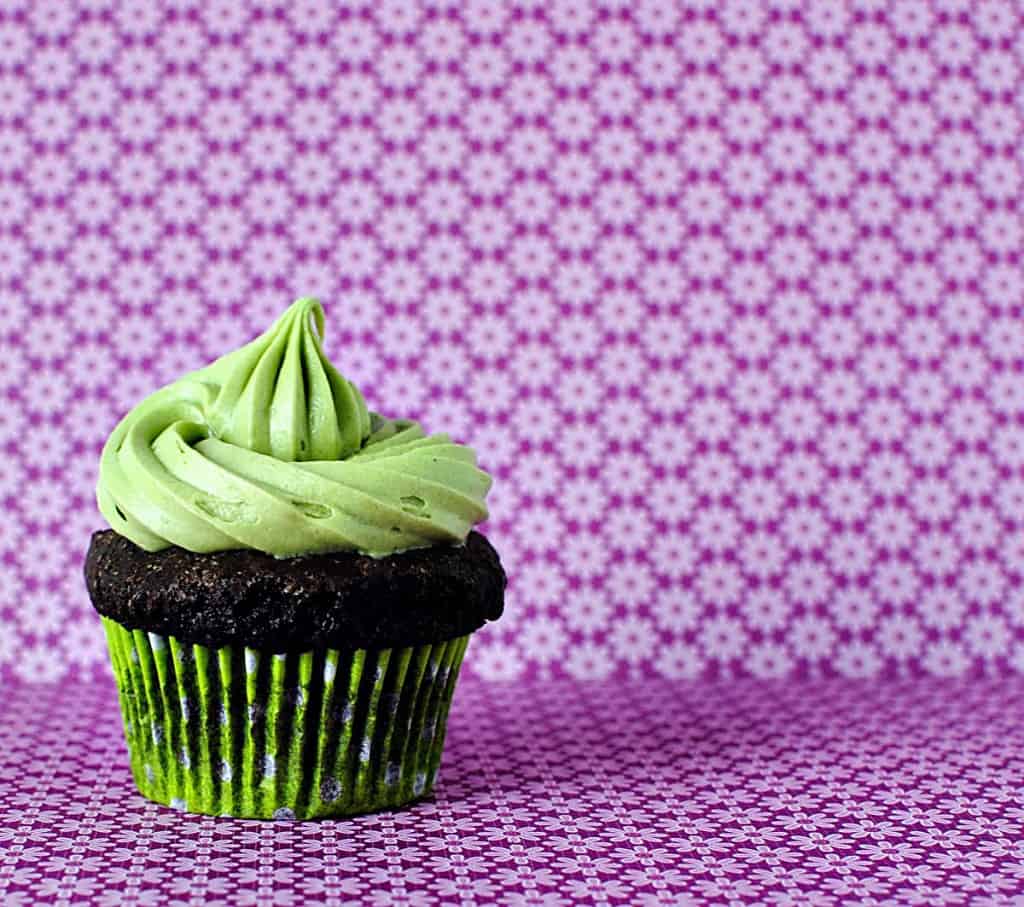 February gets the short end of the stick. No pun intended. Here it is not even half way over and I'm already swamped. When this posts tomorrow I'll have already been awake and active for three hours and hopefully safely on my trip to the giant state of Texas. It's a business trip and I am both excited to go and miserable to leave (something that my BF is having a hard time understanding). Not cuddling with my cats for four whole days! (I know there are people who don't get to see their kittens for much longer, but let me have my melodrama, people!).
Now on to the fun stuff! A giveaway!
Today we have an awesome giveaway from the generous and oh so kawaii* Tasty Peach Studios.
update: The giveaway originally published and promoted with this post has ended.
Tasty Peach makes adorable charms, jewelry, totes and more! I found Tasty Peach Studios through the magic of the internet and have loved the pieces I have from them. I get so many compliments and questions about my cupcake necklace when I wear it! Not to mention – its a cupcake! I was so thrilled when I received my first package because the charms weren't teeny tiny but actually a nice size and made to withstand every day wear. I actually ordered more the next day because I was so hooked! These are my fun cute pieces I were out and about.
Today's prize package (because I've always wanted to type prize package) includes: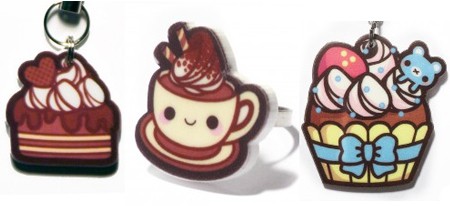 Kawaii Cute Blue Bear Chocolate Cupcake Acrylic Necklace
Mocha Latte Adjustable Acrylic Ring
Chocolate Layer Cake Acrylic Charm
And an adorable handmade resin donut charm!
Please go check out her Artfire shop and send her some love on Facebook for these wonderful prizes!
Keeping with the theme I made these awesome matcha topped chocolate cupcakes!
See, cupcakes, cute! Wink wink, get it?
*What language are you speaking?!
Matcha is a powdered green tea from Japan. Kawaii is the Japanese word for cute. See? I was sticking to a theme here!
Matcha Cream Cheese Frosting

Seen on Kitchen Meditation from Kitchen Slave

Ingredients:

1 Eight oz package cream cheese
1/2 stick butter
3 cups sifted powdered sugar
2 tablespoons matcha green tea powder
3/4 teaspoon vanilla extract

Preparation:

Bring cheese and butter to room temperature. Beat butter and cheese at medium speed until creamy and smooth. Add half of the powdered sugar, 1 tablespoon of green tea powder, and the vanilla. Beat until combined. Gradually add remaining sugar (more if you have to) until you get to the consistency and sweetness you like. Add more green tea powder if you'd like a stronger matcha taste.
I used a basic chocolate cupcake from Martha Stewart's Cupcakes because I really didn't know what would go with matcha.
I refrigerated my icing for about an hour to get a better flow when I was decorating the cupcakes. I used the Giant Star Pastry tip from Bake it Pretty.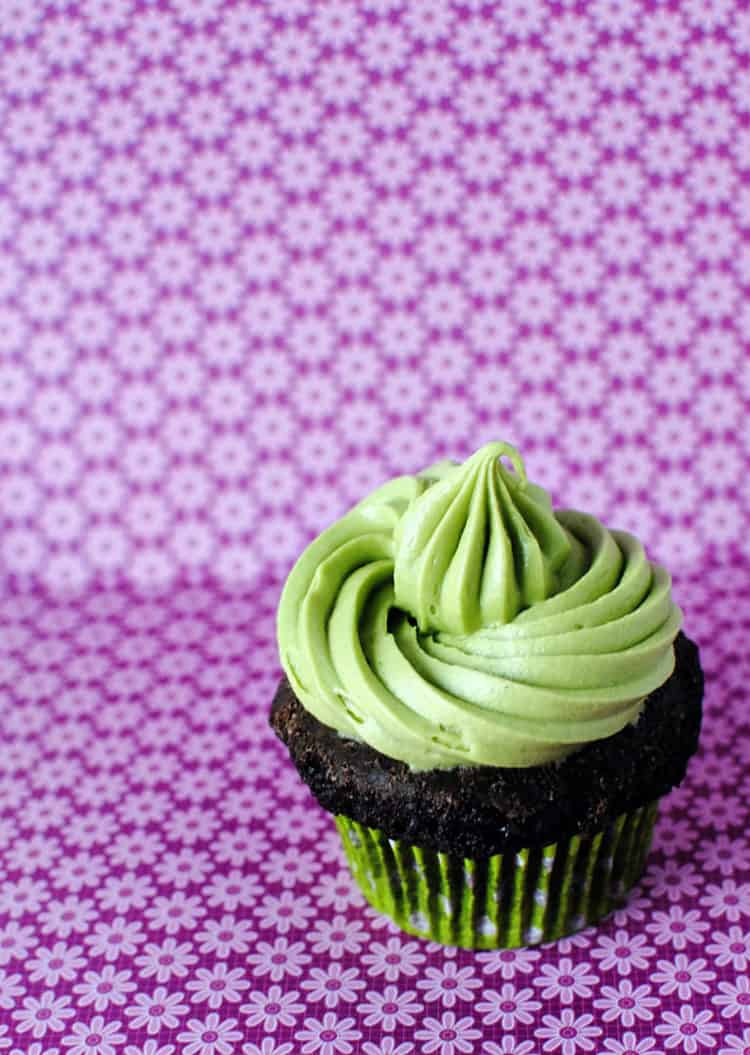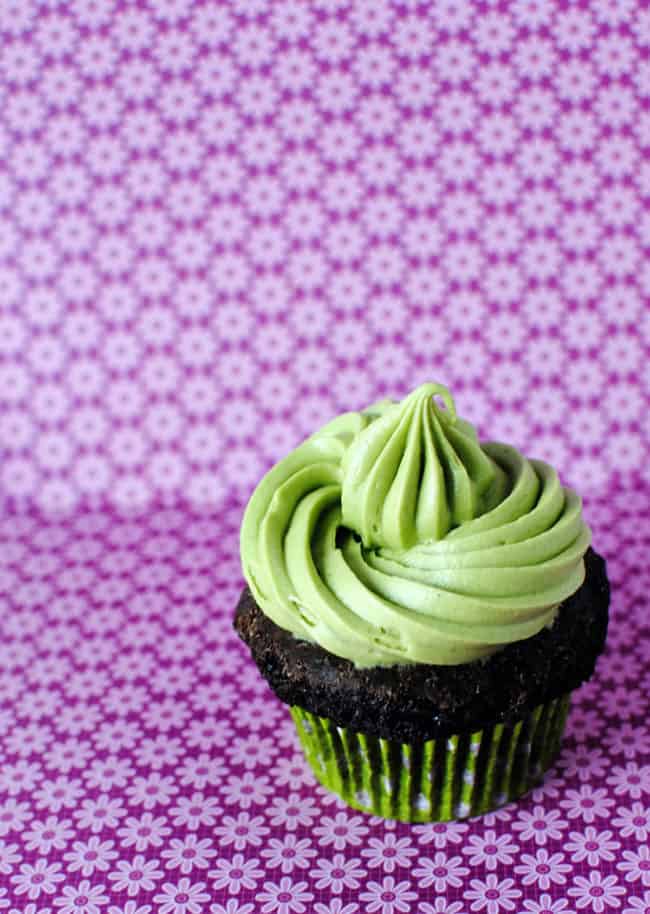 So, how do you win this awesome swag?
Leave a comment here telling me what piece you like the best from the Tasty Peach Studios site.
Earn Extra Points by (each action gives you an additional chance to win – you can really rack em up this time)
Following Pass the Sushi on Facebook
Following Tasty Peach Studios on Facebook
Joining the Email Subscription
Following Pass the Sushi on Twitter
Tweeting about this giveaway
Subscribing to my RSS Feed
Doting upon these awesome cupcakes in the comments section
Convincing my boyfriend to get me this awesome tote for Valentine's day since I'll have been away from him for so long. 🙁
Please, if you already follow me on twitter or facebook let me know in your comment. Entries accepted through February 14, 2011 at Midnight EST. Winner will be announced on 2/16/11.