Marbled cream cheese brownies are a quick and easy dessert that you'll want to have on hand for when unexpected guests stop by. Like gnomes.
It's dark, late and your tired. As you pull into your driveway your headlights illuminate two yard gnomes sitting, patiently contemplating their next chess move. At first it startles you and then, as you get over the creepiness of your new visitors, you realize, you've been gnomed.
Have you heard of 'gnoming'? A customer of mine was telling me about it. It's a game played amongst friends where you place gnomes surreptitiously for your friends to find. The only rule is that if you are called on your 'gnoming' you have to own it. Seriously, I want to go screw with people via gnomes now.
I should probably take some of these cream cheese brownies along.
You know, in case I'm busted. I can try and win people over with delicious food.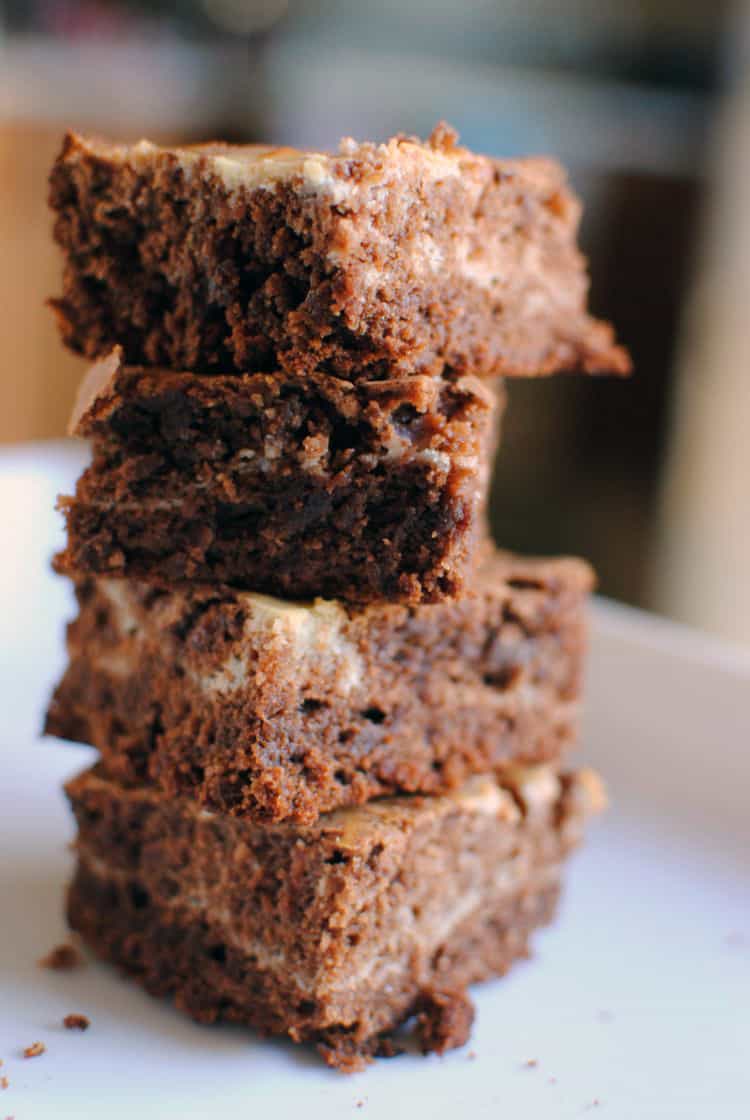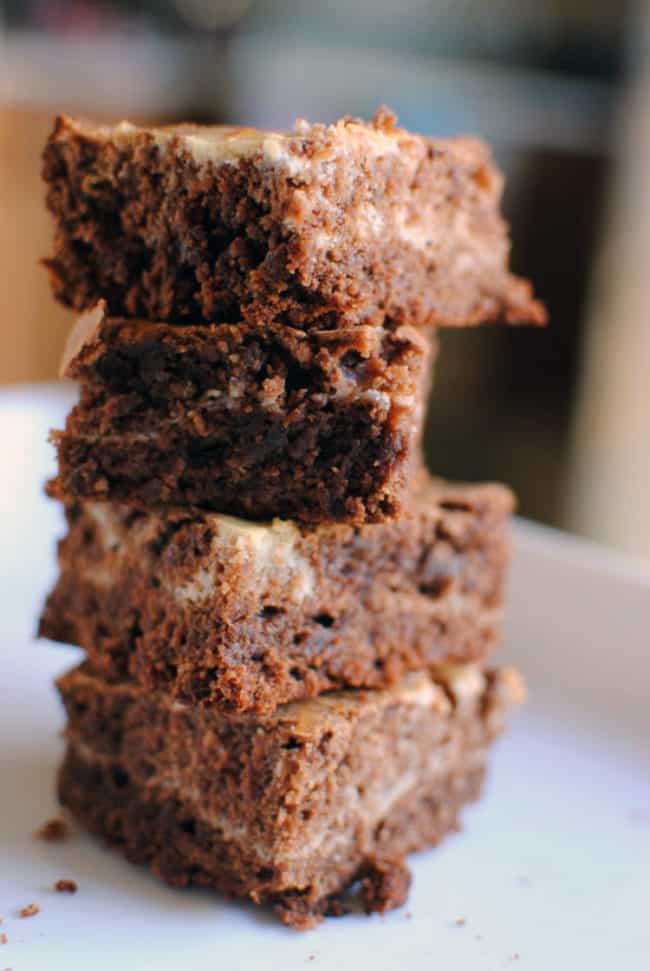 Marbled Cream Cheese Brownies
from https://pixie-baker.blogspot.com
Cream Cheese Swirl
3 ounces cream cheese, room temperature
2 tablespoons (1/4 stick) unsalted butter, room temperature
1/4 cup sugar
1 large egg
1 tablespoon all purpose flour
Brownies
1 1/4 cups (5 ounces) cake flour
1/2 teaspoon salt
3/4 teaspoon baking powder
6 ounces unsweetened chocolate, chopped fine
12 tablespoons (1 1/2 sticks) unsalted butter, cut into six 1-inch pieces
2 1/4 cups (15 3/4 ounces) sugar
4 large eggs
1 tablespoon vanilla extract
Preparation:
Adjust oven rack to middle position; heat oven to 325°F. Cut 18-inch length foil and fold lengthwise to 8-inch width. Fit foil into length of 13 by 9-inch baking dish, pushing it into corners and up sides of pan; allow excess to overhand pan edges. Cut 14-inch length foil and, if using extra-wide foil, fold lengthwise to 12-inch width; fit into width of baking pan in same manner, perpendicular to first sheet. Spray foil-lined pan with nonstick cooking spray.
Beat cream cheese and two tablespoons butter in medium bowl until light and fluffy. Gradually add 1/4 cup sugar and beat until well blended. Beat in egg. Mix in one tablespoon flour. Set mixture aside.
Whisk to combine flour, salt, and baking powder in medium bowl; set aside.
Melt chocolate and butter in large heatproof bowl set over saucepan of almost-simmering water, stirring occasionally, until smooth. (Alternatively, in microwave, heat butter and chocolate in large microwave-safe bowl on high for 45 seconds, then stir and heat for 30 seconds more. Stir again, and, if necessary, repeat in 15-second increments; do not let chocolate burn.) When chocolate mixture is completely smooth, remove bowl from saucepan and gradually whisk in sugar. Add eggs on at a time, whisking after each addition until thoroughly combined. Whisk in vanilla. Add flour mixture in three additions, folding with rubber spatula until batter is completely smooth and homogeneous.
Transfer half of batter to prepared pan; using spatula, spread batter into corners of pan and smooth surface. Pour cream cheese mixture over, then second half of brownie batter. Swirl the batters together decoratively with the tip of a knife. Be careful not to swirl too much or you will loose the marbleized effect.
Bake until toothpick or wooden skewer inserted into center of brownies comes out with few moist crumbs attached, 35 to 45 minutes, watching carefully for overcooking. Cool on wire rack to room temperature, about 2 hours.
These are great cream cheese brownies. I am itching to make some cupcakes but I am trying to wait for some supplies to come in (haha, so I can ruin some icing again).
Can you imagine the look on your friends face when they discover a gnome hidden in their mail box? Or in their bathroom medicine cabinet looking down at them, or returning home to find a gnome watching TV in your living room?
Yes, it's creepy. And I so wanna participate.