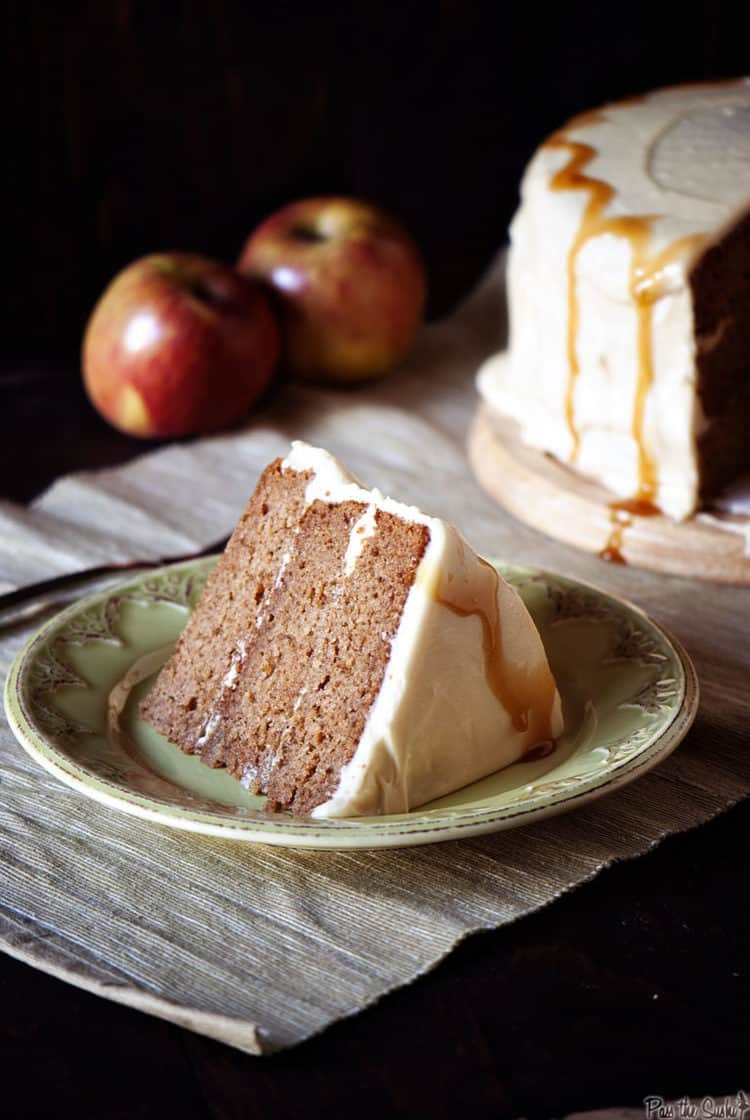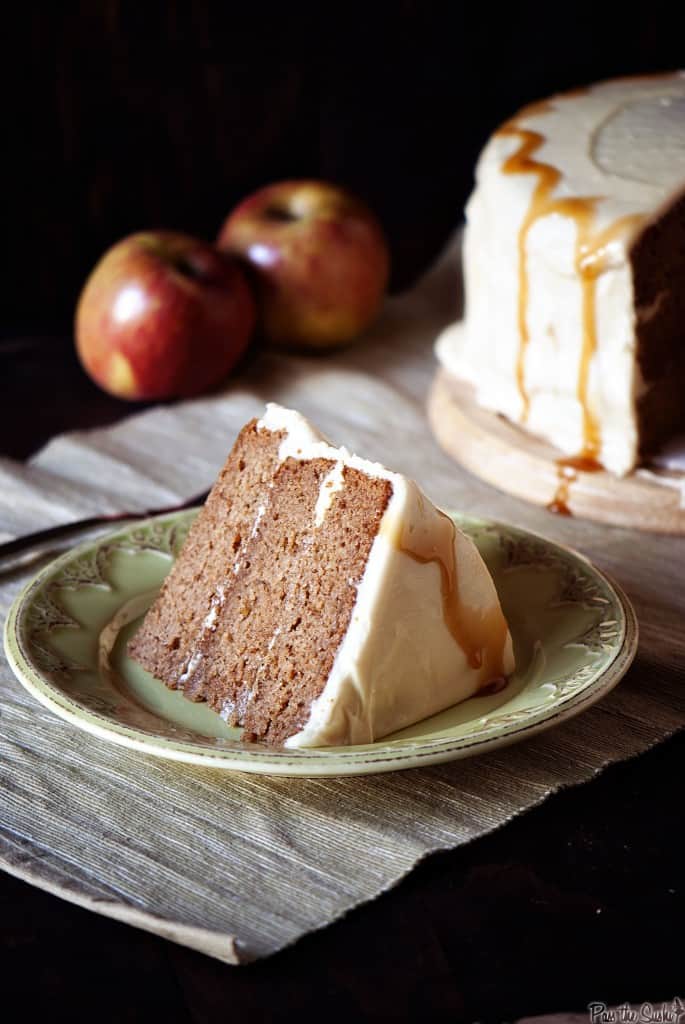 Just for the record, caramel, apples, and I don't get along very well. Caramel and anything else, no bigs. Caramel and apples and something just goes all sorts of wrong in my kitchen. Caramel ends up everywhere besides where it is supposed to be and usually ends up with me doing a lot of extra cleaning. See hot mess here. Which pretty much sums up how I feel today. Maybe it's the weather, maybe it's the lifestyle but something in me is going a little nuts today. I am all sorts of down on myself, down on Pass the Sushi and wondering where it all got off track.
I abhor blog posts that are self loathing and pithy attempts to get some pats on the back and try to keep pretty much everything I post on here neutral. Vanilla. Boring? Maybe that's the problem. Maybe I should write about the craziness that comes out of my mouth, but my vulgar language and wicked sense of humor would scare 99% of you off and the remaining 1% probably wouldn't read the posts any way. Wah wah wah. See whiny posts are annoying aren't they? I'm annoyed just writing it. On to cake.
This cake took two tries. The first time it was a disaster. Due to the weight and moisture of the cake the middle layer collapsed in my fridge and spilled icing everywhere. So I took a spoon and 'cleaned up' the mess. It broke my heart to throw the three layers away, because flavor wise, they were right on.
The second time, I made sure to cook my cake an extra 5 minutes just to make sure it was very firm. No second layer disaster but the icing still wasn't holing up in the way I wanted it too. Boo Hiss. The cake pretty much ate the icing in the middle layers so you can't even tell I poured it on in there. If I were to make this cake again, I would bake it in one cake pan, instead of as a triple layer can and just ice the top. No one will complain, the flavor is outstanding.
 
Caramel Apple Cake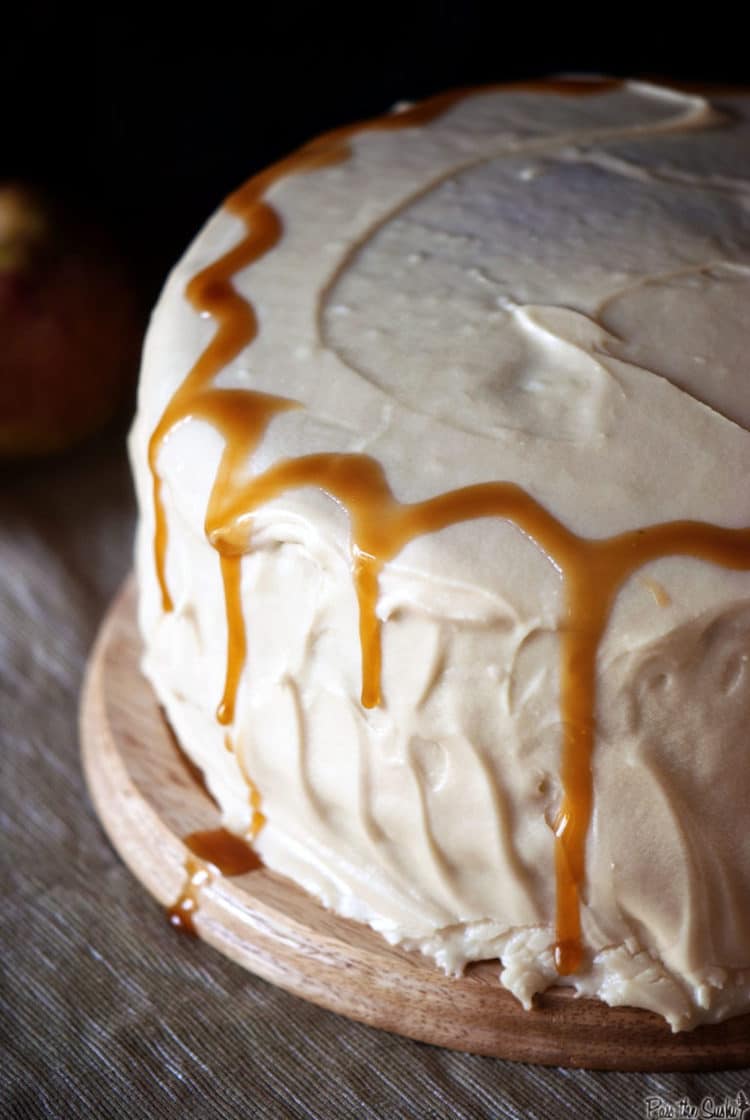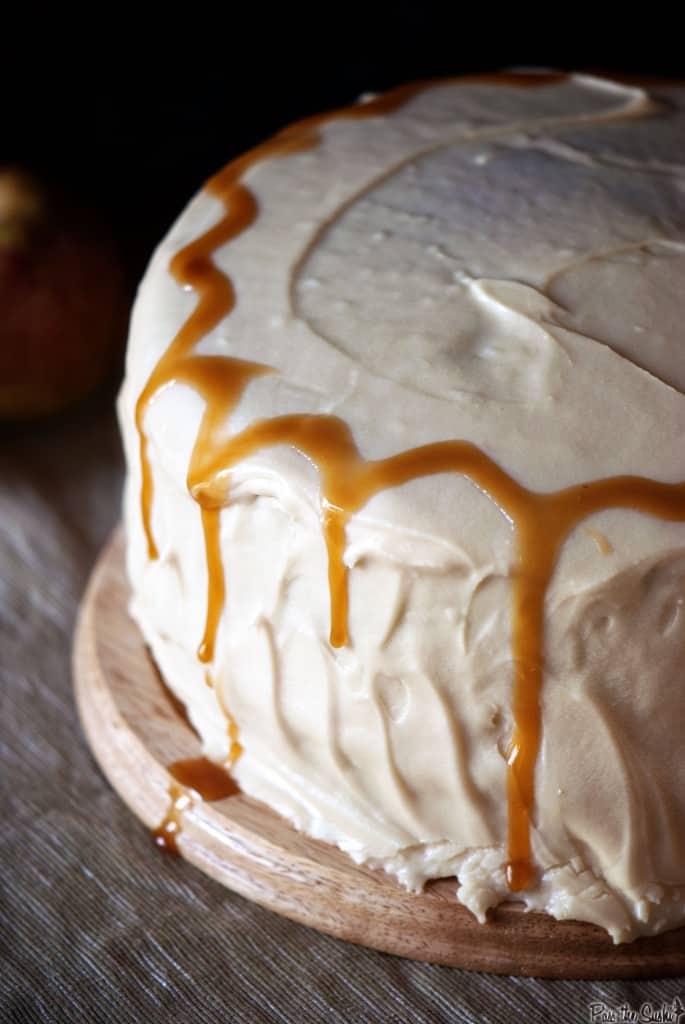 from Baked Explorations
Ingredients:
For the cake:
4 cups flour
2 teas baking soda
1 teas baking powder
1 teas salt
2 teas cinnamon
1 teas allspice
1 teas cloves
1 ½ cups unsalted butter, cut into 1" cubes , at room temperature
2 ½ cups sugar
2 large eggs
4 cups applesauce
For the caramel buttercream:
1 ½ cups sugar
⅓ cup flour
1 ½ cups whole milk
⅓ cup heavy cream
1 ½ cups unsalted butter, soft but still cold, cut into 1" cubes
1 teas vanilla extract
⅓ cup caramel sauce, at room temperature
Preparation:
Preheat oven to 325 degrees F. Grease 3 cake pans, line with parchment paper and grease again; Set aside.
Combine the flour, baking soda, powder, salt, cinnamon, allspice, and cloves in a medium bowl. Set aside.
In the bowl of your stand mixer fitted with the paddle attachment, cream the butter until light and fluffy, about 3 minutes. Scrape down the sides and add the sugar. Beat for about 3 minutes more and scrape down the sides again. Add the eggs, and mix until incorporated. Scrape down sides one more time.
Mix in the flour and applesauce in 3 additions starting and ending with the flour. Make sure to scrape the bottom of the bowl so that all of the ingredients are well combined. Divide batter evenly among the prepared cake pans and bake for 40-45 minutes, rotating pans halfway through bake time, until a toothpick inserted comes out clean.
Transfer pans to wire rack to cool for 20 minuets. Turn cakes out onto racks, remove parchment, and cool completely before icing.
Make the buttercream frosting: In a medium, heavy-bottomed saucepan, whisk the sugar and flour together. add the milk and cream and cook over medium heat until the mixture comes to a boil and has thickened, about 10-15 minutes, whisking occasionally.
Transfer the mixture to the bowl of a standing mixer fitted with the paddle attachment. Cover and beat on high speed until cool. Reduce the speed to low and add the butter and vanilla; mix until thoroughly incorporated. Increase the speed to medium-high and beat until the frosting is light and fluffy.
Add ⅓ cup caramel and continue mixing until combined. If the frosting is too soft, place in the fridge for 15 minutes to chill slightly, then beat again until it is the proper consistency.
Assemble the cake: Place one cake layer on a serving tray and trim to create a flat surface. Spread 1 ¼ cups frosting evenly across the top. Add the next layer, trim and frost it, and add the third layer. Crumb coat your cake and place in refrigerator for 15 minutes to set. Frost the sides and top with the remaining frosting. Drizzle the remaining caramel on top and set in the fridge for 15 minutes to set before serving.
This cake can be stored covered in the fridge for up to three days.