How about we start celebrating the Irish way... with a lot of alcohol!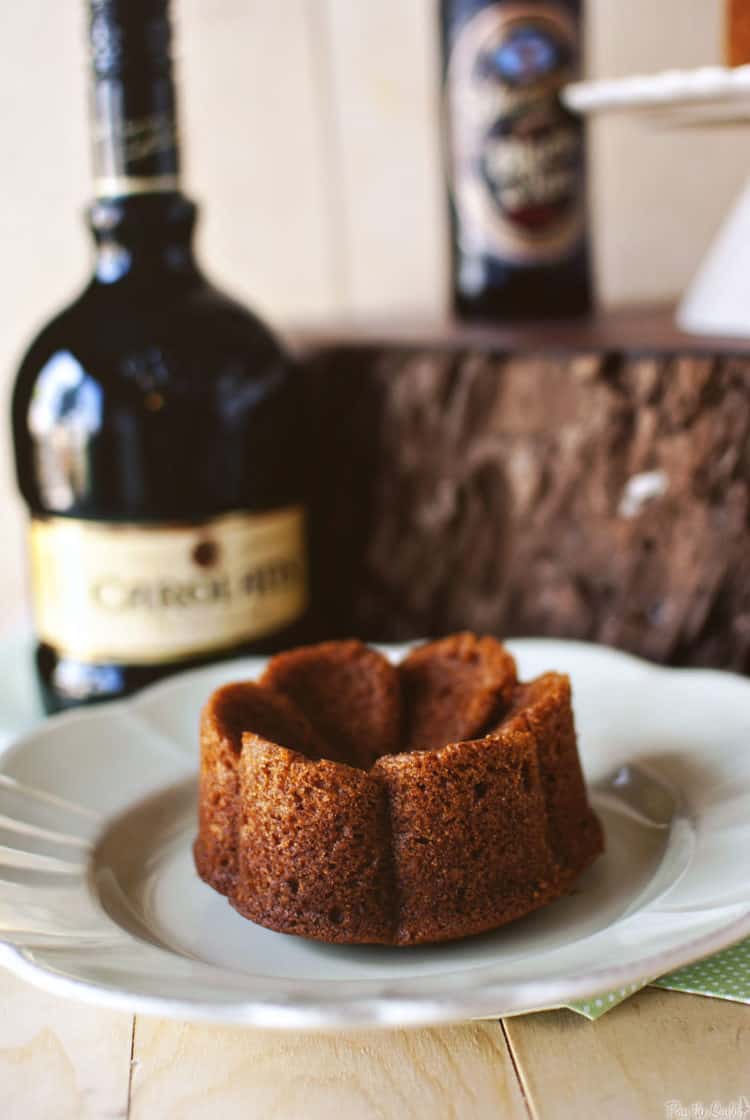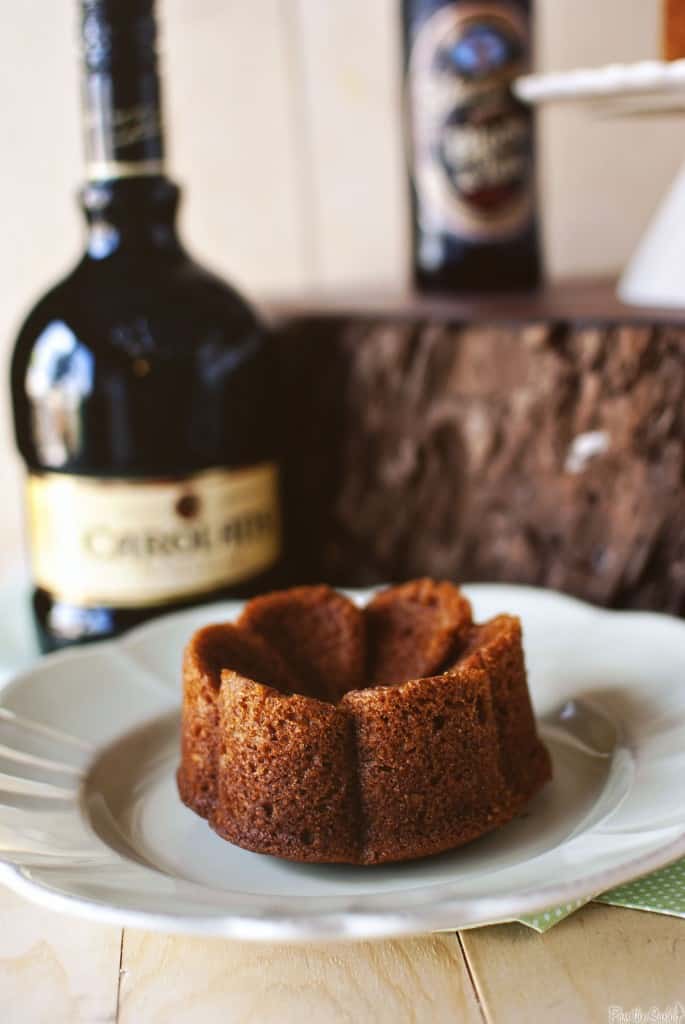 Yeah, I see what that bad boy is missing.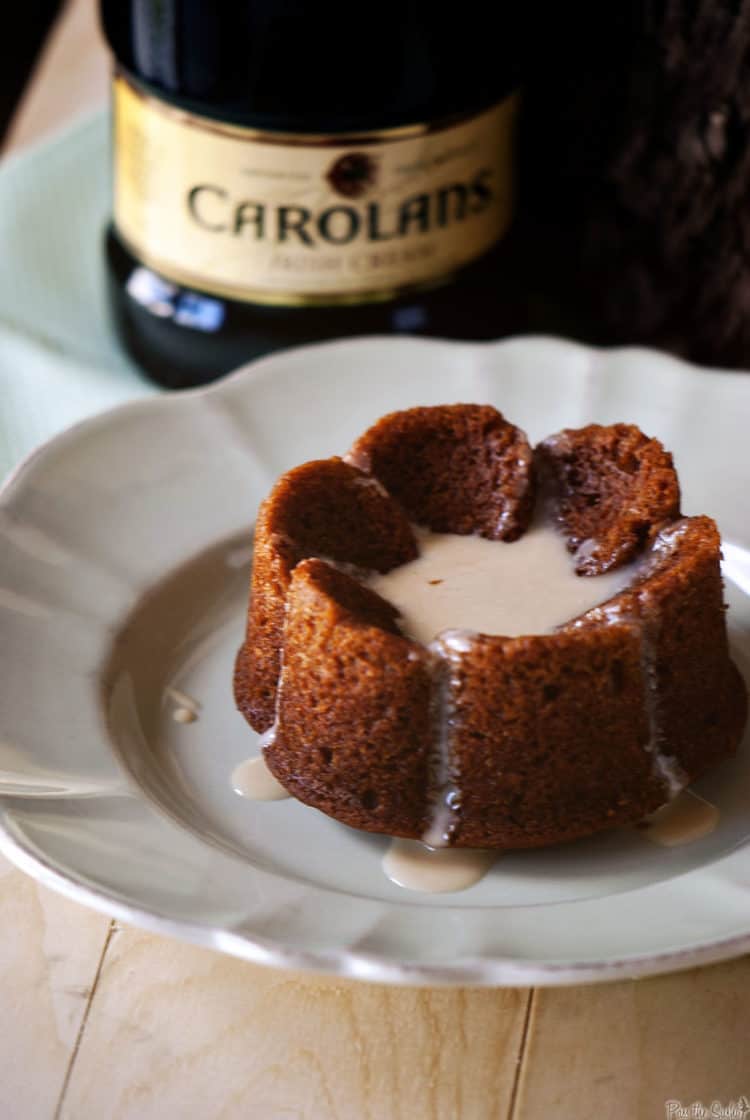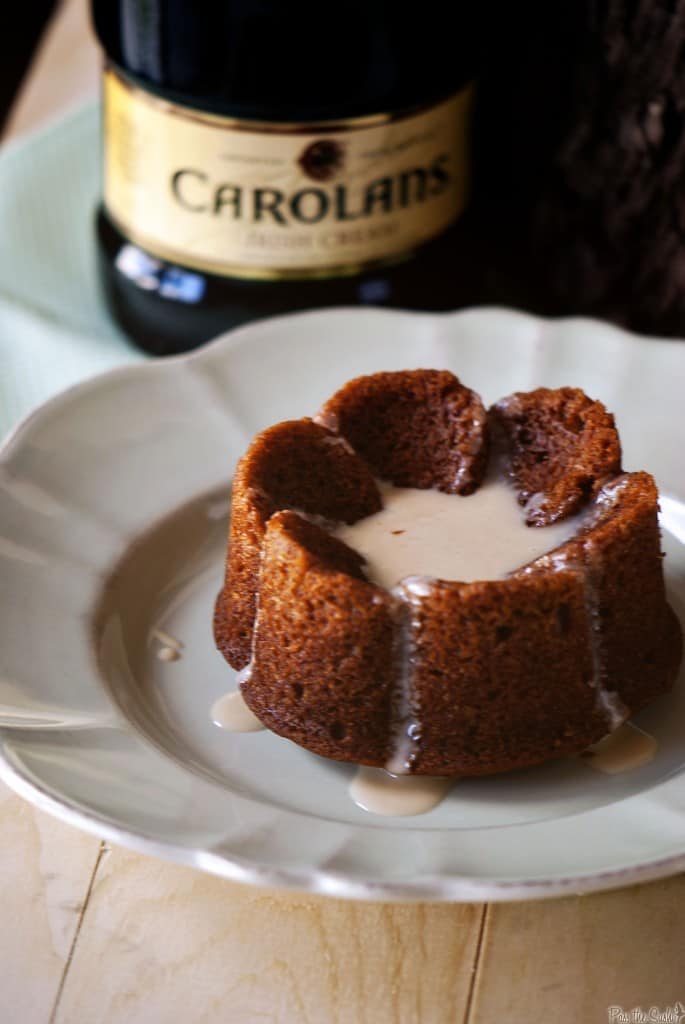 Whoop! There it is!
These little babies were supposed to be cupcakes... they were also supposed to be made with a pure stout, but all we had was Black and Tan, so I went with it. If I am making a cupcake though, I want it piled high with icing, and I wasn't sure Irish Cream icing on a Black and Tan cupcake wouldn't be too much, so I decided to whip out my adorable mini cake pan. I hope you guys aren't getting too used to it. I'll make cupcakes soon, I promise.... After I make the 10 million other new treats I have recently discovered for you.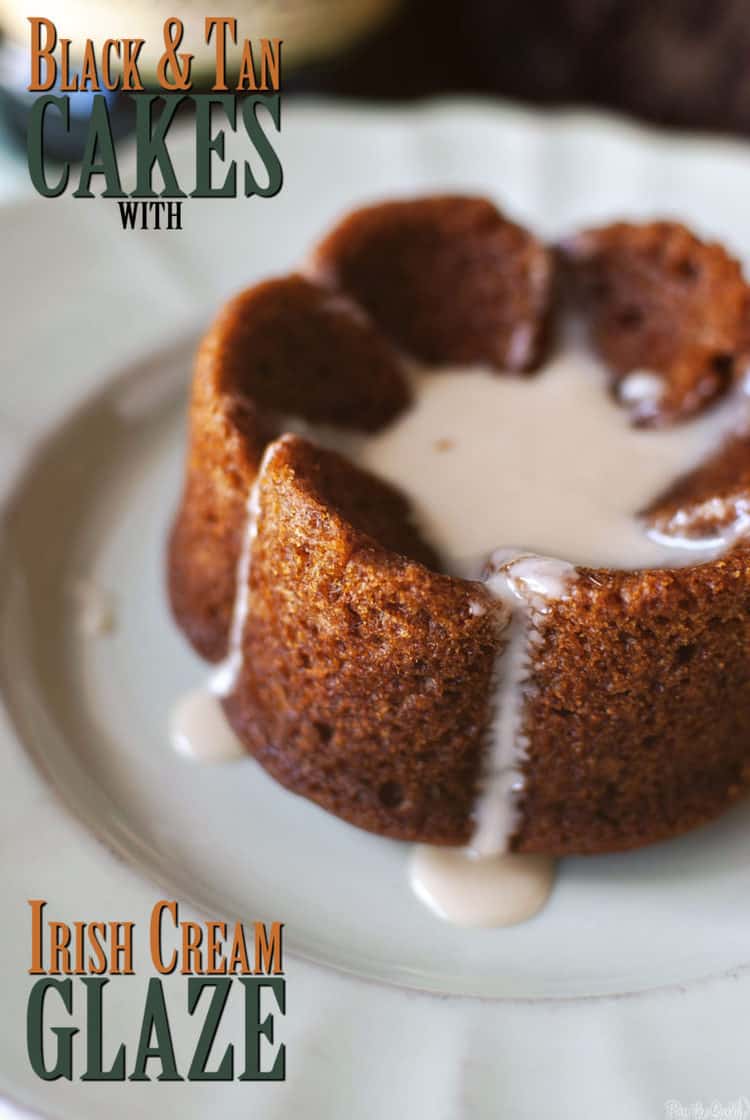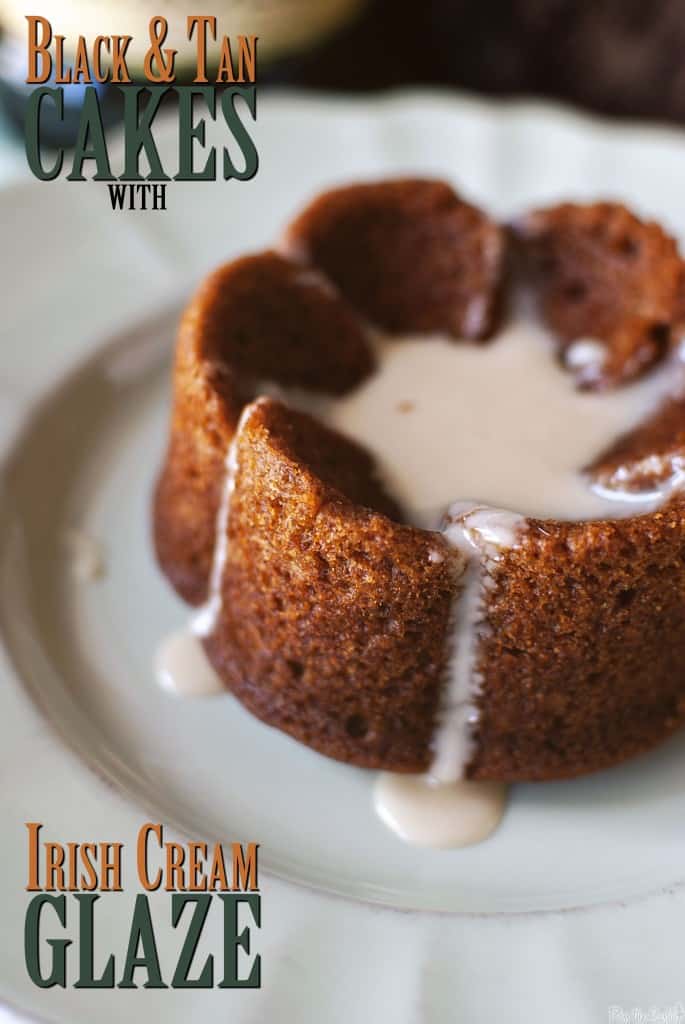 Black & Tan Cakes with Irish Cream Glaze
From Martha Stewart's Cupcakes
Ingredients:
3 ¼ cups flour
½ teas + ⅛ teas baking soda**
1 ¼ teas baking powder
1 ¼ teas salt
1 tbs ground cinnamon
1 ¼ teas freshly grated nutmeg
1 ¼ cups vegetable oil
1 ¼ cups unsulfured molasses
½ cup plus 1 tbs packed light-brown sugar
2 large eggs plus 1 egg yolk
1 tbs + 1 teas finely grated orange zest
1 ¼ cups Black & Tan beer, poured and settled
2 cups confectioners' sugar
⅛ - ¼ cup Irish Cream
Preparation:
Preheat the oven to 350 degrees F and line a cupcake tin with liners.
Whisk the flour, baking soda, powder, salt, cinnamon, and nutmeg in a large bowl and set aside.
In the bowl of your stand mixer, or with a hand held mixer, mix the vegetable oil, molasses, sugar, eggs, yolk, zest and stout on medium-low until combined.  Reduce the speed to low and add in the flour mixture a little at a time until all incorporated.
Divide batter evenly among the prepared pan and bake for about 20 minutes, or until a toothpick inserted in the center comes out clean. *If using a mini cake pan, grease pan and divide batter evenly, filling each about ⅔ full, bake for 20 minutes. Remove from oven and cool on a wire rack 5 minutes before removing from pan to cool completely.
Combine the confectioners' sugar and Irish cream in a bowl and whisk to combine, start with less of the cream and add to your taste. Top cooled cupcakes.
** when it gets to things like ⅛ I just throw a dash of this or that and never measure. I'm sure someday that will kick my culinary butt, but in the meantime its not worth finding those teeny tiny measuring spoons.
These cakes are more for adults, and I'm not just talking for the obvious reasons. They aren't overly sweet, like one would expect from a cake. So know going into these aren't for people who aren't open to new things. They had a mild sweetness, and were kind of a nice change from the things I've been baking around here lately.