Honey-ginger glazed chicken is a sweet, slightly sticky, delicious chicken dinner recipe. These chicken bites have Asian inspired flavors and they're as easy to make as they are to eat.
I am so tired of rain. :p blah. Normally, I would never say that, as I enjoy a rainy day or a great big thunderstorm, but right now, I could be playing in the dirt. I want to plant things and make a garden. My BF bought sunflowers for the backyard and all kinds of other plants and they are just sitting in their little plant like containers bored. Oh well, it's not like I know how to garden any way.
Here's a picture of one I saw and liked: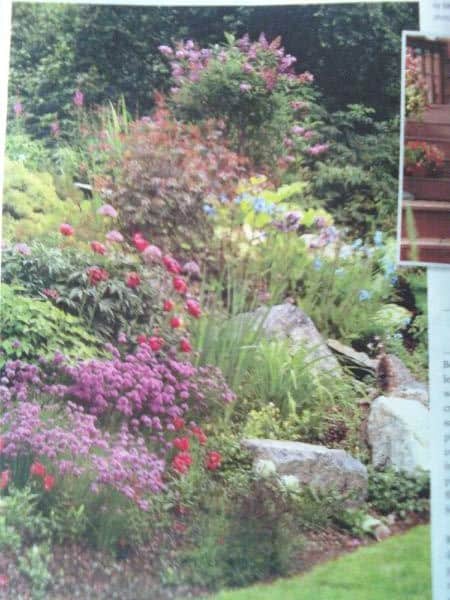 I dig its messiness. That nothing looks organized and yet, its all so well groomed to fit together. And the rock. A rock would take up a large amount of space where I couldn't be planting something just to kill it.
This is what I think will work (haha, once again, I know nothing about gardening).
A lilac for most of the space along the back corner. Rozanne geraniums, Commotion Tizzy, Domino Coreopsis, Becky Shasta daisy (not that I remember what a single one of these looks like, but they were all different heights and colors which I want). For ground coverage, I would like thyme. All I know is this spot gets full sun. No shade. Ever. Let's see how far I get.
Last night for dinner we used some of the Asian pot stickers my BF's mom gave us and I made honey-ginger glazed chicken bites, rice, and steamed broccoli to go with it.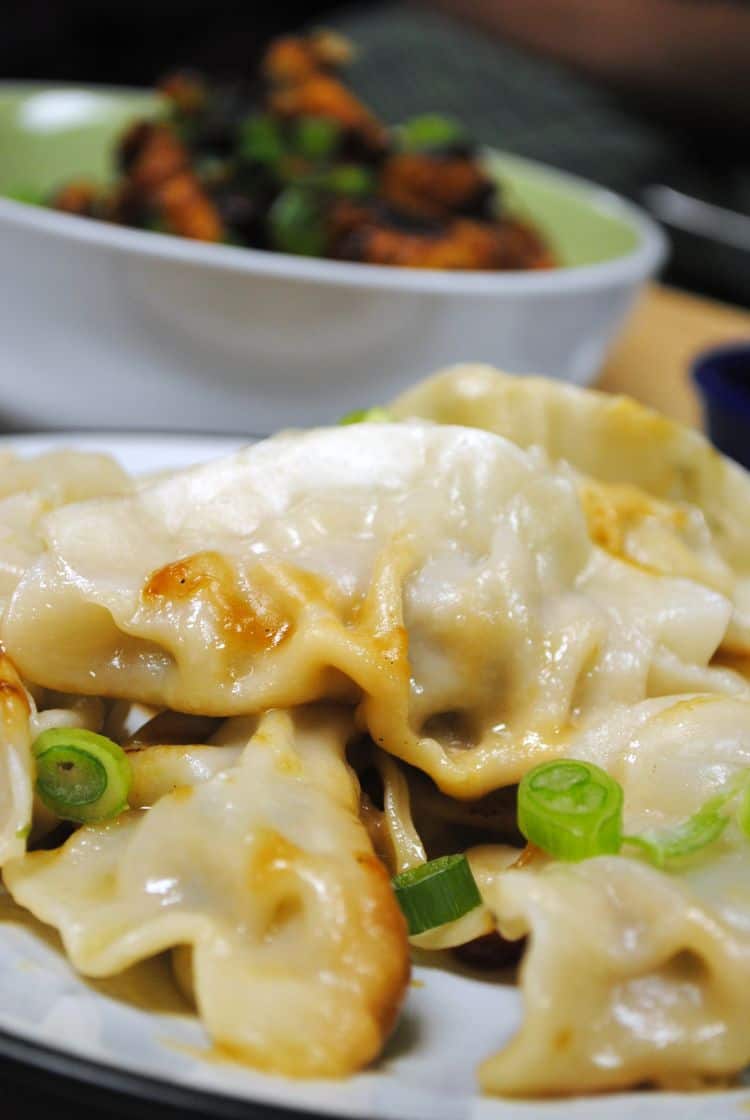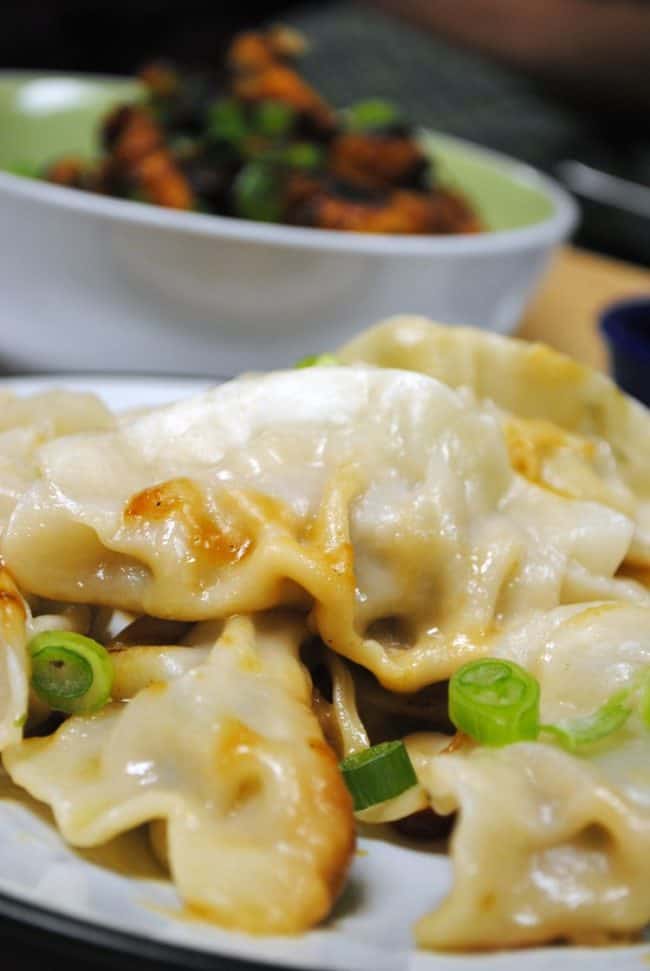 Honey-Ginger Glazed Chicken Bites

recipe from myrecipes.com
Ingredients
2/3  cup  honey
2  tablespoons  minced peeled fresh ginger
2  tablespoons  fresh lemon juice
2  tablespoons  cider vinegar
2  tablespoons  low-sodium soy sauce
2  teaspoons  dark sesame oil
1  teaspoon  grated orange rind
1  teaspoon  Worcestershire sauce
4  garlic cloves, minced
1 1/4  pounds  skinless, boneless chicken thighs, cut into bite-sized pieces (about 16 thighs)
Cooking spray
2  teaspoons  cornstarch
2  teaspoons  water
2  scallions chopped up for topping
Instructions
Combine first 9 ingredients in a large zip-top plastic bag; seal and shake well. Add chicken; seal and toss to coat. Refrigerate at least 2 hours or overnight, turning occasionally.Preheat oven to 425°.
Remove chicken from bag, reserving marinade. Arrange chicken in a single layer on the rack of a broiler pan coated with cooking spray. Sprinkle chicken with salt and pepper. Bake at 425° for 20 minutes, stirring once.
While chicken is cooking, strain marinade through a sieve into a bowl; discard solids. Place marinade in a saucepan; bring to a boil. Cook 3 minutes; skim solids from surface. Combine cornstarch and water in a small bowl; stir with a whisk. Add cornstarch mixture to pan, stirring with a whisk; cook 1 minute. Remove from heat; pour glaze into a large bowl.
Preheat broiler.
Add chicken to glaze; toss well to coat. Place chicken mixture on a jelly roll pan; broil 5 minutes or until browned, stirring twice. Top with scallions.
The honey-ginger glazed chicken recipe was just ok.
I would probably recommend marinating the chicken overnight and doubling the sauce to pour over the chicken at the end. On a side note, one should know this smoked up the kitchen pretty badly too as the extra glaze on the chicken burnt to the pan. Make sure that there's not much extra sauce just hanging out on the pan or your in for a world of hurt. It was, however, quick, easy and something I can see tweaking to make again and again.