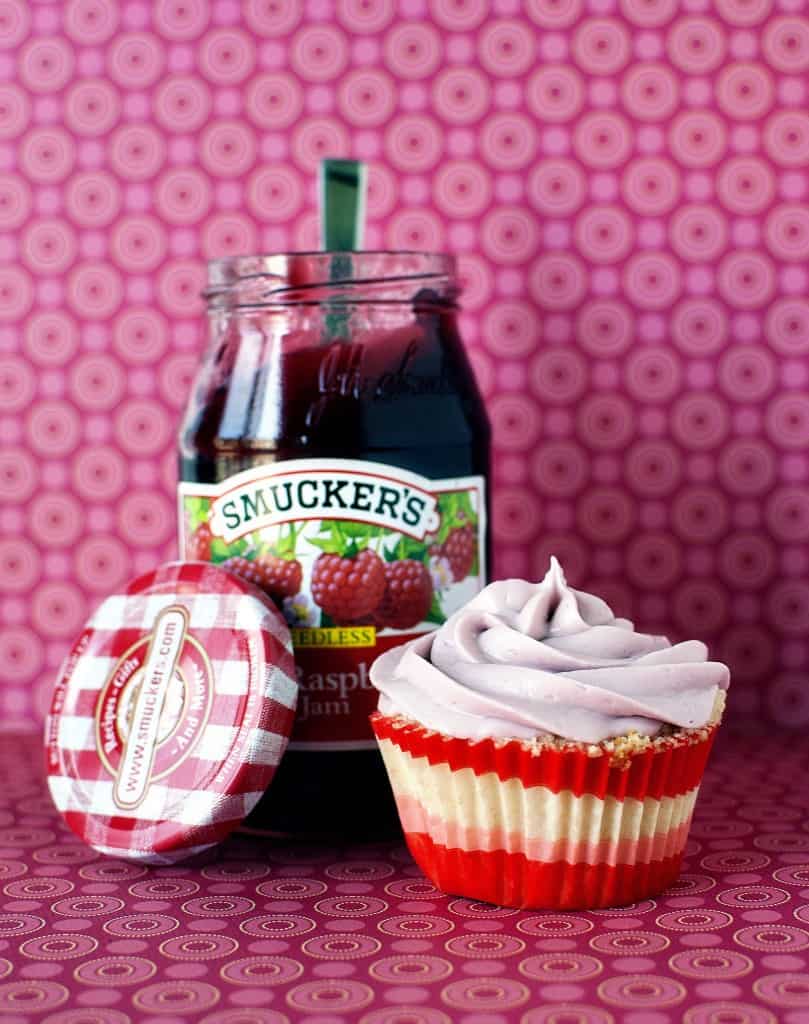 I couldn't let the whole week go by without a sweet treat!
Where I was prepared last week by having candy, Spring and Easter treats all lined up for everyone, I have totally failed for this week. I realized I have no recipes planed to use up all of those Easter supper recipes. I have a ham bone in my freezer and plan to utilize it later but after the smorgasbord on Sunday, I just had to ration my ham recipes. Don't get my wrong, I love ham but I already had things thawing and can very quickly get overloaded by the same thing a few days in a row (… in other words I had no forethought and had already made a big pot of chili. Duh).
So please forgive me and take a cupcake instead!

Raspberry Cupcakes
Cake recipe adapted from Cupcakes, Cupcakes, and more Cupcakes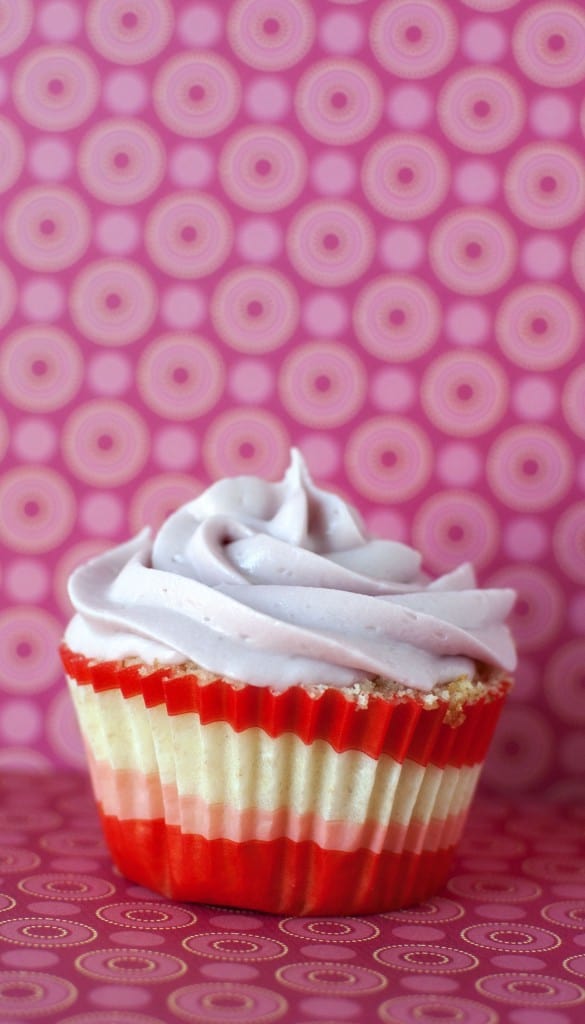 Ingredients:
For the cakes:
3 cups flour
1 tbs baking powder
1/4 teas salt
1/4 teas baking soda
1/2 (one stick) butter, softened
1 cup sugar
1 tbs vanilla extract
2 eggs
1 1/2 cups buttermilk
Raspberry Cream Cheese frosting
8oz cream cheese
6 – 8 cups confectioners' sugar
4 tbs raspberry jam
Preparation:
Preheat the oven to 325 degrees. Grease a muffin pan.
In a bowl, sift flour, baking powder, salt, and baking soda.
In a separate bowl, place butter and sugar, whip with an electric mixer at medium speed. Add the vanilla extract (scraping sides of bowl) until batter is light and airy.
Gradually add the dry ingredients and buttermilk, mixing well until batter is smooth.
Pour batter into prepared muffin tin so that cupcakes are no more than 2/3rds full.
Bake for 20-25 minutes, or until cakes are springy to the touch and a toothpick into the cupcake's center comes out clean. Cool.
Meanwhile, prepare the icing. Beat the cream cheese with confectioners' sugar and raspberry jam until well combined. Add more or less confectioners' sugar as needed.
Pipe and enjoy!
I made these for the bake sale at my store but they didn't sell nearly as quickly as a cupcake with cookie dough on the inside – which was a shame because these were pretty freakin awesome. I am not a fan of jams or jellys but it really worked for this cupcake.
I am going to get through the next few days with our pup-sitting and kick my feet up and relax. See you all again on Monday.